Two months back, we got word that popular travel vlogger Nuseir Yassin, better known as Nas Daily was setting up home (and shop!) in the Little Red Dot. The team came up with a crazy idea (yup, we come up with crazy ideas at least once a day) to issue Nas a video challenge – if he were to find a home via the 99.co platform, we would present to him a "Welcome to Singapore" housewarming gift.
To our surprise, Nas took us up on our challenge!
Fast-forward to present day, Nas, Alyne and Agon have found their rental home in Singapore courtesy of a listing on 99.co. We were lucky enough to have had front row seats while they looked for a home in Singapore. Here're some highlights of their journey to home sweet home we'd like to share with you!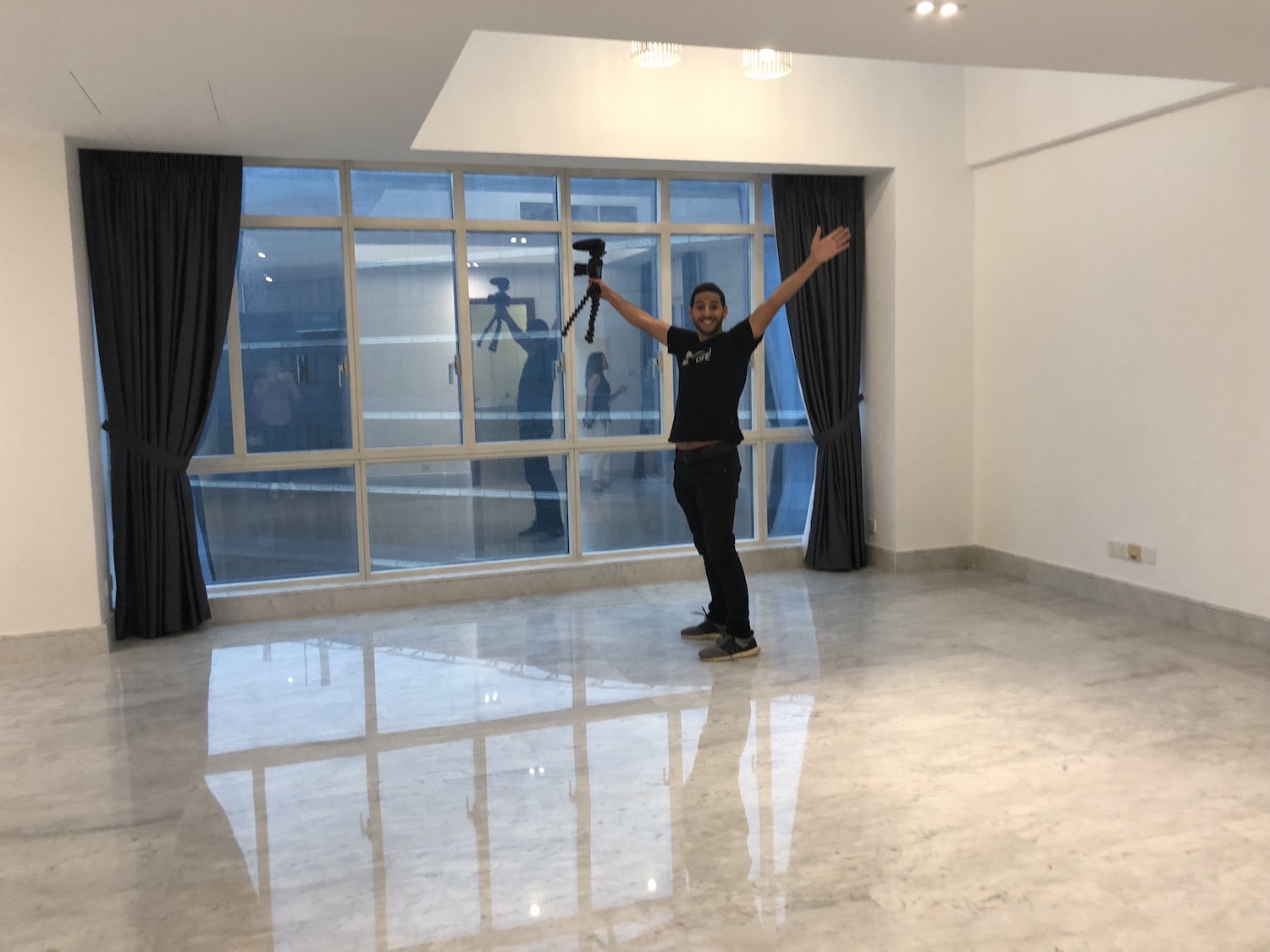 Nas and Alyne's Wish List for their Dream Rental Home
An abundance of natural light

Large living room

Spacious master bedroom

Three-bedroom apartment

Relatively modern development
Let There be Light
Alyne said, "We wanted a rental home with loads of natural light for optimal light conditions for shooting videos."
One of the units Nas and Alyne considered was this three-bedroom unit at Nassim Regency. With windows on all sides, the apartment was bathed in natural light, which fulfilled one of their main requirements.
99.co's Rental Home Hot Tip:
Do visit the premise at different times of the day. Most foreigners are not familiar with the concept of the "west sun". While dappled sunlight streaming into the home in the morning is nice and charming, be mindful that your rental home doesn't turn into a steam oven in the afternoon when the west sun is at its full blazing glory. When in doubt, check with your property agent what the "facing" of the apartment is. In general, Singaporeans tend to favour apartments with a "north-south" orientation.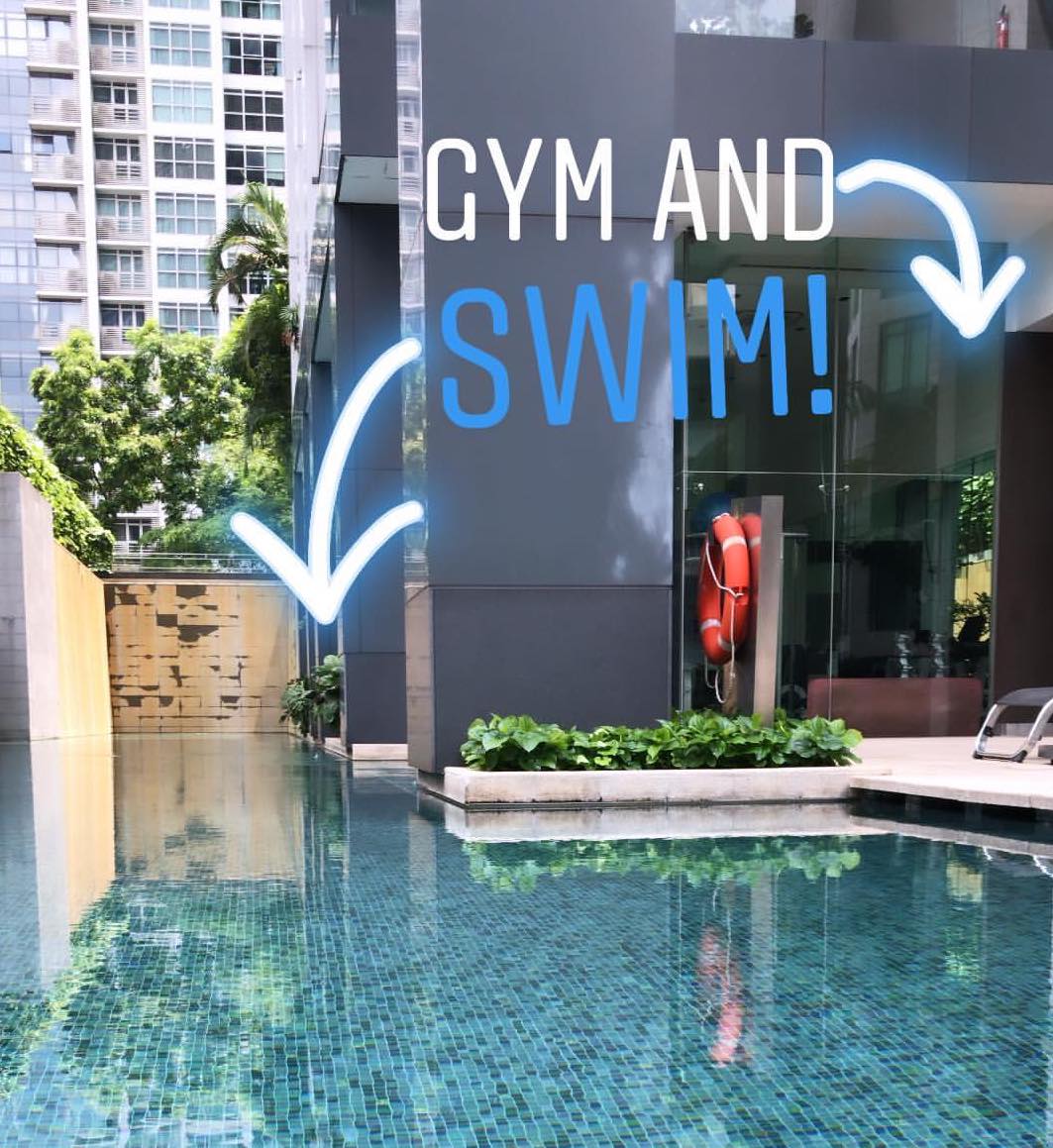 In Singapore, Everyone Lives in Apartments
Alyne shared with 99.co an observation she made, "Being from the US, I'm so surprised to see that everyone lives in apartments. Having to use an elevator to get to your house is really strange."
While most Singaporeans grew up living in apartments, foreigners living in Singapore for the first time may take some time getting used to apartment-living. We've heard of tenants living in older apartment blocks exclaim in surprise when they find the rubbish disposal chute inside their units. Some foreigners are used to taking their trash out on a daily basis.
99.co's Rental Home Hot Tip:
A consideration to keep in mind when it comes to apartment living is the elevator to unit ratio. You wouldn't want to wait all day for the elevator just to get back home. Also, you may wish to find out from your property agent how efficiently the elevators are functioning. Back in 2017, residents at a certain development in Chinatown had to endure hour-long waits due to the frequent malfunctioning of two of the three elevators in the establishment.
Despite being a high-rise building with 382 units, the elevators at The Metropolitan were quick and fast. Nas and Alyne reached the penthouse unit at the development in a jiffy and were treated to a panoramic view of the city.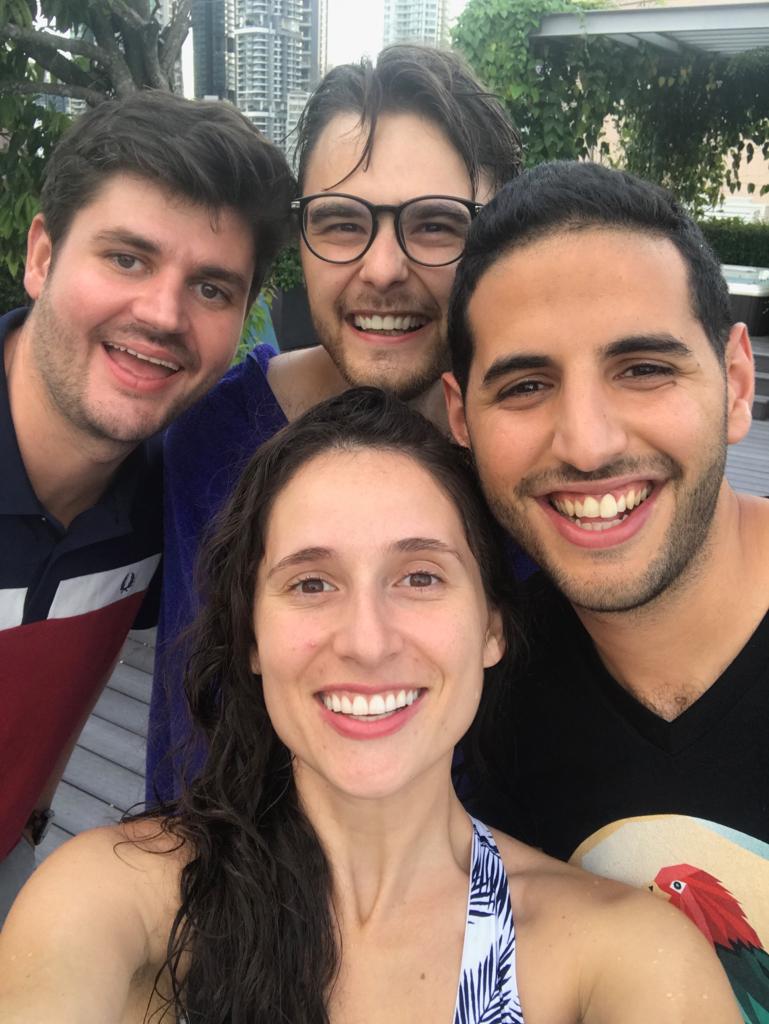 It's the People Who Make a House a Home
In our interaction with Alyne and Nas, one requirement that stood out very clearly from the get-go was the importance of having a large living room.  
Nas told us in no uncertain terms, "We want a lot of people to be at our place."
"We want an open space for people to stop by. We want to have meetings there. We can shoot videos. It's not just a place we sit in at the end of the day for three hours before we go to sleep," Alyne added.
99.co's Rental Home Hot Tip:
For tenants looking for homes with large communal living spaces, it may be better to choose one with an open concept kitchen so that food prep can be done at the same time as hosting. When living spaces flow seamlessly from one to the other, there's more seating area and room for guests to mill around in. On the other hand, if heavy duty cooking is the name of the game, renters may want to choose a home with kitchen area that can be closed off so that the home doesn't end up smelling (and looking) like a food center complete with piles of unwashed pots and pans. Choose a rental home that best complements your social needs! 
Nas and Alyne checked out a few units at Orchard Scotts Residences. With a separate kitchen area, units here are perfect for aspiring Masterchefs in the making!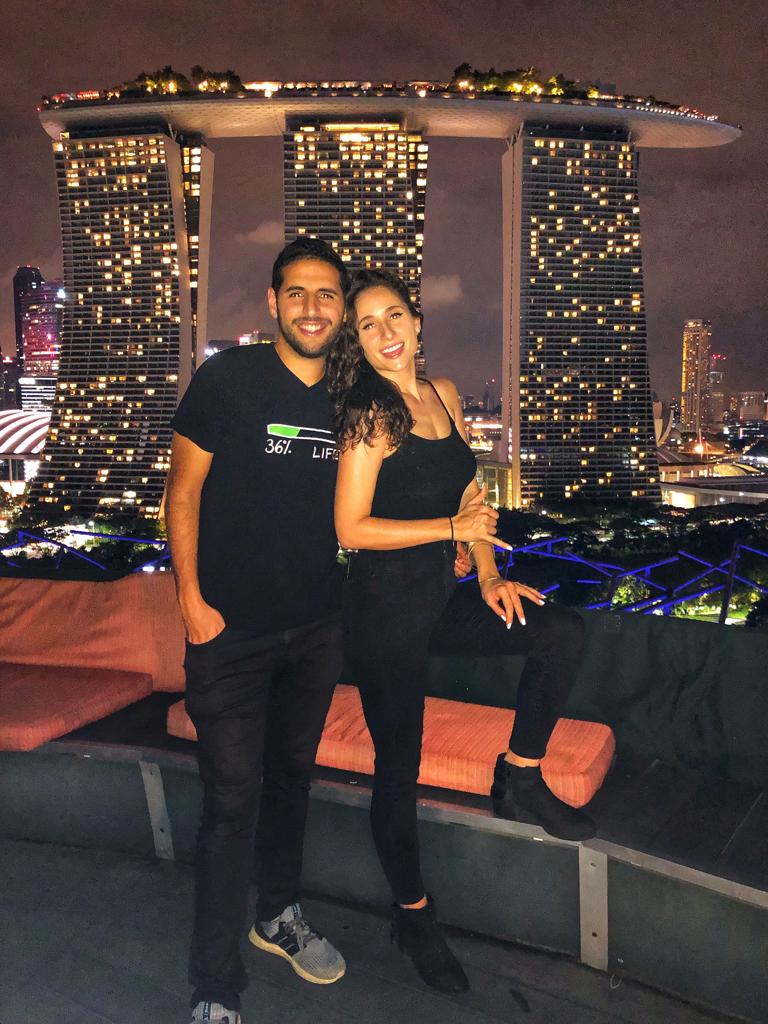 Why Move to Singapore?
"We came to Singapore because it's a great place to do business, a good place to be based out of to see the rest of Asia. It's a very friendly country. It's also easier to start a global workforce from day one," Nas explained. 
Foreigners make their home in sunny Singapore for a myriad of reasons – for work, education or for the cosmopolitan melting pot the city state is.
99.co's Rental Home Hot Tip:
For Nas and Alyne, they lived in a serviced apartment while looking for a home to rent. As such, they had the flexibility and time to go for viewings till they found a home that met most of their requirements. If you don't have the luxury of time or bandwidth to search for your rental home, we recommend that you do most of your research prior to the big move. Read up about the different neighbourhoods in Singapore, and scour the 99.co site for rental listings to get a better idea about what you like, or don't like in a home. Alternatively, you may wish to engage the services of a property agent to do the shortlisting of rental homes for you so you can zoom in on a few curated options.
Keep your eyes peeled for our article coming up soon on an exclusive sneak peek into Nas and Alyne's home in Singapore! Till then, check out the video below put together for your viewing pleasure!