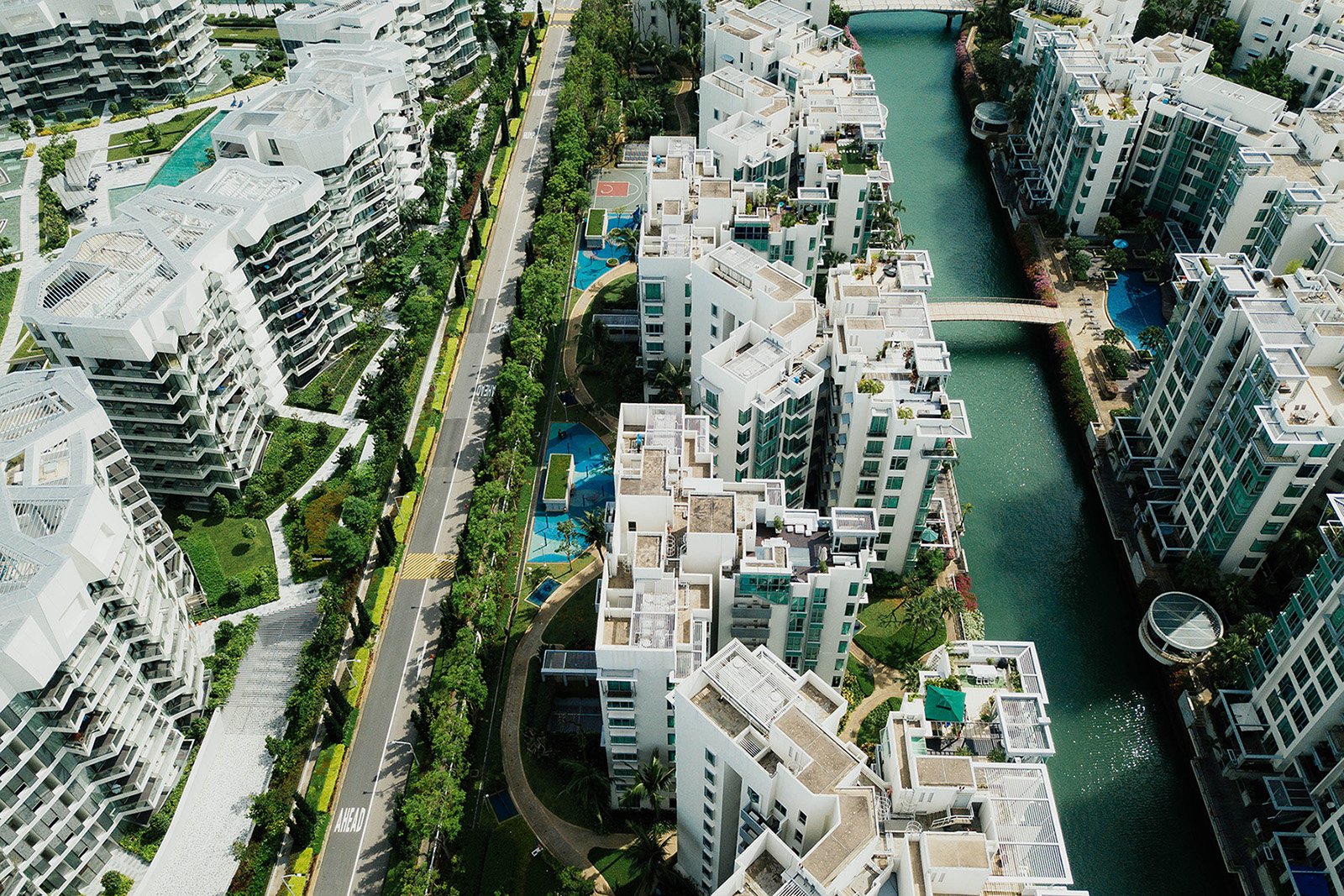 (Credits)
There's en-bloc fever in Singapore right now, as foreign developers (Chinese foreign developers, to be precise) muscle in. We're not a unique case – if you look at Hong Kong and Australia, you'll see Chinese developers have been buying up land like crazy everywhere. That's good news for people living in old estates, but don't forget there's a cost to the rest of us:
Why are Chinese developers paying crazy prices?
There are plenty of reasons why Chinese developers are eager to move abroad, into places like Singapore. And since they've built up massive amounts of capital over two decades of explosive growth (in China), they're not as bothered by low profit margins.
The main motive is that the property market in mainland China is finally slowing down, after a period of rapid development. This is compounded by China's new policy toward the yuan – whereas China once tightly controlled the currency, they've now allowed it to "float" on the free market (they want the yuan to be more widely used internationally, and this is one step towards that). For Chinese developers though, it's important to diversify, so they don't fall victim to any sudden devaluations of the yuan.
The other reason is branding: when developers need to make their mark, the quickest way is to have a list of projects in prestigious locations. Having projects in "high end" cities like New York, Singapore, London, etc. is important, for relatively unknown developers who dream of tapping the luxury crowd. For these companies, the motive is not so much profit; they're okay to work with narrow margins for now, to boost their appeal in the long run.
The crazy prices also come about as a consequence of high risk appetite. Chinese developers are flush with cash right now, and can afford to take on risk. Some of them are willing to make bids so high, they will just break even – but they carry on in the belief that, over the two to three years of construction, prices could appreciate to turn their break-even into a profit.
While the current en-bloc fever good news for some, but other Singaporeans might pay the price for it
The most immediate beneficiaries of this are residents in old properties. They have better prospects of en-bloc sales, at good prices. However, not everyone is going to benefit from it.
For starters, the aggressive bidding by Chinese developers has significantly raised land prices. Developers are paying a 29 per cent premium on land prices, as compared to 2015. And we'd remind you this is happening during a soft property market, which is still under tight cooling measures.
This has resulted in the government raising Development Charges (DCs) significantly, to cool the en-bloc fever. DCs are the fees developers pay to build their projects, and its based on the built up area available. At present, 116 out of 118 geographical sectors have seen increases in DCs, ranging between six and 29 per cent. The biggest hikes occured in the development areas of Punggol, Tampines Road, Hougang, and Sengkang.
What does all this mean?
Developers may tolerate lower margins, but even they won't build at a loss. At some point, the combination of higher land prices and DCs is going to reach the buyer's pocket.
Developers do have one other way to prevent that, but you won't like it either – that's is to shrink unit sizes to maximise profits on each plot. But we don't think this is likely to happen. Developers know that most buyers in the market are owner-occupiers, not investors.
While property prices have cooled somewhat, remember they're down only around 11 per cent since the last peak in 2013. Between 2008 and 2013, prices rose more than 60 per cent across the board – don't let the soft market fool you, property prices are only "low" within the immediate context of the past few years. The last thing we need is upward pressure on the prices again, when they were just starting to reach reasonable levels.
Also, remember that property prices for new and existing units tend to move in tandem. As the prices of newer units move up, older units begin to nudge upward as well. This might see some upgraders priced out of the market, just when we thought private housing was about to become more affordable.
Finally, Singaporeans should be aware that what's happening now is not part of the usual property cycle. It's an out of the ordinary event, caused by large capital inflows from a foreign country – this often distorts prices, creating exaggerated and unsustainable price bubbles. We expect the government to be watching closely, as they've shown they aren't afraid to intervene in drastic ways as demonstrated by the previous batch of cooling measures.
We could be in for a roller-coaster series of policy changes, if this carries on. Exciting times indeed, but the average Singaporean may end up more anxious than thrilled by the current en-bloc blockbuster unfolding.