So you're finally done with your renovations, and you're moving into your new apartment just in time for Christmas. To commemorate the occasion, you're thinking of throwing a housewarming cum year-end party for your closest friends. Here are a few party-planning tips and tricks that will help you pull off a year-end bash, without having to bend over backwards! (Cover image credits)

#1: Invite your neighbours
…even if you don't know them all that well! If they do decide to join you, you might just bond over your mutual love for Taylor Swift, and become besties for life. If house parties aren't quite their thing, they can decline politely – and take your invitation as a cue to make plans and go out for the night (lest they get bothered by your noise).
#2: Get your guests to label their drinks
Yes, I know you've just bought that 24-pack of glasses from IKEA, and you have plenty of glasses to go around. But to keep your post-party cleaning up to a minimum, get your guests to label their drinks, so that they use just one glass throughout the year-end party. Your guests can write their names on their drink stirrers, or if you wanna get really fancy, try using wine charms instead.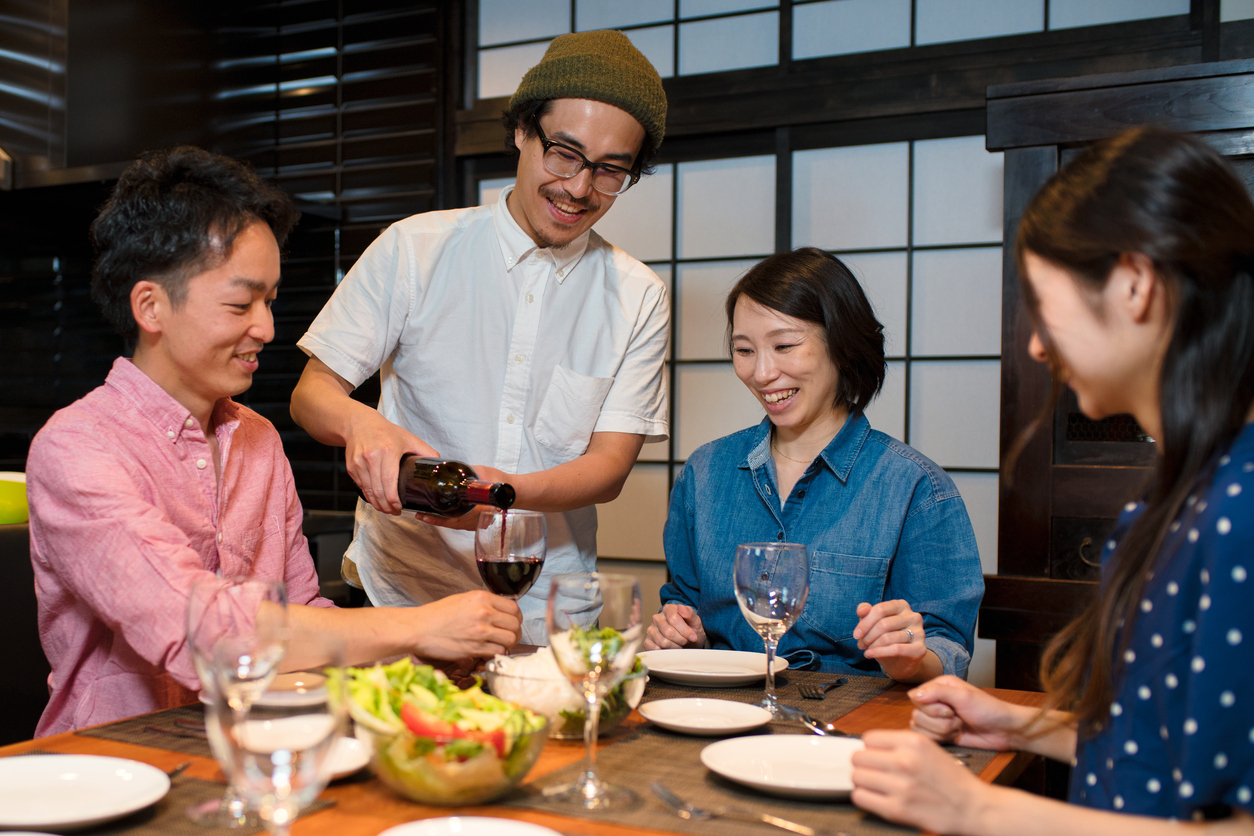 #3: Outsource the cooking
If you're whipping up a three-course meal for your guests, that means you'll have to run back and forth from the kitchen (to check if your roast chicken is coming along nicely) and your living room (to mingle and be a good host!). You're definitely going to get frazzled! Why not outsource your cooking, so that you can spend more time talking to your friends instead? Check out chef-on-demand services such as Clubvivre (their Christmas menus look amazing!) and Sendhelper.
#4: Have your year-end party on a Sunday
All good things must come to an end, and if you want to avoid having any stragglers staying at your place till the wee hours of the morning, here's a simple trick: have your party on a Sunday, instead of a Saturday! By 11pm, you can bet that the Monday Blues are kicking in, and people will be heading home so that they don't oversleep and head to work late the next morning. Smart, huh?
Depending on the size of your party (and how far in advance you're planning this!), hosting your first ever house party might be a little intimidating. But deep breaths – at the end of the day, no one's going to remember the minute details such as how the decorative bunting you've hung on the walls was a centimetre off to the left. Just make sure there's good food and good company – and then make it a point to enjoy yourself with your friends!
If you found this article useful, 99.co recommends The Essential BTO Checklist for New Homeowners and 7 things Singaporean homeowners wish they knew before buying property.
Find the home of your dreams today at Singapore's largest property portal 99.co!