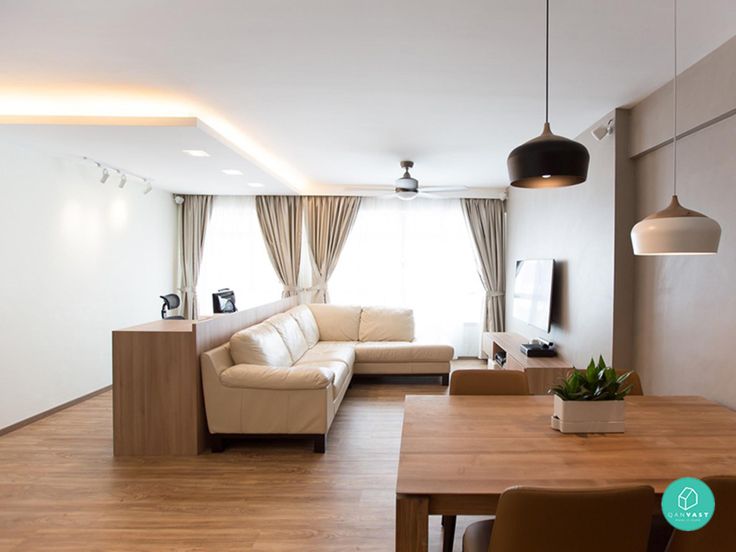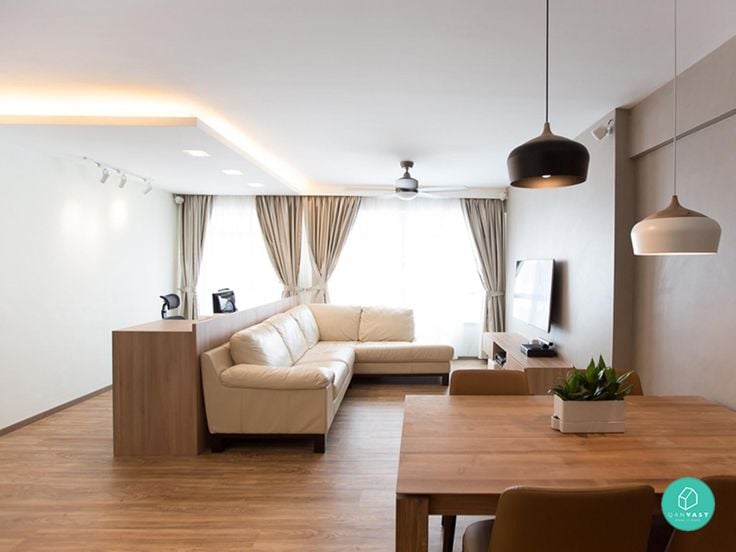 Image source: Qanvast
For first time Singaporean homeowners, chances are they'll feel both excited and a little nervous about taking the plunge. Purchasing property is a huge investment, so check out what these 7 Singaporean homeowners say they wish they knew before buying property, and learn from their experiences!
1. How using CPF to pay for your home might not be the wisest choice  
"I assumed that most people use their CPF to pay for their monthly installments – but was surprised to hear from one of my friends that this is not a wise decision. By using CPF to pay for your flat, upon selling it, you'll need to return the entire amount as well as an extra 2.5 percent worth of compounded interest to your CPF account. This means that your cash will be tied up in your CPF account, with minimal liquidity."
– Hao Ming, 28, purchased a 4-room BTO flat
2. How fast your timeline can progress
"When we first started viewing flats, things were moving very slowly. We saw about 9 units before we found one that we liked. Once that happened, everything sped up considerably. We made an offer, which was accepted by the owner. After sorting out the paperwork and collecting our keys, we had a 6 month timeframe to register our marriage at the ROM.
For Singaporean homeowners  who want to have their ROM and wedding banquet concurrently, it'll be hard finding a hotel with vacancies, because banquet wait times stretch up to an entire year. Even if you're having your ROM and wedding banquet separately, it's pretty stressful planning for your ROM with just 6 months to go."
– Christina, 26, purchased a 5-room resale flat
3. How HDB grants work
"My partner quit her job when she was a month pregnant, and the plan was that she wouldn't look for another job until she gave birth. Because this coincided with us applying for our flat and grants, we thought that this meant that we would be applicable for the highest level of HDB grant because our entire household income consisted of my income alone.
However, what we didn't know was that HDB calculates your income based on a 12-month period. Even though she was unemployed when we applied for the HDB grant, they still took her previous month's salary into consideration. That meant we wound up getting substantially less in grant money."
– Alex, 29, purchased a 5-room flat BTO flat
4. On rental fees when purchasing resale flats
"I was aware that people who sell their flats typically request to stay on for an additional 3 months or so after the transaction is completed. However, I didn't know that buyers strike up a rental deal with their sellers and charge them a nominal fee for these 3 months. Because of this, I missed out on a few thousand dollars' worth of rental fees from my seller."
– Chun Kiat, 31, purchased a 4-room resale flat
5. How crucial it is to budget for renovation costs
"When we went through all our finances in the planning phase, we didn't take into account the renovation costs. We figured that the place we were purchasing was pretty new, so we wouldn't have to make alterations that would cost too much. Big mistake – everything ended up being a lot more expensive than we anticipated, and although we made many compromises, we still overspent."
– Joseph, 29, purchased a 4-room BTO flat
6. How you need to start working on your credit score before buying property
"I didn't have a habit of using credit cards prior to purchasing my flat, and I didn't know that this would make the bank see me as an "unknown risk". Because of this, I had a substantially lower loan quantum than what my other friends had, and although I had initially wanted to get a 5-room flat, I decided to settle for a 4-room flat instead.
Lesson learnt – now I tell all my friends who are potentially buying houses to build up their credit score by using credit cards, so that they don't face the same scenario as I did back then."
– Jun Hao, 32, purchased a 4-room resale flat
7. How paying monthly instalments can quickly become burdensome
"My partner and I have a take-home pay that is pretty decent, so even though our monthly CPF was not enough to cover our monthly installments, we were confident that it wasn't a problem supplementing this with cash.
Unfortunately, soon after we purchased our flat, my partner got injured and had to take an unpaid leave of absence from work. During this period of time, our finances were definitely strained, and I now understand why people say that you should only purchase a property which has monthly installments that can be fully covered by your CPF."
– Mei Qi, 30, purchased a 5-room resale flat

Want to read up more before making the plunge and getting your flat? Check out our guide on everything you need to know about paying for a BTO flat, as well as our article on 3 questions that you need to ask when purchasing a resale property for the first time!