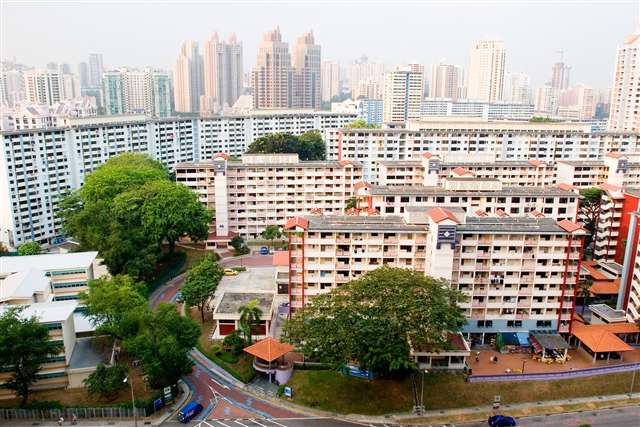 [Dear reader, please access the updated article
3 important questions to consider when buying resale HDB as your 1st home
.]
Patience is a virtue, but in some cases, playing the waiting game can be frustrating. This is especially with regards to young couples who just got married and don't wish to wait 3-4 years for a BTO flat to be completed before they can move in together. For couples who do go down the application for BTO route, living conditions might not be ideal because:
They would incur additional costs if they decide to rent a place together till their BTO is completed. And with weddings costing an arm and a leg (sometimes all limbs) these days, this option will create a bigger dent on savings.

They would have to endure the scrutiny of their in-laws if either one of them chooses to move in to the other's familial home.

They would have to continue living apart till after the renovation of their new unit, which will mean existing in a state of quasi-singlehood/marriage during the aforementioned period
As such, it is no surprise that couples are capitalizing on this opportune time when prices have dipped considerably to purchase a resale HDB as their first home. However, before rushing into the open market, do take time to consider the following questions: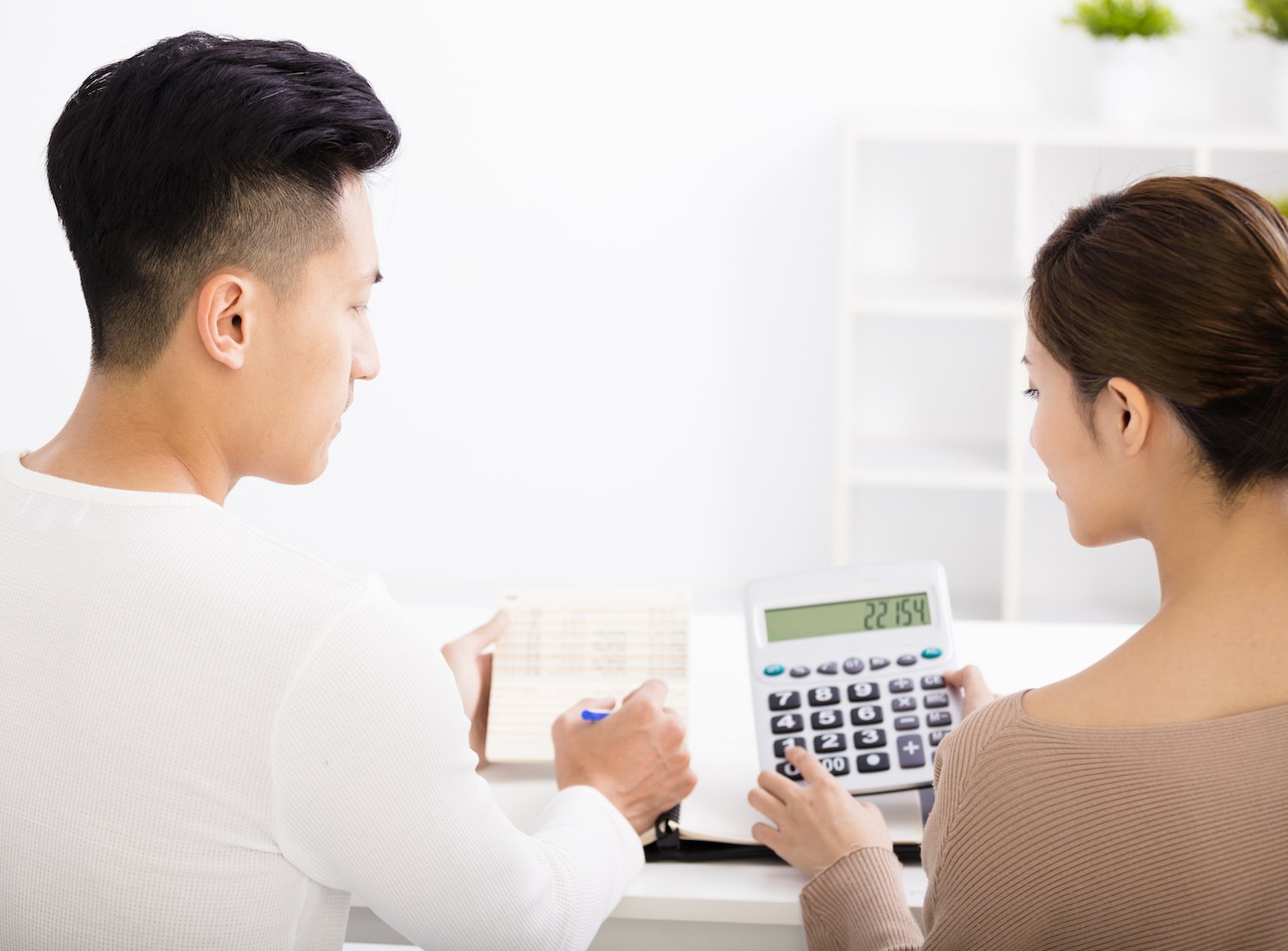 How are we going to finance the house and what is our budget?
Buying a property is a long-term financial commitment, therefore, this is the most important question you should consider with your partner. Do your calculations carefully and determine a comfortable budget (including renovation costs) that will not put a strain on your finances, bearing in mind your monthly expenses, regular savings and insurance.
It is encouraged to obtain a HDB Loan Eligibility (HLE) letter (for HDB loan) or an Approval in Principle (AIP) from banks (for bank loan) before you start hunting for your home unless you have sufficient cash and CPF in your accounts. Either one will give you a clear indication of the amount available to you should you take up the loan, and help you budget more efficiently.
Note though that if both parties are Singapore Permanent Residents (SPR), you will have to wait 3 years from the date of obtaining SPR status when buying resale HDB.
If your combined incomes do not exceed S$10,000 and one, or both, of you is a Singaporean, you are eligible for a HDB Loan should you consider when buying resale HDB units. This will save you the hassle of refinancing with the bank every few years, since banks' interest rates vary according to prevailing market conditions, while the interest rate for HDB loans are fixed at 2.6 percent per annum.
Even if you are not eligible for a HDB loan, you can still purchase a HDB resale unit using a bank loan. Always study the different housing loan packages offered by various banks before making a decision and read the terms and conditions carefully.
Although you are not required to engage a real estate agent at this juncture, it will definitely make things easier to seek their professional assistance on all relevant paperwork, especially since this is your first property purchase.
Bear in mind that if you are planning to use CPF monies to finance your house, you should not be looking at buying resale HDB units with remaining leases of less than 30 years. This is because the CPF board only allows CPF funds to be used for buying resale HDB units with 30 or more years left on their leases. In addition, HDB loans will not be granted for HDB flats with remaining leases less than 20 years.
What is the current condition of the resale HDB unit and its neighborhood, and will we be happy staying here?
Now that you have calculated your budget, it is time to do the actual groundwork. That is to say, you have to start looking at the unit of your choice, and the area around it.
The fun part of buying resale HDB units is that you get to see a finished product, rather than an artist impression, drawing plan or scaled model. Firstly, examine the layout of the house and ask yourself if this works for you.
Next, check the unit for visible defects. There is a chance these might lead to much more severe problems. For example, watermarks on the ceiling or walls usually point to water leakage – something which is difficult to resolve completely.
You should also make a mental note on how much renovation is needed should you purchase the unit. Make a list of existing fixtures that are still in good condition, such as the air-condition units, kitchen cabinets, flooring, and other build-in wardrobes, and ask yourself if you are satisfied with them.
Likewise, make a list of things that you will definitely need to change, such as bathrooms and rewiring of the house, especially if the house is in a mature estate.
It may be difficult, but do not judge a house simply based on the seller's lack of taste. Sure, wallpaper with a bad print or walls painted in gaudy colours may be a deal breaker, but do look beyond the ugly and weigh the pros and cons of staying there.
If you are fortunate to come across a tastefully designed house and it suits your personality, you could probably save a considerable amount on renovation. However, such nicely designed houses will usually come with a higher asking price. Nevertheless, you should always do your homework and verify that the renovations done justifies the higher asking price.
Lastly, don't forget to survey the surrounding neighbourhood and check out the nearby amenities such as MRT stations, bus stations and supermarkets. Note the distance between the unit and each of these amenities and ask yourself if you are comfortable as this will have a direct impact to your lifestyle. For example, if you and your spouse eat out a lot but the nearest mall or hawker centre is at least a 20-minutes walk away and both do not drive, would you still consider this place?
Make these decisions upfront and use 99.co to search by proximity to any MRT station before buying a resale HDB for the first time.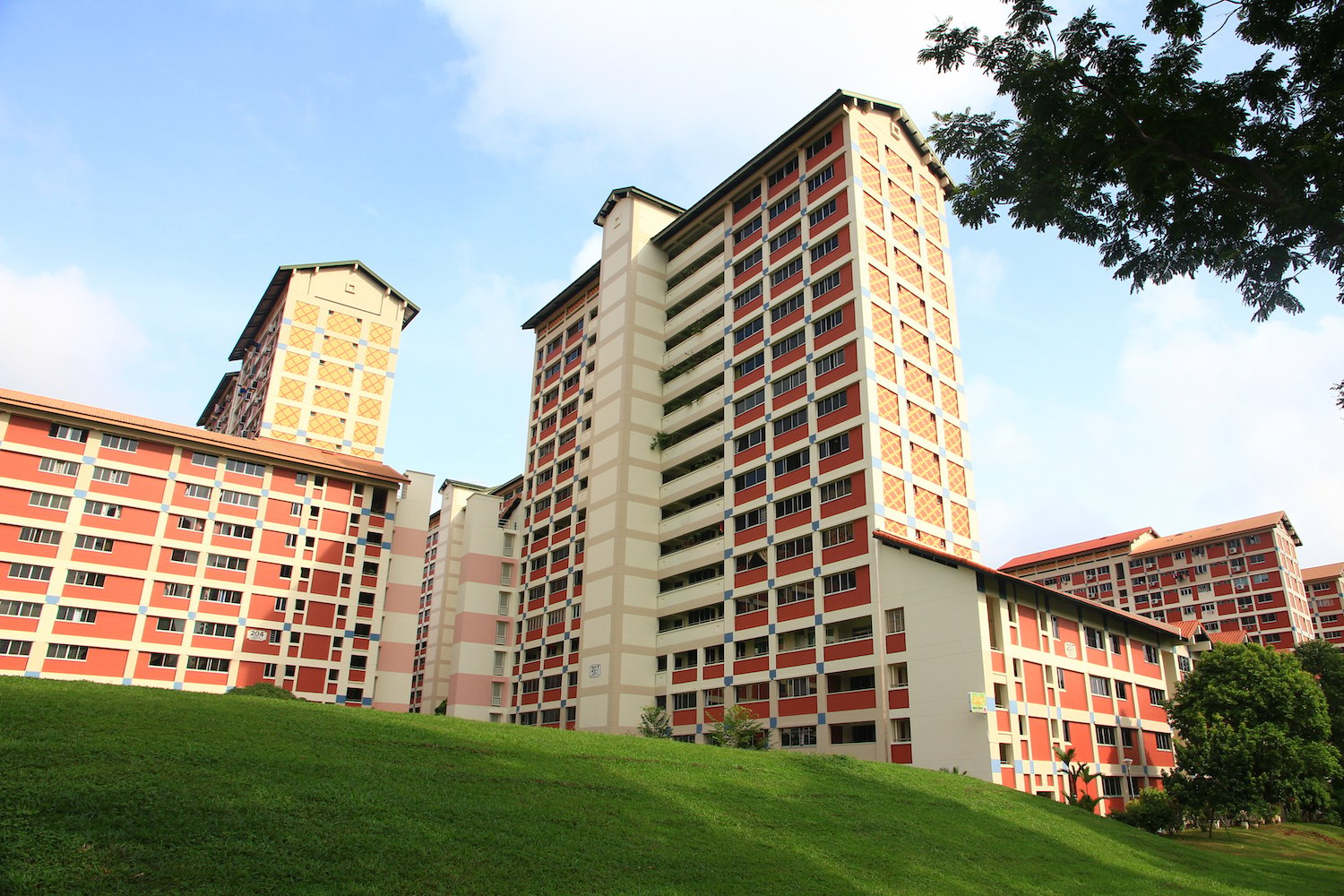 Are we making an informed offer when buying resale HDB?
Once you have decided on the unit, remember to do a quick check on the latest ethnic integration policy (EIP) quota in the area via HDB's eService online, before you made an offer to the seller.
It is important to note that currently only potential resale HDB buyers or their representatives can submit a request for valuation after the sellers have granted them the Option to Purchase (OTP). In other words, both seller and buyer will now have to negotiate on the sales price of the resale flat based on recent transacted prices. In the event that the buyer does not wish to exercise the OTP and complete the purchase, the option fee will be forfeited.
After which, the buyer will have to pay an option fee of between $1 to $1000 (decided between buyer and seller) to secure the OTP with the sellers. The option period is 21 days – inclusive of Saturdays, Sundays and public holidays. If the buyer intends to use CPF for payments, or take up a HDB or bank loan to finance the purchase, the buyer need to request for the valuation report from HDB during this period. Do note that it is a requirement for all potential HDB buyers to obtain a valid HLE or a Letter of Offer from the bank before they exercise the OTP. 
To assist potential resale sellers and buyers, HDB has been updating the transacted prices of resale units from over the past two years. It is important to garner an indication of the past transaction values as both HDB and banks will only grant loans based on the lower of sales price or valuation. In other words, if your valuation is lower than the sales price, you will have to fork out the balance in cash.
If you found this article helpful, 99.co recommends BTO or resale HDB: first-timer dilemma and HDB valuation: how agents get buyers to bid above a resale flat's true market value.
Looking for a property? Find your dream home on Singapore's largest property portal 99.co!