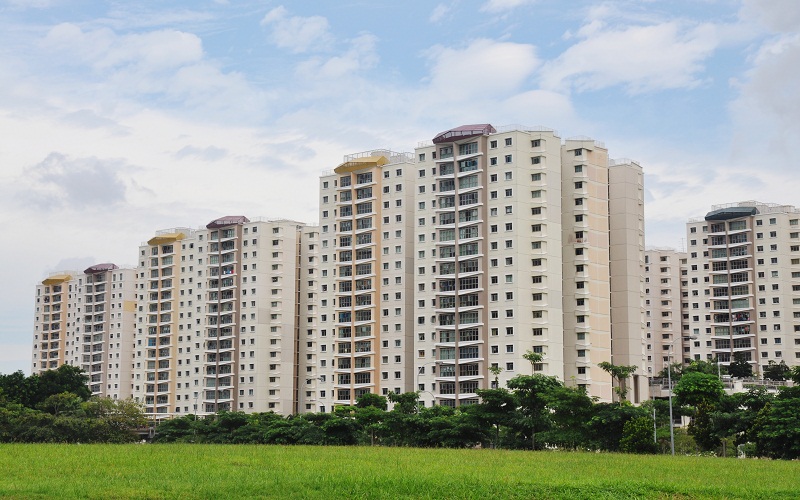 (Credits)
The en bloc fever has hit Singapore for a while now, but it's showing no signs of abating just yet. But don't get overly excited at the prospect of making a small windfall from an en bloc deal: various ministers and property analysts have been urging developers, lenders and prospective buyers to keep a cool head and not get caught up in the frenzy. In addition to this, the Monetary Authority of Singapore (MAS)'s official stance is that there is "excessive exuberance" in the property market, leading to a high amount of risk for developers and investors alike.
Amongst properties who are angling to successfully push through with an en bloc (collective sale) is Leonie Gardens located near River Valley. According to estimates by property consultants, there are a total of 80 to 90 projects which are attempting a collective sale.
Developers aggressively replenishing land banks
Until just recently, private residential units in the property market haven't been doing well. More specifically, prices of these properties have fallen a cumulative 11% since 2013, but after 15 consecutive quarters of declines, we're now seeing an increase of 0.7% in Quarter Three, 2017.
Whilst MAS advises us to remain cautious, it seems as though developers are diving in head first into the property market. Anticipating a strong recovery in demand in the next few years, many developers are hard at work replenishing their land banks through en bloc deals. In 2017, we've seen 20 residential projects (totalling about 2,900 units) being sold through en bloc transactions; this is a drastic increase from the six en bloc deals which were successful in 2016, and the solitary deal which went through in 2015.
An oversupply of private housing in the property market?
With regards as to whether the en bloc fever will result in an oversupply of private housing, opinions differ. Here's what we know: the redevelopment of the en bloc sites, in addition with regular supply from Government Land Sales sites, is likely to add 20,000 or so new private housing units. According to MAS, this will more than double the number of unsold units which is in the pipeline.
MAS's stance? Taking into consideration the slower population growth, rising interest rates and relatively soft rents, there is "considerable uncertainty" as to whether the new supply is able to be fully absorbed by the market.
According to analysts, on the other hand, the raw supply numbers do not appear to be too much of a concern. Putting in her two cents is Tay Huey Ying, head of research and consultancy at JLL Singapore, who says the unsold residential property stock is "not all that high" if you look at historical standards. Tay predicts that if the buying momentum we've experienced as of late is sustained into 2018 and 2019, the unsold stock of 17,421 units will be depleted in less than two years.
What this means for homebuyers and investors looking to enter the property market
With en bloc deals pushing up land prices, it is expected that developers will reach for record psf prices in order to break even on their en bloc deals. This will translate to more expensive private residential properties further down the road. That having been said, many analysts note that market forces will prevail at the end of the day; after cycling through a period of relatively higher private residential property prices, normalcy will eventually return.