Many of us can't imagine life without our furry friends. But if you're living in an HDB flat, and not private property, you might just be illegally housing your pet without realising it. How many dogs can you keep in HDB flats? Are cats allowed? Can you keep pets in rental units? In this article, we tell you all you need to know about keeping pets in HDB flats!
Keeping dogs in a HDB flat
Dog lovers, take note: you're strictly limited to keep only one dog in your HDB flat; on top of that, your dog has to be of an acceptable breed or cross-breed between the breeds listed by HDB.
If it's a cross-breed, your dog should be 50 cm or less at the shoulders, and weigh 15 kg or less. In addition to this, once your dog is 3 months or older, you'll have to bring it to the Agri-Food and Veterinary Authority (AVA) to get it licensed. Breaching any of the these regulations can get you fined up to $4,000 — yikes!
List of HDB-approved dog breeds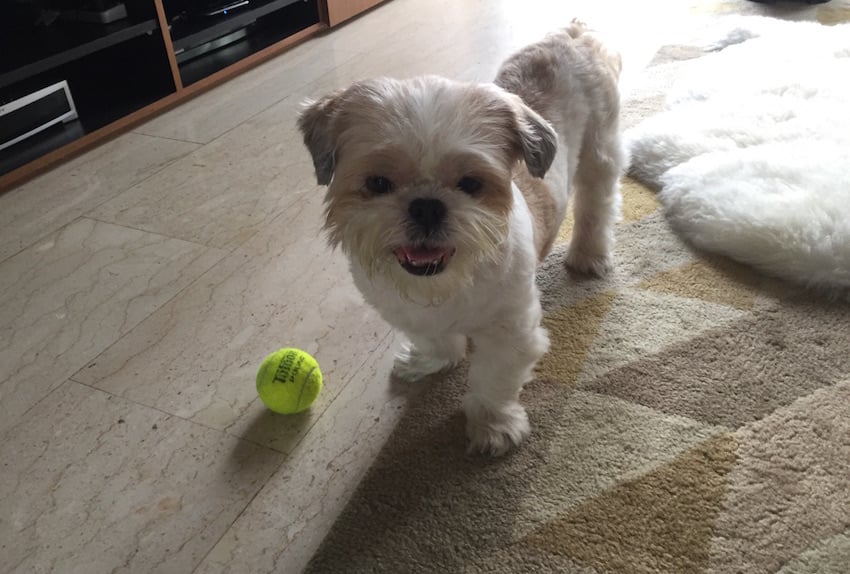 Affenpinscher

Australian Silky Terrier

Australian Terrier

Bichon Frise

Bohemian Terrier

Bolognese

Brussels Griffon (Griffon Bruxaellois)

Bichon Havanese

Border Terrier

Boston Terrier

(a) Lightweight

(b) Middleweight

Cairn Terrier

Cavalier King Charles Spaniel

Chihuahua

Chinese Crested Dog

Chinese Imperial Chin

Chinese Temple Dog (Classic and Miniature)

Coton de tulear

Czech Terrier

Dachshund (Light and Miniature)

Dandie Dinmont Terrier

English Toy Spaniel

Griffon Belge

German Hunting Terrier

Griffon Brabancon

Hairless Dog

Italian Greyhound

Jack Russell Terrier

Japanese Spaniel (Chin)

Japanese Spitz

Lhasa Apso

Little Lion Dog

Lakeland Terrier

Maltese

Manchester Terrier

Miniature Pinscher

Miniature Schnauzer

Norfolk Terrier

Norwich Terrier

Papillon

Pekinese

Pomeranian

Poodle

Pug

Poodle (Miniature)

Schipperkee

Scottish Terrier

Sealyham Terrier

Shetland Sheep dog

Shih Tzu

Silky Terrier

Small Continental Spaniel

Small English Terrier

Small Spitz

Smooth Fox Terrier

Toy Fox Terrier

Toy Terrier

Tibetan Spaniel

Volpino Italiano

West Highland Terrier

Wire-Haired Fox Terrier

Welsh Terrier

Yorkshire Terrier
If you'd like to keep a dog in your HDB flat, consider adopting one with the help of Project ADORE!
Keeping cats in HDB flats
Sadly, HDB's official stance is that cats are not allowed in HDB flats. According to HDB, the rationale behind this is because cats are "generally difficult to contain within the flat"; HDB also notes that when allowed to roam indiscriminately, cats tend to inconvenience neighbours by "shedding fur, defecating or urinating in public areas, and making caterwauling sounds".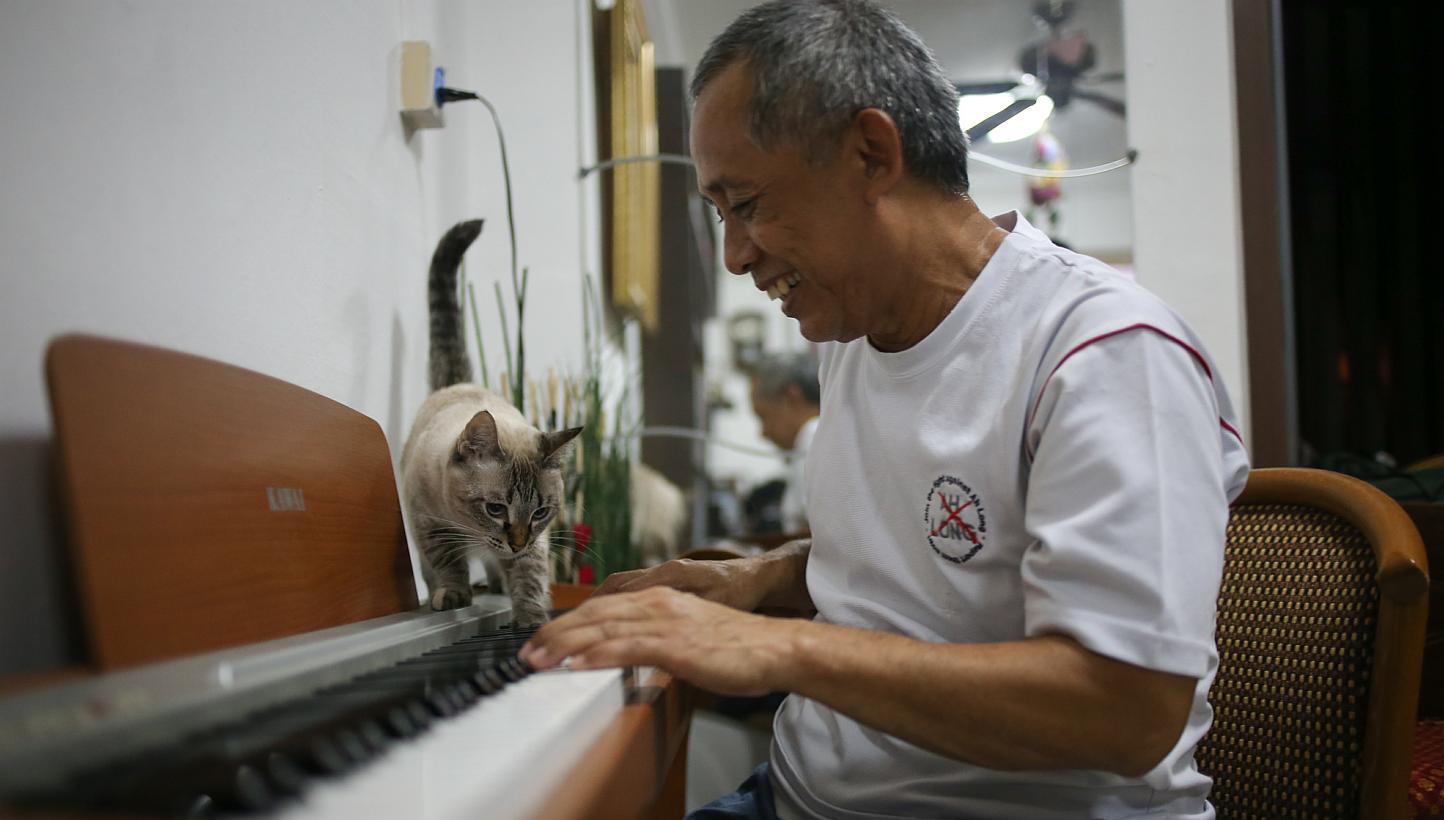 (Credits)
That having been said, there is an exception to the rule: residents of certain HDB blocks in the Chong Pang neighbourhood of Yishun, have been allowed to keep cats in their flats since October 2012. This ruling falls under a pilot scheme called Love Cats, which is managed by Cat Welfare Society with the support of government agencies like HDB and the Ministry of National Development.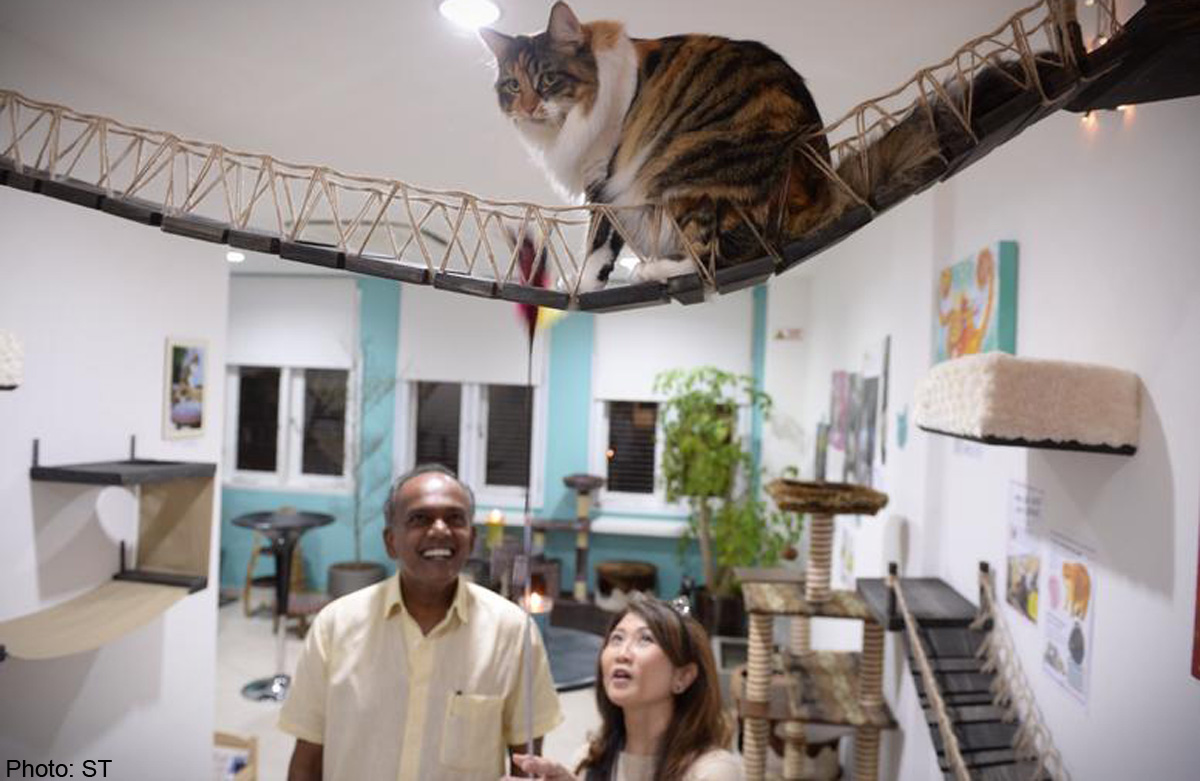 (Credits)
Amongst those who are backing the scheme are Law Minister K. Shanmugam, as well as MP for Nee Soon GRC Louis Ng. MP Ng, who's also the founder of the Animal Concerns Research and Education Society (ACRES), has stated that he intends to bring the issue of nationalising the Love Cats scheme up to the Parliament soon.
A final word on cats in HDB flats: it's worthy to note that whilst legislation bans cats from HDB flats, HDB generally tends to let sleeping 'cats' lie, unless they receive a serious complaint.
Keeping other pets in HDB flats
Want to keep other pets in your HDB flat? Your options include small animals such as fish, hamsters, rabbits and birds, which do not inconvenience neighbours or the environment.
Voice your thoughts in the comments section or on our Facebook community page.
If you found this article useful, 99.co recommends 5 ways (and a HDB subsidy) to make a home elder-friendly and Vertical Gardening for HDBs: overcoming the challenge of space.
Find the home of your dreams today at Singapore's largest property portal 99.co!