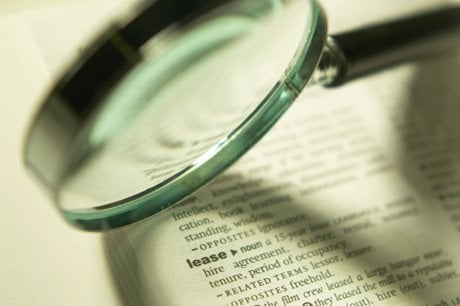 As we've pointed out in an earlier article, buying a leasehold property with a limited lease may lead to you having issues with bank loans. This means big cash outlays are often part and parcel of buying, say, a 60 or 70-year-old property. Despite this being a huge dampener, why do some people still want to buy old terraced houses or condo units? I believe it all boils down to a matter of investment.
The rental yield of leasehold property with limited lease
Rental yield is the annual income derived from the property, divided by the property price (if you deduct the costs such as maintenance and taxes, you get the nett rental yield). For example:
Say you were to buy a condo for $2 million, and you manage to rent it out for $4,000 a month ($48,000 per annum). The rental yield is ($48,000 / $2 million) x 100 = 2.4 per cent.
Some people might call that a disappointing return (considering that you can grow your money at up to 3.5 per cent per annum, just by leaving it in your CPF Ordinary Account).
On the other hand, say you buy an old leasehold property, with just 30 years left on the lease. You convince the owners to let the unit go for $600,000, enough for them to buy a nice resale flat.
Now, remember it's irrelevant to your tenants how many years are left on the lease. They still pay the full rental cost every month, so you let it out for $4,000 a month. The rental yield is ($48,000 / $600,000) = a whopping 8 per cent per annum.
But wait, that's not being realistic. An older leasehold property should command a lower rental income, right?
Okay, let's assume you fetch a mere $2,500 a month from rental income, because the premise bears a faint resemblance to a stage set from a Thai horror movie. Even then, the yield is still ($30,000 / $600,000) x 100 = 5 per cent, much higher than the yield from that sparkly new $2 million condo.
It's no coincidence that of the 191 units with expiring leases in Geylang Lorong 3,  a mere 33 of them are owner-occupied. Most of these terrace houses are being rented out by savvy landlords, who jumped on the attractive-rental-yield bandwagon a long time ago.
We can see from the Straits Times report that the last transaction was completed in December 2015, when a unit was sold for $88,000. With a rental income of $3,000 a month (based on rental listings for the area on 99.co), the landlord could reap around $180,000 from the last five years of the lease. That's a nett gain of around $92,000, and a rental yield of almost 41 per cent per annum. Your bank doesn't even earn that much interest from errant credit card holders!
While there's no monetary compensation when the Singapore Land Authority takes the plot back, many of the landlords would have made solid returns by then.
And that's why even today, properties with say 30 years left on their lease can still draw buyers.
Three other possible benefits to consider:
#1. One factor to consider is the possibility of en-bloc sale. We won't dwell on that too much, as it's already been covered here previously.
But here's a quick summary of the best case scenario: the area around the property will be built up as the lease runs down. Amenities such as coffee shops, train stations, malls, etc. will raise the value of the plot of land, to the point where it's worth more than the limited lease property on it. This may prompt developers to move in with en-bloc offers, and the owners can dance to the beat of  "ka-ching-ka-ching".
#2. The other benefit to consider is the possibility of lease extension. It's not unheard of for the government to grant such extensions, given the right circumstances (eg. too many owner-occupiers will be displaced, as the estate comprises mainly of homeowners).
That being said, there's no guarantee that lease extensions will be granted, as Geylang Lorong 3 has shown us.  
#3. Thirdly, quite a large percentage of properties with limited leases sit in locations that are fairly central and amenity-rich.  
Sometimes, buyers aren't concerned about returns, but just want to live in a convenient location. If you're a retiree in your 70s and have sufficient funds, it's not a bad idea to settle in an area where you're within walking distance to your favourite kopitiam, makan kakis, taichi corner, so on and so forth.
But how are people buying these without loans or CPF funds?!
Some landlords set up companies to handle their property investments (with all the relevant taxes that is required). In such instances, it may be possible to loan money from the bank, as they are considered business loans and not mortgages.
But for the sake of protecting our readers, we must emphasise that investing in leasehold property with a limited lease is best undertaken by savvy property investors. There are risks involved and pitfalls which the novice investor may not be aware of. Of course, all investments are also subject to market fluctuations beyond our control and not all investors are equipped with the buffer needed to ride out a turbulent property market.
For old-timers in the property investment field, you may want to check out 99.co for your next prime opportunity. Or if you own an ageing property, study the surrounding rental yields and prices, so you know how to price your rental property correctly.
Deciding between buying a leasehold or freehold property? Read our article here!