Singapore private properties are one cooling measure away from becoming penguin sanctuaries. The government really wants to lower or freeze prices, which raises a conundrum: Will your property asset possibly turn into a liability? And if so, should you keep renting it out, or sell it now if you have a good offer? There's never a simple answer to the sell vs rent question, but here are some guidelines to consider.
But first, an important note about the Sellers Stamp Duty.
Just in case you don't know about it, there's a Sellers Stamp Duty (SSD) on property sales. This is a tax you have to pay when you sell your property if the sale occurs within the first three years of your purchase.
From the date of completion onwards, the SSD is a hefty 12% of the sale price on the 1st year, 8% on the 2nd year, and 4% on the 3rd year. There's no SSD beyond from the 4th year onwards.
You can probably tell that it's a bad idea to sell your house during the SSD period, as it's unlikely you'll make a decent return given the high tax.
So as to selling your house vs renting it out, it's almost always a bad idea within the first three years. Unless you have a financial emergency on your hand which requires offloading your property, we'd advise renting over selling during the first three years, and only considering selling after the SSD liability period has passed.
Now we can get into…
Sell vs rent out your property: How to make the right decision
The main considerations here will be:
Your rental yield

Your financial situation

Whether the property is at least paying for itself

Your readiness to be a landlord

The URA master plan for the area
Consider your rental yield
We've written an article on calculating your rental yield — you can read about the method here. As a loose rule of thumb, most residential properties have a yield of between 2 to 3% per annum. Some properties may be exceptions to this rule, such as properties bought at good value, or in central locations. (Tip: start scouting for such bargains on Singapore's largest property portal 99.co)
In any case, one of the key things to consider is the return on alternative investments. For example, if there's another investment option you're familiar with that can deliver higher returns compared to your property, it may be reasonable to sell the property and re-invest your money there.
Most investors will sell off a property with a rental yield of below 2%* – if things really get that bad, you may be better off selling the property and buying a better located unit, or one that's on sale at better value.
*This does not constitute financial advice; we're just stating the conventional behaviour amongst investors. Consult a qualified advisor for your personal investment decisions.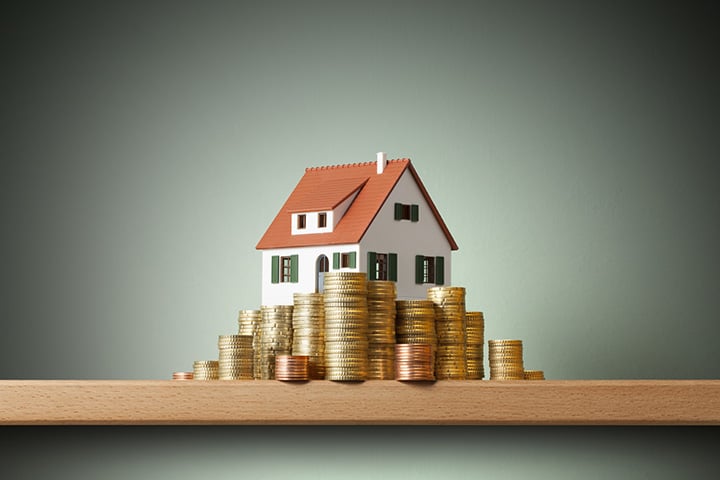 Consider your financial situation
Do you have enough cash flow to service the property loan — even if there's no tenant?
Properly speaking, you should be able to pay the mortgage for up to six months, even if you're not receiving any income from the property. Better still, you should be able to sustain the mortgage payment for six months even if you lose your income (e.g. losing your job).
You also shouldn't be reliant on loans other than your mortgage loan when it comes to maintaining your property; the high interest on personal loans, credit lines etc. can seriously eat into your returns.
If you're dependent on rental income just to service the property loan, you're not in a good situation — it may be better for you to sell while you can get a good price, as any unexpected issues (long vacancies, rising interest rates, etc) can turn the property into a serious burden or liability.
Another thing to watch for is your expense ratio. This means that the cost of the property, from the loan repayment to the upkeep, shouldn't exceed 40% of your monthly income. If your property is costing you more than that, speak to a financial advisor; it's sometimes a safer idea to sell, and come back to the market when you're more prepared.
Whether the property is at least paying for itself
For most property investors, the minimum requirement is that the property must pay for itself. Simply put, the rental income must cover the cost of maintenance, as well as the loan repayments.
(For some investors, even this isn't not good enough. See Point #1 about rental yields and comparing returns).
Now this isn't a hard and fast rule. There may be cases where it's worth holding on to the house and renting even if it's currently costing you more than it makes, such as when you can be confident that the rental market will pick up. But if a rental slump continues for a long time, such as more than two quarters of a calendar year, it could be time to consider cutting your losses.
We like to remind investors that there may be a better opportunity/asset just across the road (especially if a new condo has just completed in your area and is stealing all the tenants/lowering the going rate).
Your readiness to be a landlord
Being a landlord, over a long period, is a 90/10 situation.
90% of the time it's simple and boring (sit back and collect the cash). 10% of the time you'd be drinking vodka at lunch just to deal with the headache.
We've heard about tenants who pay four months late, tenants who borrow from loan sharks, and tenants who call their landlords twice a day to report problems like "I'm allergic to the wi-fi*."
But as we said, problems are rare; around just 10% of the time. If you're okay to deal with that occasionally, go ahead and rent it out. Otherwise, if you find that being a landlord just isn't your thing, you might want to sell instead.
*We're not exaggerating, this is actually a thing that happens.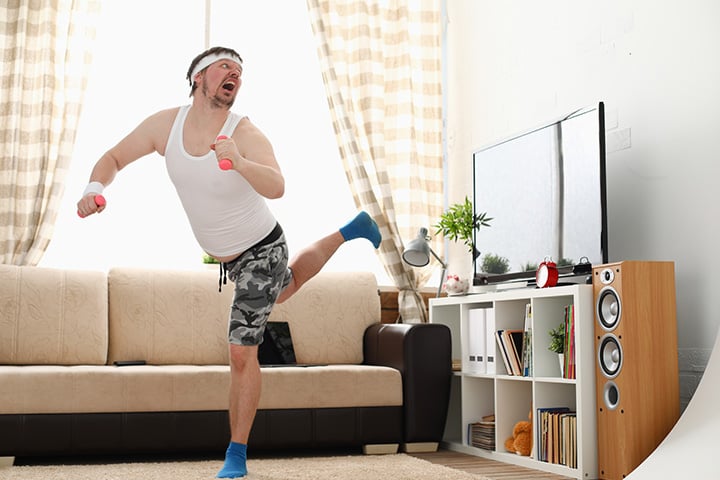 Check the URA master plan for the area
Keep up to the date on the Urban Redevelopment Authority's (URA) Master Plan for the area. (You can learn to read the URA Master Plan here if you haven't.) You can see whether future improvements and zoning laws are likely to improve rental rates. Also, you wouldn't want to sell so readily if there are significant potential upsides, which the URA Master Plan could reveal.
When looking at the URA Master Plan, don't worry so much about amenities like potential new malls or hawker centres in the vicinity of your investment property. Focus on factors such as:
The development of new tech parks or business hubs, as it means employees (preferably PMETs) will want to live nearby

The potential creation of new transport hubs, nodes or interchanges

Designated spaces for educational institutes, like universities or polytechnics (great for getting student tenants)
If, after studying the URA Master Plan, you don't see any of these materialising in the near future, you shouldn't expect huge boosts to your rental income down the road. This should factor into your decision on whether to sell.
Finally, look at the specific offers you're getting.
If someone is offering you far more than the valuation of your property, it may be a good idea to seize the opportunity. Such events are few and far between, given the amount of homework the typical buyer does nowadays before making an offer.
Remember, you can always use that money to invest in a better yielding property later.
Have any more insights into when you should sell vs rent out an investment property? Share them with us in the comments section or on our Facebook community page.
If you found this article helpful, 99.co recommends How property buyers should react to the ABSD increase and 9 must-ask questions at a condo new launch in Singapore
Looking for a property? Find your dream home on Singapore's largest property portal 99.co!