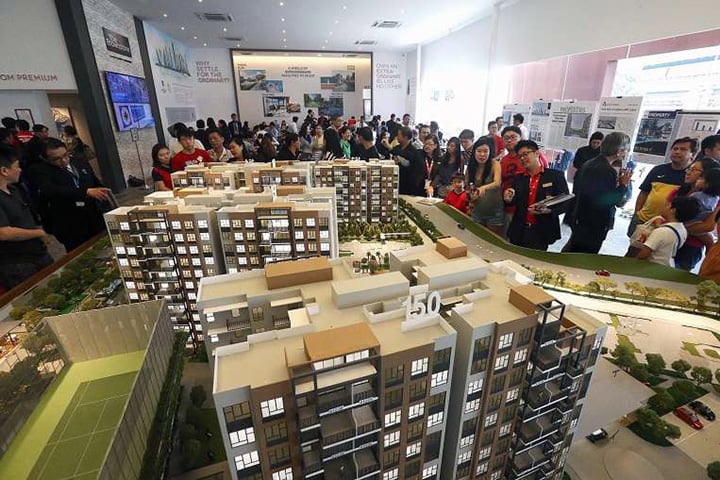 It's easy to get caught up in the frenzy of a condo new launch in Singapore; the VVIP reception, snazzy showflats and the promise of generous discounts is like an elaborate developer mating dance.
If this is your first time buying a newly-launched condo, being lost and mesmerised at the sales office isn't the state of mind you'd want to be in. Not that we need you to be as vigilant as UN Arms Inspector in North Korea, but ask yourself these important questions before you reach for your chequebook. A clear mind is the key to your ideal unit.
What other, similar projects has the developer done?
To be frank, you can't rely on the developer's brand name alone. It's possible for high-end developers to get bad contractors, for instance, and build a lousy luxury condo (they will taichi any lawsuits to the sub-contractors later).
Nonetheless, some developers do care about their reputation, and there is some consistency in their work. You want to make sure the developer has past projects that are in the same general scope as the condo you're buying. For example, if a developer's track record consists of only mass market properties, you might want do extra due diligence when buying a luxury condo from them.
Also, Google the name of the developer and the contractor/sub-contractors. If there are complaints or even previous lawsuits against them, chances are you'll find them on the Internet.
Ask about the Management Committee
Although a condo's Management Committee may change upon completion of the project, you should still ask questions about who's designated to be in charge. Ask about the team profile and track record, and what the typical maintenance fees will be under them. (A lot of new buyers forget to factor in condo maintenance fees, which can be quite steep. Many condos charge this on a quarterly basis, so don't be shocked if you see quarterly bills that exceed $1k.)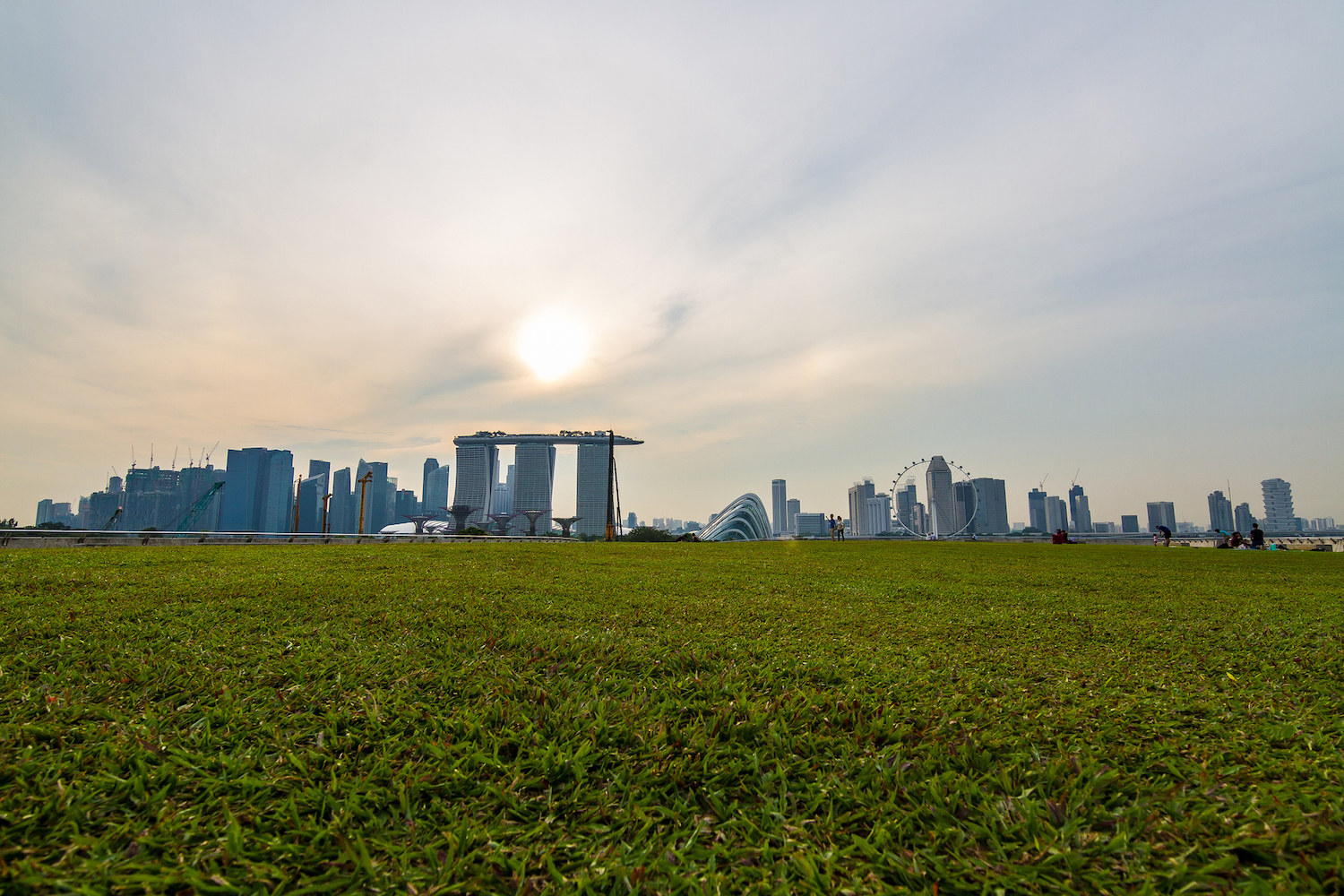 Ask about the nearby plots of land
If there are empty plots nearby, ask the developer's representatives what is expected to be built there. After all, you wouldn't want an unblocked greenery view to turn into the view of a stranger's bedroom.
You should also ask about the expected changes to the surrounding neighbourhood and how it will impact the condo, making sure their answer tallies with any official plans by the Urban Redevelopment Authority (URA), such as any growth area plans or the Master Plan. With the pace of development in Singapore, a peaceful, village-like area can transform into a weekly riot in a few year's time when a lifestyle hub develops (this is exactly what the government intends to do to Bayshore, a residential precinct in the East).
Ask about transport options, if the MRT station isn't nearby
If the MRT station is far away, the developer might promise a shuttle service for residents. Ask about its frequency, and be mindful that this will drive maintenance costs up. If there isn't a shuttle service, research on the area's bus routes and frequency, especially if you don't drive.
You should also try arranging a taxi or ride-hailing trip that originates from the condo's project site. Some of the more obscure locations can leave you waiting for 15 minutes or more, especially if the driver needs to navigate a network of small roads to get there. (Landed estate roads always fools mobile-based GPS-es.)
How many units are in the development?
In general, the more units there in the development, the lower the maintenance costs will be as it's is shared among more units.
But that's really where the advantages end; you need to ask how all those people are going to use the same swimming pool without the water turning a murky yellow.
And be prepared that in huge projects (e.g. 1,500 units), you're never going to use the two measly BBQ pits or tennis courts as they'd be constantly fully-booked months in advance. You'll have to figure out a clever hack or befriend a management staff (things might get unpleasant if you attempt the latter). If you're a gym buff, it'd be incredibly annoying to find every machine and dumbbell in the gym being used/hogged even during non-peak hours.
So, at a condo new launch, the developer's representative should clearly articulate how the common facilities are well spaced-out, and explain how they can operate even at peak capacity.
What's the policy on car and resident passes? This is especially important if you intend to rent out the unit
Does each resident need their own pass, and how much does it cost to change that pass? This is important if you're going to be a landlord. If you constantly have five to six unrelated tenants, and you need to pay $100 for a new pass every time those tenants change, it can amount to a large expense over time.
You also need to figure out how car passes and parking spaces work. Does each resident have one parking space or two? If there's only one space per resident, and you have two cars, how much are you going to pay for an extra space?
How does the defects-free period work?
Most of the time, the defects-free period starts from the date of the Temporary Occupancy Permit (TOP). You have 12 months from the date to highlight any defects to the developer, in writing. The developer then has one month to rectify the issue. And if the issue can't be rectified, you can use your own contractor but claim it from them afterward; the law firm that handled your conveyancing will help you with this.
However, clarify that this is exactly how the defects-free period works for the new launch condo you're eyeing, and make sure that the developer has a clear process for reporting such issues — just to be absolutely sure that there are no strange plot twists in store when you move in.
How much of the floor area is liveable space?
What you see on paper may not be what you get; 1,400 square feet, for example, doesn't mean that all 1,400 square feet is liveable space. A lot of it may be taken up by, say, a gigantic air-conditioning ledge; or an unreasonably wide balcony. Ask the sales representative how much liveable space there is in the unit, and use that as a fairer comparison when deciding between your options.
Ask about the facing of the unit
Especially with sales sites of new launch condos located far away from the actual project site nowadays, it can be hard for buyers to visualise a unit's facing. The rule of thumb for most Singaporeans is to pick a unit with the window side facing either North or South. North-east and South-east facing units are also fine if you don't mind a bit of morning sun and want zero afternoon sun. The salesperson should walk you through various unit options and their facings.
Unless it's for feng shui reasons, or that you simply love the sun (true for many expats), try to pick a unit that doesn't get full exposure from the morning or afternoon sun. Doing so may drive up your air-conditioning bills. Even with the air-con on, areas like the living room and dining room can get unbearably hot in certain hours of the day. Residual heat from the afternoon sun can also linger in the flat after sunset.
At the very least, if you must pick a unit with direct sun, you'll know to tailor your renovations accordingly (e.g. avoid carpets and heavy curtains). You can also ask if solar window films, which reduces heat and prevents UV damage to furniture, are part of the package.
The sun aside, if the unit is facing a busy main road or the expressway, ask if the windows of the unit are soundproof (e.g. double-pane windows).
Finally, remember to keep bargaining!
Ask for freebies, and then ask "Is that it?" when the salesperson is done talking. When it comes to buying properties, perks are on a "don't ask, don't get" basis. So don't worry about coming off as being a little pushy, and keep bargaining for more.
And before you decide to buy, always scope out the surrounding properties with 99.co. Use the property portal's multiple search features to check the listed and transaction prices of the condo developments in the vicinity. Then, use the prices as a gauge to determine if the new launch condo is fairly priced, or if a resale condo is an option worth looking at.
[
ADDENDUM 8 June 2018:
A kind reader has pointed out that the last section of the article may be misconstrued by the reader. For greater clarity all round, we'd like to state that any "freebies" is in reference to the official perks on the developer's list. Such freebies can range from vouchers to furnishing discounts.
In addition, developers may add new discounts to the list as time goes by. Hence, by asking "is this it?", it would remind the sales rep to scan through the whole list (and check it twice!) to see if he or she has missed out on any perks.
We welcome and appreciate any further feedback for this and our other articles!]
If you found this article helpful, 99.co recommends Eight-step guide to buying a new launch condo in Singapore and Everything to know about private condo payment schedule
Looking for a property? Find your dream home on Singapore's largest property portal 99.co!
Upcoming Freehold Condo Launch: The Arcady @ Boon Keng
About Ryan Ong
Looking to sell your property?
Whether your HDB apartment is reaching the end of its Minimum Occupation Period (MOP) or your condo has crossed its Seller Stamp Duty (SSD) window, it is always good to know how much you can potentially gain if you were to list and sell your property. Not only that, you'll also need to know whether your gains would allow you to right-size to the dream home in the neighbourhood you and your family have been eyeing.
One easy way is to send us a request for a credible and trusted property consultant to reach out to you.
Alternatively, you can jump onto 99.co's Property Value Tool to get an estimate for free.
If you're looking for your dream home, be it as a first-time or seasoned homebuyer or seller – say, to upgrade or right-size – you will find it on Singapore's fastest-growing property portal 99.co.
Meanwhile, if you have an interesting property-related story to share with us, drop us a message here — and we'll review it and get back to you.
Join our social media communities!
Facebook | Instagram | TikTok | Telegram | YouTube | Twitter