Now's the time for many homeowners to cut household expenditure because of the recession, but there's one expense you shouldn't scrimp on: mortgage insurance. And especially so with the health threat of Covid-19. But what is mortgage insurance and why is it important? And why should you get one when you already have a life insurance plan?
Fire insurance, home content insurance, mortgage insurance, wah lau, how many types do I need?!
Here's a quick look at what each of these insurance policies cover:
| | | | |
| --- | --- | --- | --- |
| Coverage | Fire Insurance | Home Content Insurance | Mortgage Insurance |
| Cost of rebuilding your home after a fire | Yes | No | No |
| Damage to items in your home that are damaged by fire, flood, etc. | No | Yes | No |
| Third Party Liability (i.e. legal costs you have to pay when your fire, flood, etc. damages the neighbouring units) | Varies, check the terms and conditions | Yes | No |
| Losses from burglary | No | Yes | No |
| Outstanding mortgage in case of death or permanent disability | No | No | Yes |
| Total possible payout | Reinstatement cost of your property after a fire | Varies, but often up to $200,000 for fixtures and renovation, and $50,000 to $70,000 for appliances. Many other costs, like lock replacement, are also covered. | Pays off your entire outstanding mortgage |
As you can see, it's a really good idea to have all three. Mortgage insurance is the third component to protecting your property, as neither fire nor home content insurance pays off the mortgage.
What happens if you don't have mortgage insurance, and pass away?
If you are the sole borrower, then the bank will foreclose on the property and sell it; this is unless your family can cough up the remaining amount, or can somehow qualify to take on a home loan for the outstanding amount.
If you co-signed the loan with someone else, then your co-signers will inherit the debt if they're qualified to take on your share of the loan. Otherwise, the bank forecloses as well. Note that it's not just a matter of how much they're willing to suffer to pay the mortgage. Your co-signers need to qualify to take over the loan under the Total Debt Servicing Ratio (TDSR) framework. For example:
Say you and your spouse both earn $5,000 each, and co-sign for the loan. Your monthly loan repayment (for a loan of around $1 million) is $4,200 per month. If you're both paying this, you can easily meet the TDSR (60% of your combined $10,000 monthly income is $6,000).
But if you were to pass on, your spouse would need to pay the whole $4,200. This is way above the TDSR limit, so the bank can't allow that. This would lead to foreclosure.
In addition to this, the person taking over your loan needs to meet the usual requirements, such as having a good credit score, or being able to produce the last six months of payslips (i.e. they usually can't rush to get a job that month, and hope to qualify). They also need to pay off arrears, such as late mortgage payments, all at once.
How exactly does mortgage insurance work?
If you use your CPF to pay for an HDB property, you're usually required to buy mortgage insurance through the Home Protection Scheme (HPS). However, you are not obliged to use the HPS, and can choose to replace it with private mortgage insurance if necessary. If you have high coverage from other life insurance policies, you can also apply to HDB for exemption (although this may not be the best idea, for reasons explained below).
For owners of private homes, mortgage insurance is not compulsory. You can choose to buy a Mortgage Reducing Term Assurance (MRTA).
The MRTA will pay out if you pass away, or suffer Total Permanent Disability (TPD). The amount of the pay out is proportionate to your outstanding home loan (e.g. if you still owe $500,000, then it will pay out $500,000). Premiums for MRTA vary based on four main factors:
Your health and lifestyle: as with any life insurance policies, pre-existing conditions, smoking, drinking, etc. lead to higher premiums
Age: the older you are, the higher the premiums
Amount of coverage: the bigger the loan amount, the higher your premiums will be
Length of your loan tenure: the longer the loan tenure, the higher your premiums
As such, the premiums for MRTA can vary significantly; but it's typically around $125 to $175 per month for many homeowners.
Due to the way premiums are structured, your MRTA will usually cost nothing during the last five to 10 years of your loan tenure; by then the premiums would have been fully paid up.
Differences between MRTA and HPS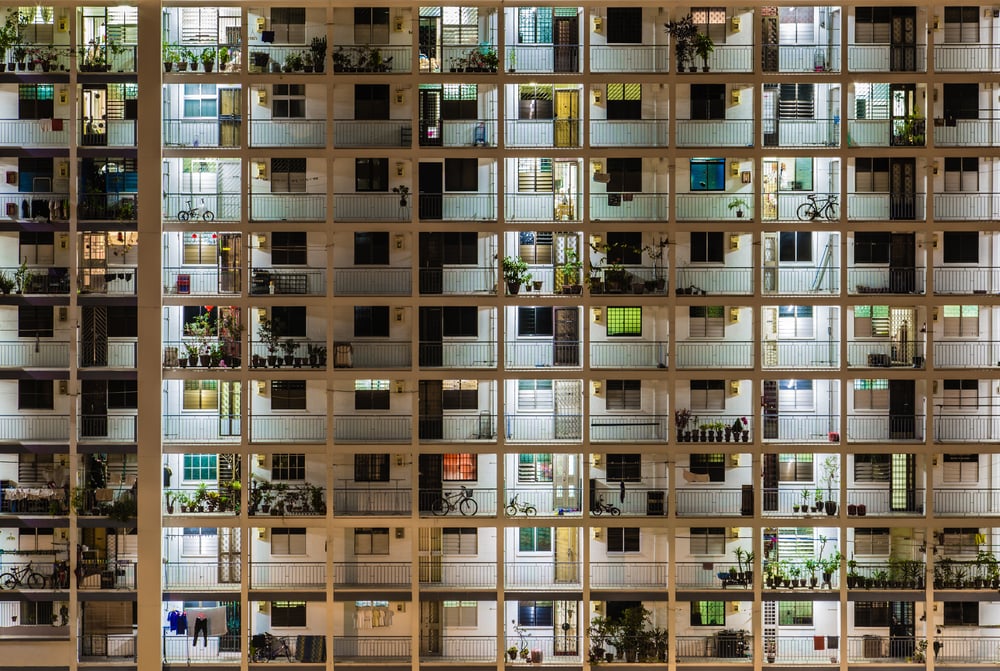 Price is one of the differences. Bear in mind that HPS is not always the cheapest option; there are sometimes MRTA policies that may have lower premiums than the HPS scheme, with the same degree of coverage. Its' worth shopping around to find the most cost-effective option.
Another key difference between MRTA and the HPS is that the former is transferable. For example, say you have MRTA covering the last $600,000 of your home loan, when you sell your condo and buy a new one. The remaining coverage of $600,000 can still carry over to your new property, and you'll usually have the option of "topping up" the policy to fully cover your new property. This ensures that your premium payments are not wasted when you switch properties.
MRTA policies can also include riders, which extend coverage to personal accident, critical illness, etc. But each of these add to the premiums, and you should check that you're not buying unnecessary coverage (these may already be in your hospitalisation or life insurance policies).
A final difference is that some (not all) MRTA policies have rebates. If you don't make any claim over the course of the policy, you can get back a small amount at the end of it. There's no rebate for HPS.
Why can't you just use life insurance to pay the outstanding home loan?
At the early stages of the home loan, your life insurance payout may be insufficient—or reduced to nearly nothing—by the outstanding mortgage. For example, if your life insurance pay out is $500,000, but you pass away when your outstanding mortgage is still $750,000, then your family might be in serious trouble.
Also, it might be cheaper to pair life insurance and mortgage insurance, rather than raising your life insurance coverage to the point where it can pay your mortgage and provide for your family. Talk to a financial advisor for a cost comparison.
Who benefits most from mortgage insurance?
In general, every homeowner with an outstanding home loan should opt for mortgage insurance. Bear in mind that, if your family has to sell the property in a rush, they will likely transact at a loss.
Mortgage insurance is also important for business partners, who are going to co-own a property. Otherwise, the death of one partner may result in the other unexpectedly being saddled with the full loan amount. This issue is best discussed with a conveyancing lawyer.
The only time to disregard mortgage insurance is when you've accounted for the home loan, in other forms of financial planning (e.g. you're covered for $1 million in a life insurance policy, and your remaining mortgage is below $200,000).
Some might also say that singles with no dependents don't require mortgage insurance, but this isn't true. You need to consider, for instance, the effect of disability, where you'd still be alive and need a home.
Should I get mortgage insurance?
If you've already paid off most of your home loan, and can easily pay off the remainder, then perhaps you may not need it by now. Otherwise, MRTA is a must-have for home owners. It doesn't make sense to own a million-dollar asset, but leave it unprotected to save on a few hundred dollars a month. If you don't have it, our recommendation is to get it now.
Would you buy MRTA? Voice your thoughts in our comments section or on our Facebook community page.

If you found this article helpful, 99.co recommends Can't pay your home loan due to Covid-19? Now you can defer it. and What Your Mortgage Bankers "Forgot" to Tell You About Home Loans
Looking for a property? Find the home of your dreams today on Singapore's largest property portal 99.co! You can also access a wide range of tools to calculate your down payments and loan repayments, to make an informed purchase.