Grandeur 8
District 20 - 2 Ang Mo Kio Central 3 - Condo View on map
Grandeur 8 is a 99-year leasehold condominium development located at 10 Ang Mo Kio Central 3 in District 20. This project was completed in 2005 and it stands 20 storeys tall and comprises a total of 579 units. It is within walking distance to MRT stations Yio Chu Kang, Ang Mo Kio which provide residents easy access to other areas of Singapore.

Condo facilities at Grandeur 8 includes pool deck, fitness corner, swimming pool, bbq, parking, security.

For young couples or families with children, Grandeur 8 is also close to schools like Anderson Junior College, Mayflower Primary School. If you're wondering about what you can do around the area, residents can head to nearby supermarkets like FairPrice - Ang Mo Kio Blk 712, Sheng Siong - Ang Mo Kio 122 Supermarket for groceries and household products. Never worry about your health emergencies or regular health checkups with access to nearby clinics such as Amk Central Dental Surgery, Theresa Women's Clinic Pte Ltd.

If you require post office services, you can head to Ang Mo Kio Central Post Office. Also, if you need banking services, you can head to POSB - Ang Mo Kio Central Branch, Maybank - AMK.

For your lesiure and entertainment, head down to the local park - Ang Mo Kio Town Garden West,Ang Mo Kio Town Garden East to enjoy some fresh air

In addition, Grandeur 8 is within driving distance to Orchard Road, Singapore's popular shopping area, is a 14 mins drive away.
Read More 
Overview
| | |
| --- | --- |
| Completed At: | 2005 (15 years) |
| Tenure: | 99 years |
| Project Size: | Medium (579 units) |
MRT Stations nearby to Grandeur 8
Schools nearby to Grandeur 8
Anderson Secondary School
Photo Gallery
Active Listings
As of Nov 24, 2020, there are a total of 30 active listings for rent and sale at Grandeur 8.
What's nearby Grandeur 8?
Shopping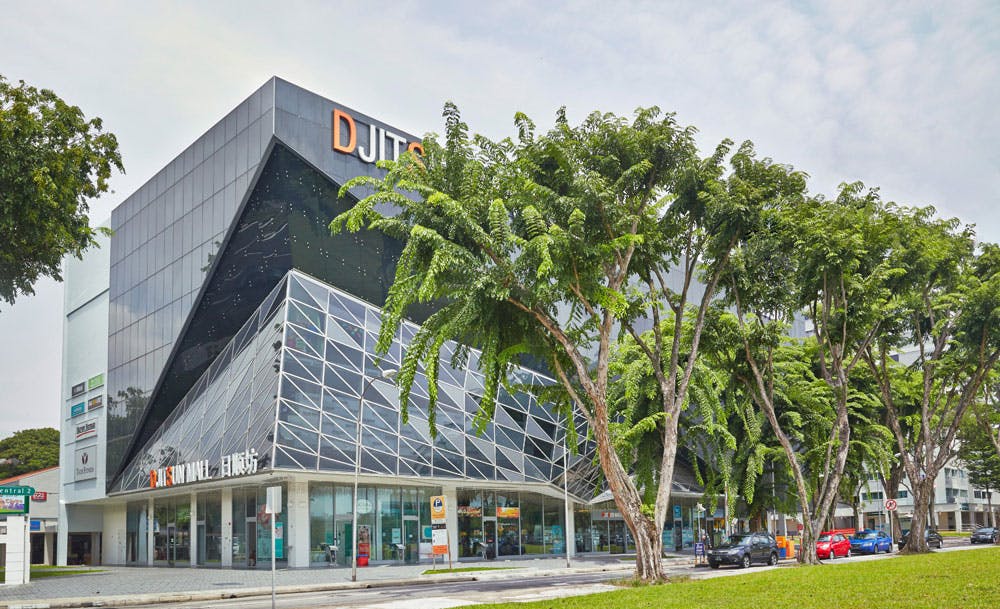 The luxurious condominium, Grandeur 8, offers you spectacular shopping experience with numerous shopping malls within walking distance. Located on Ang Mo Kio Central, Djitsun Mall is merely a 7 minutes walk away. The 4-storey mall offers you a unique lifestyle experience with many restaurants, retail shops, fitness centres, and even education centres. One of the big tenants, Harvey Norman, occupies the entire second level to provide you with the latest household and electronic products. Filling up your new house with your ideal furniture and affordable electrical appliances at Grandeur 8 condo has never been easier. Not only the Djitsun Mall, but several other shopping centres such as Broadway Plaza, Jubilee Square, and AMK Hub can also be reached in under 10 minutes walking.
Eats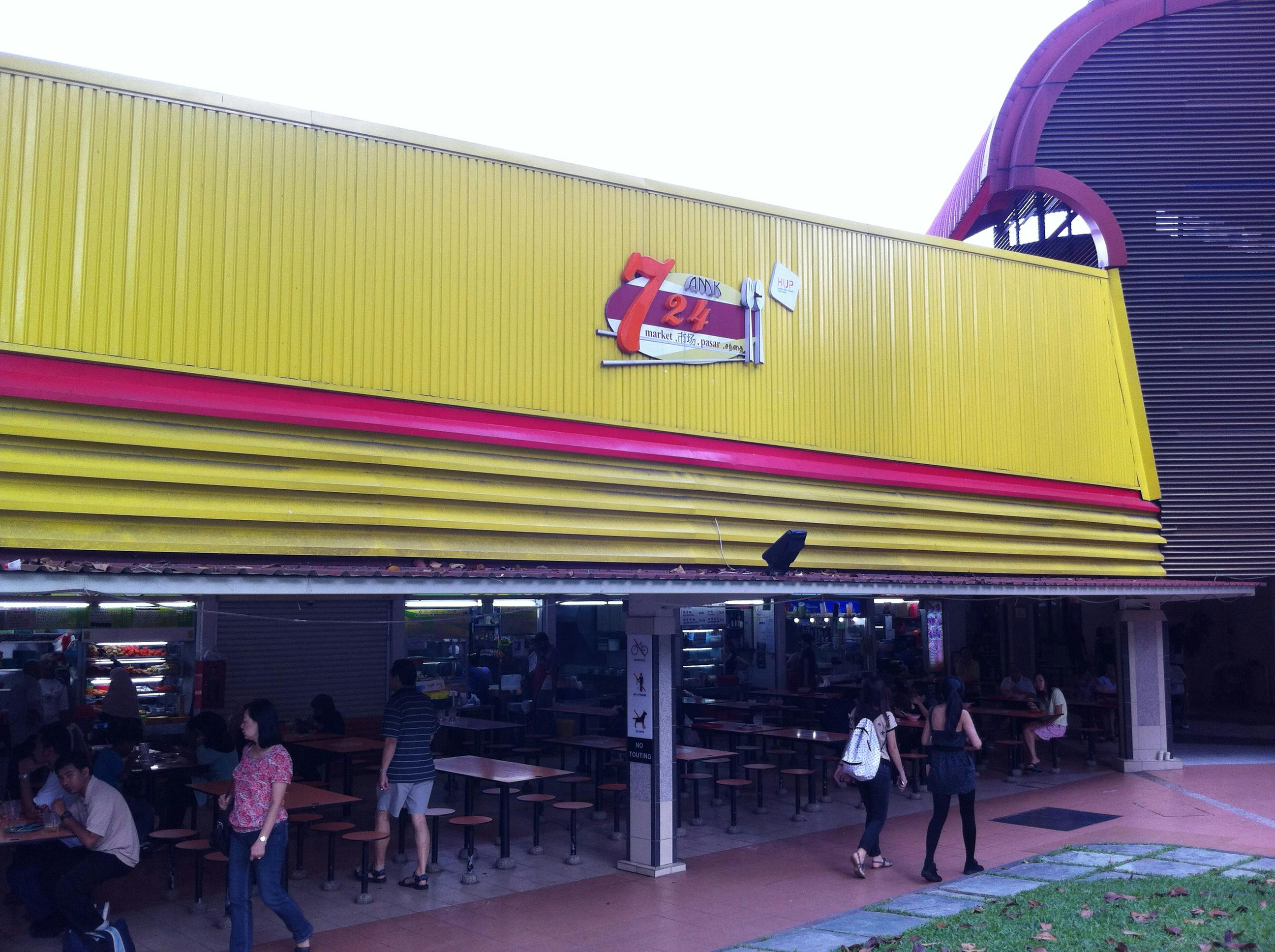 Taking a look at Grandeur 8 site plan, you might want to use the barbeque area and host an awesome BBQ party for friends and family. However, some days when you are down for some culinary adventure, there is a wide variety of foods available in the area. Ang Mo Kio Central Market & Food Centre is only an 8 minutes walk away. The hawker centre offers good meals at affordable prices, you can have a complete dining experience here at only $2.50. Several must-try stalls include Xi Xiang Feng, Fried Hokkien Prawn Noodle, and Seng Bee Hainanese Chicken Rice, among others. Otherwise, merely a 6-minute drive from Grandeur 8, you will find a wider variety of foods at Cheng San Market & Cooked Food Centre and Ang Mo Kio 628 Market.
Nature
Grandeur 8 condo is a tropical heaven on earth where you can escape the pressures of city life. The dream home, despite being located near modern amenities, is also surrounded by greenery and tranquillity. This private sanctuary gives you your daily dose of picturesque views and the easiest access to nature that you might have dreamt of all this time.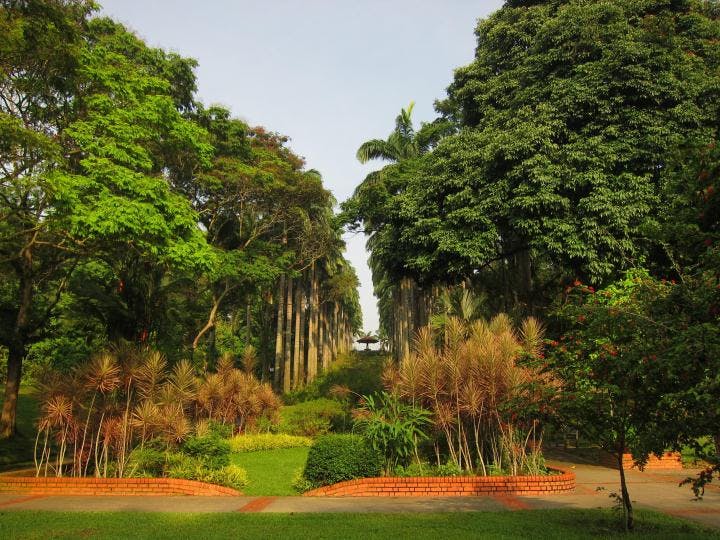 Numbers of parks are within walking distance. For instance, the Ang Mo Kio Town Garden West is an only 11-minute walk away from Grandeur 8. It is a great place for nature lovers and fitness enthusiasts. During weekends when you crave for fresh air and would like to break a sweat, jog on the many footpaths meandering through the forest and flowing over the hilly terrain. Do not forget to get to the plaza area to enjoy the bird's eye view of the garden. The amazing view might really make your whole week. Other parks circling this Ang Mo Kio condo include Ang Mo Kio Town Garden East, Mayflower Park, Kebun Baru Bird Corner, and Bishan-Ang Mo Kio Park, among others.
Public Transports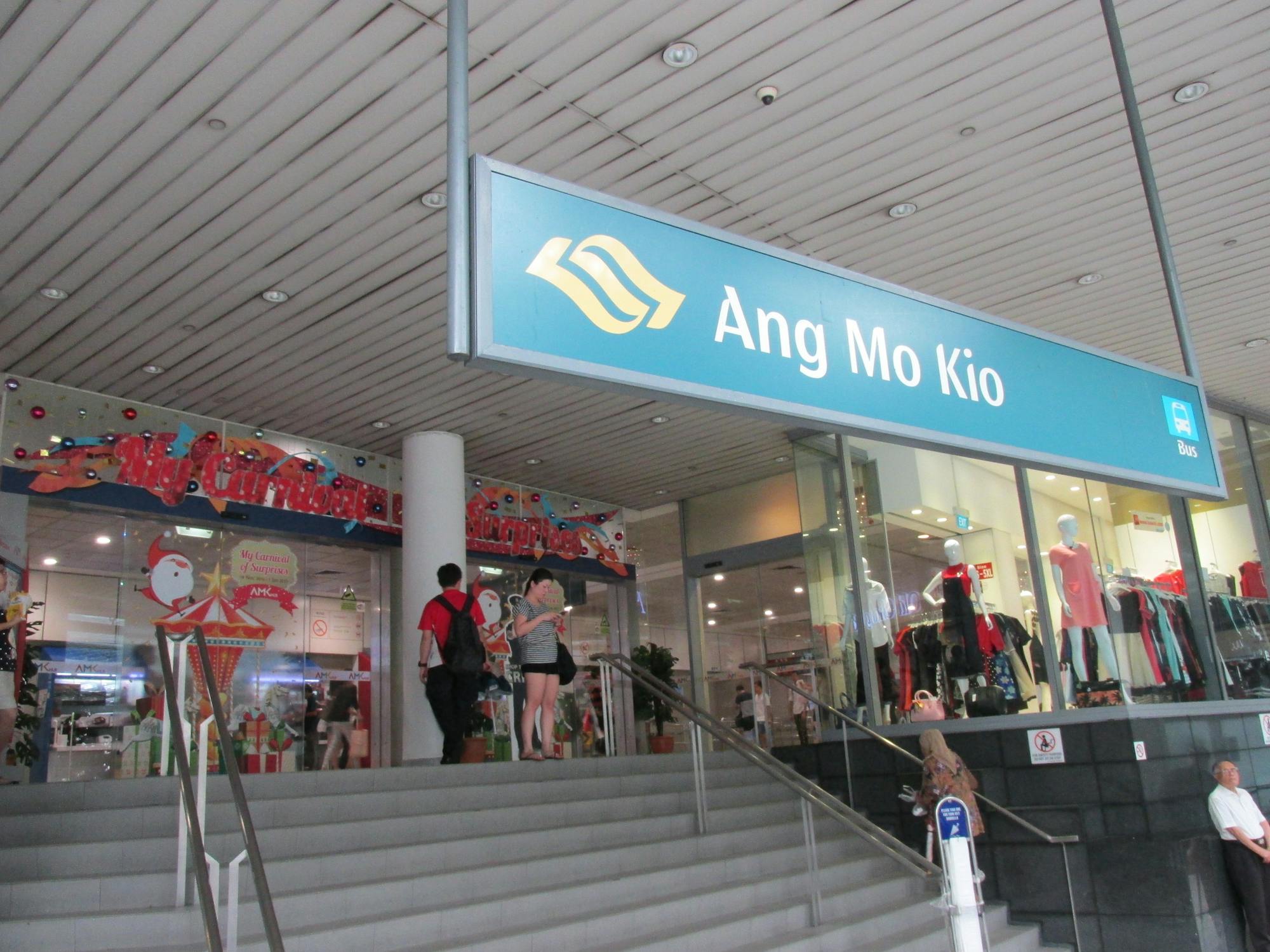 Talking about accessibility, Grandeur 8 Ang Mo Kio is favourably located within the proximity of major roads and public transport; meaning that you will not find any difficulties to get to any other part of the Heartland even if you do not have your own vehicle. There is a number of public transportation close to the development that residents can make use of. The closest MRT stations are Yio Chu Kang MRT and Ang Mo Kio MRT. Meanwhile, the closest bus stops are located at Courts Ang Mo Kio, Nanyang Poly, Anderson JC, and before Al-Muttaqin Mosque.
Floor Plans
A1
0 sqft / 0 sqm
2 Bed - 2 Bath
A1bw
0 sqft / 0 sqm
2 Bed - 2 Bath
A2
0 sqft / 0 sqm
2 Bed - 2 Bath
A2bw
0 sqft / 0 sqm
2 Bed - 2 Bath
A3
0 sqft / 0 sqm
2 Bed - 2 Bath
A3bw
0 sqft / 0 sqm
2 Bed - 2 Bath
A4
0 sqft / 0 sqm
2 Bed - 2 Bath
A5
0 sqft / 0 sqm
2 Bed - 2 Bath
A6
0 sqft / 0 sqm
2 Bed - 2 Bath
A7
0 sqft / 0 sqm
2 Bed - 2 Bath
A7bw
0 sqft / 0 sqm
2 Bed - 2 Bath
A8
0 sqft / 0 sqm
2 Bed - 2 Bath
B1
0 sqft / 0 sqm
3 Bed - 3 Bath
B10
0 sqft / 0 sqm
3 Bed - 3 Bath
B11
0 sqft / 0 sqm
3 Bed - 3 Bath
B12
0 sqft / 0 sqm
3 Bed - 3 Bath
B13
0 sqft / 0 sqm
3 Bed - 3 Bath
B14
0 sqft / 0 sqm
3 Bed - 3 Bath
B14bw
0 sqft / 0 sqm
3 Bed - 3 Bath
B15
0 sqft / 0 sqm
3 Bed - 3 Bath
B1bw
0 sqft / 0 sqm
3 Bed - 3 Bath
B1p1
0 sqft / 0 sqm
3 Bed - 3 Bath
B1p2
0 sqft / 0 sqm
3 Bed - 3 Bath
B1p3
0 sqft / 0 sqm
3 Bed - 3 Bath
B2
0 sqft / 0 sqm
3 Bed - 3 Bath
B2bw
0 sqft / 0 sqm
3 Bed - 3 Bath
B3
0 sqft / 0 sqm
3 Bed - 3 Bath
B3bw
0 sqft / 0 sqm
3 Bed - 3 Bath
B4
0 sqft / 0 sqm
3 Bed - 3 Bath
B4bw
0 sqft / 0 sqm
3 Bed - 3 Bath
B5
0 sqft / 0 sqm
3 Bed - 3 Bath
B5bw
0 sqft / 0 sqm
3 Bed - 3 Bath
B6p
0 sqft / 0 sqm
3 Bed - 3 Bath
B7
0 sqft / 0 sqm
3 Bed - 3 Bath
B7p
0 sqft / 0 sqm
3 Bed - 3 Bath
B8
0 sqft / 0 sqm
3 Bed - 3 Bath
B9
0 sqft / 0 sqm
3 Bed - 3 Bath
C1
0 sqft / 0 sqm
4 Bed - 3 Bath
C1p
0 sqft / 0 sqm
4 Bed - 3 Bath
C2p
0 sqft / 0 sqm
4 Bed - 3 Bath
C3
0 sqft / 0 sqm
4 Bed - 3 Bath
C4
0 sqft / 0 sqm
4 Bed - 3 Bath
C5
0 sqft / 0 sqm
4 Bed - 3 Bath
D1
0 sqft / 0 sqm
4 Bed - 4 Bath
D2
0 sqft / 0 sqm
4 Bed - 4 Bath
D3
0 sqft / 0 sqm
4 Bed - 4 Bath
D4
0 sqft / 0 sqm
4 Bed - 4 Bath