Who's it suitable for?
Orchard View is a luxury development, perfect for those who love to have:
Private condominium near Orchard Road
Spacious living area with absolute privacy
Proximity to ION Orchard and many other shopping malls 
Orchard View offers residents the best of privacy, the rare privilege of occupying an entire floor just for you and your family. Standing 36 storeys tall within the tree-lined enclave of Angullia Park, each of the 30 units offers breathtaking panoramic views of the bustling Orchard Road. 
The units are desirable for those that enjoy a spacious living and dining area, a sleek, open-concept kitchen, and a long balcony to enjoy the panoramic city skyline. Orchard View has many facilities, such as a sky terrace, a 50-meter swimming pool, and a gymnasium.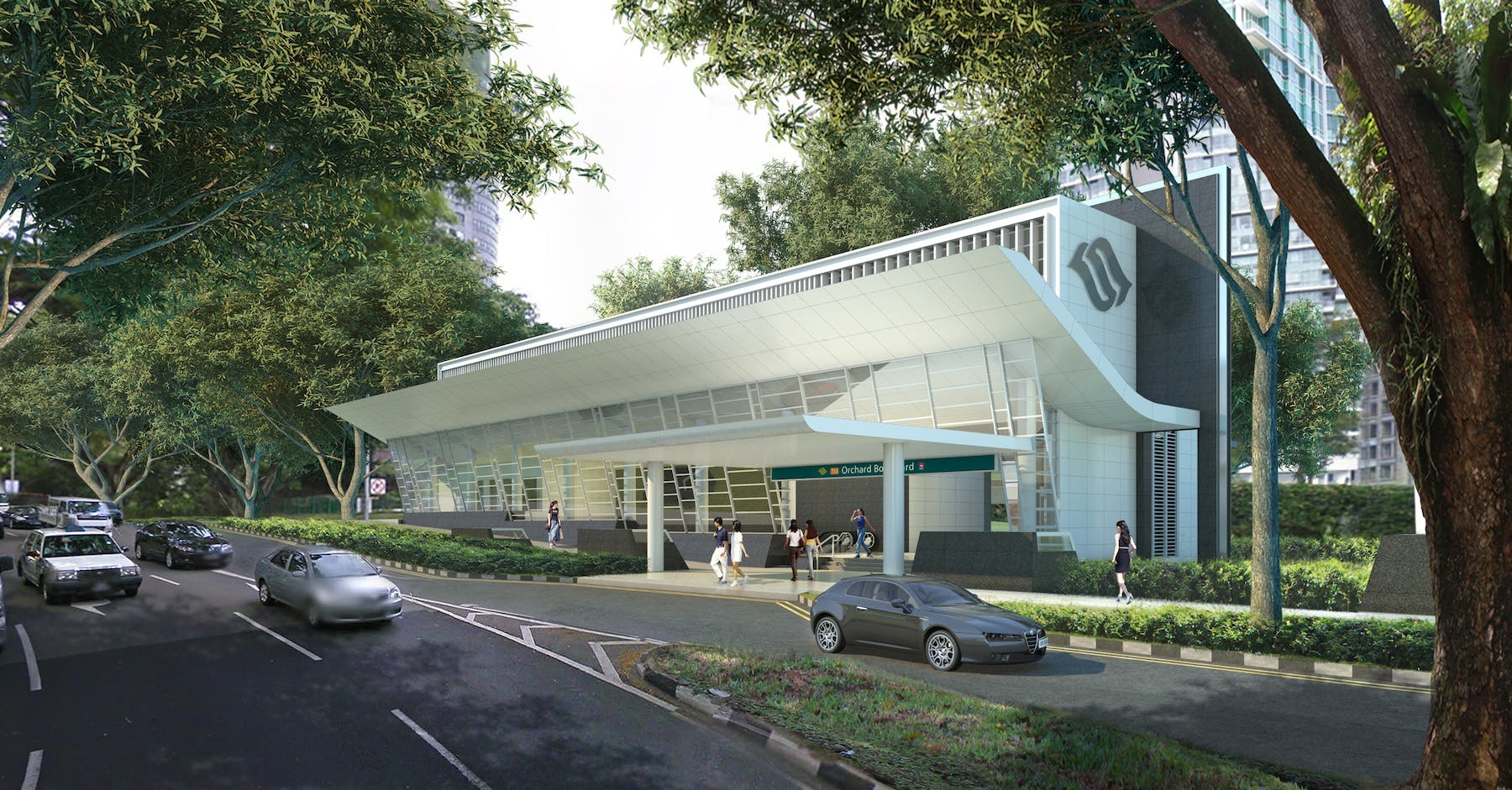 Accessibility
Situated at the heart of the city, public transportation is easily accessible from Orchard View condominium. The property is located between Orchard MRT and Orchard Boulevard MRT stations – both are within short walking distance. Residents can easily commute around the island, regularly avoiding heavy peak-hour traffic.
Besides the MRT lines, several bus services are available just a short walk away from Orchard View  (i.e. in front of Regent Singapore and Lucky Plaza). As for vehicle owners, driving from Orchard View to the Central Business District takes only 5-10 minutes via the Central Expressway and Clemenceau Avenue. 
Nearby Amenities
Strategically located just steps away from Orchard Road, residents can enjoy numerous retail outlets, eateries, watering holes, or other amenities in nearby townships within minutes. A long list of reputable schools, no less, will conveniently cater to your children's education.
Shopping Malls Near Orchard View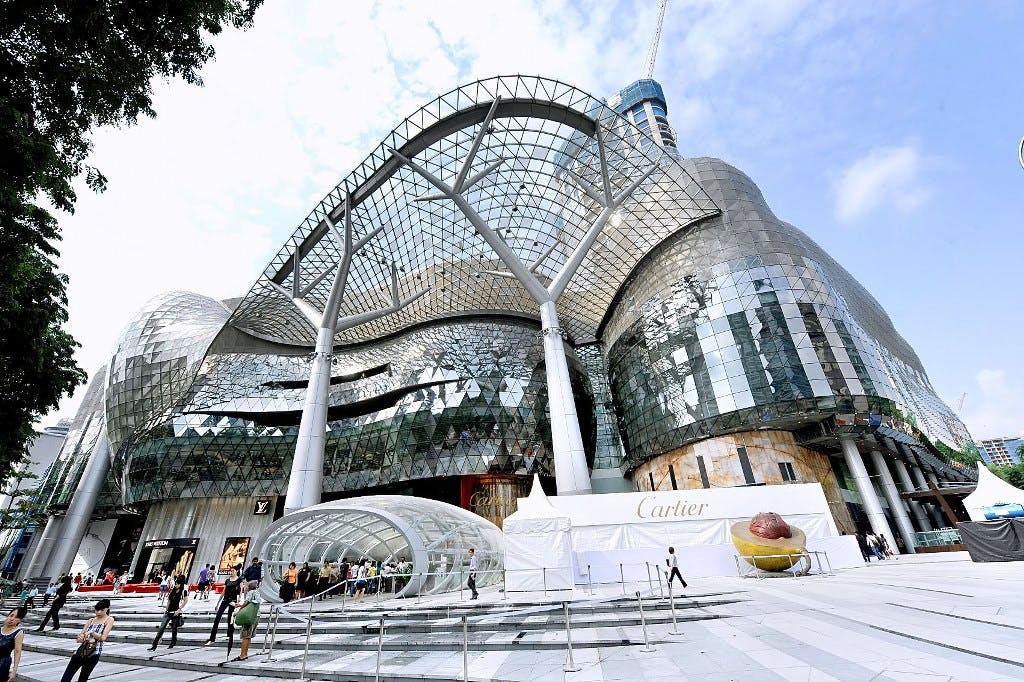 Residents can walk down any of the immense number of malls lining Orchard Road, such as Forum The Shopping Mall, ION Orchard, and Paragon Shopping Centre. Carting shopping bags will no longer be an errand when home is just a few minutes away. 
The Paragon, for example, is known for its variety in terms of price range without compromising the quality of the products and services. Whether it is well-heeled customers looking to make extravagant purchases at designer boutiques or high-street fashionistas seeking the best deals in the most sought-after brands, Paragon has something for everyone.
The first floor of the shopping centre is filled with high-end designer labels, including Balenciaga, Burberry, Emporio Armani, Givenchy, Gucci, Jimmy Choo, Loewe, and Miu Miu. As shoppers go to the second and third floors, they will find various mid-range brands such as Marks & Spencers, Esprit, Coach and Calvin Klein, and other home-grown brands. Check out the mall's website for the latest update on the stores. 
Here is a list of shopping malls near Orchard View:
ION Orchard (400m)
Far East Shopping Mall (400m)
Forum The Shopping Mall (600m)
Wisma Atria (700m)
Tanglin Place (750m)
Tanglin Shopping Centre (900m)
Far East Plaza (900m)
Tanglin Mall (1km)
Paragon Shopping Centre (1.1km)
Great World Shopping Mall (1.2km)
Lucky Plaza (1.3km)
313@somerset (1.4km)
Orchard Central (1.4km)
The Centrepoint (1.6km)
Concorde Shopping Mall (1.7km)
Plaza Singapura (2km)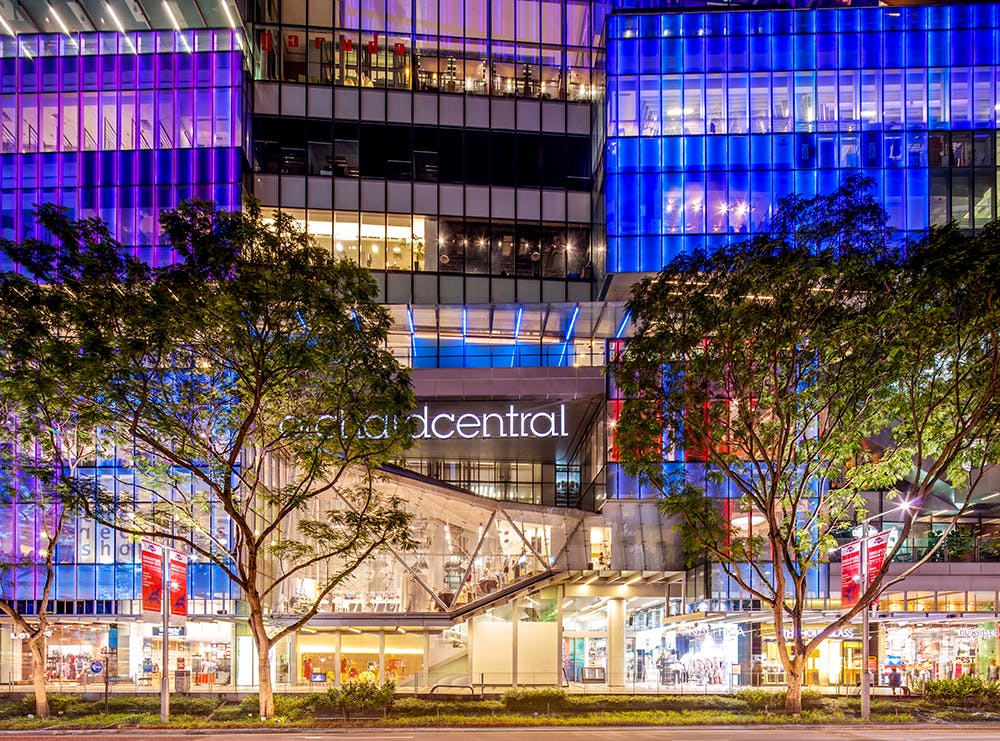 Dining near Orchard View
Wondering what to eat on Orchard Road? Try Real Food at Orchard Central. You will get wholesome vegetarian dishes prepared without processed ingredients, artificial preservatives, or trans-fat. 
Delicately cooked vegetarian dishes can also be found at Joie Restaurant by Dozo, a fancy restaurant specialising in French-Japanese food. Another restaurant near Orchard View to try for delicious food is Grain Alley. This restaurant offers an all-day brunch menu with Mediterranean fusions such as Bratwurst Brunch Platter, Smoked Salmon Croissant, Chorizo Shakshuka, and Vegan Avocado Toast. 
If you are looking for a relaxed chic cafe to hang out with your friends and families while also spoiled with sweets, Orchard Road has plenty of them. Leckerbaer, for example. Hailing from Copenhagen, Leckerbaer offers a fantastic selection of Danish butter cookies.
Dessert lovers would also be familiar with Tarte by Cheryl Koh. A cosy dining area where you can quietly enjoy the famous artisanal tarts with coffee or tea. It has seasonal offerings for a surprise each time you visit!
As for coffee enthusiasts, there is this place you cannot miss. Bacha Coffee, located at ION Orchard, boasts more than 200 single-origin coffees, flavoured coffees, fine blended coffees and even naturally decaffeinated coffees. You can also choose to pick out several bags of coffee beans at the retail area to take home.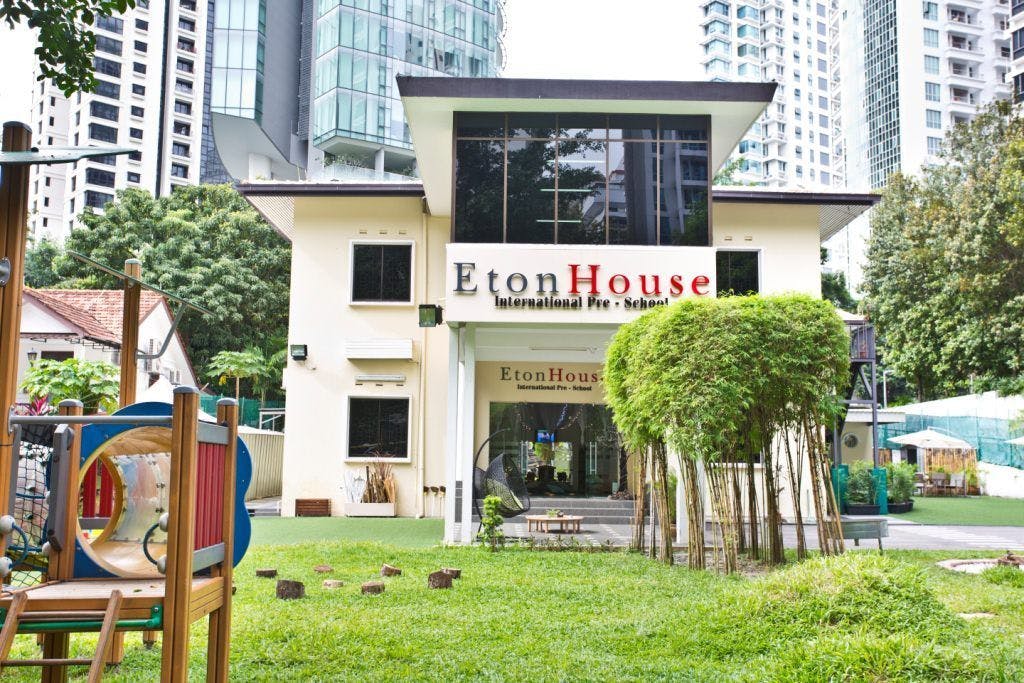 Schools Near Orchard View
You can find all sorts of educational facilities near Orchard View. From preschools such as EtonHouse Preschool to international schools like Dynamics International School, everything is within a 3-kilometre radius of the condominium complex. Singapore Management University, recognised for its world-class research and distinguished teaching, is also close to Orchard View.
Here is a list of educational institutions near Orchard View:
Little Raindrops (200m)
Kindernomics School (650m)
Dynamics International School (700m)
EtonHouse International School Orchard (900m)
Finnish Supplementary School (1.3km)
MindChamps Preschool @ Paragon (1.3km)
Brainy Child Montessori (1.8km)
River Valley Primary School (1.9km)
Alexandra Primary School (1.9km)
Bilingvi Russian School (2.1km)
Primus Schoolhouse River Valley (2.2km)
Anglo-Chinese School Junior (2.2km)
APSN Tanglin School (2.4km)
Singapore Management University (3km)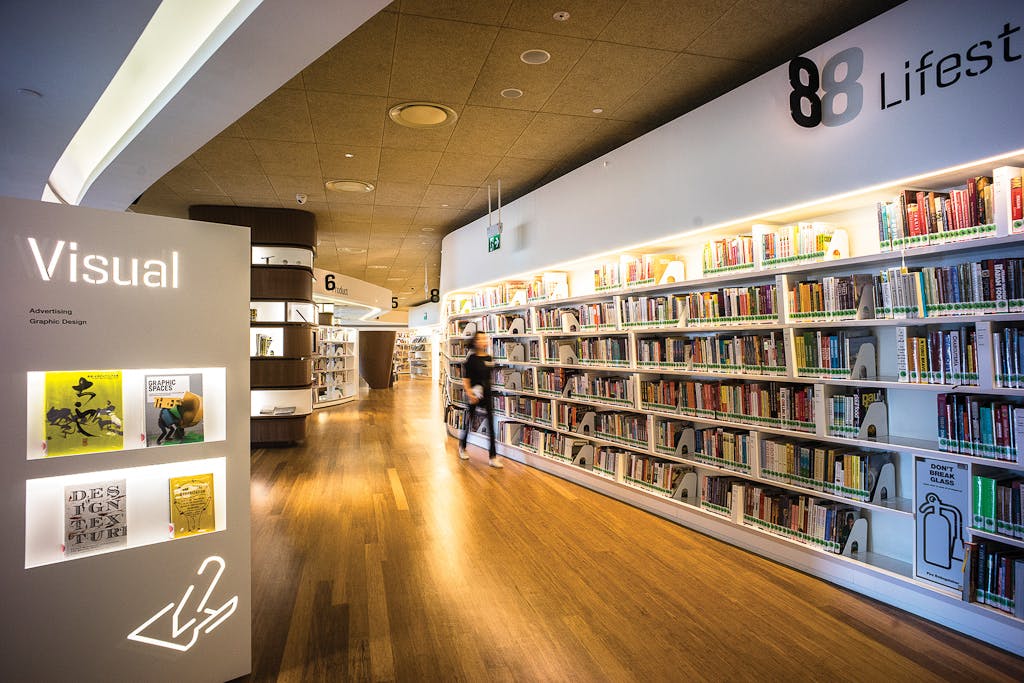 Libraries Near Orchard View
Library@orchard is located a short drive away from Orchard View. It is a design-focused public library where people can have an ideal learning space to pursue their interests in design. Divided into The Studio and The Loft, library@orchard features a collection of about 100,000 titles, designated display areas, and three programme zones.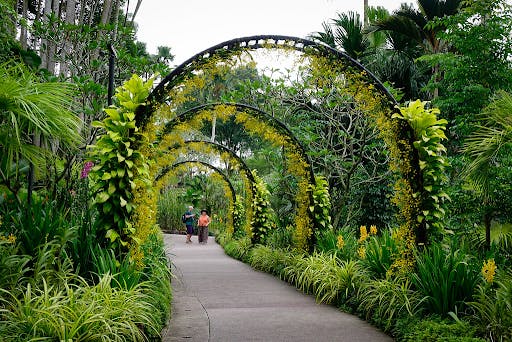 Parks Near Orchard View
One of the unique things about staying in Orchard View is that it is close to both Botanic Gardens and Fort Canning Park. Head to Botanic Gardens to see the splendour of the National Orchid Garden. Other than the National Orchid Garden, Botanic Gardens has many other attractions.
Fort Canning Park, on the other hand, is famous for its historical significance and must-see ancient artefacts. It is a perfect place to go for history enthusiasts who love nature too. Fort Canning Park also features expansive lawns, which are famous as a venue for celebrations and gatherings, including concerts, festivals, weddings, parties, and many others.
Places of Worship Near Orchard View
Churches, mosques, and Buddhist and Hindu temples can be found near Orchard View. Zion Full Gospel Church is the nearest church to the development. Muslims can head to Masjid Al-Falah along Bideford Road, just a kilometre from Orchard View. 
Here is a list of religious buildings around Orchard View:
Zion Full Gospel Church (700m)
Bethany Church (1km)
Church of St Bernadette (1km)
Kay Poh Road Baptist Church (1.1km)
His Family Baptist Church (1.1km)
Masjid Al-Falah (1.2km)
Tong Sian Tng Temple (1.4km)
Sian Teck Tng Vegetarian Convent (1.7km)
Church of Praise(1.8km)
New Creation Church (1.8km)
Masjid Kampong Delta (1.8km)
The Singapore Buddhist Lodge (1.9km)
Masjid Istiqamah (1.9km)
Nanyang Sacred Union Temple (2km)
Sri Thendayuthapani Temple (2km)
Hospitals Near Orchard View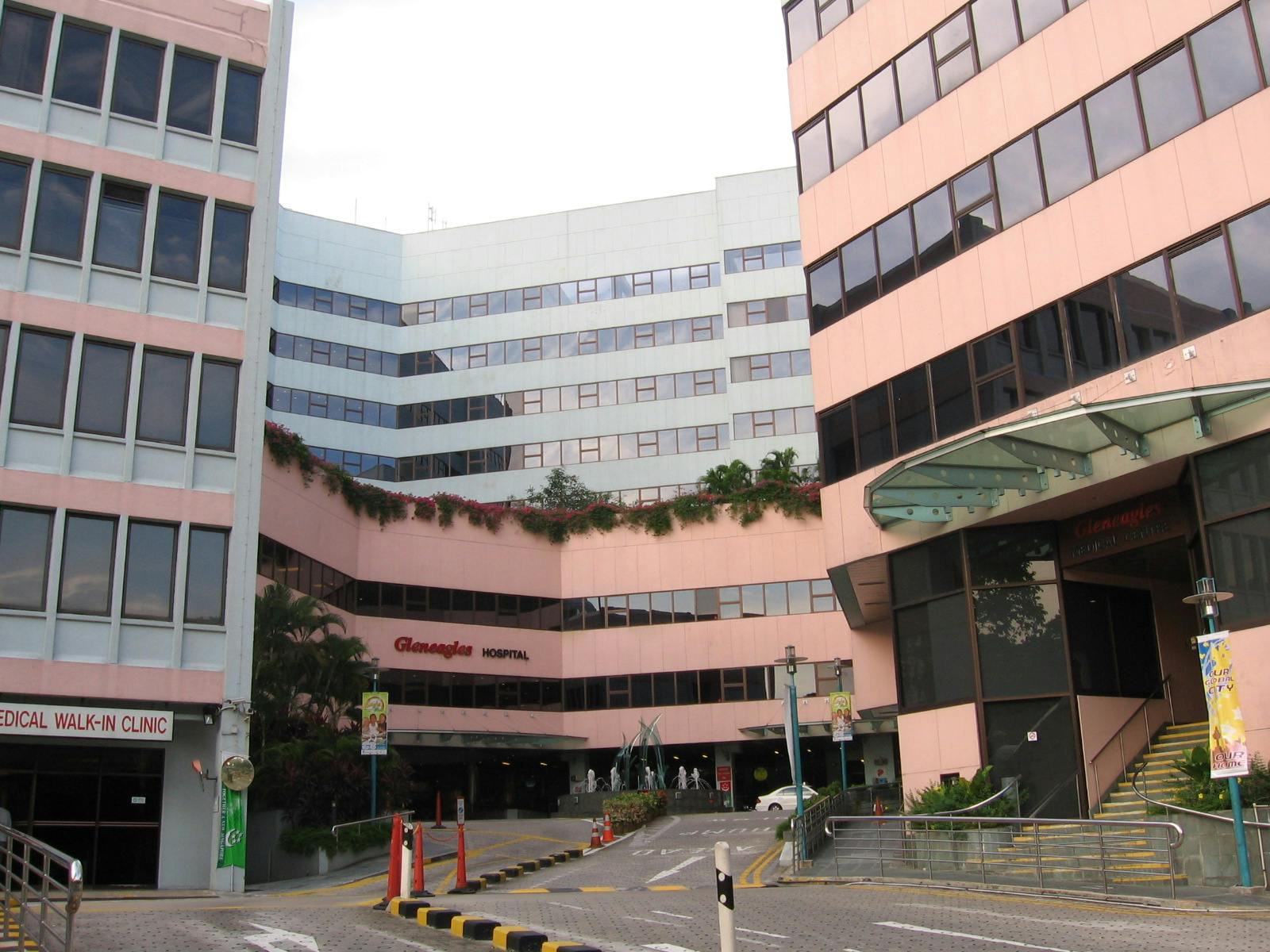 Mount Elizabeth Hospital and Gleneagles Hospital are both located 1.5 kilometres away from Orchard View. A 5-minute drive is all it takes to get any medical needs catered. Since these full-facility hospitals are open 24 hours a day, you would not have to worry about medical emergencies occurring at any time. 
However, suppose you prefer healthcare in smaller facilities - several options are nearby. The Myopia Clinic (700m) and The Ming (800m) are among the nearest medical clinics to Orchard View.