Who's it suitable for?
TwentyOne Angullia Park is a perfect option for those who love to have:
Freehold condominium near Orchard Road
Low-density residential development
Proximity to ION Orchard and many other shopping malls 
Easy access to Orchard MRT Station
Many reputable schools in the area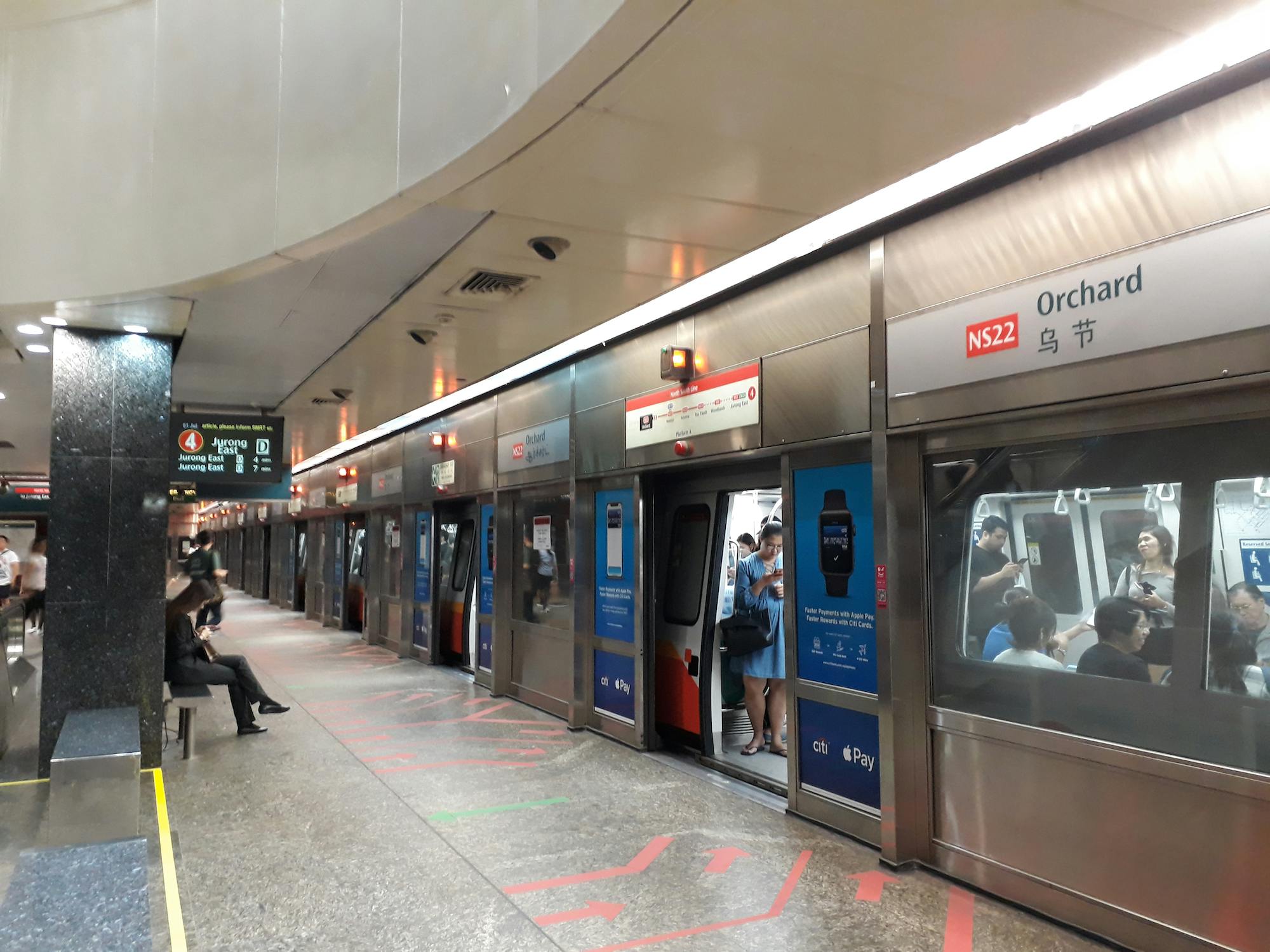 Accessibility
TwentyOne Angullia Park is about 400 metres from Orchard MRT Station, where you can access the North-South Line (NSL) and the Thomson-East Coast Line (TEL). Several interchange stations nearby, such as Dhoby Ghaut, provide residents with seamless connectivity around Singapore.
Besides the MRT lines, several bus services are available around the condominium complex. The nearest bus stop is opposite the Four Seasons Hotel along Orchard Boulevard, approximately 150 metres away. As for vehicle owners, driving from TwentyOne Angullia Park to the Central Business District takes only 5-10 minutes via the Central Expressway and Clemenceau Avenue. 
Nearby Amenities
Located close to the Orchard Road Shopping District, 21 Angullia Park is the epitome of luxurious urban living. Residents here will be able to enjoy all that the city has to offer. Plenty of amenities are readily available at the doorstep of TwentyOne Angullia Park – retail outlets, supermarkets, restaurants and eateries, banks, cinemas, and other entertainment outlets.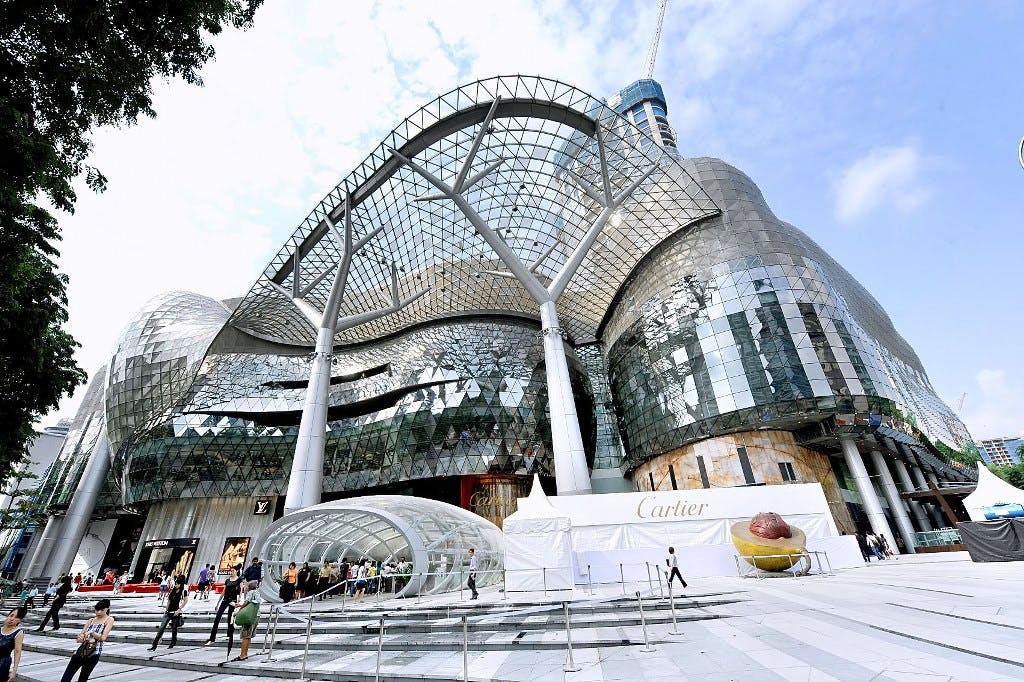 Shopping Malls Near TwentyOne Angullia Park
Residents can walk down any of the immense numbers of malls lining Orchard Road, such as ION Orchard, which is only 350 metres away from TwentyOne Angullia Park. Being one of  Singapore's premier malls, ION spreads over eight levels with more than 300 retail, F&B, and entertainment stores – including six luxury brands duplex units. Carting shopping bags will no longer be an errand when your home is just a few minutes away.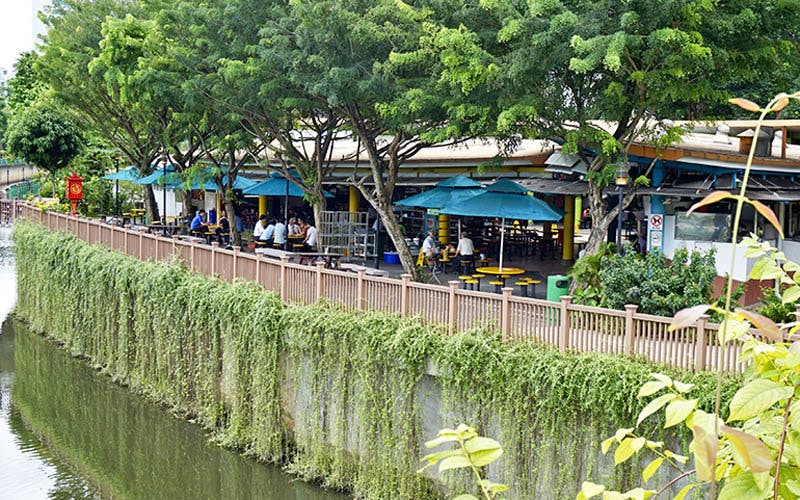 Dining Near TwentyOne Angullia Park
There are lots of options when it comes to food around Orchard Road. Get your vegetarian meals at Real Food Orchard Central and Joie Restaurant by Dozo, or feast on Mediterranean fusion such as Bratwurst Brunch Platter and Smoked Salmon Croissant at Grain Alley restaurant. 
Being an epicentre of fancy shopping and dining, it may take a lot of work to settle for a meal in Orchard at an affordable price. Luckily, there are several hawker centres near TwentyOne Angullia Park – try Zion Riverside Hawker Centre (1.1km) or Lucky Food Centre (1.3km)!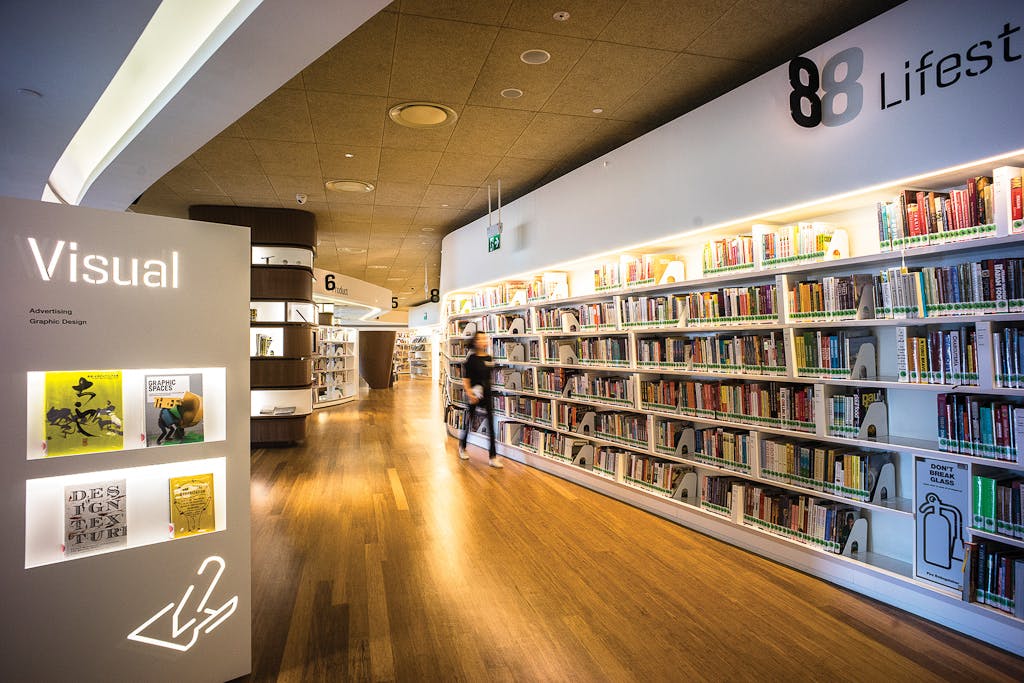 Libraries Near TwentyOne Angullia Park
Library@orchard is only 1.5 kilometres away from 21 Angullia Park. It is a design-focused public library where people can have an ideal learning space to pursue their interests in design. Divided into The Studio and The Loft, library@orchard features a collection of about 100,000 titles, designated display areas, and three programme zones.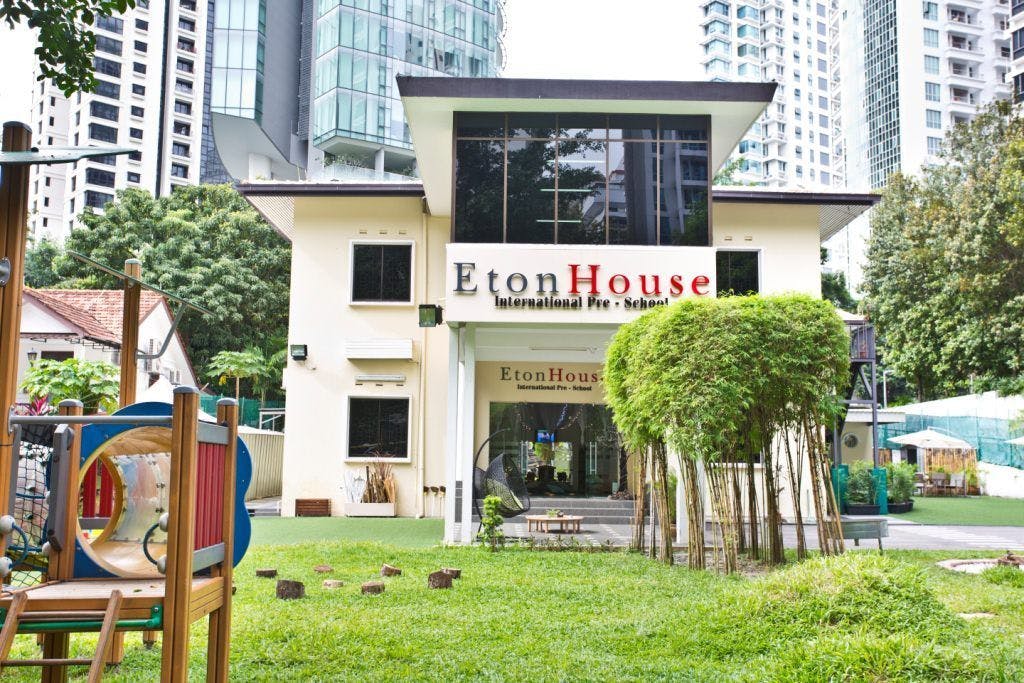 Schools Near TwentyOne Angullia Park
Good news for parents wishing to find an international school for their children – the neighbourhood has plenty of options! EtonHouse Orchard offers a primary to secondary and high school programme for students aged 5 to 18. Numerous local schools, such as River Valley Primary School and Alexandra Primary School, are also available.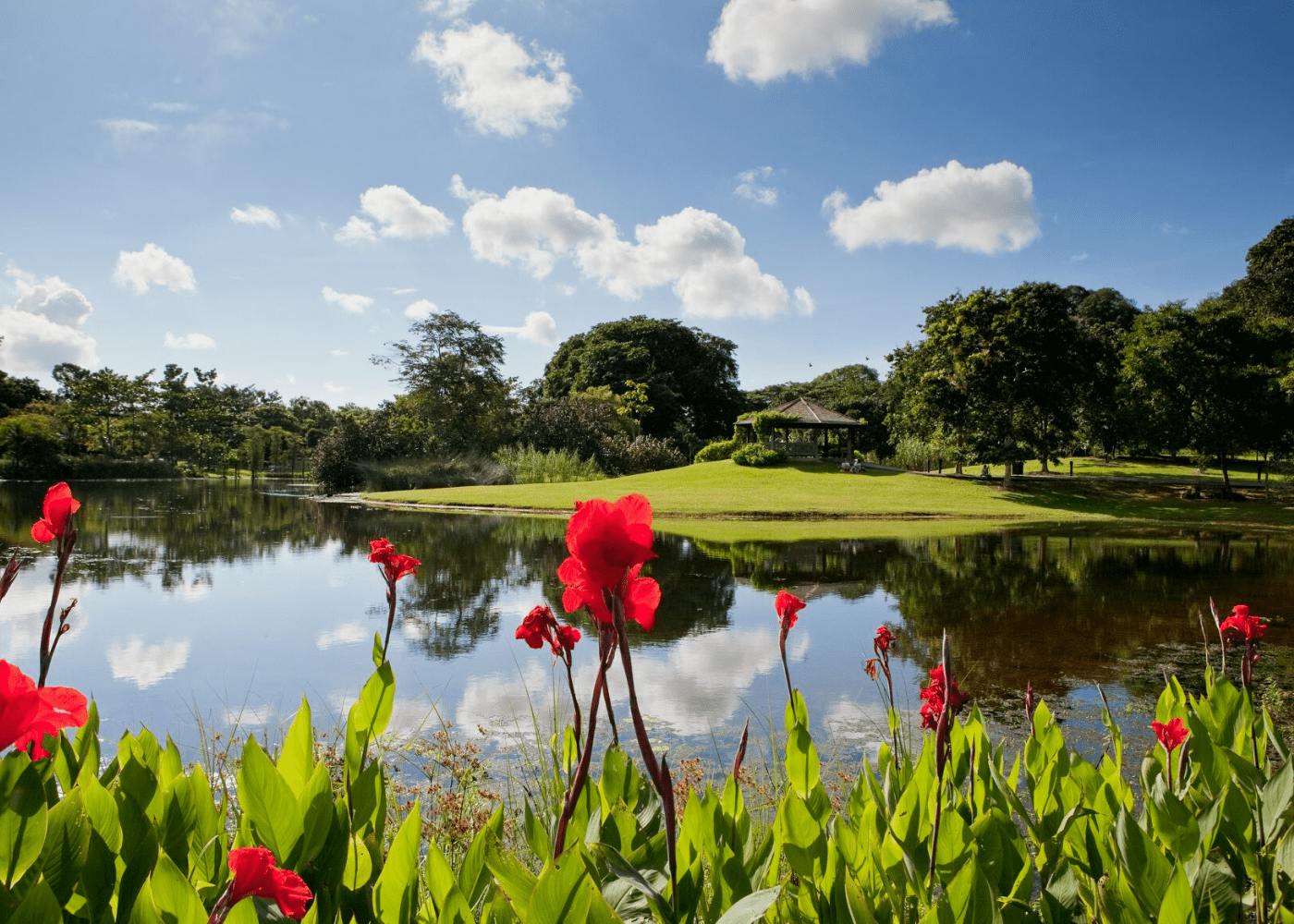 Parks Near TwentyOne Angullia Park
Nature lovers would surely appreciate the central location of TwentyOne Angullia Park. It is situated near the Botanic Gardens and Fort Canning Park, two of the popular nature destinations in Singapore. 
Head to Botanic Gardens to see the splendour of the National Orchid Garden and many other attractions worth visiting. On the other hand, Fort Canning Park is famous for its historical significance and must-see ancient artefacts. It is a perfect place to go for history enthusiasts.
Places of Worship Near TwentyOne Angullia Park
Muslims can head to Masjid Al-Falah along Bideford Road, just a kilometre from TwentyOne Angullia Park. Zion Full Gospel Church and Bethany Church are among the nearest churches, while Tong Sian Tng Temple and Sian Teck Tng Vegetarian Convent are the nearest temples to the development.
Here is a list of religious buildings around 21 Angullia Park:
Zion Full Gospel Church (600m)
Bethany Church (1km)
Church of St Bernadette (1km)
Kay Poh Road Baptist Church (1.1km)
His Family Baptist Church (1.1km)
Masjid Al-Falah (1.2km)
Tong Sian Tng Temple (1.4km)
Sian Teck Tng Vegetarian Convent (1.7km)
Church of Praise(1.8km)
New Creation Church (1.8km)
Masjid Kampong Delta (1.8km)
The Singapore Buddhist Lodge (1.9km)
Masjid Istiqamah (1.9km)
Nanyang Sacred Union Temple (2km)
Sri Thendayuthapani Temple (2km)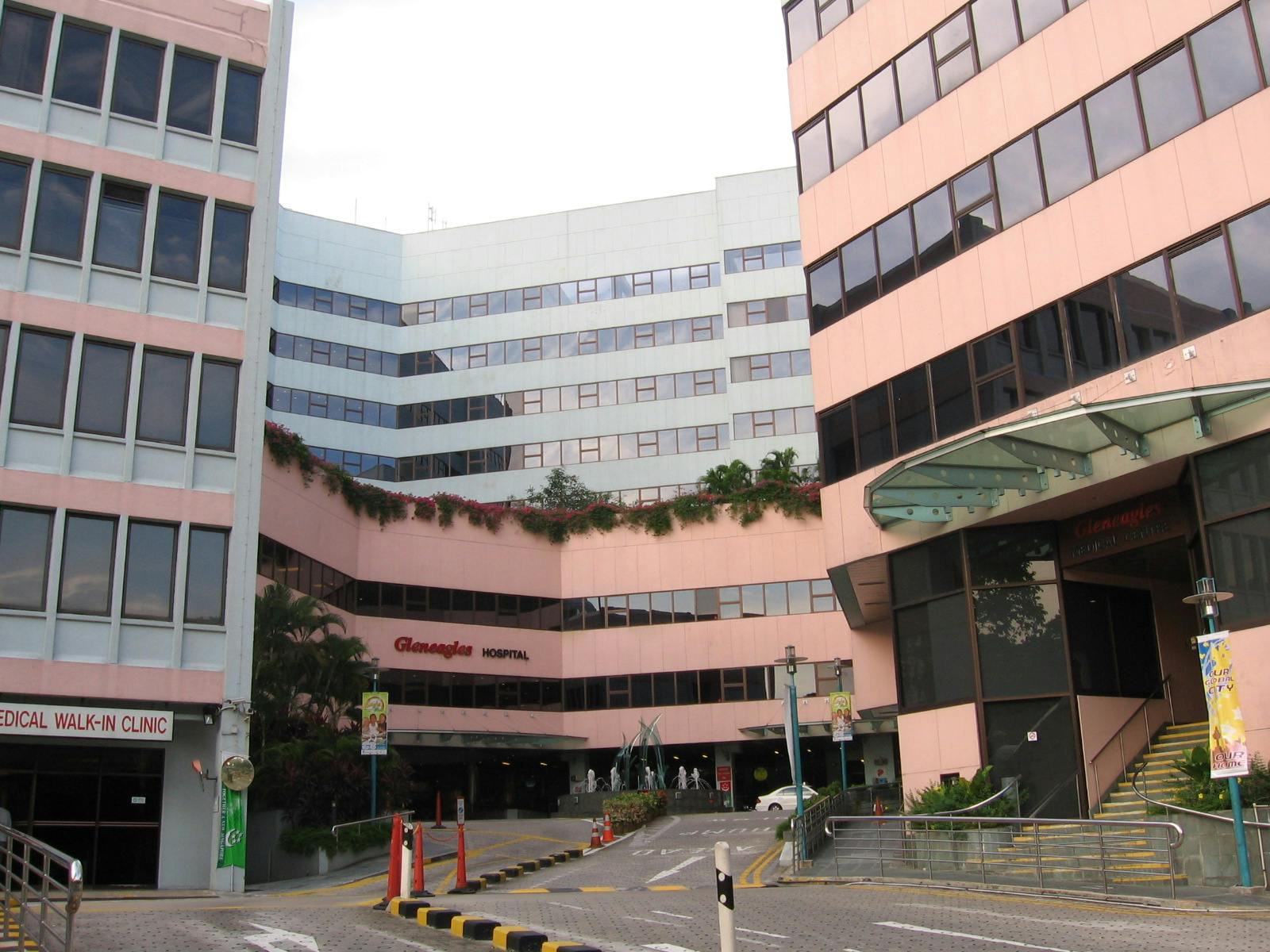 Hospitals Near TwentyOne Angullia Park
Mount Elizabeth Hospital and Gleneagles Hospital are both located 1.5 kilometres away from TwentyOne Angullia Park. A 5-minute drive is all it takes to get any medical needs catered. Since these full-facility hospitals are open 24 hours a day, you would not have to worry about medical emergencies occurring at any time. 
Suppose you prefer healthcare in smaller facilities. There are several options nearby. GPK Clinic (850m) and The Myopia Clinic (900m) are among the nearest medical clinics to TwentyOne Angullia Park.