Parc Centros
District 19 - 80 Punggol Central - Condo View on map
Completed in 2016, Parc Centros is a 99-year Leasehold Condominium located at 0, Punggol Central, 820000 in District 19. It comprises of 618 units across 16 floors. 

Units at Parc Centros are unconstrained and enjoy sufficient natural lighting, thus creating a warm and cozy ambience. Residents can enjoy the luscious greeneries as well as the serene environment at Parc Centros. Parc Centros is located near Punggol MRT Station, Damai LRT Station, and Cove LRT Station. For vehicle owners, it takes 23 minutes and 27 minutes respectively to reach Orchard Road and the Central Business District via the Central Expressway. Changi Airport is a short 18 minutes' drive away. 

Indulge in the wide array of fantastic facilities available at Parc Centros. Swim a few laps in the 50M Infinity Lap Pool, or work out in the Gym. Over the weekend, spend some time with your little ones at the Water Playground and Adventure Playground. You can also gather at the Outdoor Deck, Family Lounge, Outdoor Cooking Pavilion, Tree Family Pavilion and Bamboo Pavilion. Need to unwind from a long day at work? Head down to the SPA Pods and SPA Pool, or just embrace the serenity at Mini Putting Green and Firefly Stream. Other facilities at Parc Centros include Aqua Pool, Water Playground, Sun Deck, Floating Deck, Family Pool Deck, Function Room, Island Dining, Swim Out Bar, Lazy Pool,  Lazy Pool Deck, BBQ Area, Tennis Court, Sensory Forest Trail, Cocktail Bar,  Fitness Area and Jogging Trail.

Situated in the heart of Punggol new town, it is extremely convenient to head down to nearby shopping malls such as Waterway Point, Punggol Plaza, Rivervale Mall, Compass One and Rivervale Plaza. Catch the latest blockbuster movie at Shaw Theatres, which is situated at Waterway Point. In need of a grocery fix? The nearest supermarkets are Sheng Siong Supermarket at Punggol Central and Fairprice Finest at Waterway Point. 

You'll never run out of things to do at Parc Centros. Get close to nature at Punggol Promenade, Punggol Waterway Park, Punggol Point and Sengkang Riverside Park. You can even explore Coney Island, which used to only be accessible by boat. However, with the introduction of two bridges connecting the island to Singapore, visitors can now witness this serene island. Other recreational facilities are Marina Country Club, Sengkang Community Hub, Sengkang Sports and Recreational Centre.

Several educational institutions such as Punggol View Primary School, Edgefield Secondary School, Edgefield Primary School, Punggol Secondary School, Punggol Green Primary School, Oasis Primary School, Compassvale Secondary School, Greendale Primary School, Compassvale Primary School, Rivervale Primary School, Horizon Primary School, Greendale Secondary School and Mee Toh School.
Read More 
Overview
| | |
| --- | --- |
| Completed At: | 2016 (4 years) |
| Tenure: | 99 years |
| Project Size: | Medium (618 units) |
Nearest Schools
Punggol View Primary School
4 min (236 m)
Edgefield Secondary School
5 min (337 m)
Edgefield Primary School
12 min
Photo Gallery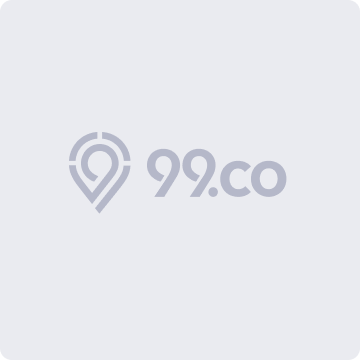 Active Listings
As of May 29, 2020, there are a total of 85 active listings for rent and sale at Parc Centros.
Explore the neighbourhood
Taxi
Public Transport
Driving
Add locations you travel to frequently to calculate travel time
Floor Plans
A1
474 sqft / 44 sqm
1 Bed - 1 Bath
A1P
581 sqft / 53 sqm
1 Bed - 1 Bath
A2
463 sqft / 43 sqm
1 Bed - 1 Bath
A2P
570 sqft / 52 sqm
1 Bed - 1 Bath
B1a
764 sqft / 70 sqm
2 Bed - 2 Bath
B1aP
1,033 sqft / 95 sqm
2 Bed - 2 Bath
B1b
764 sqft / 70 sqm
2 Bed - 2 Bath
B1bP
1,033 sqft / 95 sqm
2 Bed - 2 Bath
B2
764 sqft / 70 sqm
2 Bed - 2 Bath
B2P1
1,033 sqft / 95 sqm
2 Bed - 2 Bath
B2P2
1,033 sqft / 95 sqm
2 Bed - 2 Bath
B3a
764 sqft / 70 sqm
2 Bed - 2 Bath
B3aP1
1,023 sqft / 95 sqm
2 Bed - 2 Bath
B3aP2
1,023 sqft / 95 sqm
2 Bed - 2 Bath
B3b
764 sqft / 70 sqm
2 Bed - 2 Bath
B3bP
1,023 sqft / 95 sqm
2 Bed - 2 Bath
C1
990 sqft / 91 sqm
3 Bed - 2 Bath
C1P1
1,324 sqft / 123 sqm
3 Bed - 2 Bath
C1P2
1,324 sqft / 123 sqm
3 Bed - 2 Bath
C1P3
1,324 sqft / 123 sqm
3 Bed - 2 Bath
C1P4
1,324 sqft / 123 sqm
3 Bed - 2 Bath
C1P5
1,324 sqft / 123 sqm
3 Bed - 2 Bath
C2
1,141 sqft / 106 sqm
3 Bed - 2 Bath
C2P1
1,507 sqft / 140 sqm
3 Bed - 2 Bath
C2P2
1,507 sqft / 140 sqm
3 Bed - 2 Bath
C2P3
1,496 sqft / 138 sqm
3 Bed - 2 Bath
C2P4
1,507 sqft / 140 sqm
3 Bed - 2 Bath
C2P5
1,496 sqft / 138 sqm
3 Bed - 2 Bath
C3
1,163 sqft / 108 sqm
3 Bed - 2 Bath
C3P1
1,507 sqft / 140 sqm
3 Bed - 2 Bath
C3P2
1,507 sqft / 140 sqm
3 Bed - 2 Bath
D1
1,313 sqft / 121 sqm
4 Bed - 3 Bath
D1P
1,744 sqft / 162 sqm
4 Bed - 3 Bath
D2
1,378 sqft / 128 sqm
4 Bed - 3 Bath
D2P
1,711 sqft / 158 sqm
4 Bed - 3 Bath
D3
1,345 sqft / 124 sqm
4 Bed - 3 Bath
D3P
1,744 sqft / 162 sqm
4 Bed - 3 Bath
E1
1,679 sqft / 155 sqm
5 Bed - 4 Bath
E1P
2,228 sqft / 206 sqm
5 Bed - 4 Bath
PH1a
1,292 sqft / 120 sqm
3 Bed - 3 Bath
PH1b
1,292 sqft / 120 sqm
3 Bed - 3 Bath
PH2
1,711 sqft / 158 sqm
3 Bed - 3 Bath
PH3
2,110 sqft / 196 sqm
4 Bed - 4 Bath
PH4
1,851 sqft / 171 sqm
4 Bed - 4 Bath
PH5
1,948 sqft / 180 sqm
4 Bed - 4 Bath
PH6
2,024 sqft / 188 sqm
4 Bed - 4 Bath
PH7
2,497 sqft / 231 sqm
5 Bed - 4 Bath
PH8
1,991 sqft / 184 sqm
5 Bed - 4 Bath
PH9
2,906 sqft / 269 sqm
6 Bed - 5 Bath