Who's it suitable for?
Admiralty Grove is a perfect HDB project if you are looking for:
Multigenerational family housing in Woodlands
Spacious unit layouts of 2-, 3-, 4- and 5-room flats
Easy access to Admiralty MRT Station (300m)
Lush landscaping and many amenities within the complex
Admiralty Grove is bounded by Woodlands Avenue 6 and Drive 62, where there are various landscaped spaces to relax after a busy day at work. Enjoy a myriad of fun activities amid the open spaces, such as working out at the fitness stations, playing with children at the playgrounds, or simply enjoying a game with your neighbours and friends on the hard court. You can also choose to mingle and chat with your family and friends at the precinct pavilions. 
Other Admiralty Groves' facilities include roof gardens and community gardens as well as two multi-storey car parks. Supermarkets, shops, and restaurants within the development offer daily conveniences within easy reach.
Accessibility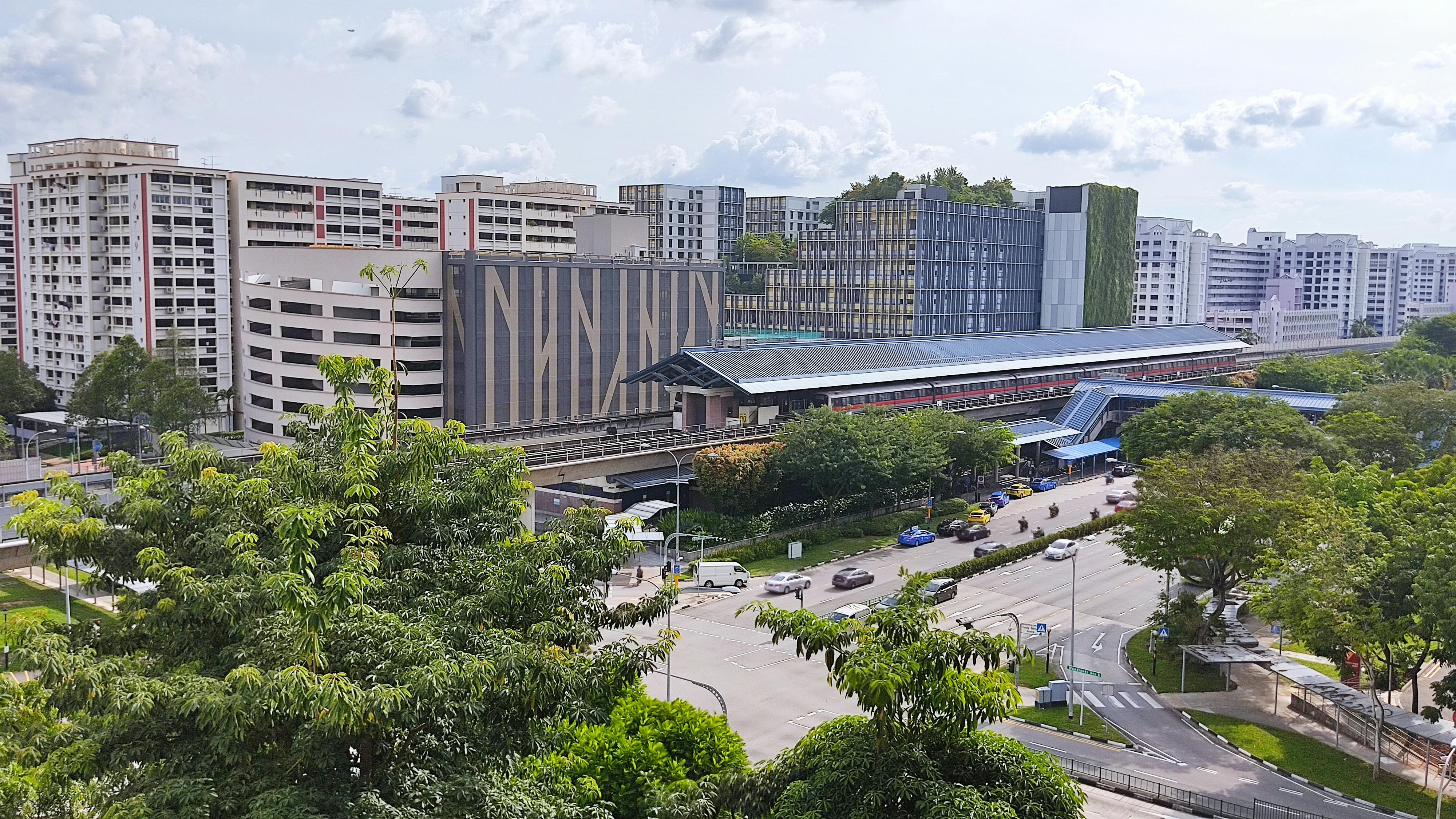 A short walk is all it takes to access the North-South Line (NSL) at Admiralty MRT Station. Located approximately 300 metres from the HDB complex, Admiralty MRT Station is only one stop away from Woodlands MRT Station. Woodlands is an interchange station connecting NSL and the Thomson-East Coast Line (TEL). 
Woodlands Interchange Station is complemented by an underground bus interchange and is also integrated with Causeway Point, Woodlands Civic Centre, Woodlands Regional Library, and other surrounding developments, including neighbouring HDBs such as Admiralty Flora and Admiralty Place.
Admiralty Grove is easily accessible and connected via major roads and expressways such as the Bukit Timah Expressway (BKE) and Seletar Expressway (SLE). Travelling to Orchard Road Shopping District takes about 25 minutes, and it takes about 28 minutes to go to Changi Airport using the Tampines Expressway (TPE).
Nearby Amenities
Other than a myriad of amenities such as the supermarket and eating houses located within Admiralty Grove, residents will enjoy a lot more options located around the development. Kampung Admiralty, for example, is only 400 metres away from Admiralty Grove. It is Singapore's first retirement community with medical services, childcare, eldercare centres, and a hawker centre.
Shopping Malls Near Admiralty Grove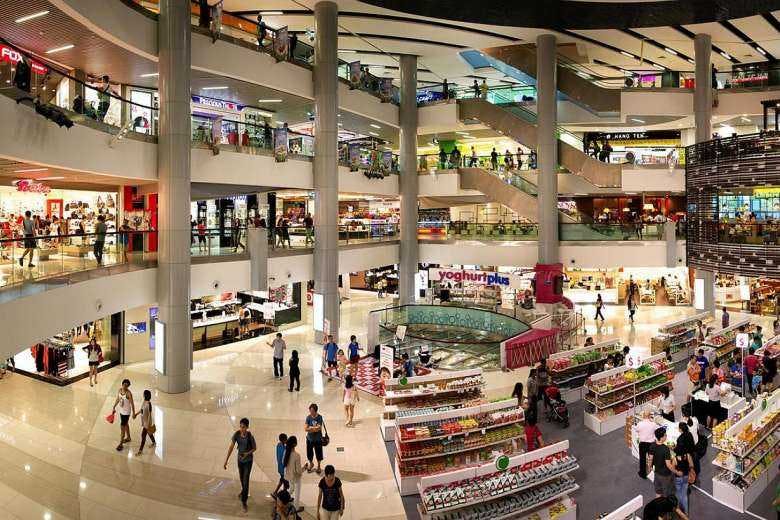 Causeway Point is easily accessible via public transport. Located next to Woodlands MRT Station, it is only one stop away from Admiralty Grove. If you prefer to drive, expect an 8-minute drive via Woodlands Ave 5. 
Causeway Point is one of the largest suburban shopping malls in Singapore. The mall offers more than 250 shops with anchor tenants such as Bagus, Cathay Cineplexes, Courts, Food Republic, Kiddy Palace, Metro, POPULAR Bookstore, Timezone, and Uniqlo. Do check the mall's website for more information and the latest update on the stores!
Here is a list of shopping malls near Admiralty Grove:
Woodlands Mart (1km)
888 Plaza (1.4km)
Vista Point (1.6km)
Causeway Point (2.6km)
Woods Square Mall (2.9km)
Marsiling Mall (3.3km)
The Woodgrove (3.4km)
Hawker Centres Near Admiralty Grove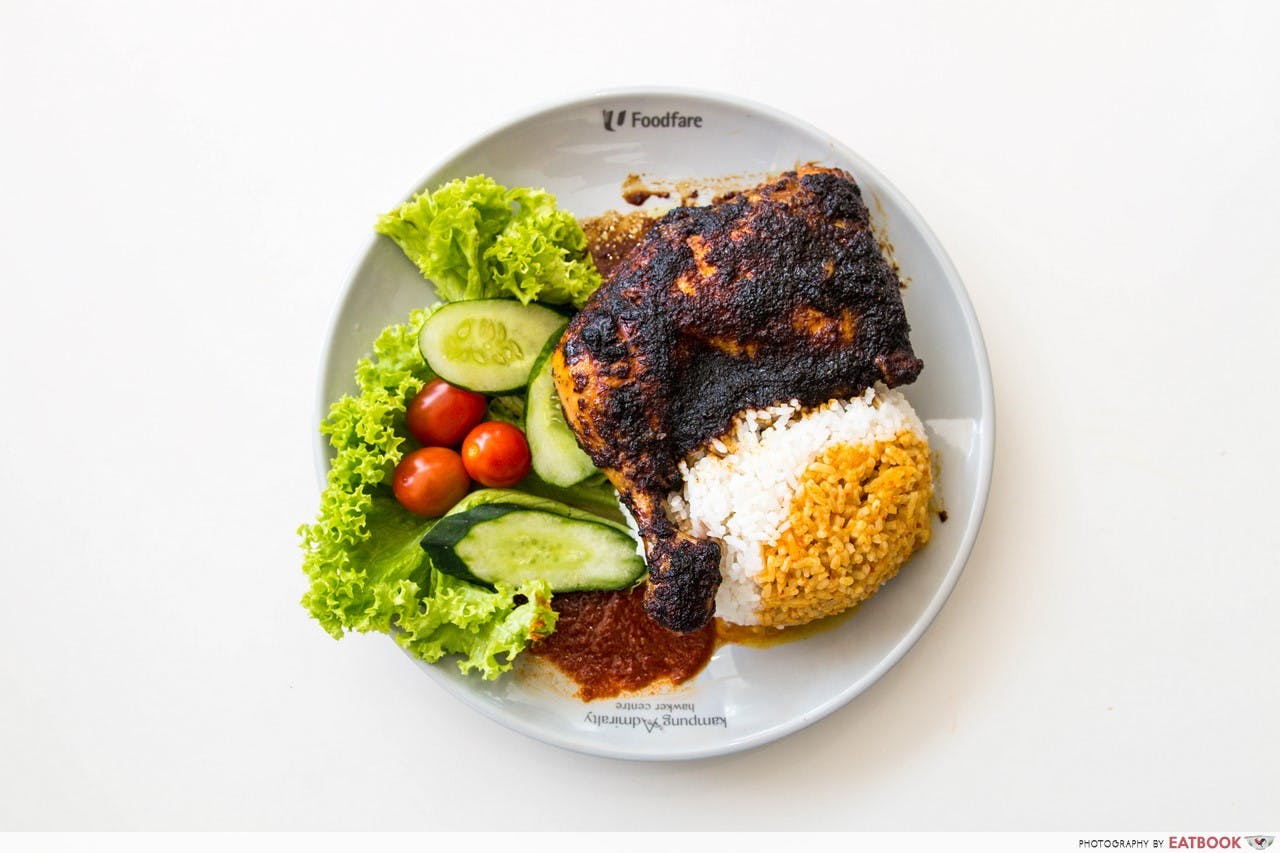 With Kampung Admiralty located just a short stroll away, running out of food options is a myth for residents of Admiralty Grove. You are only 400 metres away from 50 cooked food stalls with some favourites such as San Yi Xuan, Ayam Penyet, Ah Ma Mee Sua, and Souper Stew.
Alternatively, head to Marsiling Lane Food Centre, which is located a short drive away from Admiralty Grove. It is another famous hawker centre in Woodlands. The food centre specialises in prata, wanton mee, porridge, satay, BBQ stingrays, carrot cake, fish soup, and laksa. 
Here is a list of food centres near Admiralty Grove:
Kampung Admiralty Hawker Centre (400m)
Eden Food Mall (2.9km)
Marsiling Mall Hawker Centre (3.3km)
Marsiling Lane Food Centre (3.7km)
Chong Pang Market & Food Centre (3.8km)
Parks Near Admiralty Grove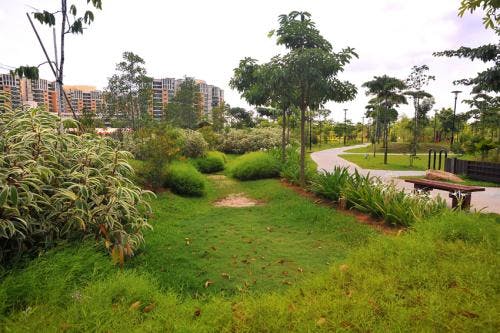 Similar to its neighbouring development Admiralty Flora, Admiralty Grove is also within close proximity to Greenwood Sanctuary. Other than the lush greenery, which is a perfect surrounding for you to unwind and relax, you can find a colourful playground too, which offers endless fun for the little ones. 
Alternatively, head to Woodlands Crescent Park, located 750 metres away from Admiralty Grove. Woodlands neighbourhood itself is no stranger to greenery, so residents can find numerous parks nearby. For example, there are at least four parks located within a kilometre radius of Admiralty Grove.
Here is a list of parks around the development:
Greenwood Sanctuary @ Admiralty (200m)
Woodlands Admiral Garden (750m)
Woodlands Crescent Park (750m)
Circle Green Park (900m)
Vista Park (1.2km)
Mandai Tekong Park (1.3km)
Admiralty Park (2.8km)
Woodlands Town Park East (3.4km)
Schools Near Admiralty Grove
Educational facilities are abundant, making Woodlands a suitable neighbourhood for families to settle in. The nearest school from Admiralty Grove is Greenwood Primary School, which is located just across the road. 
You can find six more schools within a kilometre of the HDB complex. These include Admiralty Primary School, Admiralty Secondary School, and Woodlands Ring Primary School. Here is a list of schools in Woodlands near Admiralty Grove:
Greenwood Primary School (50m)
Spectra Secondary School (400m)
Woodlands Ring Secondary School (450m)
Admiralty Primary School (800m)
Woodlands Ring Primary Schooll (850m)
Admiralty Secondary School (1km)
Riverside Primary School (1km)
Woodgrove Secondary School (1.3km)
Evergreen Primary School (1.4km)
Evergreen Secondary School (1.5km)
Woodlands Primary School (1.5km)
Libraries Near Admiralty Grove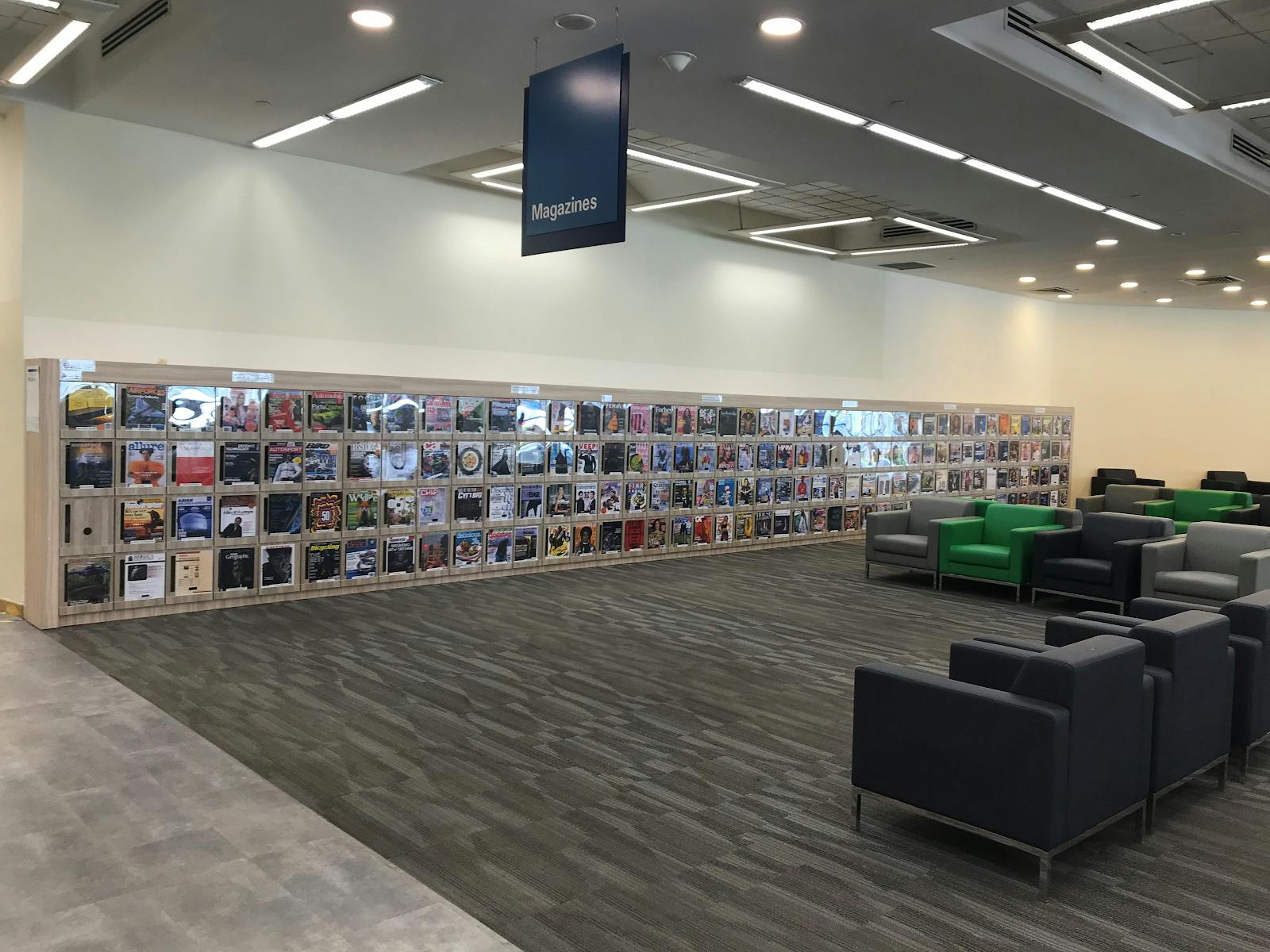 Residents can enjoy using various government-linked services, including Woodlands Regional Library, located within the civic centre. It is a blessing for book lovers to have an 11,100-square-metre library nearby with 540,000 items in its collection. 
The library is designed to create an ambience that reflects the themes of nature and the environment. In keeping with this theme, the children's section is designed initially as a park, with several interesting visual features to create environmental awareness, such as the Enchanted Tree. 
One of the unique features of Woodlands Regional Library is the Calm Down To The Library (CDTTL) program. To promote the inclusion of children with autism into the library space, an autism-friendly space is built and designed with a sensory-friendly read and learn area.
Sports Centre Near Admiralty Grove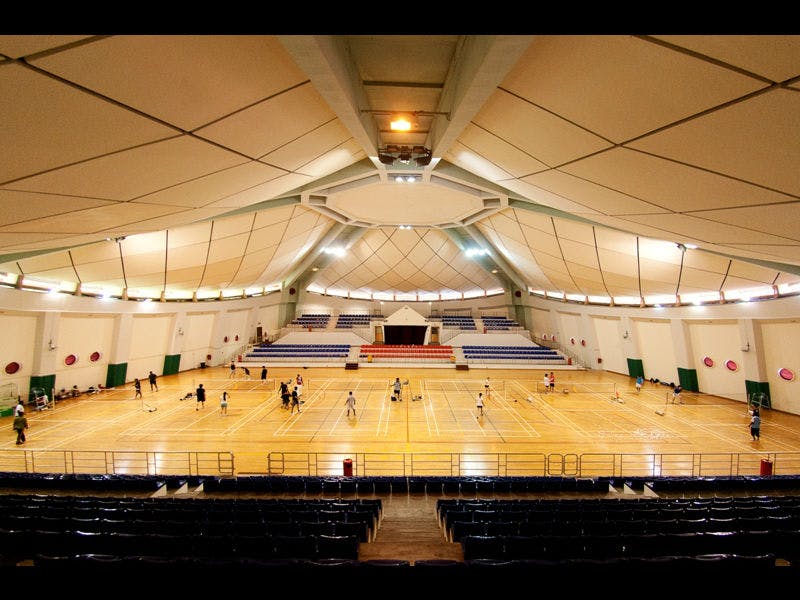 A 10-minute drive from Admiralty Grove HDB leads you to Woodlands Sports Centre. It brings together a sports hall with six badminton courts, a swimming complex, and a stadium. Sports enthusiasts will surely frequent this place!
You can use the running track within Woodlands Stadium between 4:30 am to 8:30 pm for free. Woodlands Stadium itself is a multi-purpose stadium with a capacity of 4,300 people. It houses a grass football pitch, an 8-lane running track, and partial athletic facilities. 
Places of Worship Near Admiralty Grove
There are numerous churches along Woodlands Ave 6, such as Bethesda Christian Centre and Evangel Bible-Presbyterian Church. You can also find several temples near Woodlands Industrial Park just a short drive away from Admiralty Grove, such as Ji Fu Gong, Siang San Temple, and Mandai Lian Hup Tng.
As for mosques, only one is found within a 2-kilometre radius of Admiralty Grove – Masjid Yusof Ishak along Woodlands Ave 1. Here is a list of religious buildings near the HDB complex:
Bethesda Christian Centre (290m)
Evangel Bible-Presbyterian Church (350m)
Kingdom Advance Community Church (400m)
Family of Grace Evangelical Free Church (500m)
True Jesus Sembawang (550m)
Blessing Ministries House of God - Tamil Church (550m)
JCTD Singapore (750m)
Tree of Line Christian Church (750m)
Jesus Christ The Deliverer (800m)
Mesjid Yusof Ishak (1.7km) 
Siang San Temple (1.7km)
Mandai Lian Hup Temple (1.7km)
Hong Sun Tan Temple (1.7km)
Boo Tong San Temple (2km)
Hospital Near Admiralty Grove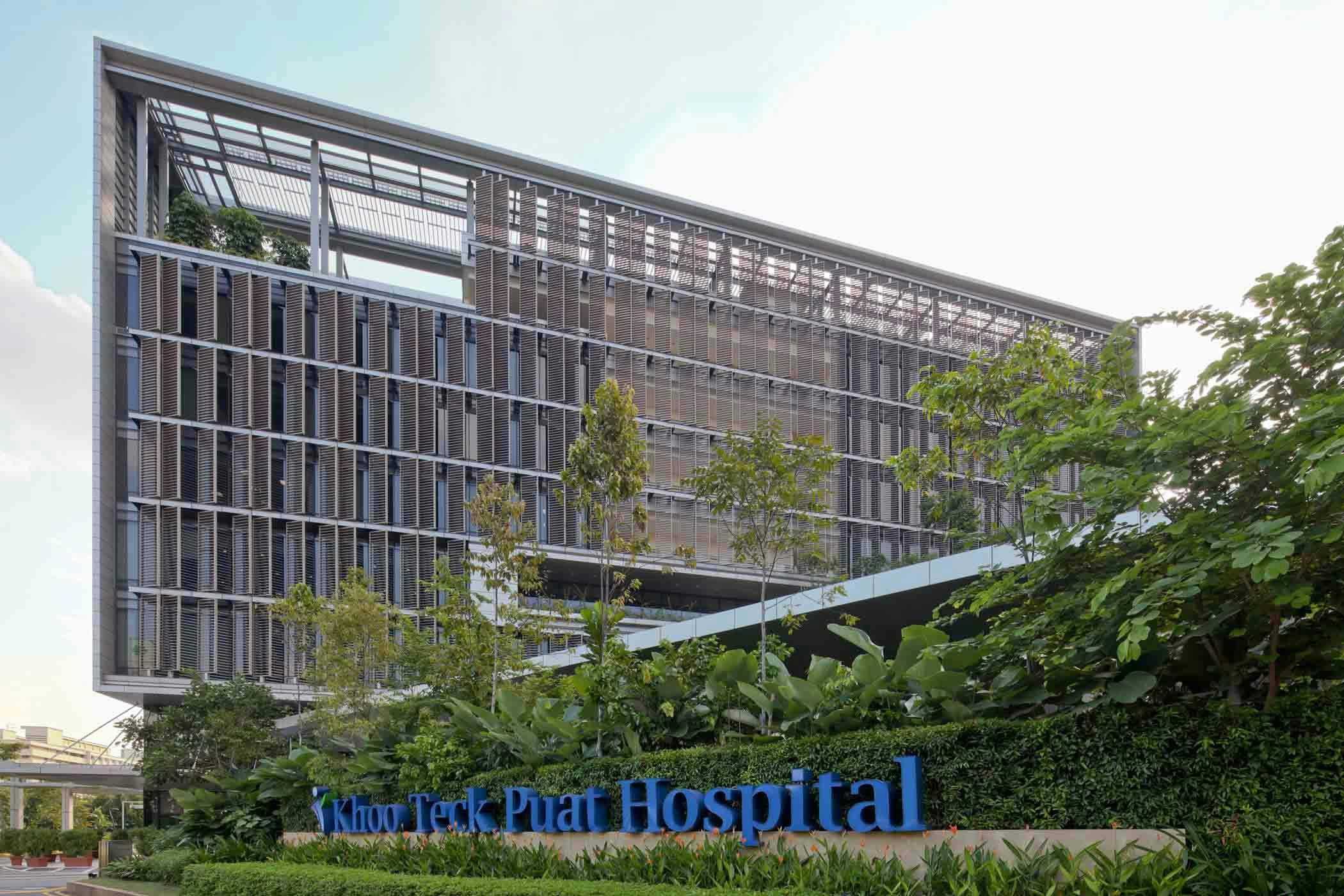 Khoo Teck Puat Hospital, which is under the same group as Admiralty Medical Centre, is the nearest full-facility hospital from the HDB complex. It takes approximately 13 minutes to drive from Admiralty Grove to Khoo Teck Puat Hospital.
KTPH is a 795-bed general and acute care hospital located at Yishun, providing a wide range of outpatient specialist services. While the service is quite comprehensive here, you can also access healthcare around Admiralty Grove if you prefer closer medical clinics.
Here is a list of medical clinics near Admiralty Grove:
Central 24-HR Clinic (1km)
EH Medical Clinic Woodlands (1.3km)
Jireh Family Clinic (2km)
818 Family Clinic & Surgery (2km)
NorthLink Clinic (2km)
A&A Clinic (2km)