Who's it suitable for?
Ghim Moh Edge has an advantage over other developments in the area for:
Those looking for an HDB development in the West that MOPed in 2022
Those looking for HDB flats near November 2022 BTO 
Those who want convenient transport to the Central area
The nature enthusiasts at Dover Forest East is right beside the development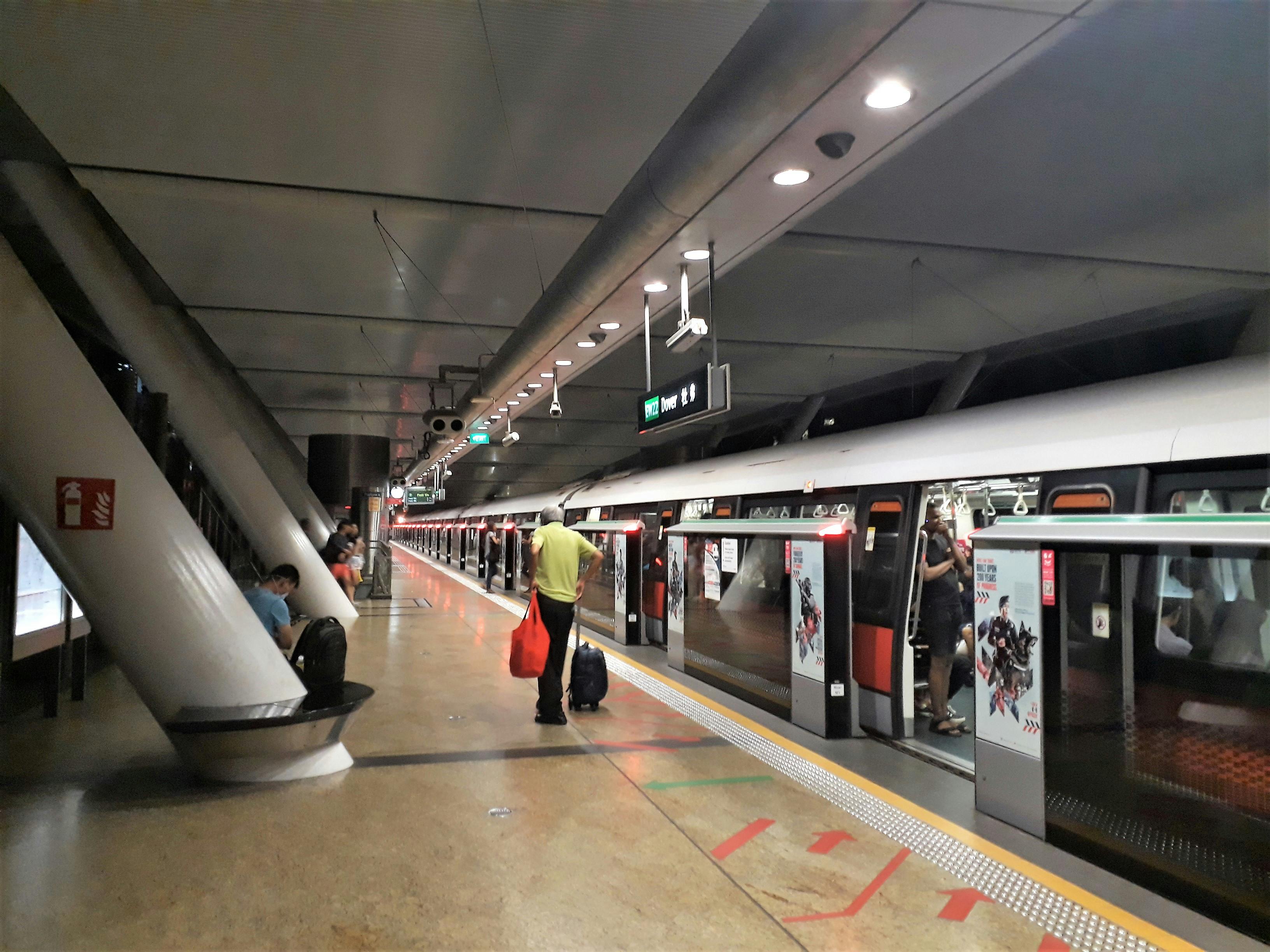 Accessibility
Ghim Moh Edge is located between Commonwealth Avenue West and Ghim Moh Link. It is situated between Dover and Buona Vista MRT stations on the East-West Line and East-West/ Circle line, respectively. 
They are about an 11-minute walk from Ghim Moh Edge. Residents can reach the CBD areas, such as Raffles Place, in under 15 minutes. The nearest bus stop is at Blk 27, which offers many bus services travelling to Bedok and Hougang. 
For private vehicle owners, Ghim Moh Edge is conveniently connected to Commonwealth Ave West, which leads drivers to the Ayer Rajah Expressway. Residents will be able to reach the CBD within 10 minutes. 
Nearby Amenities
Located along Ghim Moh Link, Ghim Moh Edge is situated between Ulu Pandan BTO and Ghim Moh Natura BTO – Queenstown November 2022 BTO areas. The area offers a highly-coveted unblocked view, with the landed housing estate at Holland just across the Ulu Pandan Canal.
Residents get to enjoy various amenities within Ghim Moh Edge. There is a Residents' Committee Centre, Senior Care and Activity Centre and a childcare centre. The PAP Community Foundation - Ulu Pandan 24 preschool is a short 100m away from the main blocks. 
There are the standard children's playgrounds, adult and elderly fitness stations, precinct pavilions and rest shelters. Those with green fingers can also head to the rooftop gardens.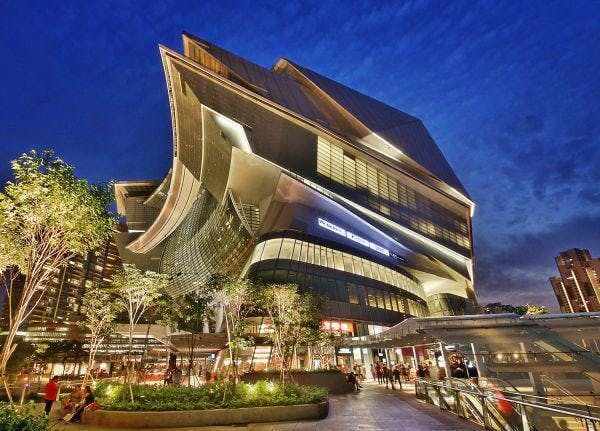 Shopping Centres Near Ghim Moh Edge 
The area around Ghim Moh Edge has several supermarkets. The nearest supermarket is FairPrice Ghim Moh Link (250m), and a Sheng Siong Supermarket (350m) is slightly further away. As for shopping malls, the nearest one is The Star Vista.
Star Vista is a civic and cultural centre and a retail mall. It has exceptional food options such as Beauty In The Pot, Canton Paradise, COCO, ICHIBANYA, Fatburger, NeNe Chicken, Gyu-Kaku, and more. Besides food, there are other essential stores such as Guardian, Bank, Watsons, and CSFresh. 
Besides Star Vista, there are neighbourhood mall options near Ghim Moh Edge, such as Rochester mall (900m) and Holland Road Shopping Centre (1.6km).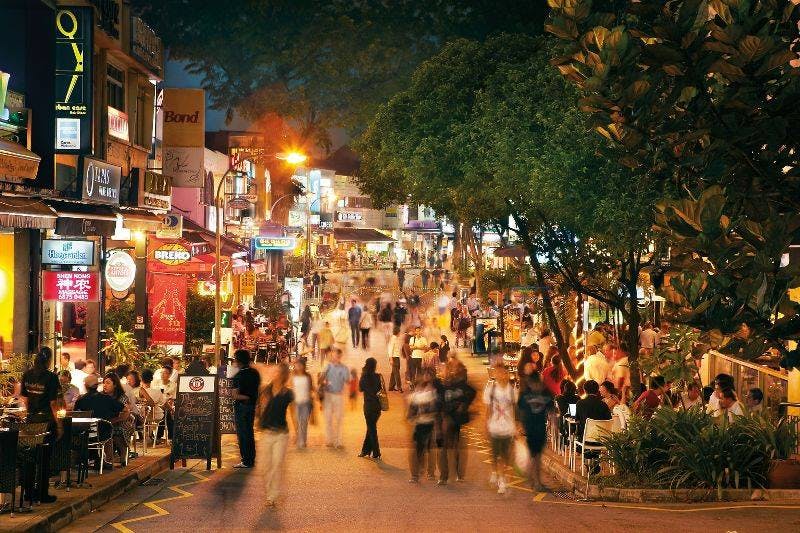 Dining Near Ghim Moh Edge
Ghim Moh Edge's proximity to Holland Village and Rochester Park is also a bonus for residents who are all for the food and drinks. Bars and eateries are all around Holland Village, and residents can indulge in food from shops such as The Fine Line at Holland Village, Harry's Holland Village, Martin Zwerts Friture and more. 
Similarly, Rochester Park is also lined with eateries and bars such as Cali Park Avenue Rochester, Picotin Brewhaus and Les Bouchons Rochester, just to name a few. 
Schools Near Ghim Moh Edge
Henry Park Primary School is the most popular school within a 1km radius. Residents with children need not worry about schooling since transport to other schools, not within the region, is also fairly convenient. 
Schools near Ghim Moh Edge include:
Henry Park Primary School (1.4km)
Fairfield Methodist School (Primary) (1.4km)
New Town Secondary School (1.9km)
School of Science and Technology, Singapore (1.4km)
Queensway Secondary School (2.9km)
Besides these schools, Ghim Moh Edge is a short 15-minute drive to the Bukit Timah region, where prestigious schools such as Hwa Chong Institution, Nanyang Girls' High School, National Junior College, Raffles Girls' Primary School and more are located. 
Parks Near Ghim Moh Edge 
The area around Ghim Moh Edge is a good blend of greenery in a city. Ghim Moh Edge is also a short 2km walk to the 24km Rail Corridor where residents can hike to the Bukit Timah Railway Station or even Tanjong Pagar. Besides the rail corridor, some parks nearby include:
Dover Forest East (750m)
Ulu Pandan Park Connector (1km)
one-north Park: Fusionopolis South (1.7km)
Singapore's OK Sculpture Park (1.6km)
one-north Park (1.6km)
Places of Worship Near Ghim Moh Edge
Residents of various religions won't have to worry about finding a place of worship as there are several churches, mosques and temples within walking distance or a short driving distance: 
Living Waters Methodist Church (1.2km)
New Creation Church (750m)
Sri Muneeswaran Temple (2.6km)
Tan Kong Tian Temple (1.3km)
Masjid Darussalam (2.8km)
Masjid Mujahidin (2.9km)
Surau Ghim Moh (700m)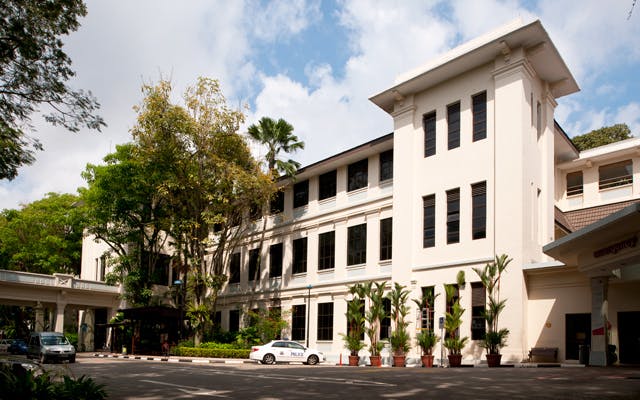 Hospitals Near Ghim Moh Edge 
There are many family clinics within walking distance, such as Northeast Medical Group (Buona Vista) (400m), Healthcare Family Clinic (850m), Ghim Moh Clinic & Surgery (700m), HealthLink Family Clinic & Surgery (400m) for common conditions like cold and flu.
The nearest hospital is just a short drive away at National University Hospital (NUH), and Alexandra Hospital is also within a similar distance. Both are full-scale hospitals that offer surgeries and specialist care.