Who's it suitable for?
Hougang Meadow HDB (MOP 2023) is a perfect choice if you are looking for:
Resale HDB flats in Upper Serangoon
A family-friendly environment filled with greenery
A myriad of amenities within short walking distance
Proximity to Hougang MRT Station (700m)
Accessibility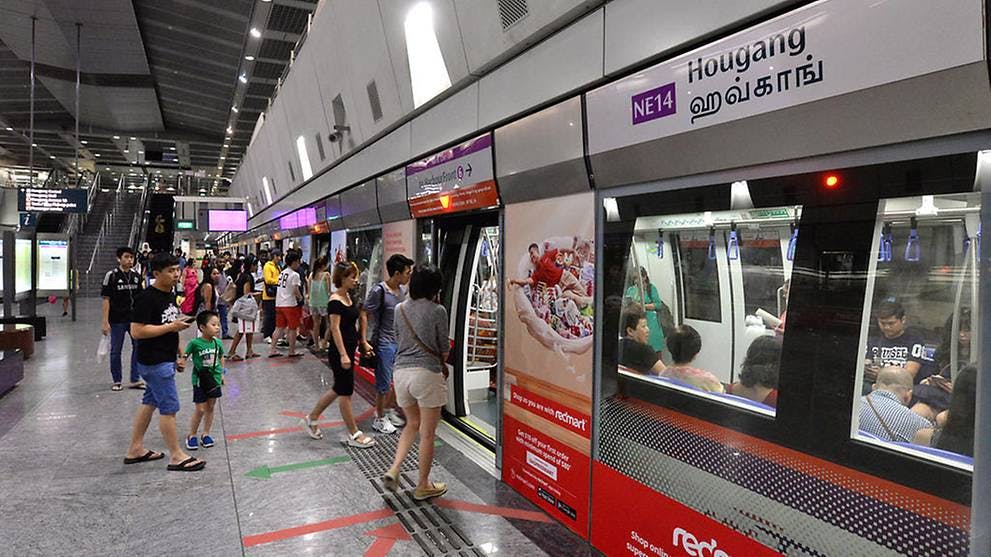 Hougang Meadow is located near the Hougang Town Centre along the Upper Serangoon Road. By walking, it is just 9 minutes away from the Hougang MRT Station, which gives access to the North East Line (NEL). Two stops from the Hougang Station is the Serangoon Interchange, which allows residents to cross over to the Circle Line (CCL) and access Singapore's southwest and northeast regions. 
Alternatively, the nearest bus stop is beside the HDB development – from here, residents can access other parts of Hougang and other parts of Singapore. For those with vehicles, Orchard Road and the city centre can be easily accessed via the Kallang-Paya Lebar Expressway (KPE) and Central Expressway (CTE) in approximately 20 minutes.
Nearby amenities
Within Hougang Meadow HDB, several amenities make things convenient for residents. Children will enjoy going through the playgrounds, while adults and the elderly can stay fit and enjoy the area's landscaping when using the designated outdoor fitness facilities. If you want to unwind, the rooftop garden above the multi-storey car park is another landscaped space amidst a community garden where you can enjoy some outdoor relaxation. 
For the convenience of the residents, there is a minimart, a cafe, and facilities for senior citizens. Particularly, a senior care facility offers general day care, dementia day care, rehabilitation services, and basic nursing services. Seniors can also access a Senior Activity Centre to join regular activities and make friends.
Shopping centres near Hougang Meadow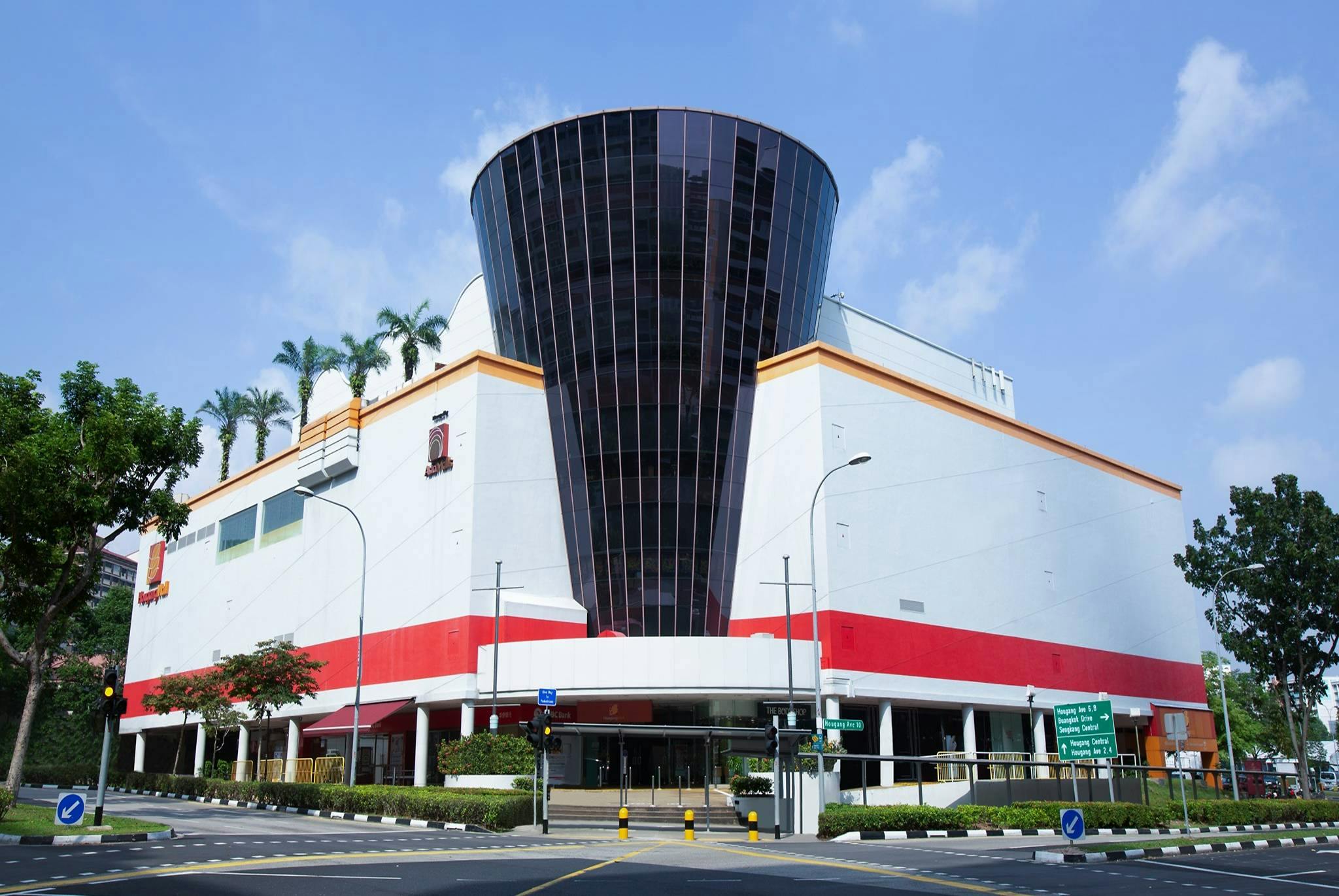 Since the Hougang Mall is near Hougang Meadow, residents can access almost anything. The 7-storey shopping mall has over 100 retail shops and restaurants – and is only an 8-minute walk from home! Some stores here are Cotton On, Giordano, Bossini, Four Star, Japan Home, Bata, SK Jewelry, FairPrice, and many others. 
Hougang Central is another place nearby for essentials – it is just a 10-minute walk and carries a lot of sundry shops with affordable prices. On top of that, Hougang Meadow is within a short driving distance of the shopping malls in Sengkang. Compass One, for example, is only 9 minutes away. Compass One boasts an extensive and fully integrated mall with over 200 established stores providing a wide range of products and services.
Hawker centres near Hougang Meadow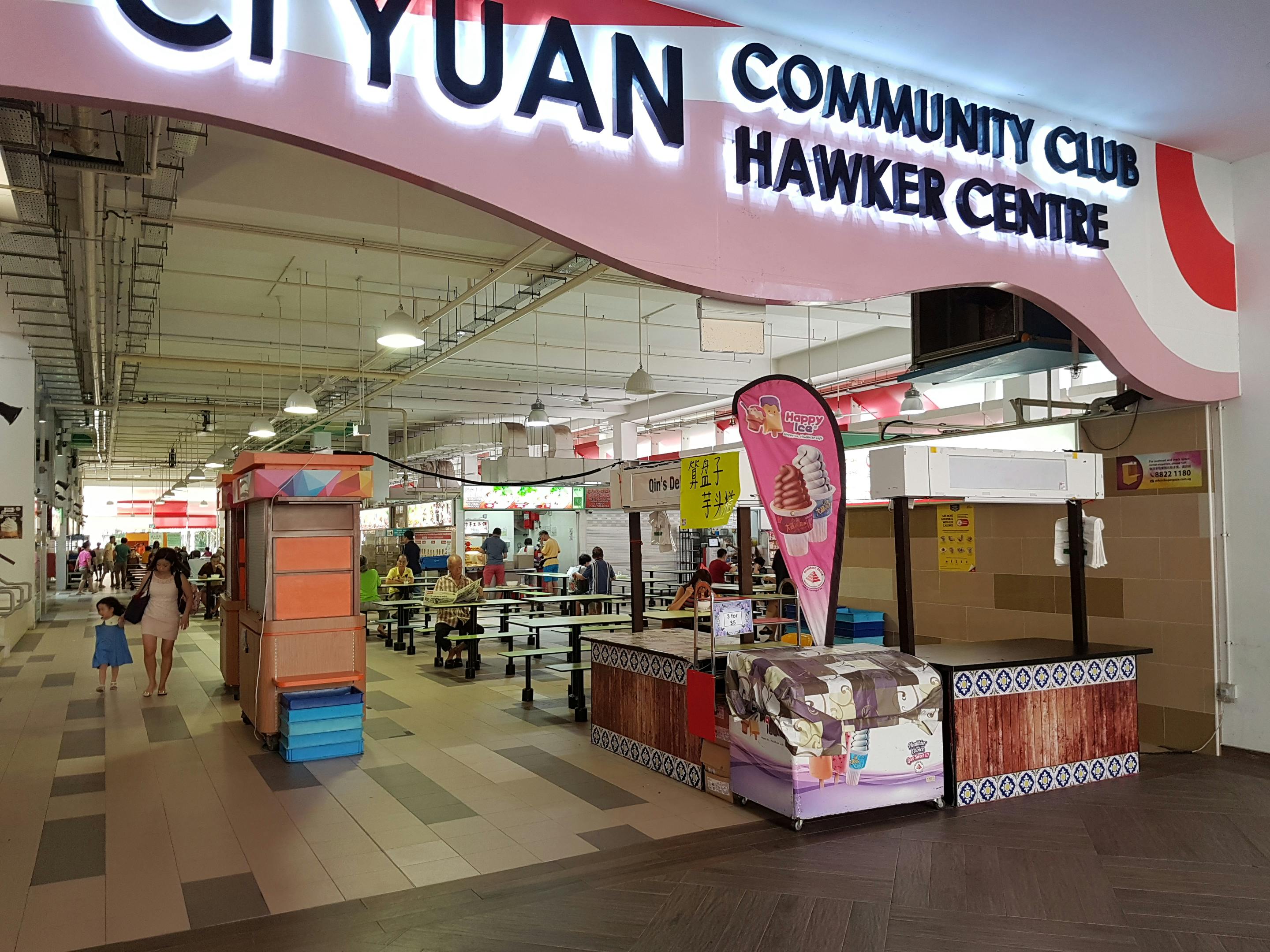 While not as large as others, The Grain Shop is a nearby hawker centre specialising in local cuisine and featuring a few gems. Some dishes worth trying are their Hainanese curry rice, ban mian, nasi lemak, and satay. 
If you are looking for wider selections, another hawker centre nearby worth trying is Ci Yuan Hawker Centre. It is quite popular in the area, so remember that you might need to get into a long queue. Currently housing 40 food stalls with 640 seats, Ci Yuan Hawker Centre has many people's favourites. 
Other hawker centres near Hougang Meadow include Kang Kar Food Court (400m), Hougang 327 Kopi Point Pte (450m), Yong Soon Cafe (500m), Central Eating House (500m), Mei Shi Mei Ke by Kopitiam (600m), and KPT Kopitiam Block 401 (700m).
Schools near Hougang Meadow
Parents will find no issue looking for the right school for their children. Within a 2-kilometre radius, there are at least 8 schools across each level of education. As for primary schools, there are 3 nearby that are popular among residents: CHIJ Our Lady of the Nativity, Holy Innocents', and Punggol Primary. 
Here is a list of schools near Hougang Meadow:
Holy Innocents' High School (300m) 
CHIJ Our Lady of the Nativity (500m) 
Holy Innocents' Primary School (850m)
Punggol Primary School (1.2km)
North Vista Secondary School (1.6km)
Montfort Secondary School (1.7km)
North Vista Primary School (2.0km) 
Yio Chu Kang Primary School (2.2km)
Parks near Hougang Meadow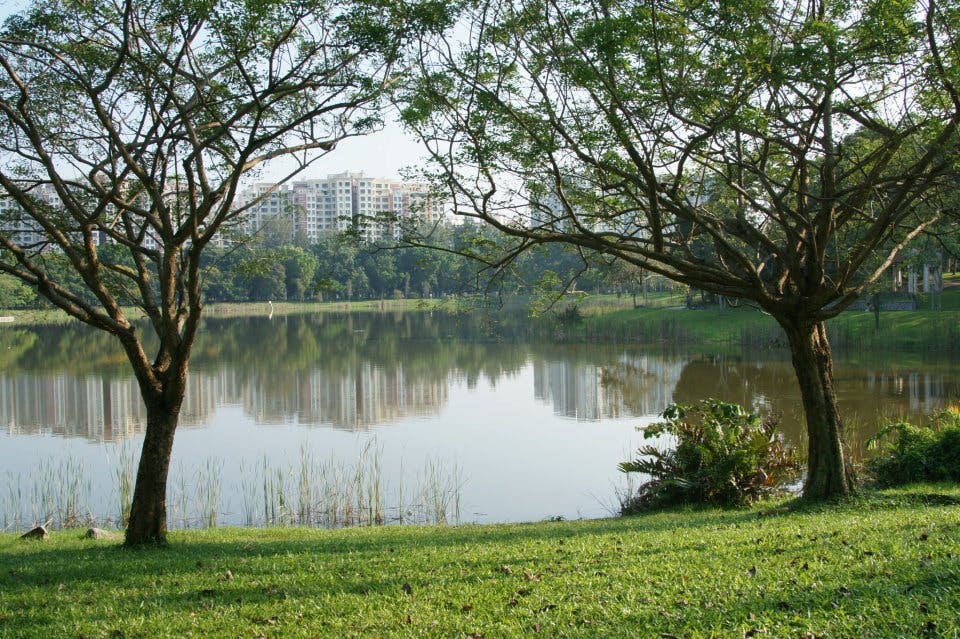 The nearest park to Hougang Meadow that residents can enjoy is Harmony Park. Although small, it is a popular exercise area, especially amongst the elderly. It features a decent amount of facilities such as a playground, fitness corner, barbecue pit, foot reflexology footpath and even a small amphitheatre in the park's centre.
For a larger park, Punggol Park is just a 10-minute walk from Hougang Meadow. It was developed with the theme of "Family Leisure" and has facilities for the whole family. For active recreation, there is a playground and a cycling zone. Families also regularly practise Tai Chi at the plaza area. They can enjoy dining at the park restaurant, go for picnics under the trees, or just have a leisurely stroll along the park.
The parks within a 2-kilometre radius of Hougang Meadow worth exploring are: 
Harmony Park (400m) 
Hougang Neighborhood Park (600m)
Punggol Park (750m) 
Realty Park (1.0km)
Punggol South Park (2km)
Libraries near Hougang Meadow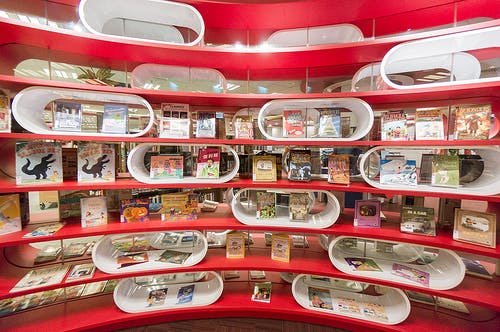 Cheng San Public Library is located on the third floor of Hougang Mall. It has three sections: the Children's Section, the New Arrivals Section, and the Newspaper Reading Section. To promote the local arts scene, Cheng San Public Library was the first to start displaying the works of local artists. 
This practice of featuring local artworks was subsequently followed in other libraries. In terms of quantity of material, the library has over 170,000 books, over 2,500 audiovisual items, and over 4,500 magazines.
Places of worship near Hougang Meadow
People of faith will be relieved to know that their designated places of worship are within reach. Christians can walk to 3 different churches within under 15 minutes. The same goes for Buddhists, who can easily walk to the Tian De Temple in the same amount of time. By commuting, Muslims can easily access the En-Naeem Mosque in 13 minutes. Likewise, Hindus can reach the Arulmigu Velmurugan Gnanamuneeswarar Temple by bus.
Here is a list of the places of worship near Hougang Meadow:    
Church of the Nativity of the Blessed Virgin Mary (450m)
The Oratory Nativity Parish (750m)
Nativity Church Centre (900m)
Tian De Temple (950m) 
En-Naeem Mosque (1.5km)
Pu Ti Buddhist Temple (1.6km)
New Testament Baptist Church (1.6km)
Chao Ying Kong Temple (1.8km)
Bethel Presbyterian Church @ Poh Huat (2.0km)
Masjid Al-Mawaddah (2.1km)
Living Sanctuary Brethren Church (2.2km) 
St. Paul's Church (2.5km)
Bethesda Serangoon Church (2.9km)
Masjid Haji Yussof (2.9km)
Arulmigu Velmurugan Gnanamuneeswarar Temple (2.9km)
Hougang Tao Mu Temple (3.0km)
Lam Hai Poh Toh San (3.2km)
Sri Darma Muneeswaran Temple (3.7km)
Hospitals near Hougang Meadow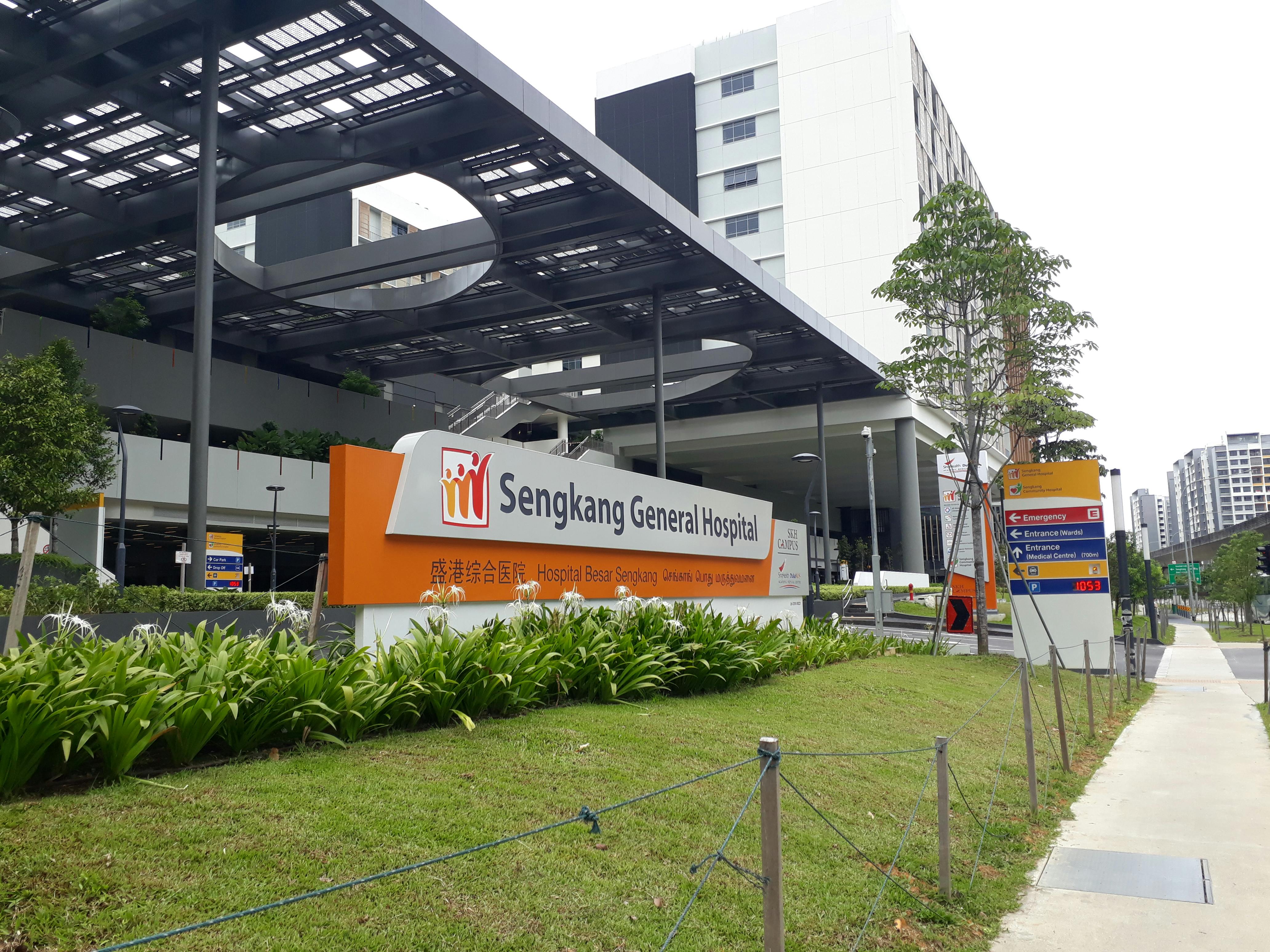 If you are feeling under the weather, there are several family clinics within a 10-minute walking distance from the HDB project. Bright Vision Hospital is only a 7-minute drive away if you seek a larger health facility with more comprehensive features. 
However, if you find yourself in an emergency at the odd hours of the night, you can arrive at the Sengkang General Hospital by car in 13 minutes, as they are the only health facility in the area that is open 24/7. 
These are the health facilities around Hougang Meadow: 
Trucare Medical Clinic and Surgery (280m)
My Family Clinic Hougang Central (400m)
KP Tan Medical Clinic (550m) 
Mission Medical Clinic (600m)
Oriental Medical Hall (600m) 
Raffles Medical Hougang Central (600m) 
Healthway Medical Hougang Central (700m) 
Family Healthcare Clinic & Surgery (1.2km)
Bright Vision Hospital (2.8km)
Sengkang General Hospital (3.3km)