Who's it suitable for?
Kallang Residences is a perfect choice if you are looking for:
An eco-friendly public housing near Kallang MRT Station
Housing for singles and small families
A convenient location with boastful choices of nearby amenities
HDB flats near BTO November 2022
Accessibility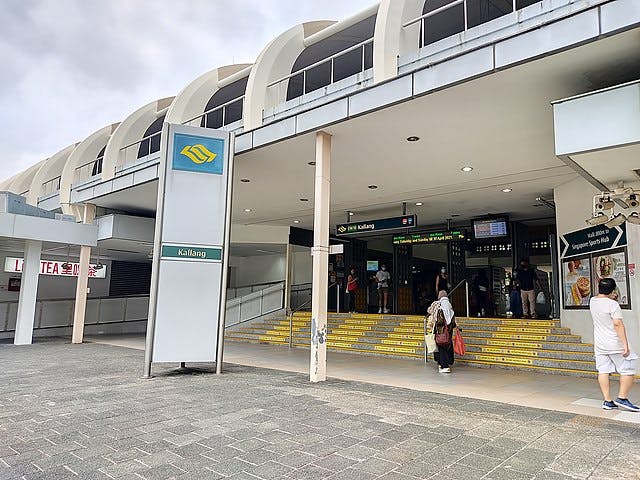 Taking a cue from its name, Kallang Residences is located close to Kallang MRT Station. It takes only a 2-minute walk to get to the station along the East-West Line (EWL). Kallang is two stops away from Paya Lebar MRT where the Circle Line (CCL) is accessible. 
If you need to get to the Downtown Line (DTL), take the train two stops away in the opposite direction and get to Bugis Interchange Station. Other than the MRT lines, there are also bus services from  Lorong 1 Geylang Bus Terminal, located next to Kallang MRT, heading to other parts of the island.
Drivers can also expect easy access to the major expressways and reach any part of Singapore hassle-free. Driving to the CBD and Orchard Shopping District from Kallang Residences will take you about 8 minutes. 
Amenities at Kallang Residences
Bounded by Sims Avenue and Lorong 1 Geylang, Kallang Residences is situated near Kallang Horizon – one of the HDBs from the BTO Nov 2022 list. Like the new Kallang BTO, Kallang Residences offer the easiest access to Kallang MRT as well.
Kallang Residences comprises 2 residential blocks offering 243 units of 3- and 4-room flats. Residents will be able to enjoy numerous amenities within the precinct, from children's playgrounds to fitness stations. 
There are also rest shelters and a pavilion where you can relax and chit-chat with neighbours and friends. You can also visit the roof gardens above the multi-storey car park at Kallang Residences or the one on the 6th storey of the residential blocks. 
In addition, families can send their young children to the childcare centre which is conveniently located within the HDB development.
Nearby Amenities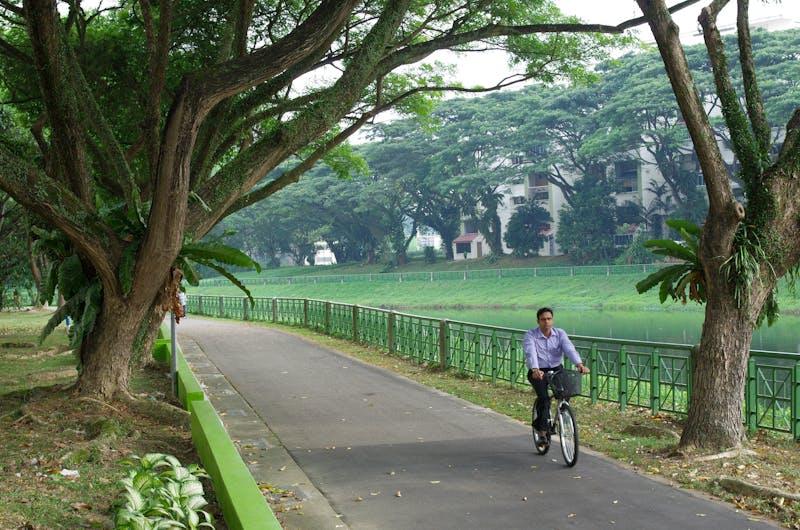 A boastful choice of nearby amenities is promised at Kallang Residences. A wide range of dining and grocery shopping options are available within Upper Boon Keng Market and Food Centre located only 600 metres from the HDB complex. 
Meanwhile, Kallang Park Connector along the Kallang River will cater to your daily needs of greenery and open spaces. Residents can also visit the nearby Singapore Sports Hub, which is a fully integrated sport, entertainment, and lifestyle hub for leisure activities.
Schools Near Kallang Residences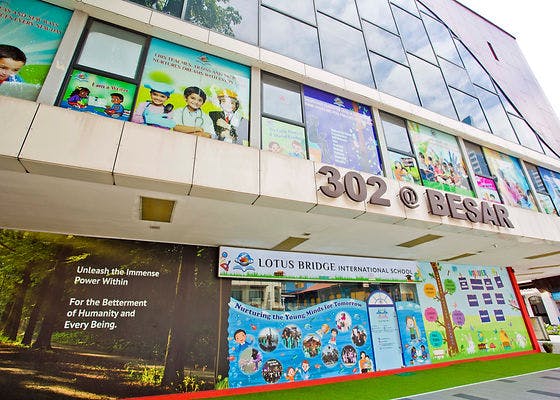 Families who want to enrol their children to international schools must love to know that there are several options near Kallang Residences. Olympiad International School and Lotus Bridge International School are some of them. 
As for the younger ones, several preschools located close to this Kallang HDB include EtonHouse Preschool Mountbatten and Lorna Whiston Preschool. Here is a list of nearby schools and their respective distance from Kallang Residences:
Olympiad International School (700m)
The Winstedt School (800m)
HFSE International School (1.3km)
Stalford Academy (1.3km)
Lorna Whiston Preschool @ Kallang Wave Mall (1.3km)
EtonHouse Preschool Mountbatten 223 (1.4km)
Technokidzpreneur School (1.4km)
Geylang Methodist School Secondary (1.8km)
Lotus Bridge International School (2km)
Shopping Malls Near Kallang Residences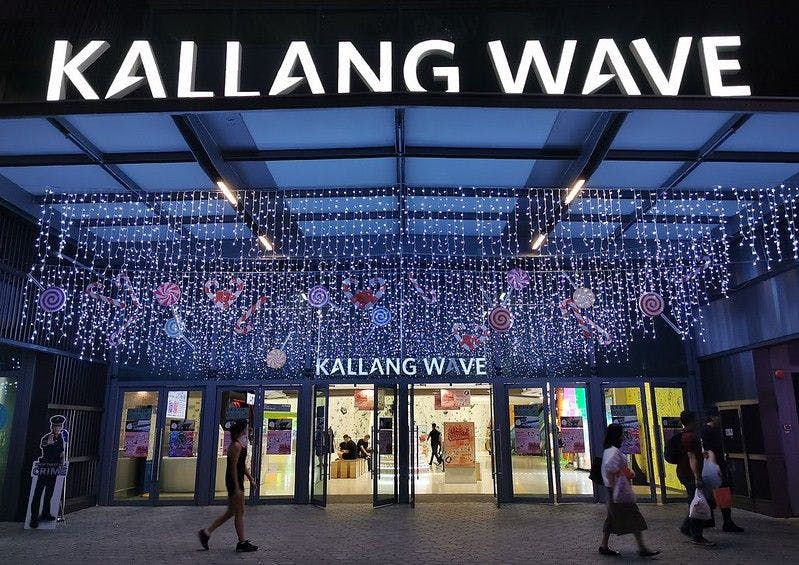 Whether you are seeking out the best flavours or shopping deals, head to the nearby Kallang Wave Mall. It is the nearest shopping mall from Kallang Residences, which happens to be housing the first sports-themed Hypermart in Singapore. Other anchor tenants include fashion icons H&M and Cotton On, FairPrice Xtra, halal food court run by the Yu Kee Group, and so much more. Do check the mall's website to see the latest update of the stores.
Here is a list of shopping malls near Kallang Residences:
Kallang Wave Mall (1.2km)
Aperia Mall (1.3km)
Leisure Park Kallang Shopping Mall (1.6km)
Bendemeer Mall (1.9km)
City Gate Mall (2.1km)
Grandlink Square (2.2km)
City Plaza (2.3km)
City Square Mall (2.3km)
KINEX (2.5km)
Hawker Centres Near Kallang Residences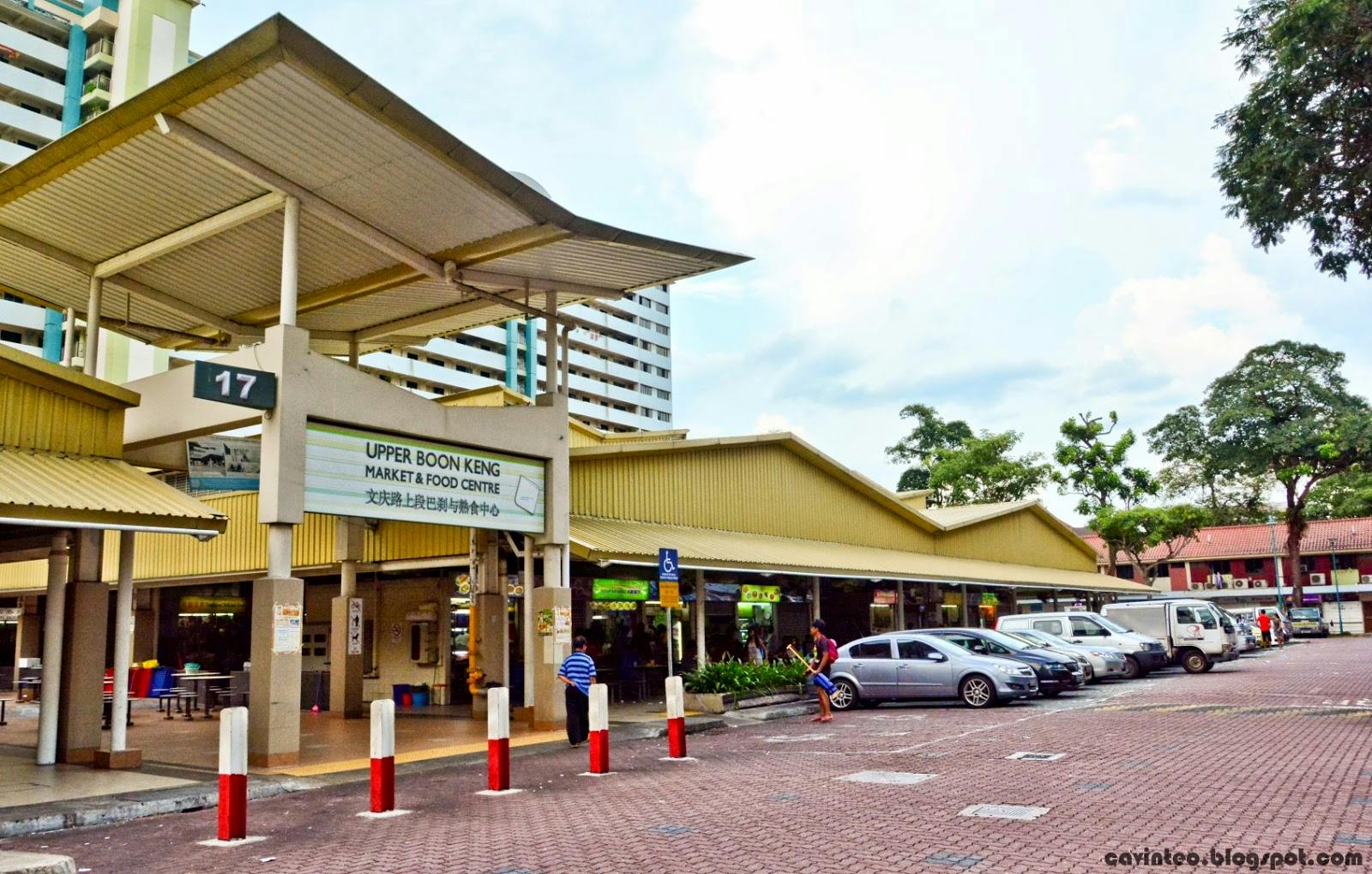 Residents of Kallang Residences won't have to face a shortage of choices in hearty and affordable meals. There are at least 6 hawker centres in a 2-kilometre radius of the development. The nearest one, Upper Boon Keng Food Centre, is located just a short walk away from home. 
While you are around, do take a look at Soup Kambing Haji M. Abdul Rajak! It has retained its flavour all these years as one of the best sup kambing in the heartland. Hock Huat Fried Kway Teow, Zao Dao Shu Shi, and HJH Yang Chek Family stalls are several others that are worth queueing. 
Here is a list of hawker centres around Kallang Residences:
Upper Boon Keng Market & Food Centre (650m)
Sims Vista Market & Food Centre (1.4km)
North Bridge Road Market & Food Centre (1.6km)
Old Airport Road Food Centre (1.9km)
Blk 4A Jalan Batu Hawker Centre (2km)
Golden Mile Food Centre (2km)
Parks Near Kallang Residences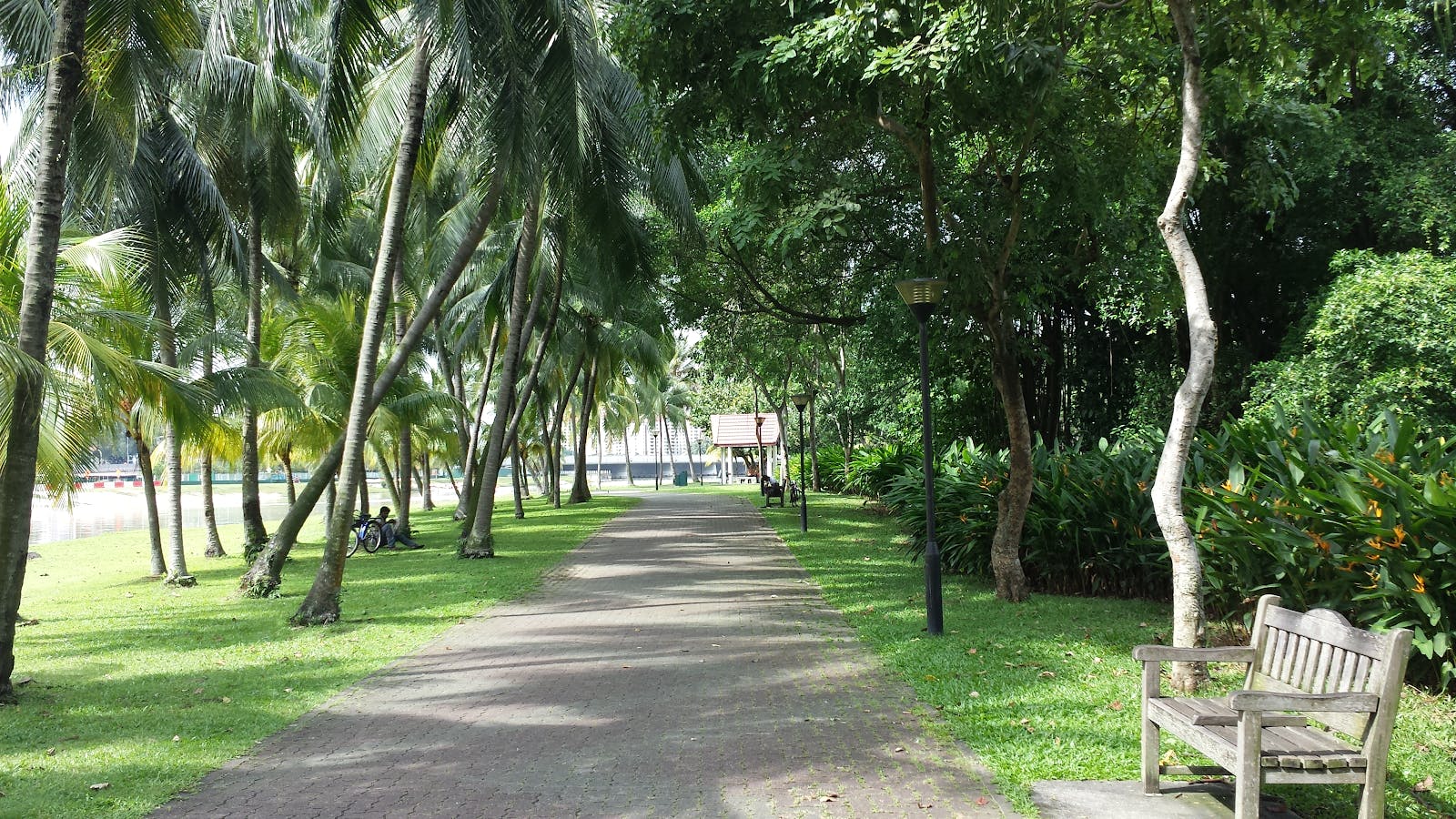 Just a short stroll away from your home at Kallang Residences, there is a haven for nature lovers and water sports enthusiasts. Kallang Riverside Park, which is built on both sides of the Kallang River, is equipped with fitness facilities, jogging tracks, cycling trails, and of course, water sports facilities. 
For those who just need to get away from the hustle and bustle of city life, simply kick back under a coconut palm, have a picnic, and enjoy the stillness of the reservoir. In the migratory season from September to March, nature lovers should keep their eye out for various species of birds in the area–especially little egrets and grey herons. 
On top of that, water sports tournaments are held regularly in Kallang Riverside Park. So, there is always something to see around here!
Libraries Near Kallang Residences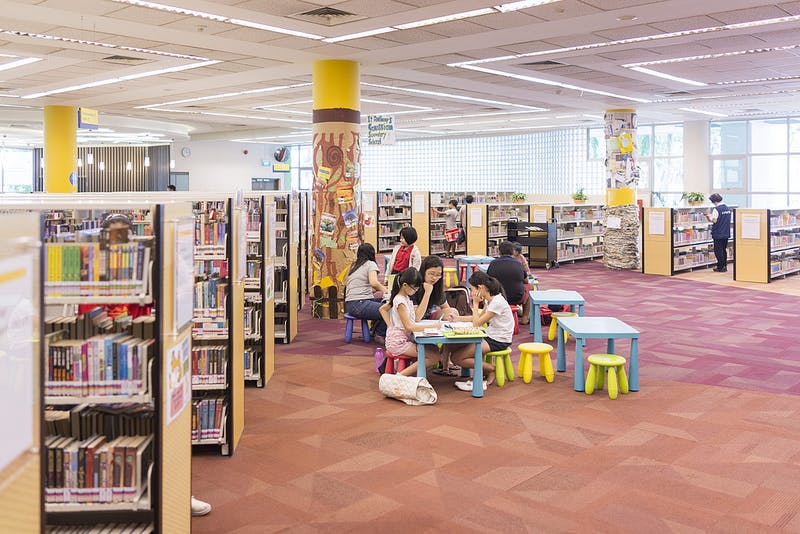 Residents of Kallang Residences can head to the nearby Geylang East Public Library. Covering an area of 3,817 square metres, Geylang East Public Library has over 240,000 items in its collection. It is home to many clubs, including The Golden Circle. 
The Golden Circle is an English book club for seniors, with discussions centred around fiction books. There is also Malay in Minutes!, which is a book club for adults where simple Malay books are used as learning tools to improve participants' ability to converse in Malay.
Geylang East Public Library is not the only library nearby. The National Library is located just a short drive away from Kallang Residences. Located at 100 Victoria Street, the library, which also goes by the name Lee Kong Chian Reference Library, occupies a floor area of 60,000 square metres within seven floors. 
The library is named after Dr Lee Kong Chian, in honour of the Lee Foundation's S$60 million donations, and aims to be the premier resource for works on or about Singapore and the region for local and overseas researchers and academics.
Sports Centre Near Kallang Residences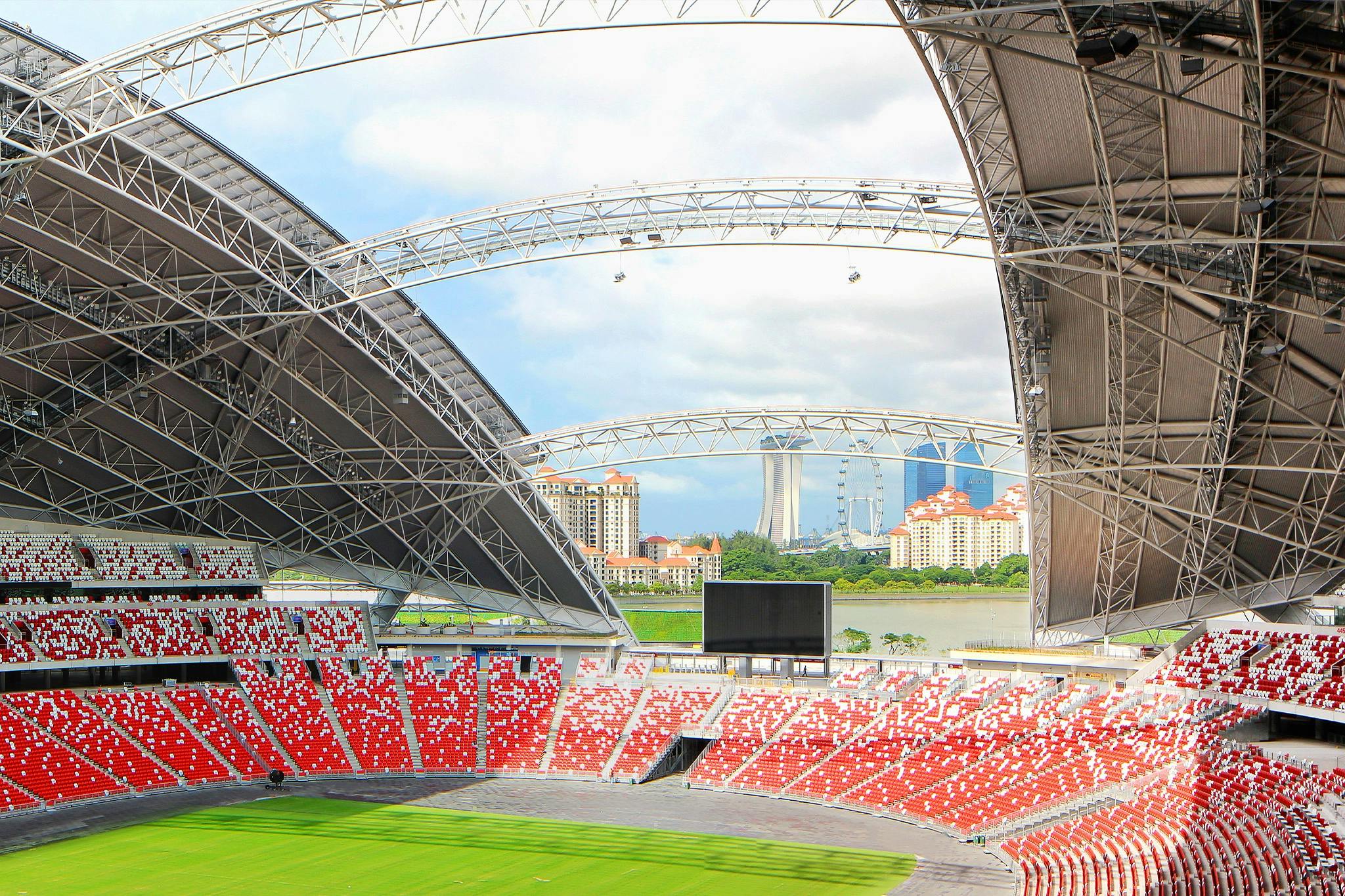 The Singapore Sports Hub, located just 800 metres away from Kallang Residences, is a fully integrated sport, entertainment, and lifestyle hub. Located on a 35-hectare site the hub features a unique cluster of world-class facilities that include the National Stadium, Singapore Indoor Stadium, Water Sports Centre, Singapore Youth Olympic Museum & Singapore Sports Museum, and many others. 
Singapore Sports Hub has played host to the best in live sports and entertainment events such as the 28th Southeast Asian Games, International Champions Cup, HSBC Singapore Rugby Sevens, international football friendlies, as well as internationally-acclaimed artistes like Madonna, Coldplay, Taylor Swift, Ed Sheeran, Bruno Mars, EXO and Jay Chou, among others. 
Places of Worship Near Kallang Residences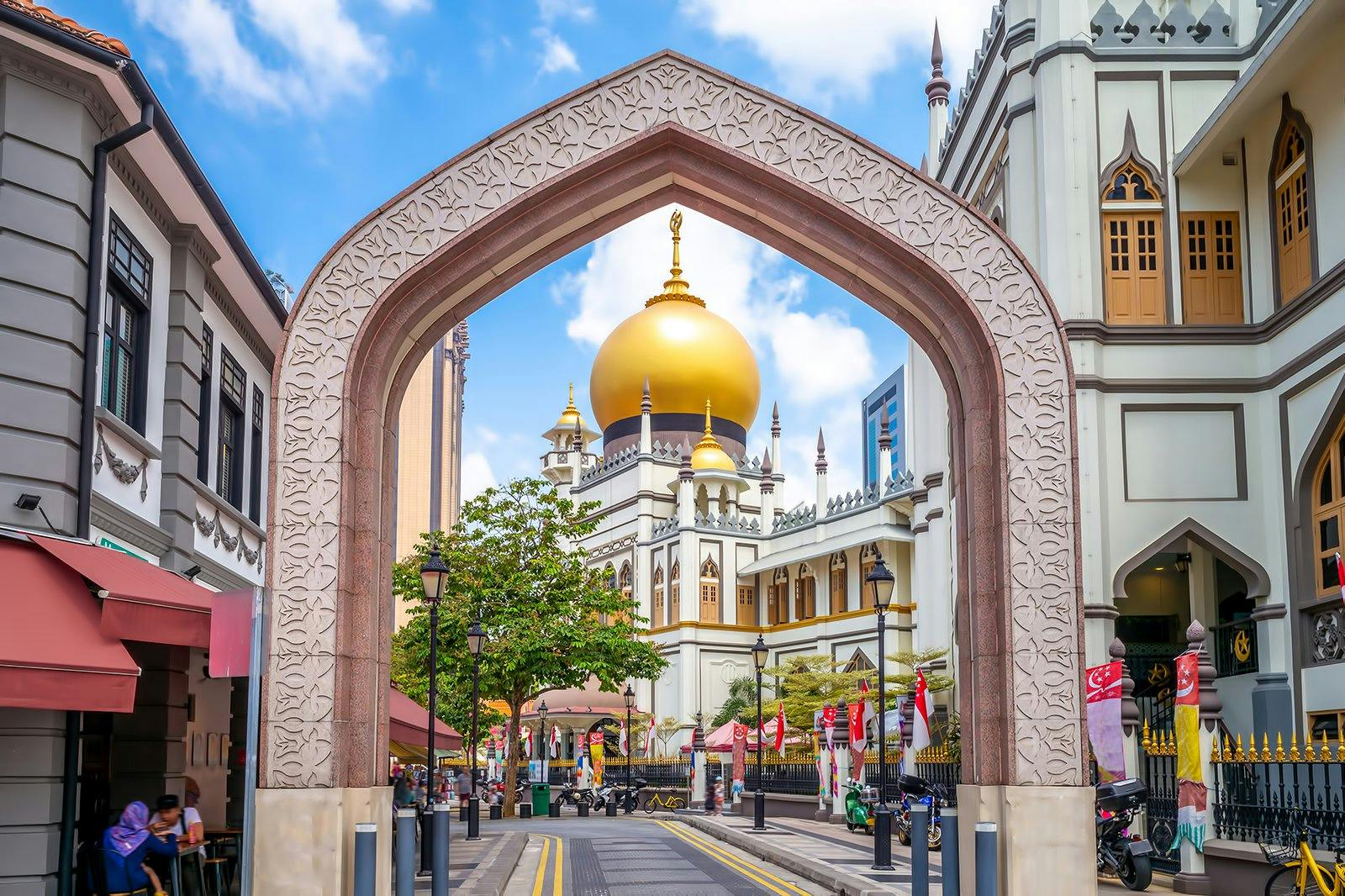 The neighbourhood around Kallang Residences is dotted with religious buildings, hence it is really easy to find a place of worship here. Within a 2-kilometre radius of the development, there are at least 6 churches, 7 temples, and 5 mosques. Many of these religious buildings, such as Covenant Church of Christ and Shan Fook Tong Temple, are even within close walking distance from Kallang Residences.
Masjid Sultan or Sultan Mosque, which is a part of the historic Kampong Glam and one of Singapore's most impressive places of worship, is also nearby. Gazetted as a national monument in 1975, the mosque has long been a focal point for the Muslim community. The night market during Ramadan is also hard to miss because it is always crowded for its many great food stalls.
Here is a list of religious buildings near Kallang Residences:
Channel Marker Evangelism Church (250m)
Covenant Church of Christ (450m)
Shan Fook Tong Temple (450m)
Wat Dhammasatis (450m)
Masjid Haji Mohd Salleh (500m)
Kwan Leng Tien Sian Tng (750m)
Hua Giam Si (750m)
New Horizon Church (800m)
Zhong Hua Temple (850m)
Jamiyah Islamic Centre (850m)
Then Shen Temple (950m)
Harvester Community Church (950m)
New Life Community Church (1.1km)
Mennonite Church of Singapore (1.1km)
Masjid Khadijah (1.5km)
International Sri Krishna Mandir ISKM (1.6km)
Sultan Mosque (2km)
Hospitals Near Kallang Residences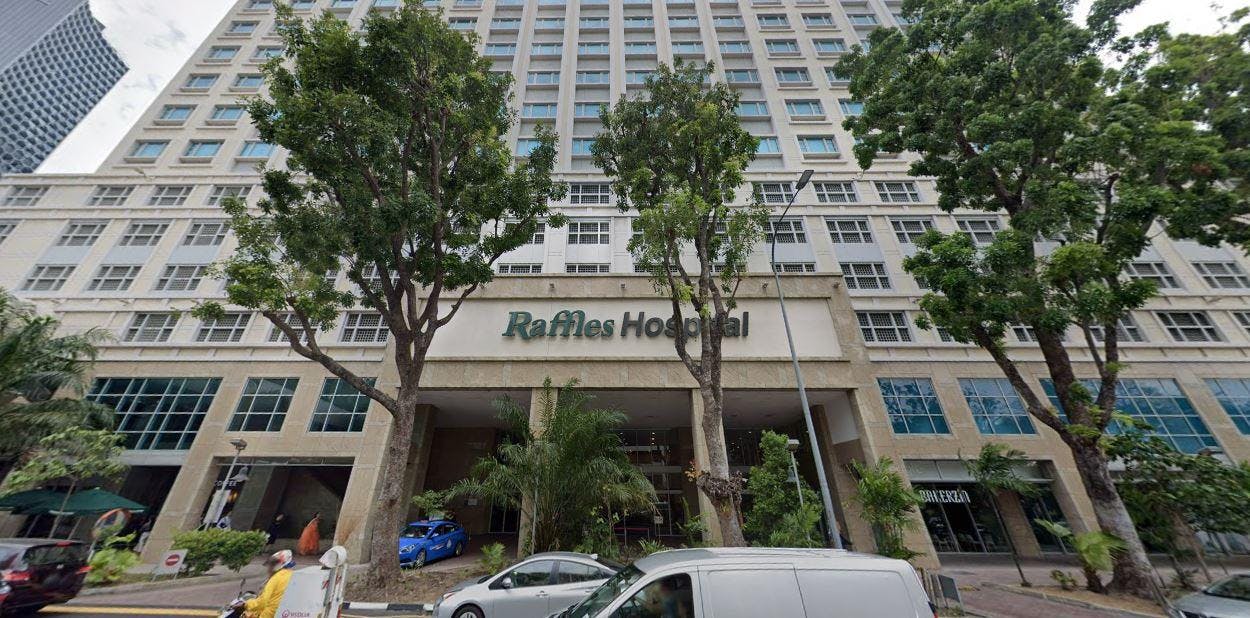 Raffles Hospital, located just a short drive away from Kallang Residences, can be a place to go in times of medical emergencies. Opens 24 hours a day, Raffles Hospital provides specialist services combined with some of the most advanced medical technology. It is a tertiary hospital under the flagship of the Raffles Medical Group, a leading private healthcare provider in Singapore and South-East Asia.
However, suppose you prefer smaller medical facilities to treat your condition; there are several clinics within a short walking distance from Kallang Residences. Here is the list of medical clinics nearby:
T Medical Clinic (450m)
Advent Medical Clinic (450m)
Boon Keng Clinic & Surgery (450m)
New Town Clinic (500m)