Who's it suitable for?
West Terra @ Bukit Batok (MOP 2023) is a perfect HDB project if you are looking for:
Multigenerational family housing in Bukit Batok
Resale HDB flats with various floor plan: 2-, 3-, 4-, and 5-room
Lush greenery within and around the development
West Terra @ Bukit Batok is bounded by Bukit Batok West Avenue 3 and Bukit Batok West Avenue 6. Inspired by the former brick factories which occupied the site, West Terra @ Bukit Batok is designed with a stylised brickwork pattern on its facade. The name "West Terra", also encapsulates its heritage, as the word "Terra" refers to terracotta, a clay-based ceramic used to make bricks.
Accessibility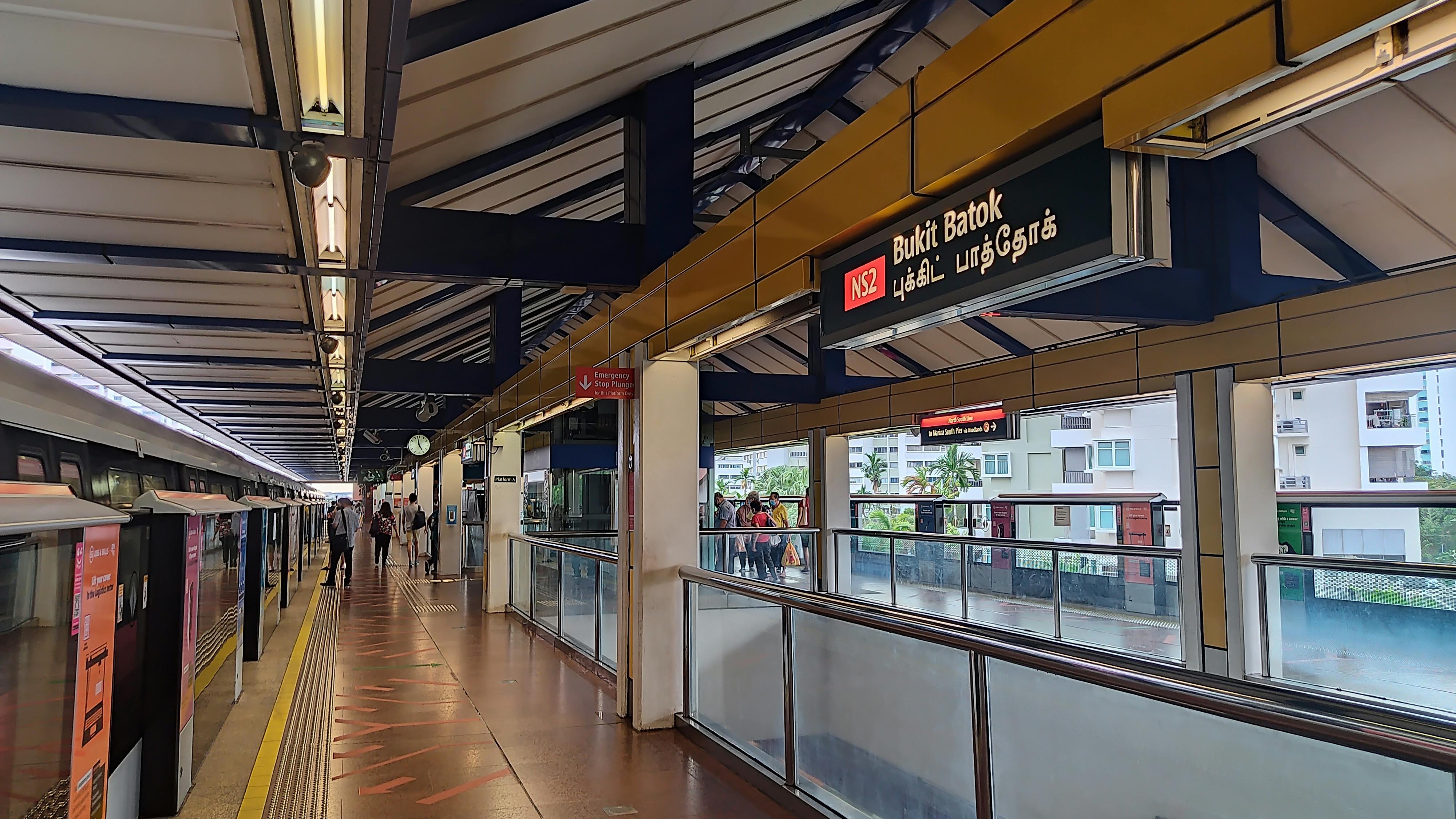 Bukit Batok MRT Station along the North-South Line (NSL) is located approximately 1.5 kilometres from West Terra HDB. One stop away is Jurong East MRT Station which is an interchange connecting the NSL and the East-West Line (EWL). 
Moreover, Jurong East MRT Station is linked by J-Walk, an elevated pedestrian network to nearby developments such as the JEM and Westgate malls, the Big Box department store, Jurong Community Hospital, and Ng Teng Fong General Hospital.
With the upcoming Jurong Region Line (JRL), also accessible at Jurong East Station, enhanced connectivity is on the table for residents of West Terra @ Bukit Batok residents. Alternatively, major roads and expressways such as Bukit Batok Road and the Pan Island Expressway (PIE) nearby give drivers convenient access to the city centre and other parts of Singapore.
Jurong Region Line (JRL)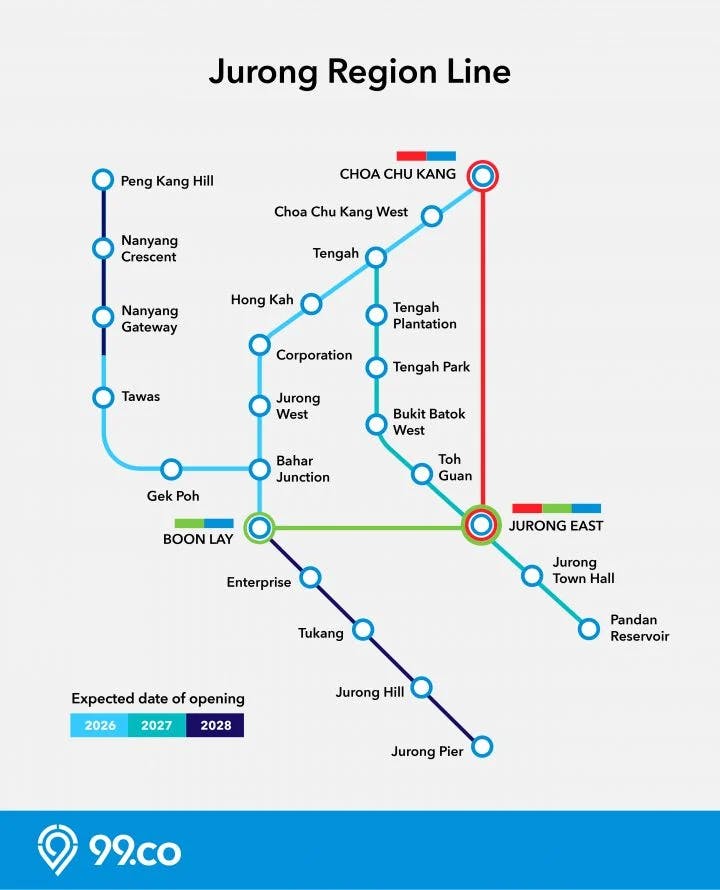 The new Jurong Region Line (JRL) will soon serve the western part of Singapore. It will significantly improve the region's connectivity and support the development of the Jurong area, which is set to be the largest commercial hub outside the Central Business District. Places of interest around Jurong such as Jurong Industrial Estate, Jurong Innovation District, and Nanyang Technological University (NTU) will be seamlessly connected.
Nearby amenities
Amid the lush landscape at West Terra @ Bukit Batok, you will find outdoor facilities such as children's playgrounds and adult and elderly fitness stations. Generous pockets of green space, plants, and meandering paths create a relaxing and welcoming environment for you and your family. Outdoor seats and precinct pavilions are also provided for gatherings. The roof gardens of some residential blocks will serve as ideal spots for quiet contemplation or an evening stroll. 
In addition, the rooftop gardens atop both multi-storey car parks offer additional venues where you can relax and unwind. You will also find daily conveniences within easy reach as West Terra @ Bukit Batok has its supermarket, eating house and shops. The development will also have a Residents' Committee Centre and a childcare centre.
Other than a myriad of facilities within the HDB complex, residents of West Terra would be spoiled daily with all the public amenities around Bukit Batok and Jurong neighbourhoods. You will have no trouble running errands from schools, shopping centres, and healthcare facilities.
Shopping centres near West Terra @ Bukit Batok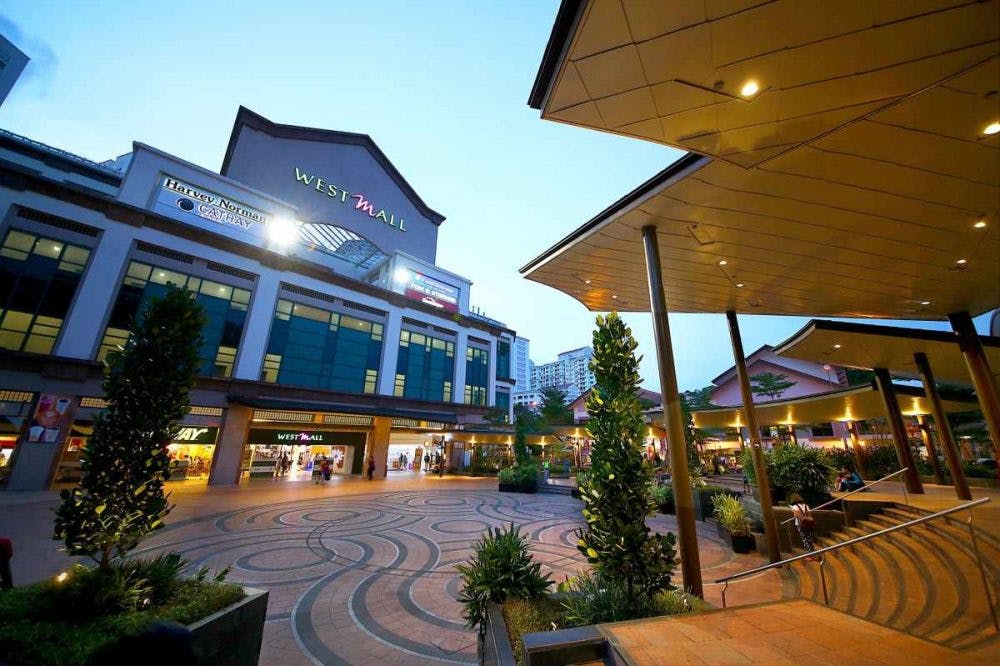 You can find the West Mall next to Bukit Batok MRT Station. It boasts a wide variety of stores, a library, a cinema, a supermarket, and a post office. West Terra residents can buy almost everything they need in this shopping mall. 
West Terra @ Bukit Batok is close to several shopping malls in Jurong, such as Westgate Mall. Located at the heart of Jurong Gateway, the integrated retail and office development comprises a 7-level lifestyle and family shopping mall and a 20-level office tower known as Westgate Tower.
Hawker centres near West Terra @ Bukit Batok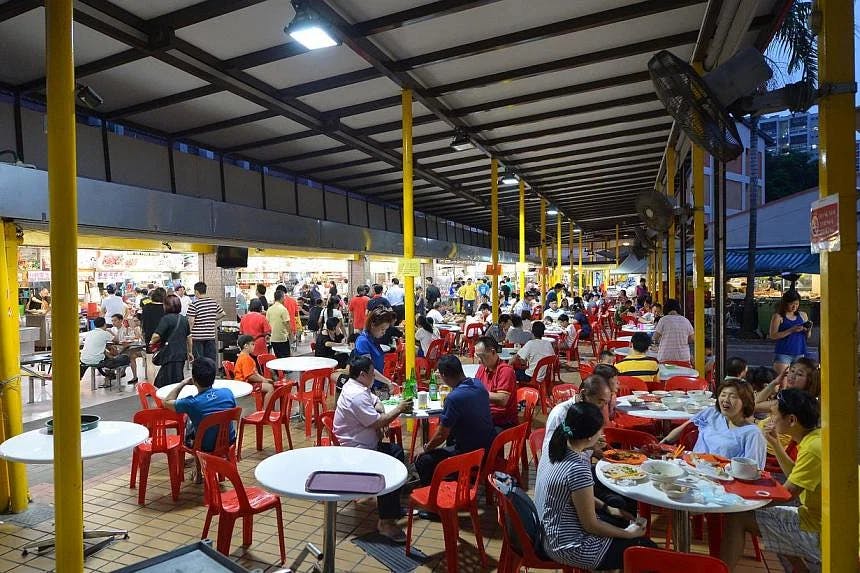 Bukit Batok is fast becoming a foodie's destination, especially for hawker food. Bukit Batok Street 11 Food Centre has a good mix of stalls. It is located approximately 900 metres from West Terra HDB. Hokkien Mee Ngoh Hiang has been a must-visit since 2012.
Another local favourite is the S-11 Bukit Batok Food House, one of the most reliable food centres in Bukit Batok since 1993. If you are just moving in and ask your neighbours where to grab good food, they often refer to this hawker centre!
Other nearby hawker centres include Yuhua Village Market and Food Centre, Broad Food Centre Toh Guan Rd, and Meng Soon Huat Food Centre.
Schools near West Terra @ Bukit Batok
There are many schools near West Terra @ Bukit Batok. From nursery schools to higher education, Dulwich College and Millennia Institute are also available – most institutions are within walking distance from West Terra. 
As for parents who are particularly concerned about the primary balloting exercise, West Terra is within a 2km radius of the popular St Anthony's Primary School and Princess Elizabeth Primary School. There are a total of 9 schools within the area which can be considered, including:
Dazhong Primary School
Princess Elizabeth Primary School
Bukit View Primary School
Fuhua Primary School
Jurong Primary School
Keming Primary School
Lianhua Primary School
St Anthony's Primary School
Yuhua Primary School
Moreover, the news is that ACS (Primary) Barker Road is moving to Tengah and will become a co-ed school in 2030. With ACS joining the area, the options for children's education are getting wider.
Libraries near West Terra @ Bukit Batok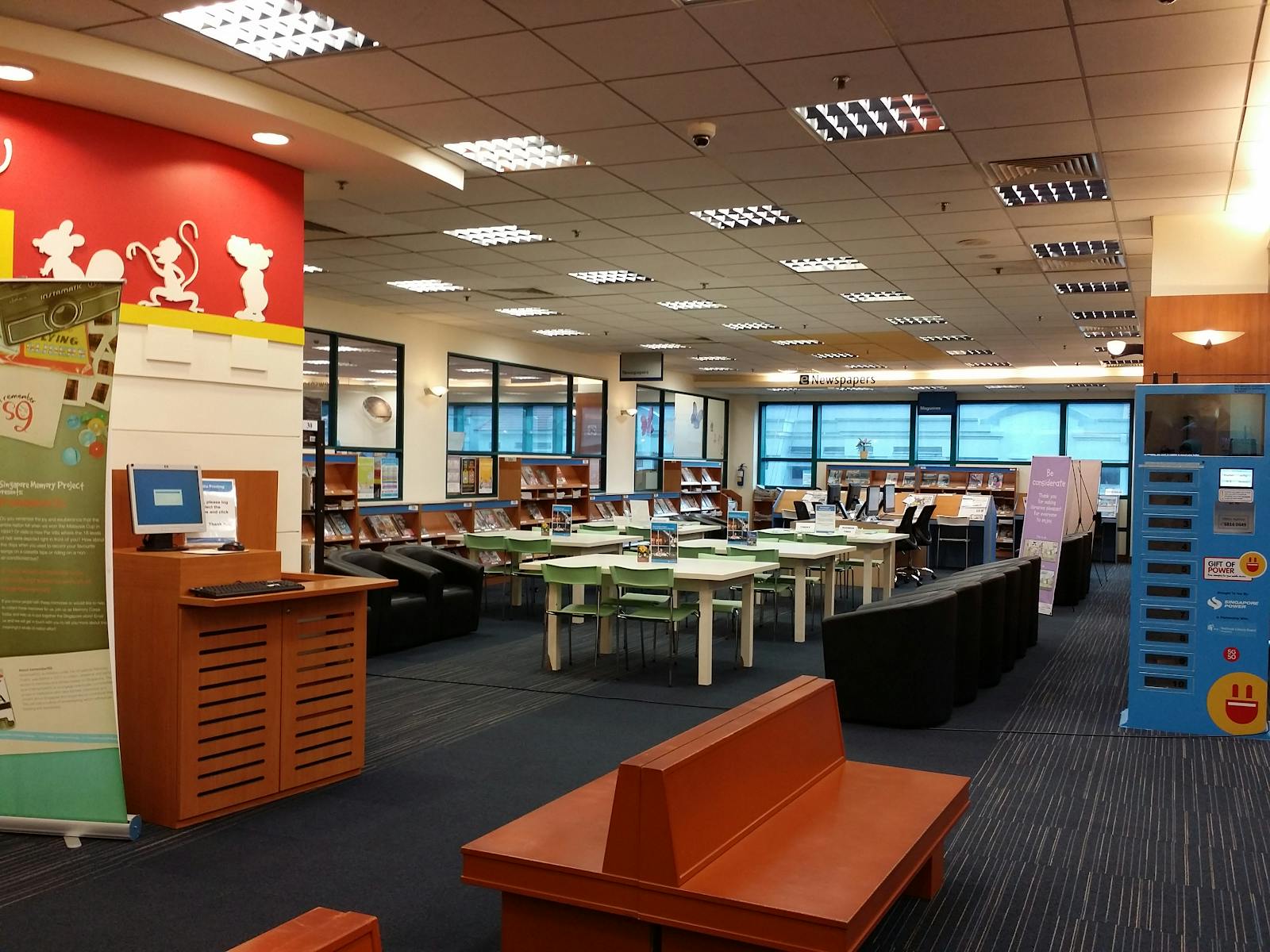 Located a kilometre away, Bukit Batok Public Library covers an area of 1,276 square metres and is situated within the famous West Mall Shopping Centre. The most extensive collection in this library is Children's English books, fiction and non-fiction, followed by English books for Adults. 
As for the clubs, one of the highlights is the Heartland Book Club which was formed in 2005. It is open to all reading enthusiasts, with one of the highlights of the club is that it invites local and foreign authors to discuss their books and enrich the club members' literary experience. 
On top of that, Bukit Batok Public Library is the first library to introduce the Electronic Library Management System (ELIMS). It allows automated and instantaneous book borrowing and instant book returns via book drop at any public library in Singapore.
Sports centres near West Terra @ Bukit Batok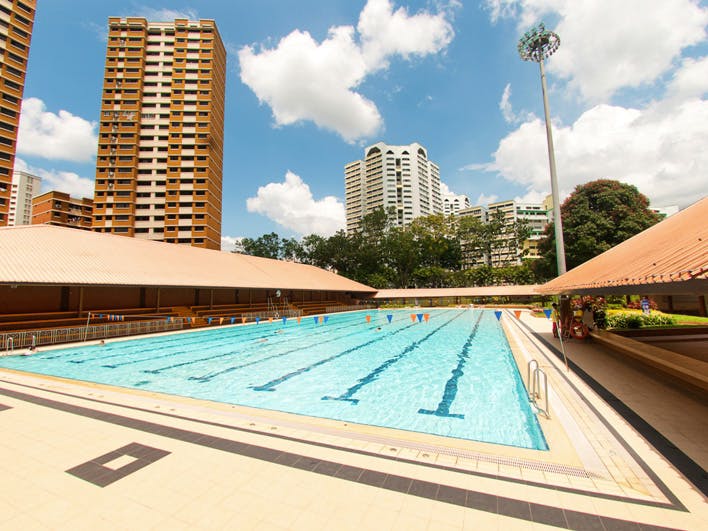 Residents with an active lifestyle will enjoy numerous sports centres near West Terra. Bukit Batok Swimming Complex is a short drive from the HDB complex. Alternatively, drive a bit further and get to Jurong East Sports Centre - the swimming complex is the first to offer a lazy river, wave pool, and fun slides at an affordable rate.
With its other facilities like an air-conditioned sports hall, stadium, and fitness gym, Jurong East Sports Centre prides itself as a preferred venue for community events, tournaments, and a leisure day.
Parks near West Terra @ Bukit Batok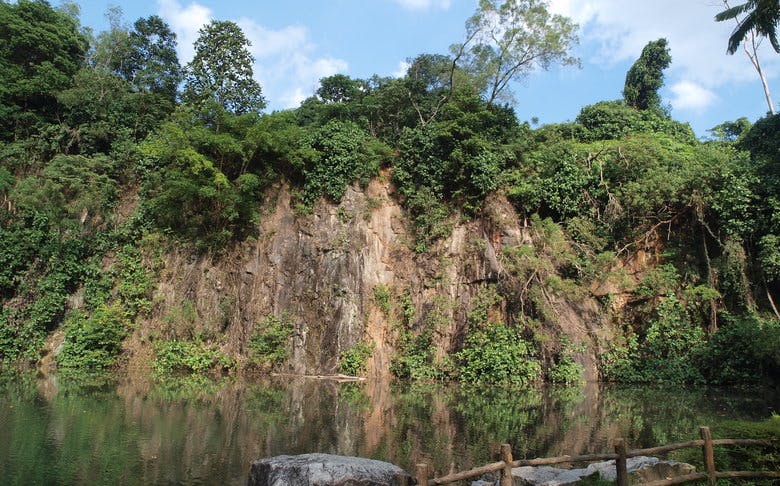 Living in the Bukit Batok neighbourhood, you would never catch yourself losing touch with nature. Head down to Bukit Batok Nature Park, which features stunning views and crystal-clear waters. Here, you can get that peaceful nature walk you desire, providing an escape from the hustle and bustle of the city, and just soak in the serene atmosphere within the park. 
You can stroll on the meandering footpaths that run through the secondary forest and admire the beauty of the lush greenery. Alternatively, run on the park's undulating terrain for an invigorating workout or hike through the woods while enjoying the beautiful surroundings. 
Bukit Batok Town Park has 42 hectares of parkland. It is known as Little Guilin or Xiao Guilin among the locals; the park is attractively landscaped so that you can walk beside the lake. There, two dome-shaped shelters give you a fantastic view of the tranquil lake. It is popular with shutterbugs and wedding couples.
Places of worship near West Terra @ Bukit Batok
Searching churches, mosques, and temples near West Terra @ Bukit Batok is also relatively easy because you can find several places of worship that belong to different faiths within a 2-km radius. Here is a list of places of worship in Bukit Batok and Jurong around the HDB complex:
Bukit Batok Presbyterian Church (700m)
Sattha Punchaniyaram Buddhist Temple (1km)
Trinity @ Bukit Batok (1.1km)
Tong Tien Kung Temple (1.6km)
Assemblies of God Church - New Destiny Fellowship International (1.7km)
Masjid Ar-Raudhah (1.8km)
Ah Ma Temple (2km)
Masjid Al Mukminin (2km)
Sri Arulmigu Murugan Temple (2km)
Hospitals near West Terra @ Bukit Batok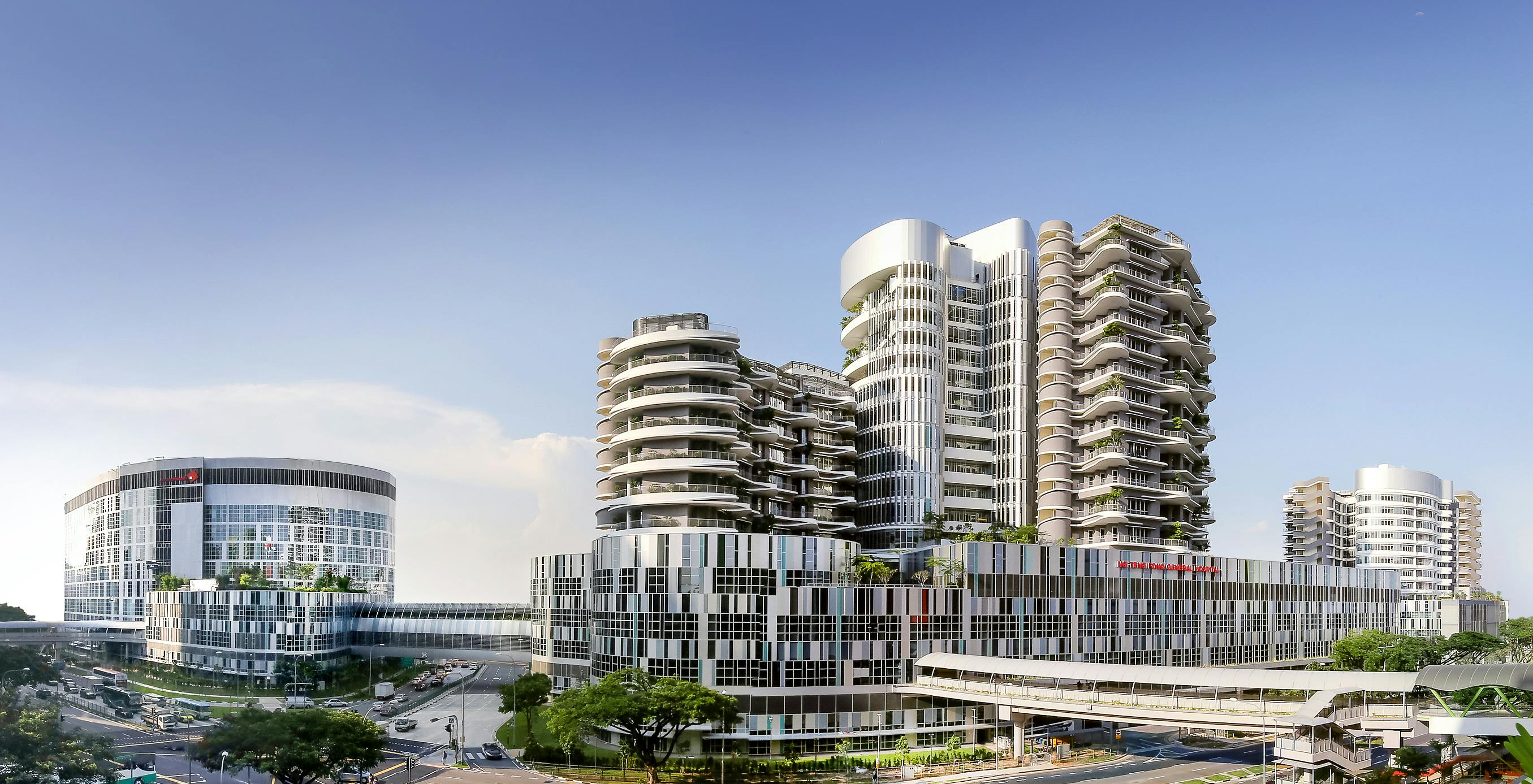 In times of health emergency, head to the 700-bed Ng Teng Fong General Hospital located at Jurong East. It takes approximately a 10-minute drive to get there. Ng Teng Fong General Hospital is part of an integrated development with the adjoining Jurong Community Hospital. Patients benefit from the co-management of doctors from both hospitals and integrated medical records and treatment plans.
However, if you prefer smaller medical facilities near West Terra, some options include Yeo Clinic and OneCare Clinic Bukit Batok West.