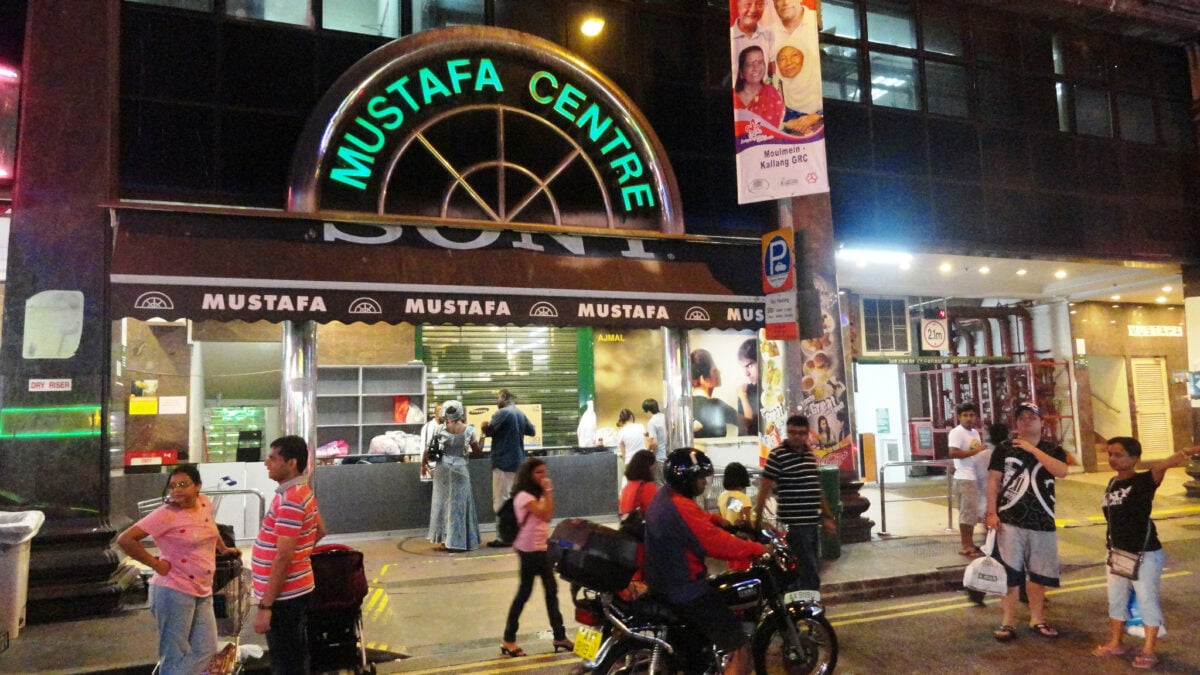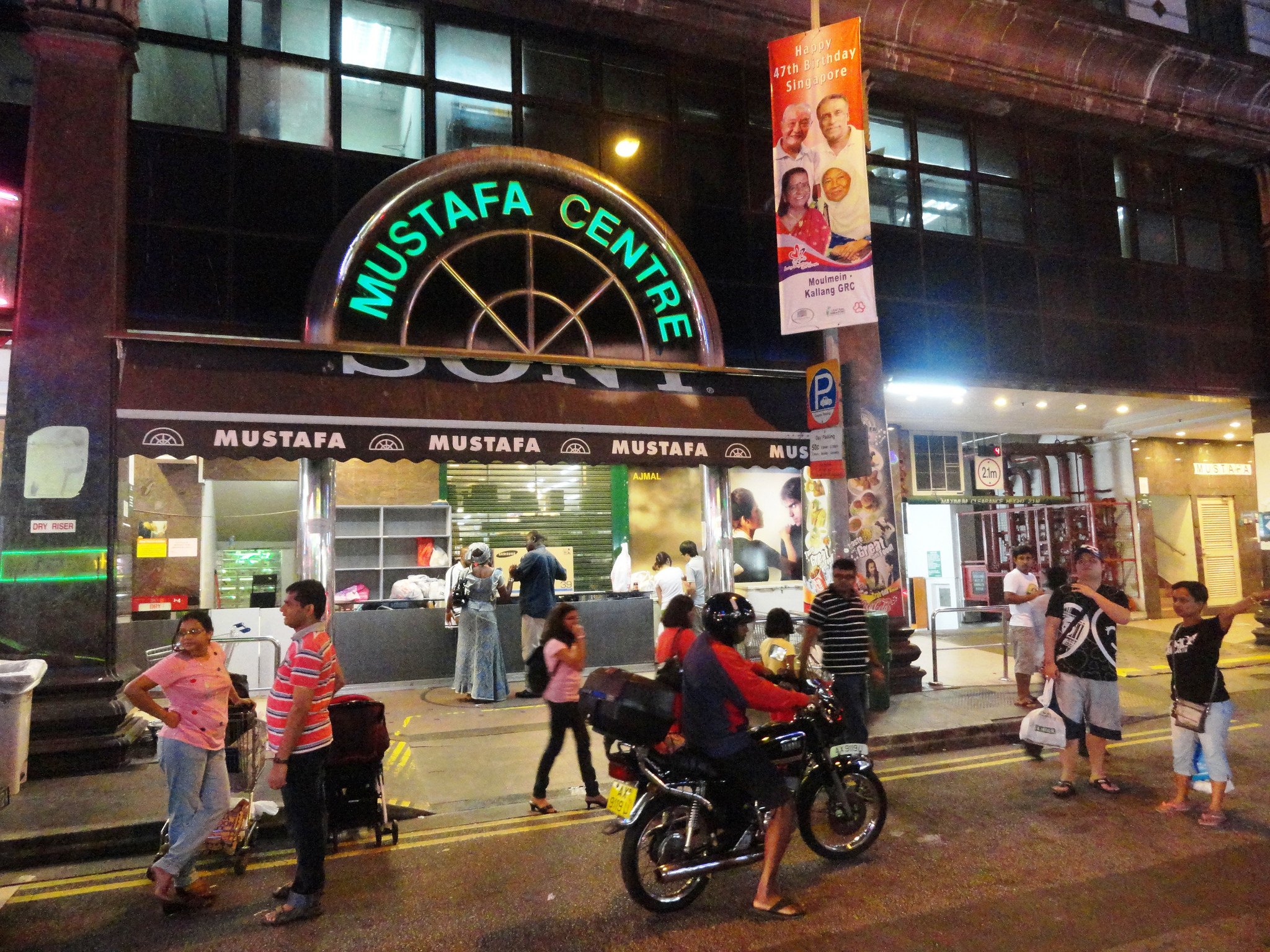 Mustafa Centre is closing its Serangoon branch, and moving stock back to the main store. The reason is the slated demolition of Serangoon Plaza, probably sometime this year. Mustafa Centre has occupied three floors of Serangoon Plaza since 1985, a whopping 65,000 square feet. Here are some interesting property lessons to pick up from their history, which apply to both home and commercial spaces:
Walk the grounds yourself, and do so often
The boss of Mustafa Centre, Mr. Mustaq Ahmad, is known for being hands-on. Most of the staff can attest to how he's often the first to work, and the last to leave. This isn't just good for business, but also for gauging the property market around you.
When you frequent your property, you can keep an eye on latest developments. You'll know if a new development is coming up nearby, which is important for gauging the competition (will they undercut you for tenants?)
You can also see the popularity (or lack of it) in surrounding amenities like hawker centres and parkland.
For commercial properties, you need to be present to see opportunities. A large part of Mustafa Centre's success is due to their responsiveness to shoppers – they know how to configure the floor space of the mall to maximise returns per square foot. This is derived from more than sales figures; it comes from direct observation of customer behaviour, and noting foot traffic in different parts of the mall.
Sometimes, just seeing what kind of people frequent your property's surroundings (students, housewives, young professionals, and so forth) is enough make a strategic difference in your plans.
Ask before doing
Mustafa Centre was once fined $17,000. This was for posing a fire hazard (the store was too packed), and for unauthorised use of a corridor for retail purposes.
In Singapore, owners of commercial property have long had a "do first, apologise later if you have to" attitude. The prevailing sentiment is that it's harder and slower to ask for permission (such as to stack things dangerously close to the fire hose), than to just do it and apologise later.
But sometimes, that apology is accompanied by a fine. It's even worse if something does go wrong – such as someone dying in a fire – and then resulting in a lawsuit.
For landlords of residential properties, always get permission to make renovations and alterations. If you don't, you too might get "closed down" while you have undo your renovations. And the cost of that vacancy can amount to several months of rental income.
As slow and annoying as it may be, ask before you do. Never assume your "small" changes are also small to our authorities.
The key to making your property work is simple: be useful
Mustafa Centre is known for selling virtually anything. From gold to groceries to electronics, to money changers and flight tickets, and even cars for a brief period. Even the cashiers in Mustafa Centre can draw money for you, as if they're ATMs.
This probably goes back to Mr. Mustaq Ahmad's past, in which he began by selling handkerchiefs from a roadside stall.
The key thing to note is that Mustafa Centre, and its management, seldom suffer from tunnel vision. They observe what's needed, and adapt to provide the service. They are also quick to cancel what doesn't work (the short-lived car business).
The property moves with them in this capacity, changing to sell whatever's needed.
That's a good perspective for any landlord to have. Rather than fix your focus on one thing (e.g. My property is for expatriates, or my property is for low cost retail tenants), try to be open-minded. When you change or upgrade your property, focus on being useful to prospective tenants (and know what that is, see point 1).
Don't make changes to your property solely on the basis on what you think would be great. Sometimes, no one wants to pay more rent for an apartment just because of its walk-in wardrobe. Just like no one may want to rent your commercial space for F&B, no matter how badly you want to be the landlord of a famous restaurant.
Let your tenants be the main decider of changes and upgrades.
Look for tenants that are a low cost provider of essentials
This is also a trait Warren Buffet looks for in businesses. Commercial property owners should learn one important lesson from Mustafa Centre:
If you want a long term tenant with good prospects, pick a low cost provider of essential items or services. Think Sheng Siong, instead of a fancy gourmet deli with $500 hams, or a luxury goods retailer. A low cost provider of essentials is a recession resistant, and often highly capitalised business.