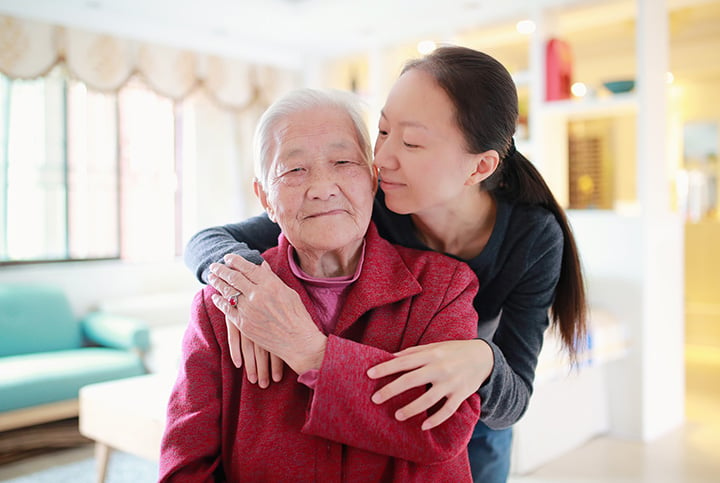 Singapore's population is ageing rapidly. Today, 1 in every 8 Singaporean are over the age of 65. This figure is expected to double by 2030. That means almost everyone of us will soon have a senior to care for, be it our parents or in-laws. Aside from buying a home close to our senior parents so we can take care of them with greater convenience, taking hands-on steps to make their homes elder-friendly is something we need to do to prevent accidents. These are some things you can do, starting with your next visit. (There's also a HDB subsidy seniors can apply for!)
1. Keep electrical cords neat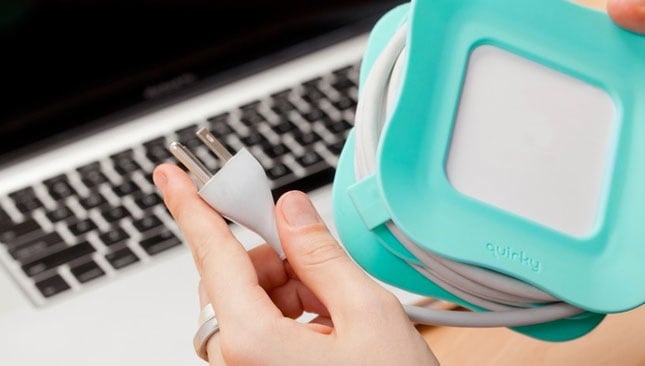 If you're anything like the average Singaporean, you have plenty of devices that need charging. This usually means plenty of electrical cords lying around in the home. Ensure that these are covered and secured, and keep them out of the way to minimise the risk of trips and falls.
2. Buy appliances that switch off automatically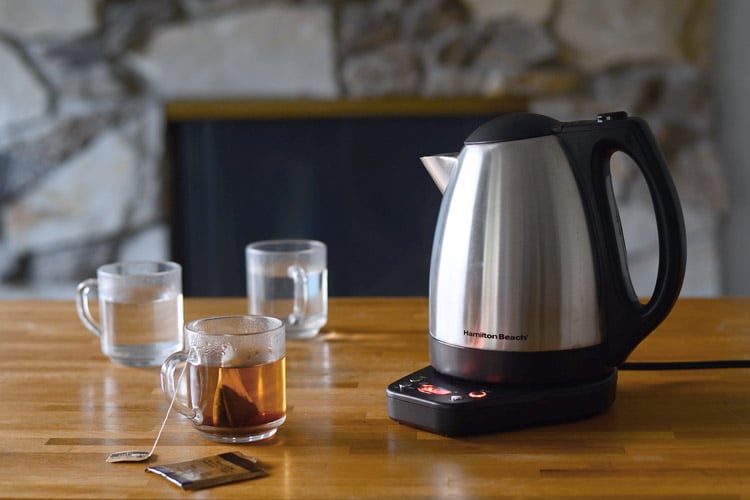 (Credits)
Forgetfulness and absent-mindedness come naturally with age, so do what you can to prevent accidents that may arise because of this. For instance, rather than having your senior parents grapple with a stovetop kettle, get them an electric kettle that will turn off automatically once the water has boiled.
3. Provide adequate lighting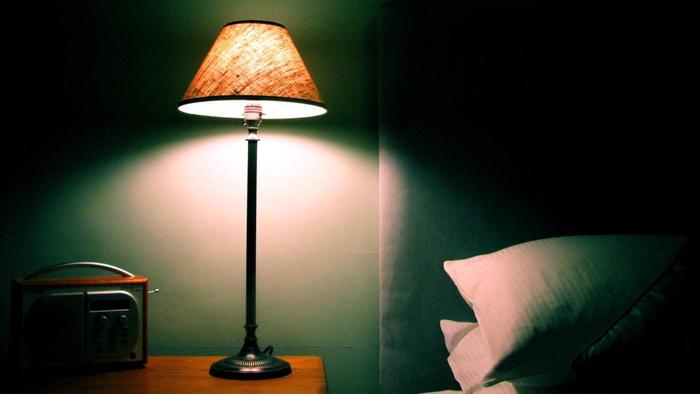 (Credits)
Your senior parents might have long-sightedness, cataracts, glaucoma, or other vision problems. With this in mind, you can improve their quality of life by ensuring your home is well-lit. In particular, install bedside lamps in their bedroom so that they don't need to cross the room in darkness in order to turn on the lights.
4. Outfit your bathroom with emergency aids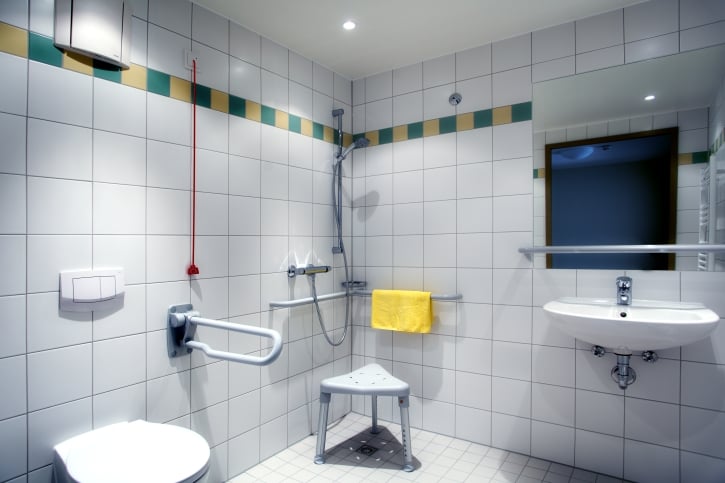 (Credits)
The risk of having an senior parent slip and fall in the shower is very real. Avoid this scenario by outfitting your bathroom with elder-friendly grab bars and emergency aids such as call bells. Call bells come in the form of either a button or pull-cord, and should be large enough and in an eye-catching colour (e.g. yellow/red) for easy sighting in dim lighting.
5. Avoid using marble and glazed tiles
(Credits)
For elder-friendly flooring, look for slip-resistant tiles. Avoid marble, granite or glazed homogenous tiles, as these have a tendency of being slippery, especially when wet. If your parents have the habit of wearing slippers at home, make sure that they're well-fitted, and that the soles of these slippers provides the necessary friction and support. Take note of and replace any footwear when the sole starts to become smooth and lose grip.
Also, make sure any rugs or carpets have non-slip pads stuck underneath.
Subsidies for outfitting a HDB flat for seniors
Under the HDB's Enhancement for Active Seniors (EASE) programme, eligible seniors can apply for their flats to be retrofitted for improved safety and mobility at a subsidised cost. Depending on the size of the flat, the EASE subsidy can cover up to 95% of the total cost. For example, the estimated cost for an senior living in a 2-room flat is about $125 (5%), while the government pays $2,375 (95%).
There are 3 ways to submit an application for EASE. More information is accessible via HDB's EASE page.
If you found this article useful, 99.co recommends Quick Guide to BTO, SBF and Resale HDB Grants for Couples and How to do up your home without taking a renovation loan
Looking for a property? Find your dream home on Singapore's largest property portal 99.co!
Looking for a property?
Find the home of your dreams today on Singapore's fastest-growing property portal 99.co! If you would like to estimate the potential value of your property, check out 99.co's Property Value Tool for free. Also, don't forget to join our Facebook community page or Telegram chat group! Meanwhile, if you have an interesting property-related story to share with us, drop us a message here — and we'll review it and get back to you.