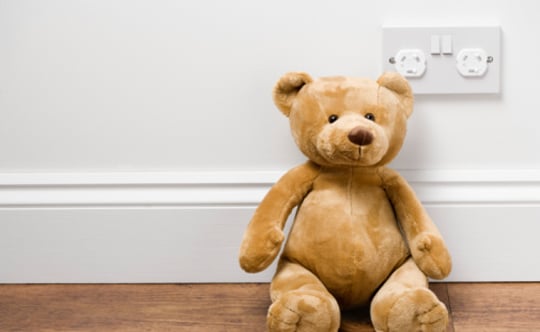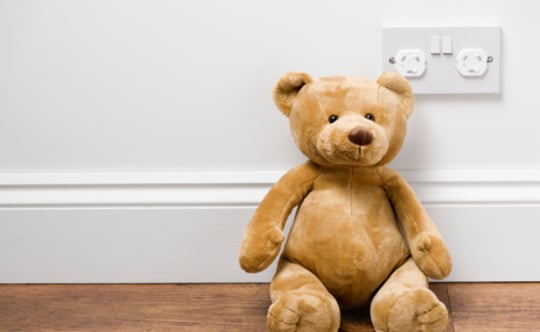 (Credits)
Childhood injury is one of the leading causes of child deaths globally. According to a study on childhood injuries in Singapore, these injuries account for up to 37% of all emergency department visits – that's a pretty significant number!
However, by taking the proper precautions (or: by letting your inner kiasu parent loose), most of these injuries can easily be prevented. Here's how you can child-proof each room in your home to create a safer environment for your kids:
#1: The living room
Surprisingly, the living room has the most potential for accidents than any other room in the house, with over half of all reported childhood injuries occurring here.
Start off by checking that your furniture is stable – or better yet, bolt them down. Young children love to climb, and they may try to hold on to things for stability as they toddle around. If you have any furniture that is made of glass (like glass coffee tables or cabinets), swap them out for less breakable materials. Remove glass decorations like vases and photo frames as well, and keep them somewhere high and out of the way.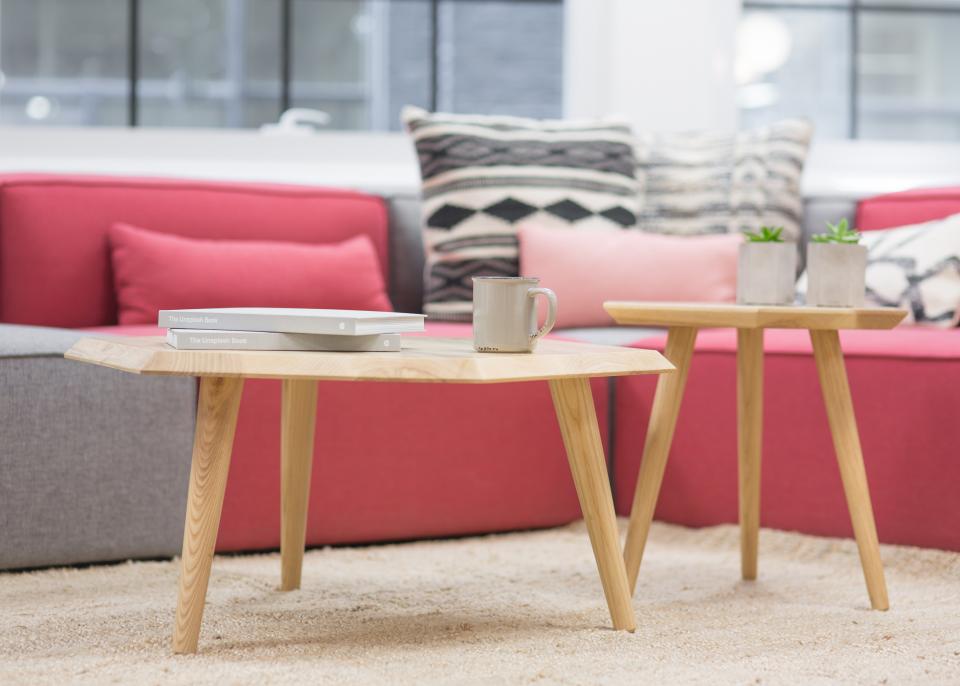 (Credits)
Instead of having a TV stand, you may consider mounting your TV on the wall to reduce the chances of it toppling over or being pulled down. Keep all your remote controls somewhere safe, and secure the battery covers so kids can't open them. Some remotes may use button batteries,  which can be fatal if swallowed.
#2: The kitchen
The kitchen is the second largest cause of childhood injuries in the home. It's best to use a safety gate to prevent children from entering when there are no adults around.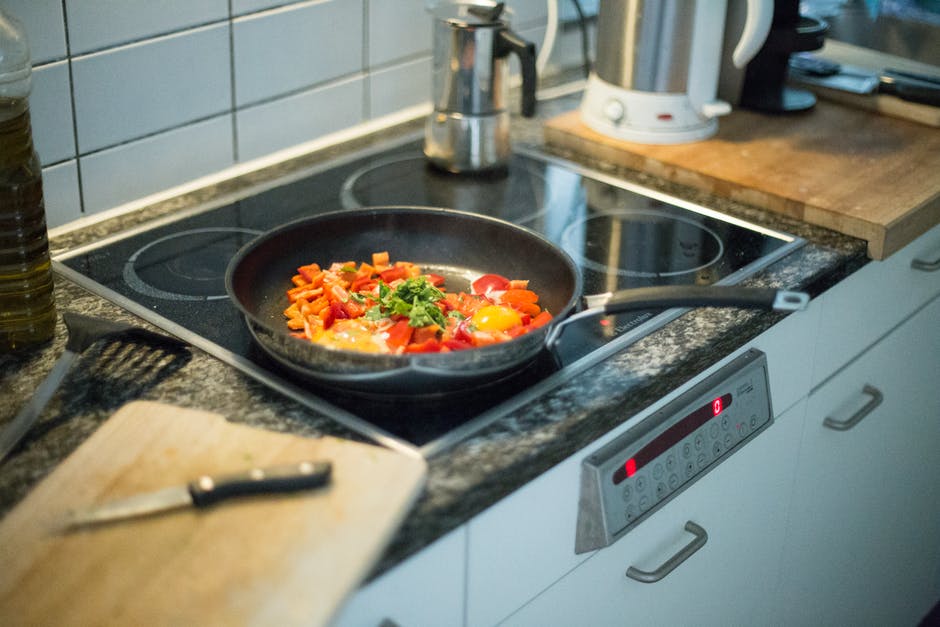 (Credits)
Keep all your kitchenware and cutlery safely locked away. Place safety latches on all cabinet doors and drawers so that your kids can't open them. Make sure to use baby locks for the fridge, oven, dishwasher, and other similar appliances that kids shouldn't be getting into.
When cooking, use your stove's back burners, and turn all pot handles towards the back of the stove so your kids won't be able to reach them. Be careful when carrying hot drinks or food, and make sure to set them down safely away from your children.
#3: The bedroom
Your child's bedroom is their comfort zone, so you'll want to make sure it's as safe as possible.
If you have an infant, never put them to sleep in an adult bed. Let them sleep in their own crib, and make sure there are no spaces at the sides where your child's head or body might slip through. Avoid using sarong cradles to rock your baby to sleep. While popular, these can be dangerous, and have resulted in serious injuries to young children.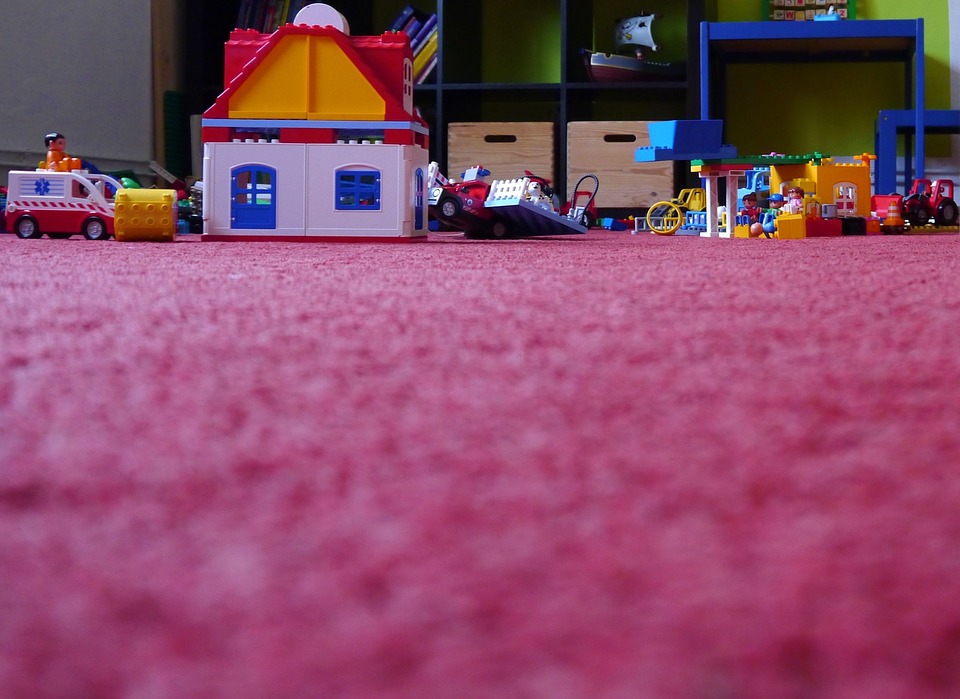 (Credits)
Pick up and keep all toys in a box or chest when not in use. For babies and toddlers, be sure not to let them sleep with stuffed animals or pillows, as these may pose a risk of suffocation.
#4: The bathroom
Like the kitchen, the bathroom can be a dangerous place for your child. It's possible for kids to drown in less than 6 centimetres of water, so never leave them unattended. To make sure they don't wander in on their own, lock the bathroom door from the outside when not in use.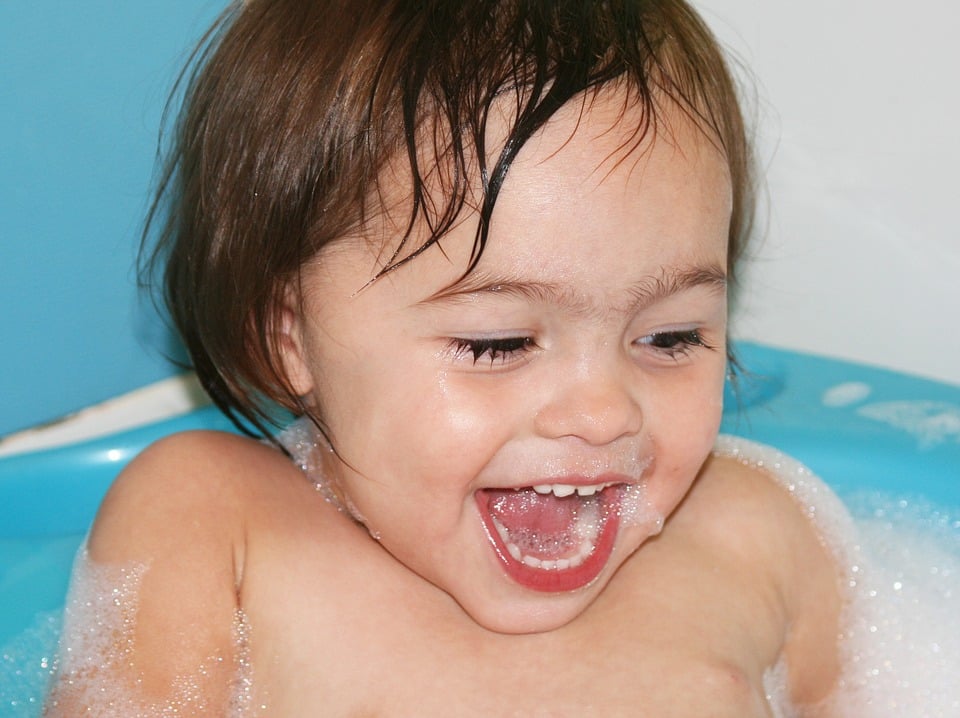 (Credits)
Don't leave any uncovered sources of water around. Kids love playing with water, but they are top-heavy and may easily slip on the bathroom tiles. Keep the toilet lid closed, drain the bathtub when not in use, and cover any pails that you may be using for water storage. To prevent them from slipping, line the floor and tub with rubber mats.
Put shavers away, and keep all toiletries and bath products well away from little hands.
#5: General child-proofing
When child-proofing each room, be as thorough as possible. Get on your hands and knees and look at things from your child's eye level. That's the best way to identify potential hazards and remove them from the equation.
Use safety gates to block access to stairs and other dangerous areas. If your furniture has any sharp or hard edges, apply corner or edge bumpers to protect your kids from injury.
Keep all electrical cords out of the way, install safety switches and cover all electrical outlets with child-safe covers. Lock away anything that's sharp, toxic, or potentially dangerous so kids won't be able to get to them.
If you don't just live with young children, but also your elderly parents, take a look at our article on how to elder proof your flat as well. Some similarities – such as keeping electrical cables out of the way – apply, but there are also other things that you can do to make your home as elder-friendly as possible.  
Upcoming Freehold Condo Launch: The Arcady @ Boon Keng
About Elizabeth Tan
Elizabeth is a writer, a Harry Potter fanatic, and a Game Of Thrones addict.
Looking to sell your property?
Whether your HDB apartment is reaching the end of its Minimum Occupation Period (MOP) or your condo has crossed its Seller Stamp Duty (SSD) window, it is always good to know how much you can potentially gain if you were to list and sell your property. Not only that, you'll also need to know whether your gains would allow you to right-size to the dream home in the neighbourhood you and your family have been eyeing.
One easy way is to send us a request for a credible and trusted property consultant to reach out to you.
Alternatively, you can jump onto 99.co's Property Value Tool to get an estimate for free.
If you're looking for your dream home, be it as a first-time or seasoned homebuyer or seller – say, to upgrade or right-size – you will find it on Singapore's fastest-growing property portal 99.co.
Meanwhile, if you have an interesting property-related story to share with us, drop us a message here — and we'll review it and get back to you.
Join our social media communities!
Facebook | Instagram | TikTok | Telegram | YouTube | Twitter