As more family members and networked devices tap onto your home WiFi network, you need the latest WiFi system to meet every demand 100% of the time.
Everyone is spending more time at home, be it for work, play or schoolwork. This means there is a real need to ensure the WiFi setup at home fulfils bigger demands for current and future wireless scenarios.
The last thing homeowners want is to invest in a 2-year broadband subscription plan that comes bundled with a router, only to lock themselves into a world of network congestion and dropped frames while video streaming or playing games.
Furthermore, beyond the traditional mobile phones, tablets and notebooks, newer devices are now available for Work-from-Home office and entertainment scenarios.
These devices are mostly wirelessly connected – printers, VR goggles, baby-monitoring cams, voice-assisted smart home speakers like Google Nest, sensors and more. Some of them are battery-operated and run on a 24/7 basis.
What's challenging is that their WiFi signals criss-cross each other all over the house all the time. Whether they are from different rooms (or floors, for anyone living in a maisonette or landed house), these devices are constantly sending and receiving data from other household members.
With more time spent at home and a greater abundance of wirelessly networked devices, it has become far more essential that the home's WiFi network meets everyone's and every device's data needs.
How WiFi 6 solves these scenarios
Fortunately, there is WiFi 6 – the next-generation WiFi protocol that's easier to remember than the previous 802.11n (now called WiFi 4) and 802.11ac (WiFi 5). Theoretically, WiFi 6 has a maximum transfer speed of 9.6Gbps – two and half times faster than WiFi 5.
Speed however, is not its only advantage. For work-from-home families, beyond having a broader highway for data transfers, there are also layers of depth, especially when multiple devices with varying data demands call on the router at the same time.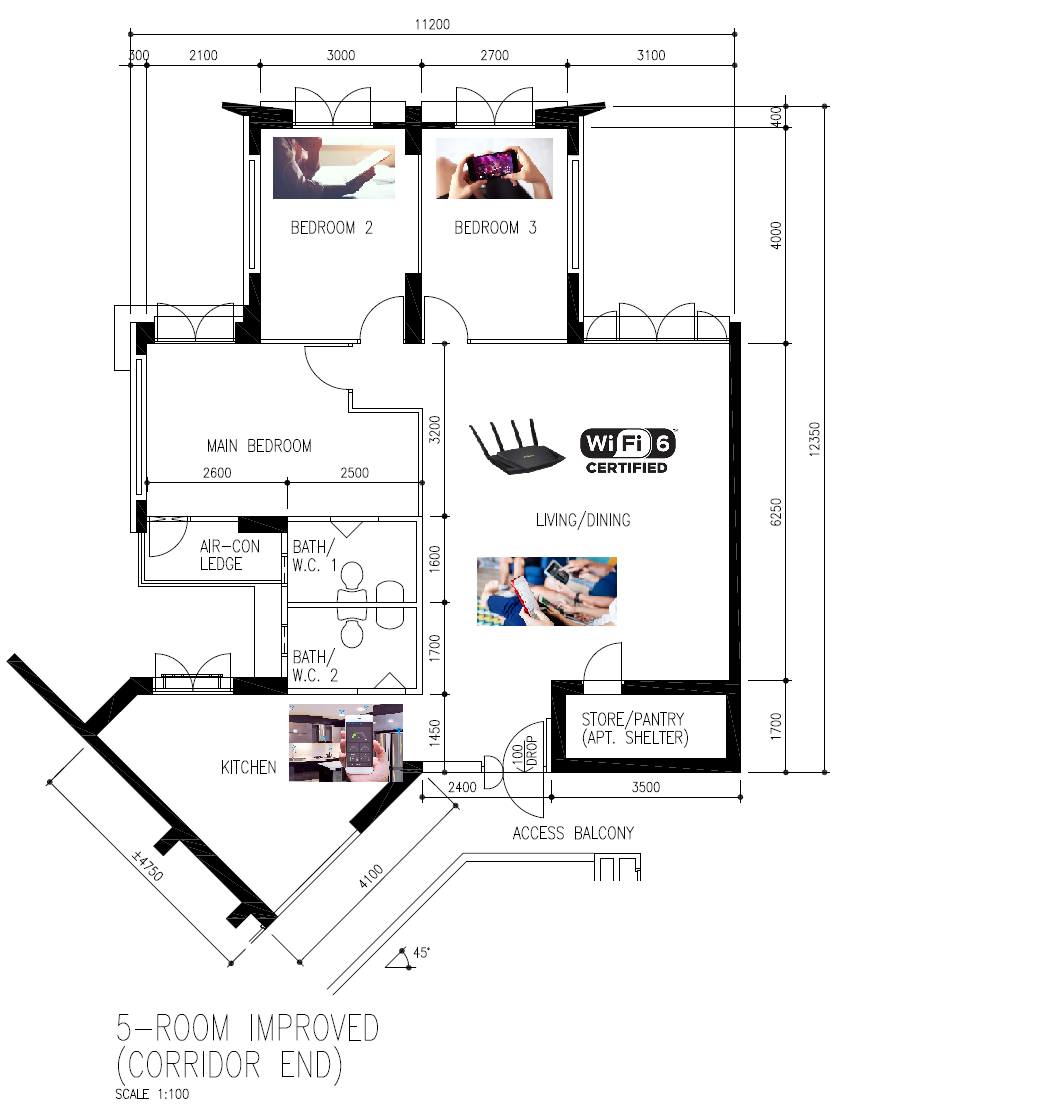 WiFi 6 offers the following improvements at home:
1. SPEED: Better and more efficient transfer of data
Imagine streaming a 4K video to a wireless device like a tablet or notebook at home. On non-WiFi 6 standards, there is the possibility of getting that whirly icon – indicative of a lag or buffering – midway through a stream.
With WiFi 6, more data is packed into one transmission, so the possibility of seeing that whirly icon becomes minimal. Compared to WiFi 5, WiFi 6 is 25% better in terms of data transmission efficiency.
Imagine an invisible data tunnel connecting the WiFi router to the mobile device. On WiFi 5 networks, there are only 256 "throughput signals" streaming through the tunnel at once. For WiFi 6, it's 1024 "throughput signals" – an impressive upgrade indeed!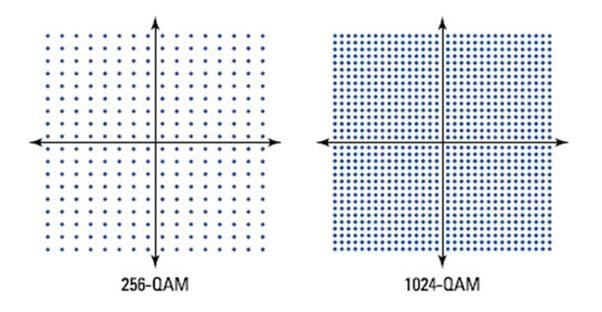 In a household with multiple devices and users, each data tunnel is delivering 25% more data throughput without compromising on speed and quality. It's a significant improvement over WiFi 5.
2. BREADTH: Wider channel for greater bandwidth
Another improvement WiFi 6 gives is the channel it uses. This is important when the household has numerous wirelessly connected devices.
Going back to that data tunnel example, WiFi 6 has a broader tunnel or frequency (160MHz). Compared to WiFi 5 (80MHz), this is two times the improvement.
This means that sending and receiving data on a wirelessly networked device is now less congested, allowing for faster downloads and uploads.
3. STABILITY: Faster and more stable connectivity
Among the three key improvements WiFi 6 has over previous standards, the third one's probably the most significant.
WiFi 6 ensures that all devices connected have equal priority and stability. This is not an easy feat to achieve when multiple devices are made differently with varying data requests.
Whether it is a phone, notebook, IP camera, smart TV (using Chromecast, for example), or smart home devices like speakers, locks, lights, WiFi 6 ensure that no device is left behind… or in this case, lagging behind.
Choosing the right Service Provider
To enable WiFi 6 at home, homeowners need a service provider with the proper knowledge, service plan and customer guidance.
Consider MyRepublic's Broadband plans, which include Wifi-6 Routers like the ASUS RT-AX3000 and the ASUS ROG-AX11000 gaming router. These routers allow for:
a. Improved multitasking
In previous WiFi standards, the WiFi router could only communicate with one device at any one time. Imagine a household where different members are using their mobile devices – on any lesser WiFi standard, it is likely that some of them may experience slower response times.
This is because older WiFi routers can only accept data requests on a first-come, first-served basis. As more devices get added, the network becomes congested.
The beauty of a WiFi 6 router is that it can communicate with more than one device at once. Not only that, it can do so with up to 8 devices simultaneously (WiFi 5 routers can only do up to 4).
This improvement includes both uplink and downlink between the router and multiple devices, which means all household members can enjoy seamless connectivity without waiting anymore.
b. Greater efficient use of signal channels
Another good reason to switch to a WiFi 6 router is signal channel efficiency.
While every device gets connected, signal requests and data packets for each device are optimally planned and routed efficiently.
For example, a child may be loading a webpage on his laptop; his father may be on a Zoom call on his phone, while his mother may be streaming a 4K cooking video on YouTube in the kitchen. With WiFi 6, the data packets for all three devices are sent out efficiently at the same time instead of prioritised in a first-in-first-out queueing sequence.
c. Better power management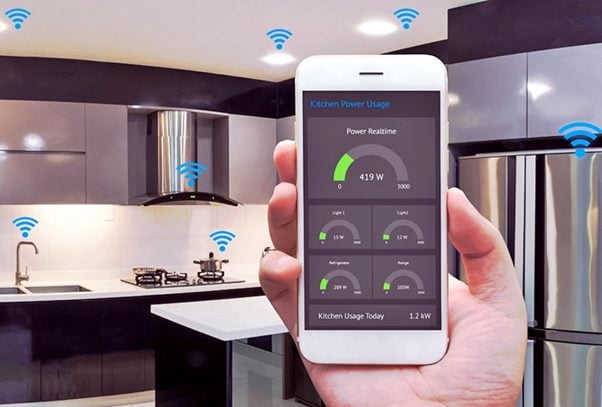 WiFi 6 has a feature called Target Wake Time, or TWT for short. This is useful for battery-operated smart appliances which run 24/7, like digital locks, temperature sensors and monitor cams.
For these devices to work, they have to ping the router frequently to collect and send data. With WiFi 6, TWT enables homeowners to schedule how frequent data is sent. It saves battery life and minimises wireless interference with other devices at home.
Choosing the right plan
MyRepublic currently offers multiple subscription plans bundled with WiFi 6 routers. These include free Termination Point installations for new customers, home voice (unlimited calls) and a free 1-month subscription upon re-contract.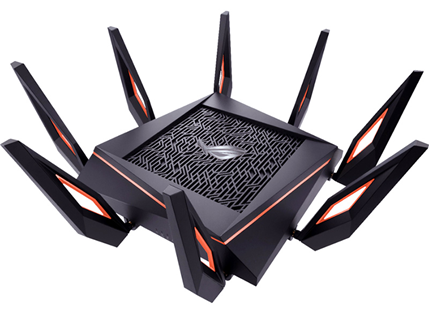 These plans include the award-winning ASUS RT-AX3000 WiFi-6 router (standard), ASUS TUF Gaming AX3000 or ROG-AX11000 WiFi-6 router (gamer) and TP-Link Deco X60. Do check them out at MyRepublic's website and give them a call right away.
Brought to you by MyRepublic.
Looking for a property?
Find the home of your dreams today on Singapore's fastest-growing property portal 99.co! If you would like to estimate the potential value of your property, check out 99.co's Property Value Tool for free. Also, don't forget to join our Facebook community page or Telegram chat group! Meanwhile, if you have an interesting property-related story to share with us, drop us a message here — and we'll review it and get back to you.
Note that this content may be reproduced in edited form on our content partner sites. They include AsiaOne and Yahoo South-East Asia but are not limited to these.