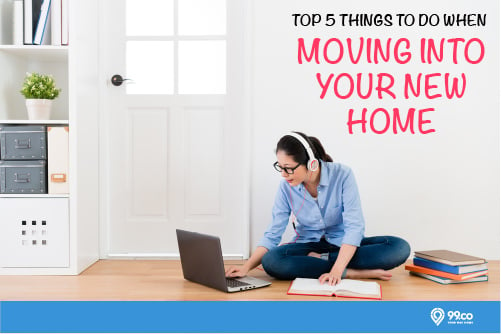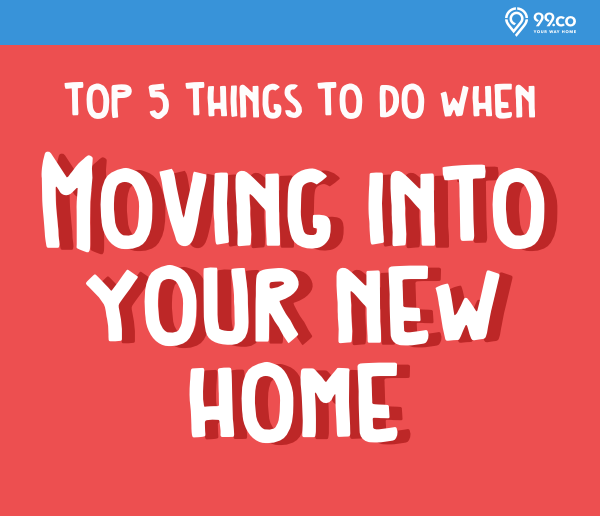 Whether you're fresh off the boat and settling into your new rental home or a proud homeowner, there are certain items on your checklist which need to be ticked off before calling your new abode home sweet home.
After successfully finding homes for dozens of homeowners and renters, we have come up with the top 5 things you need to do in order to make moving into your new home as hassle-free as possible.  
(1) Set a date to move in
This point seems like a no-brainer but if we had a dollar every time we heard someone wish on hindsight that they had confirmed a date to move in from the get-go, we'll be several thousand dollars richer!
It is imperative to set a date to move in early in the day, instead of leaving it to fate, or worse, the whims and fancies of your contractor or moving company to dictate when you should move –  at their convenience!
Take this date as your goal post, or the final end goal to work towards. Getting this date down pat is half the battle won as you will be better able to plan the rest of your schedule leading up towards moving into your new home. For instance, you could apply for a day off way in advance and block out the spot on your Google calendar so your boss and co-workers know that you won't be available on a certain date.
For the more spiritual among us, we may want to pick an auspicious date to accompany the move, or to conduct a house blessing ceremony.
(2) Apply for the relevant permits
For those moving into a private condominium, you will need to apply for a moving-in permit with the Management Corporation Strata Title and pay a deposit as a safeguard against any damage your movers may inflict on the lift or common property. Also, private condos have by-laws which govern when moving in can take place so as not to inconvenience other residences. While moving in on a weekend may sound like the most logical thing to do, it pays to note that most condos only allow moving in up to 1pm on Saturdays while moving in or out is strictly prohibited on Sundays.
There is more flexibility allowed when moving into an HDB flat but as always, common sense and consideration should prevail and the onus is on you to ensure that your neighbours are not unnecessarily inconvenienced (e.g. moving in in the wee hours of the night or hogging the lift).
(3) Arrange for a cleaning crew
Take it from us – moving into a new premise requires stamina, perseverance and several bottles of energy drinks to get you through the whole process from start to finish. Packing and unpacking in itself is a herculean task and you need to operate on energy conservation mode wherever possible. As such, we highly recommend engaging the service of a cleaning crew to do a thorough pre-moving in cleanup job.
Even if you're moving into a brand new home with new cabinetry and fittings, dust mysteriously takes on a life of its own and appears at alarming rates so it's best if you let the professionals have a first shot at cleaning. Don't underestimate the stress involved in moving so outsource whatever tasks you can. You'll thank us for it later!
(4) Get your home Wi-Fi ready
Being the Smart City we are, we depend heavily on easy access to the Internet for both professional and personal reasons. Indeed, having a fast and dependable Wi-Fi connection is as important to the average person as the air we breathe.
In this day and age where fibre broadband plans come in all permutations and costs, you may consider going with a no-contract plan where you aren't tied down by any one mobile or Internet service contract. If you'd like freedom of choice and enjoy a hassle-free fibre broadband experience, MyRepublic's No Contract 1Gbps Fibre Broadband gives you peace of mind with no early contract termination fee i.e. people who find themselves in the predicament of having to cancel the plan after a few months will not be penalised. There is also the convenience of being able to sign up for this No Contract promotion online! What's more, MyRepublic enables you to check if your home is fibre ready by keying in a few details here.
For homeowners who have no issues with contracts and have been signing up for contract broadband plans all along,  MyRepublic's 24-month contract deal might be a better alternative!
(5) Book your movers early
Do your homework and check with family, friends or good ol' Mr. Google for reliable moving companies. The good ones (that provide fast, efficient service at a reasonable cost) often operate on full schedules, especially in auspicious months such as the lunar eighth month, or before major festivals like Chinese New Year.
Don't assume that everyone does a good job (we have heard of boxes being lost during the process) and it pays to be kiasu (read: early bird catches the worm) when it comes to securing a mover to help you move in.
We hope you have found our recommendations helpful. Enjoy your new home and drop us a note if you happened to have found your home on 99.co!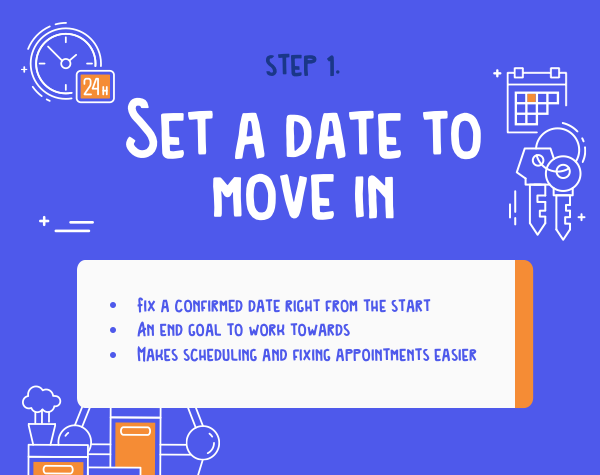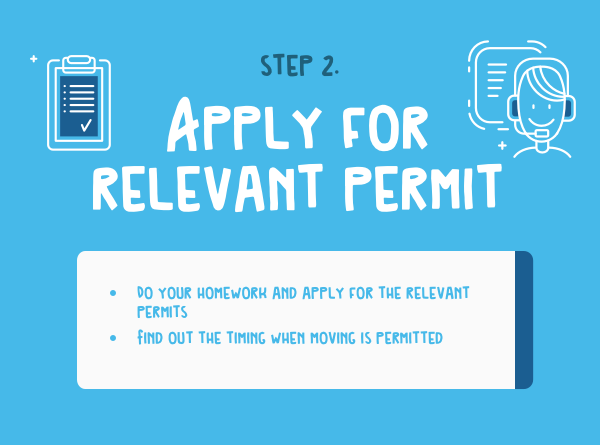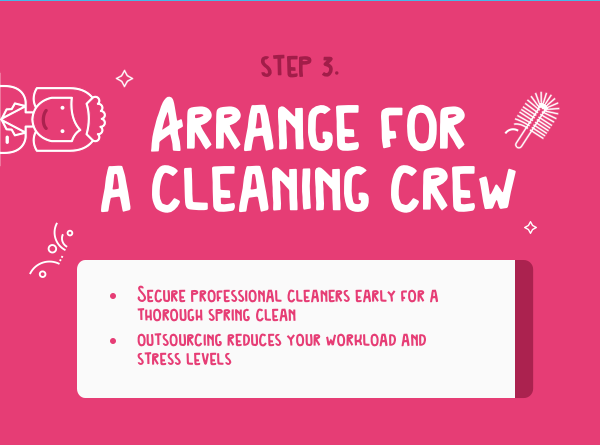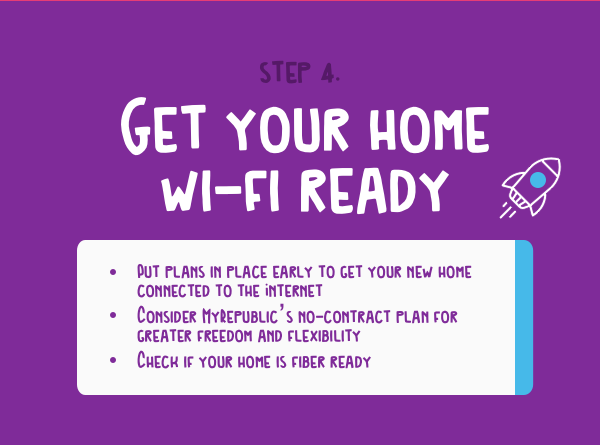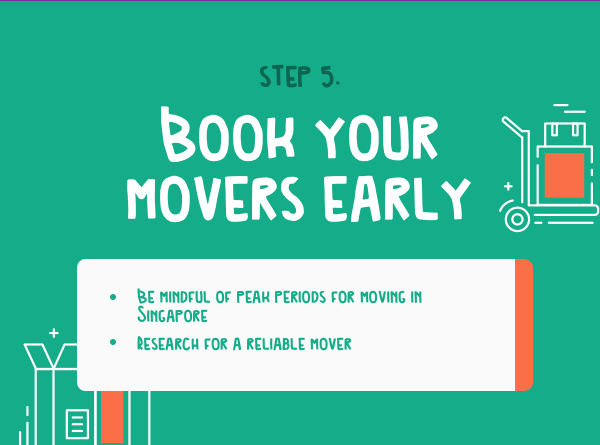 Brought to you by MyRepublic, a world leading Telcotech company, delivering fibre broadband, voice and digital services to homes and businesses across Asia Pacific. Depending on your needs, MyRepublic offers both a no contract and 24-months contract package. Sign up today!
Looking for a property?
Find the home of your dreams today on Singapore's fastest-growing property portal 99.co! If you would like to estimate the potential value of your property, check out 99.co's Property Value Tool for free. Also, don't forget to join our Facebook community page or Telegram chat group! Meanwhile, if you have an interesting property-related story to share with us, drop us a message here — and we'll review it and get back to you.
Note that this content may be reproduced in edited form on our content partner sites. They include AsiaOne and Yahoo South-East Asia but are not limited to these.