If you mention Holland Village to anyone, you will find that eateries and watering holes are most often associated with the famous enclave in the Holland Road vicinity. As part of Master Plan 2014, the Urban Redevelopment Authority (URA) announced efforts to expand Holland Village to serve as a "signature community node for formal and informal events".
In a highly charged race which saw prominent developers participating in the bid for the Holland Village Extension site, Far East Organization with its joint venture partners Sino Group and Sekisui House clinched the prized commercial and residential site with a winning bid of $1.213 billion. In its decision making process, URA said that the concept proposed by Far East Organization is "compelling in its design concept and planning of the public realm".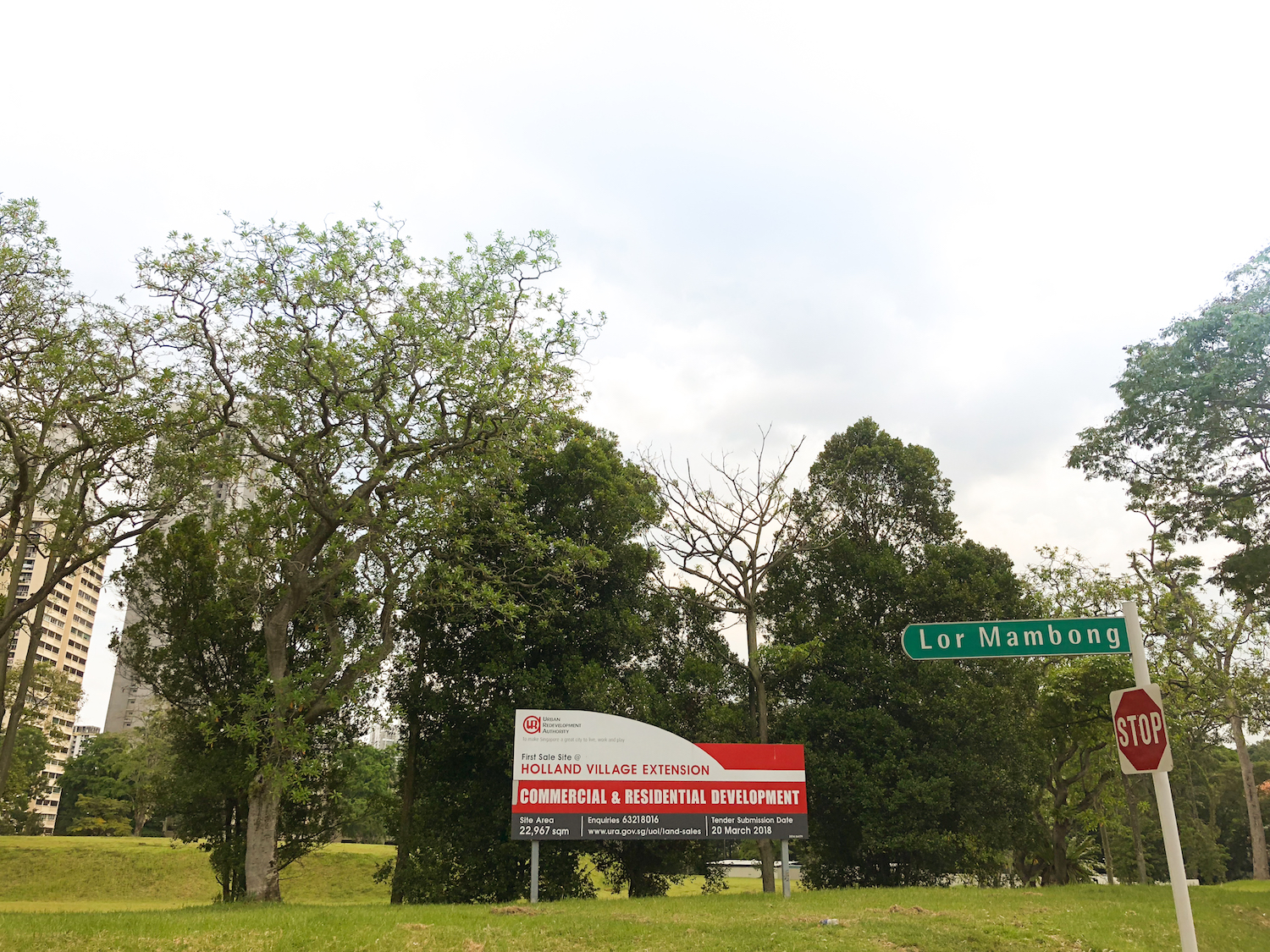 Holland Village is already an established locale in its own right – attracting a colourful mix of professionals, expats and youngsters. After its planned expansion and rejuvenation, Holland Village is expected to provide more space and set the stage for increased community interaction.
Increased property developments around the Holland vicinity
Since May 2017, District 10 has seen a slew of en bloc deals – some 17 en bloc sales transactions have been reported, with a total estimated value of over $3 billion. In the Holland vicinity, six collective sales deals have been sealed, with the second biggest en bloc transaction this year taking place at Tulip Garden, which was sold for $907 million. Other recent sales in the upscale locale include The Wilshire, Hollandia, Toho Mansion, The Estoril and Olinda Lodge.
The area has seen robust en bloc activity, with some en bloc deals that closed up to 20 per cent above the reserve price. Property analysts expect the higher premiums paid on the land to be factored in the per square foot (psf) pricing of new developments to be built on these en bloc sites.
Current data trends suggests an upward trajectory of property prices in District 10. From 3Q2016 to 2Q2018, condo prices in Singapore have increased by 4.9 per cent on the average, but in District 10, it has risen by 11.9 per cent.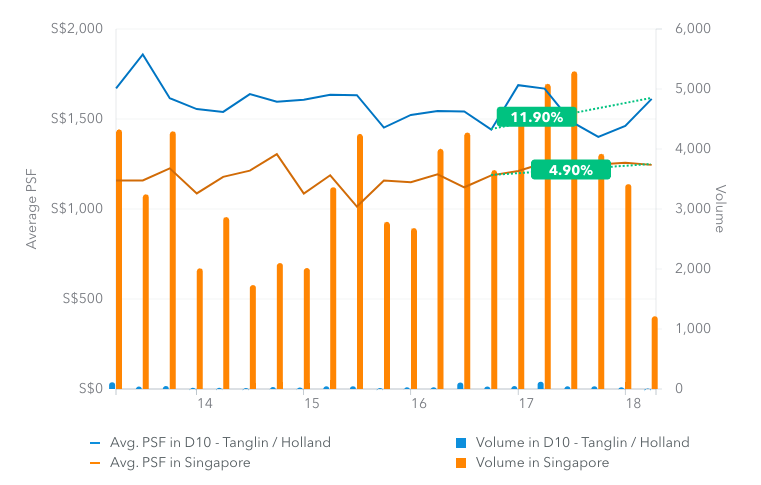 Source: https://go.99.co/D10-researcher-data (2Q 2014 – 2Q 2018)
Moreover, tenancy in District 10 has increased year-on-year. There were 1,501 rental transactions recorded in Q4 2016, while in Q4 2017, the number of transactions increased to 2,253 in Q4 2017. (Source: URA Realis, 99.co)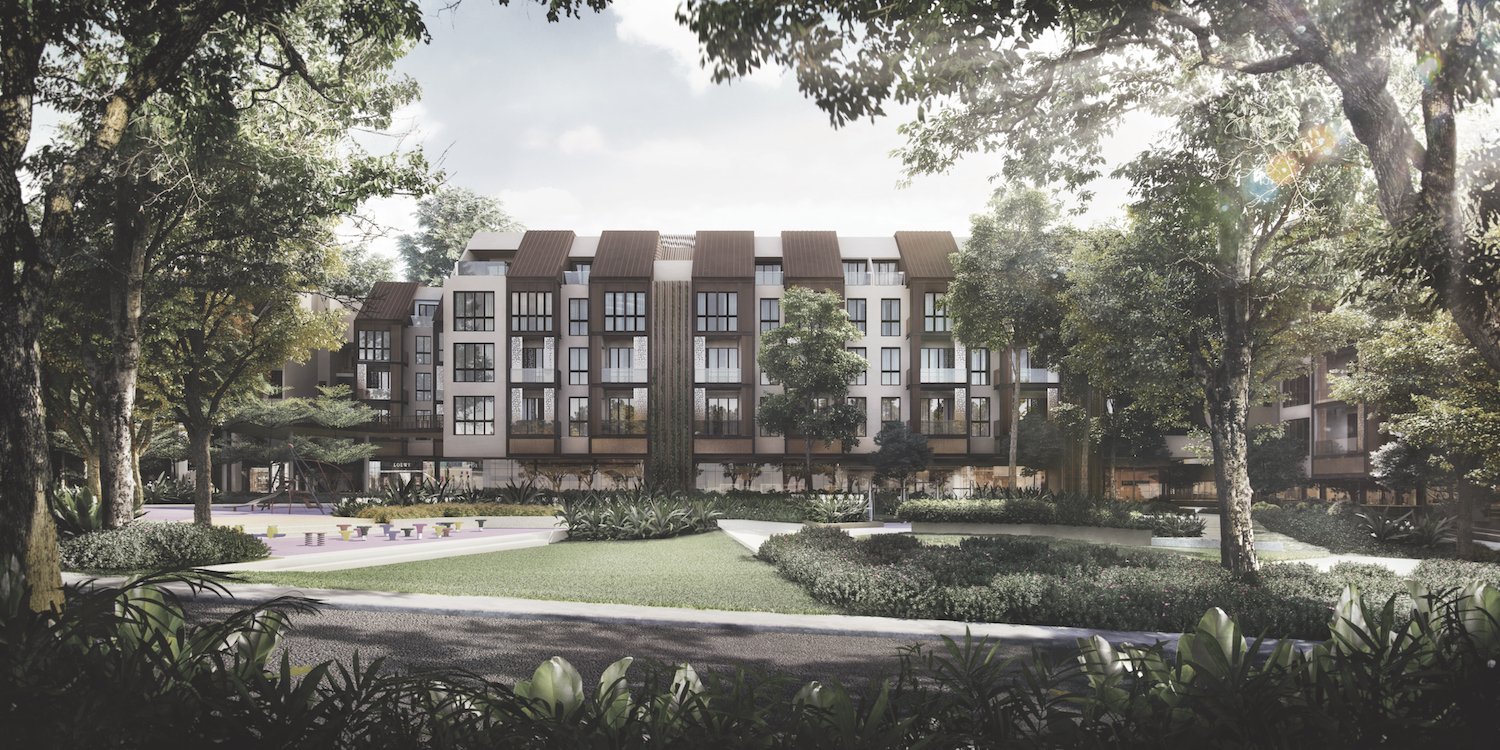 Parksuites – leading the wave of development
Amid the property rejuvenation that's currently taking place in the Holland locale, Parksuites is the first new condominium launch in the area to come into the market in the past nine years.
Built by homegrown developer Far East Organization, Parksuites marks the award-winning organization's foray to the Holland vicinity in recent times. Following its successful clinching of the plum Holland Village Extension site with its joint venture partners, Far East Organization is on track to lead the way in shaping the landscape in this part of D10.  
Nestled in the tranquil neighbourhood of Mount Sinai along Holland Grove Road, Parksuites offers residents a unique low-rise SOHO living experience ensconced in lush greenery. The project embodies the distinctive Far East SOHO hallmarks of being strategically located, having excellent connectivity and enjoying the flexibility of living spaces. As a developer that is very much aligned with the changing lifestyle and housing demands of Singaporeans, Far East SOHO properties successfully optimise form with functionality to provide housing solutions to complement the varied needs of homeowners today.
Comprising 119 exclusive units fitted with smart-home features, Parksuites affords residents an integrated lifestyle with 18 retail and lifestyle spaces carefully chosen and curated by Far East Organization.
Designed to cater to homeowners of different demographics, Parksuites offers a range of apartment configurations. These include one to two-bedroom apartments, two to three-bedroom dual key units as well as four-bedroom triplexes. A key feature of the dual key units is the 5m ceiling height, a key attribute of the Far East SOHO concept.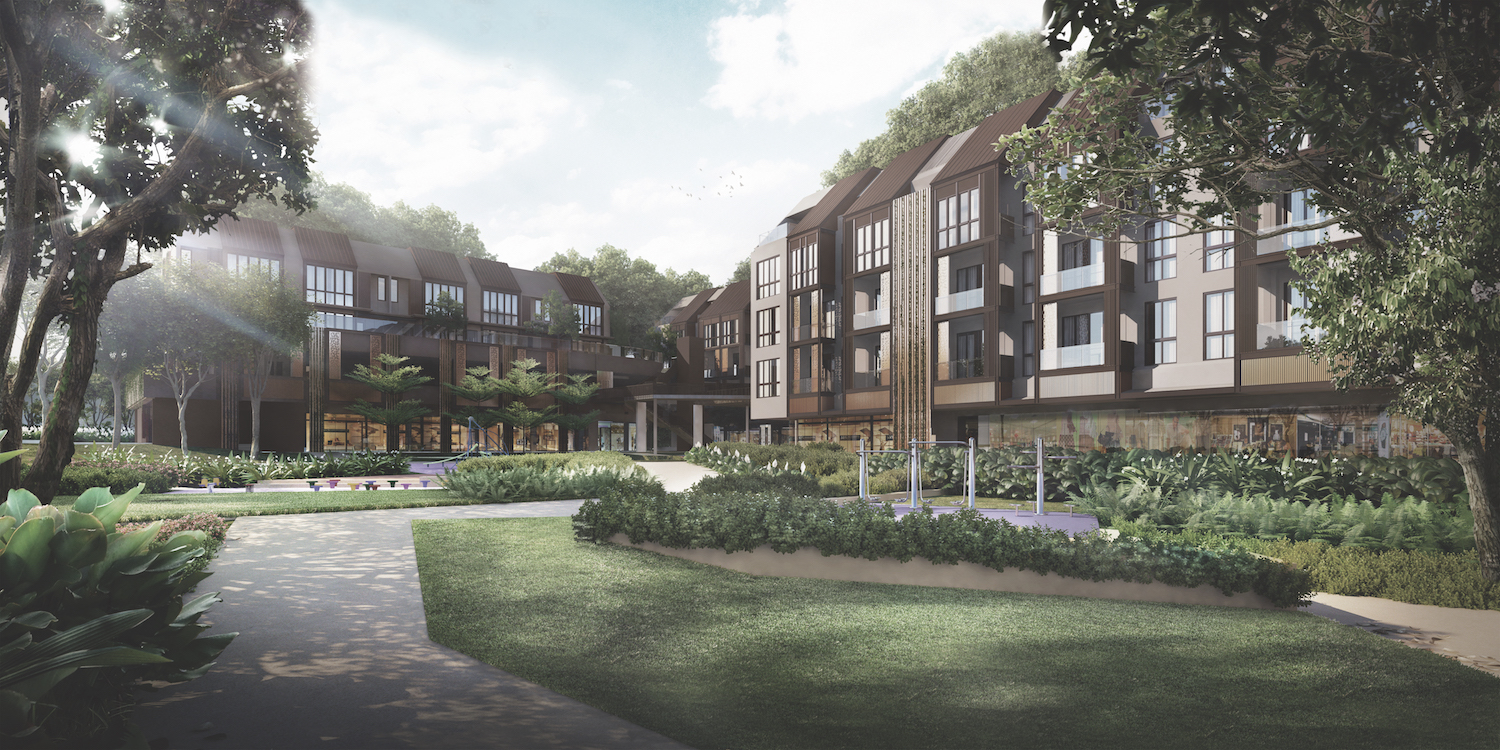 A garden home for everyone
Taking a leaf from its picturesque surroundings, located just next to Henry Park that is designed to be an extension of Parksuites, featuring lush landscaping and an abundance of open green spaces. While adults luxuriate in the natural greenery of the sprawling grounds, children have plenty of room to play.
In addition to providing a conducive environment to raise a family, Parksuites is conveniently located across the road from Henry Park Primary School. Nexus International School is two-minutes away by car. Schooling options further afield include Methodist Girls' School which is a seven-minute drive away, Anglo-Chinese School (Independent) and Raffles Girls' Primary School which are both 10-minutes away by car.
Major business districts and commercial hubs are easily accessible from Parksuites. The Central Business District and Marina Bay area are a short 15-minute drive while the innovation hub one-north, is just a six-minute drive away. Residents working at Mapletree Business City can expect to reach their workplace within 10-minutes.
Residents at Parksuites can look forward to being in close proximity to Holland Village, and a walking distance away from the vibrant community it's poised to host.
Don't miss out on securing your choice home at Parksuites! Find out more about Parksuites or call +65 6534 8000 / WhatsApp +65 9712 2344 for more information.
Presented by Far East Organization