Your New Launch expert in North Region
Ming Yao Lin
R060637I | L3008022J

---
5 New Launch projects in this Region
---
New Launches and amenities in North Region
---
Transaction history for North Region
Last 6 months
Avg. price (psf)
Last 1 year
Avg. price (psf)
Project

Date

Block

Unit

Area

Transacted Price

Psf

The Watergardens At Canberra

15/05/2022

53

#01 - xx

1,109 sqft
103 sqm
S$1.59 M

$1,432 psf

The Watergardens At Canberra

15/05/2022

31

#05 - xx

1,162 sqft
108 sqm
S$1.51 M

$1,301 psf

The Watergardens At Canberra

15/05/2022

41

#03 - xx

1,109 sqft
103 sqm
S$1.67 M

$1,508 psf

The Watergardens At Canberra

14/05/2022

53

#01 - xx

1,109 sqft
103 sqm
S$1.59 M

$1,436 psf

The Watergardens At Canberra

14/05/2022

49

#05 - xx

1,152 sqft
107 sqm
S$1.54 M

$1,335 psf

The Watergardens At Canberra

14/05/2022

47

#05 - xx

1,152 sqft
107 sqm
S$1.57 M

$1,365 psf

The Watergardens At Canberra

13/05/2022

33

#05 - xx

1,162 sqft
108 sqm
S$1.51 M

$1,301 psf

The Watergardens At Canberra

12/05/2022

53

#03 - xx

1,302 sqft
121 sqm
S$1.94 M

$1,489 psf

North Gaia

12/05/2022

43

#08 - xx

1,076 sqft
100 sqm
S$1.44 M

$1,340 psf

The Watergardens At Canberra

09/05/2022

27

#05 - xx

1,163 sqft
108 sqm
S$1.54 M

$1,328 psf

The Commodore

07/05/2022

59

#01 - xx

1,023 sqft
95 sqm
S$1.52 M

$1,488 psf

The Commodore

07/05/2022

67

#04 - xx

1,184 sqft
110 sqm
S$1.77 M

$1,496 psf

The Commodore

05/05/2022

61

#05 - xx

1,356 sqft
126 sqm
S$1.83 M

$1,352 psf

The Watergardens At Canberra

05/05/2022

47

#01 - xx

958 sqft
89 sqm
S$1.46 M

$1,522 psf

The Watergardens At Canberra

05/05/2022

45

#02 - xx

1,109 sqft
103 sqm
S$1.64 M

$1,480 psf

The Watergardens At Canberra

05/05/2022

45

#05 - xx

1,324 sqft
123 sqm
S$1.75 M

$1,323 psf

The Watergardens At Canberra

04/05/2022

35

#05 - xx

1,162 sqft
108 sqm
S$1.5 M

$1,288 psf

North Gaia

04/05/2022

43

#01 - xx

1,076 sqft
100 sqm
S$1.36 M

$1,262 psf

North Gaia

03/05/2022

41

#09 - xx

1,314 sqft
122 sqm
S$1.7 M

$1,295 psf

Provence Residence

03/05/2022

31

#02 - xx

1,249 sqft
116 sqm
S$1.53 M

$1,227 psf

---
Price trends for North Region
Over the previous 6 months (Dec 2021 - May 2022), the average sale price of a unit in North Region has increased by 11.12% to S$1,279,824.
---
Compare New Launch Condos in North Region of Singapore
Select projects to compare
| | | | |
| --- | --- | --- | --- |
| The Watergardens At Canberra | Provence Residence | North Gaia | The Commodore |
| | | | |
| | | | 1 BR, 2 BR, 3 BR, 4 BR, 5 BR |
| | | | |
| | | | |
| 448 units · 76% of units sold | 413 units · 95% of units sold | 616 units · 20% of units sold | 219 units · 72% of units sold |
| | | | |
| | | | |
Data is sourced from URA, Realis and 99.co
---
---
Nearby Region with New Launches
---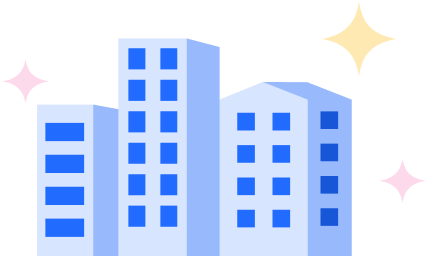 More about this region
Interested in finding the best new launch project in Singapore? Browse the latest new condo and landed development launches in the north region of Singapore on 99.co, with information on the project details, balance units, unit layout and floor plans for the new project just a click away. Narrow down your search with our user-friendly map search and sort by the expected project TOP date to find the project that is most suited to your needs. Browse the popular projects in the north of Singapore, such as Spring Waters Villas, The Watergardens At Canberra, Provence Residence, North Gaia, The Commodore. Enquire on the projects directly with our 99 featured agents, who are specially equipped with all the knowledge and expertise required to guide you on all the things you need to know about the project you are interested in.
The North Region of Singapore is widely regarded as the city's heartlands, consisting of the following areas: Yio Chu Kang, Khatib, Yishun, Sembawang, Admiralty, Woodlands and Marsiling. These towns are known for being leafy green neighbourhoods, with nature reserves, reservoirs and the Singapore Zoo and Jurong Bird Park giving the North region of Singapore its own distinct allure. With upcoming integrated developments in Bukit Canberra, Canberra Plaza, and Woodlands Health Campus, as part of the Urban Redevelopment Authority's (URA) goals of developing more one-stop hubs for residents, these are exciting times for property buyers looking at the North Region. Of the coming developments, the Woodlands Health Campus will have both acute and community hospitals, a nursing home, and specialist clinics providing residents with quality healthcare. Progressively opening from 2022, it is no wonder that many are eagerly snapping up residential and investment opportunities in the North Region. Let us make your new condo search a simple and easy one with the latest new project launches in the North of Singapore all available on 99.co. Let us make your new condo search a simple and easy one with the latest new project launches in the North of Singapore all available on 99.co.
---
About undefined
List of Schools in the North Region of Singapore
Admiralty Primary School
Admiralty Secondary School
Ahmad Ibrahim Primary School
Ahmad Ibrahim Secondary School
Canberra Primary School
List of Shopping Malls in the North Region of Singapore
888 Plaza
Admiralty Place
Causeway Point
Junction Nine
Northpoint City
---
Your New Launch expert in North Region
Free 1 to 1 consultation to suit your needs
Expert advice on the best projects
More information about this area
Ming Yao Lin
R060637I | L3008022J
Get in touch for a free North Region New Launch consultation and let me help you find the right project for you.

---
Disclaimer
The information on this page contains the latest available details about the group of condos within the North Region of Singapore which is a mix of information generated by the 99.co team and facts obtained from official developer sources. This includes, and is not limited to, the official developer brochure, to bring you the most accurate information to help with your choice of condo.

If any of the information is inaccurate, please contact us and we will amend the details as soon as possible. If you have any queries, compliments, or feedback on how we can learn to serve you better, please also feel free to reach out to us. We're listening!

Please read our full terms and conditions on 99.co's website or learn more about 99 Group.
---
Shortlist folder is empty
Search for listings to shortlist