This article was original written and contributed by Eugene Lim, KEO of ERA Realty.
It's no longer breaking news that the economy is going through a rough patch. The Monetary Authority of Singapore (MAS) in its latest analysis, published in The Straits Times on 28 April 2016 indicated that "the gloom blanketing Singapore's economy is likely to deepen although an outright recession remains unlikely". In such a climate, should people invest at all?
The market will always go up and down, the economy will always fluctuate. However, there will always be right investments to make. To exercise caution when investing doesn't necessarily mean to stop doing so entirely. For individuals who have the capital and plan to invest for the long term (at least 5-10 years), property could still be an ideal choice. In general, residential property investments offer an annual yield of 2-3 percent, while commercial property records slightly higher at 4-6 percent.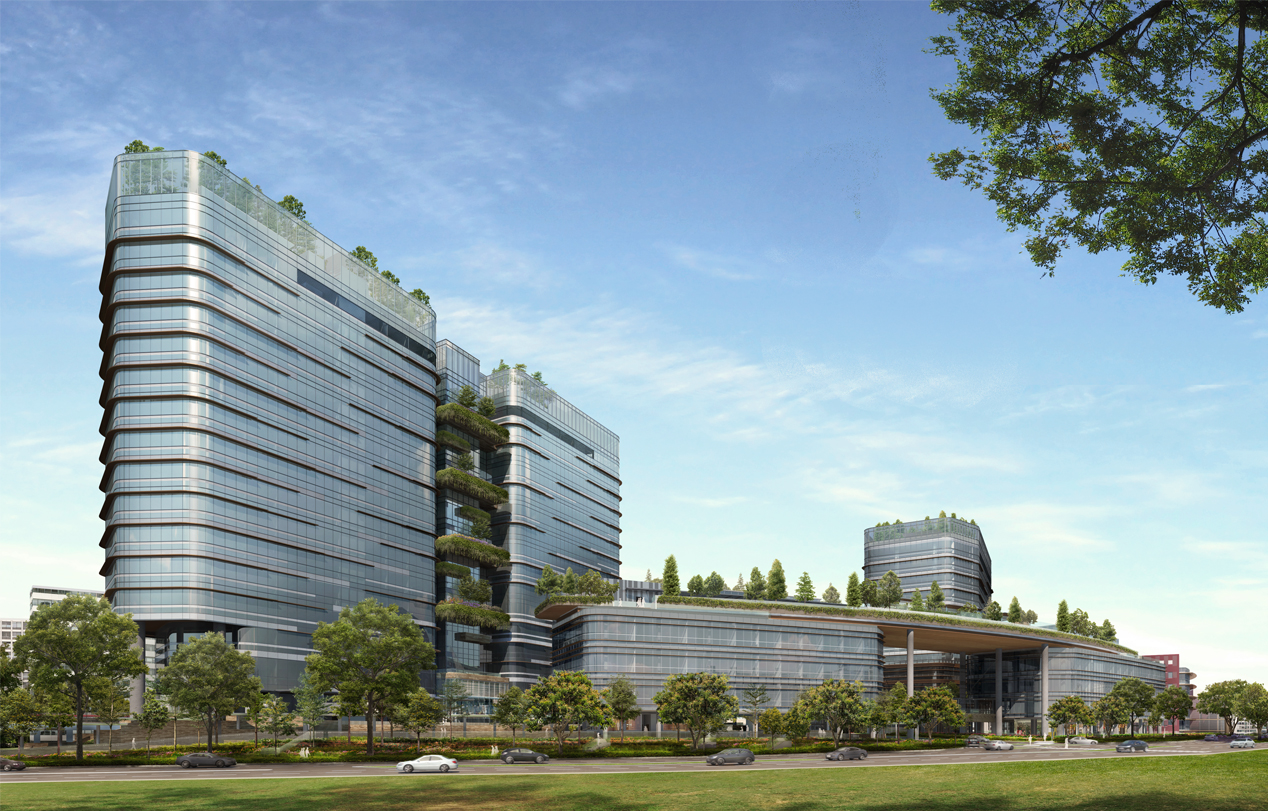 Experienced property investors would tell you that now would be a good time to enter the market, because during uncertain times, there will be more buying options and interest rates will stay low, creating golden opportunities for buyers. In a buyer-hungry market, you'll have a better chance of picking up high quality assets at discounted prices. Right now, the private residential property price index is at its lowest since 2011.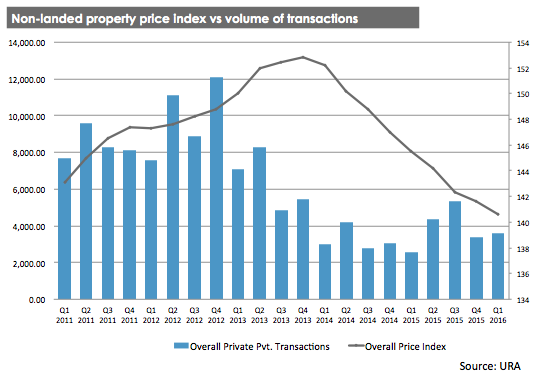 Although the number of property transactions dropped by 11 percent in Q1 this year as compared to Q4 last year, it shows a 7.2 percent year-on-year growth. We have also noticed that both local and foreign investors remain keen on Singapore properties and are on a constant lookout for interesting propositions. However, of the wide range of property types – non-landed, landed, cluster homes, residential and commercial, how do you pick the right one?
Investor Profile #1: Entry-level
Price Range:
$600,000 to $1.5 million
Investment timeline:
5-10 years
In recent years, we have noticed that property investors are getting younger, with the majority starting in their 30s. They tend to be well educated and informed. Residential property, especially condominiums, is the most common choice among this group due to the low barriers of entry, both in capital and industry knowledge required.
"Rentability" is the key to ensure your investment is profitable and sustainable. Picking a location close to the Regional Centres (Woodlands, Tampines, Jurong), Business Parks (Ang Mo Kio, Paya Lebar, etc) and Science Parks will guarantee the accessibility to the expat community who need to rent.
Almost every property investor in Singapore considers the URA master plan to be a crucial investment guide. Recent interest in Jurong for example, can be chalked up to URA deciding to develop the area into a business hub (the Jurong gateway.) The master plan can clue prospective buyers in on non-mature (underdeveloped) districts that may soon undergo major developments.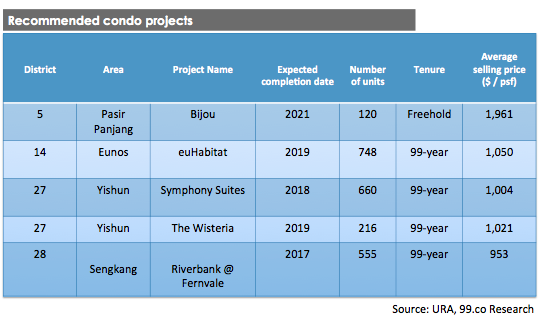 Bijou, euHabitat, Symphony Suites, The Wisteria and Riverbank @ Fernvale are some immediate investment choices available. As a caveat, when negotiating the rental terms, investors should go for long-term lease (minimum of 1 year) to avoid having to keep looking for new tenants.
Investor Profile #2: Middle Class
Price Range:
$1.5 million to $4 million
Investment timeline:
>10 years
For investors who have the required capital and can afford to invest for the long term (over 10 years), strata landed houses, or what the market also call cluster homes, are a niche segment worth revisiting, especially now when the price has fallen from the last peak. Landed homes have outperformed non-landed homes over long term. Over the past decade, the URA Property Price Index for landed homes surged 83 percent from 86.8 in Q1 2006 to 159 in Q1 2016. This translates into an annual gain of 6.2 percent.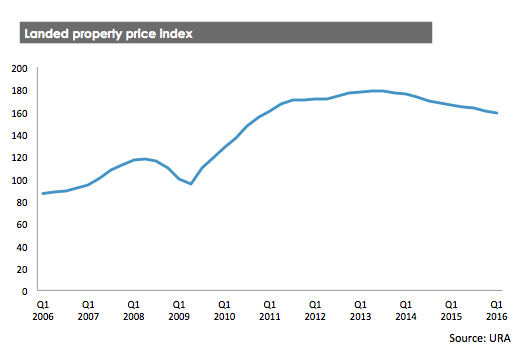 Strata landed houses are in demand because they offer residents the experience of living in a landed property with the benefits of sharing facilities such as swimming pools, gyms, well-maintained gardens and 24-hour security. The scarcity in supply will also protect the long-term capital appreciation as long as Singapore's economic fundamentals remain healthy. Moreover, when considering resale value, it depends on the market that the property is situated on. In some areas, detached homes stay strong on the resale market because of their proximity to transportation networks.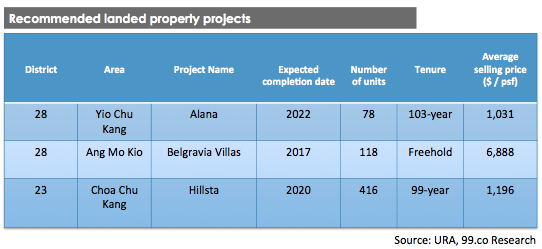 Check out cluster homes Alana and Belgravia Villas or townhouses Hillsta (Choa Chu Kang).
Investor Profile #3: Expats
Price Range:
$2 million to $4 million
Investment timeline:
5-10 years
Foreigners are not allowed to buy landed properties in Singapore and they have to pay a 15 percent Additional Buyer's Stamp Duty (ABSD) if they purchase a residential property. Therefore, for expats, better investment choices would be commercial properties such as shop houses and office spaces like the upcoming SBF Center in the CBD.
With the government's strategy to scatter business districts across the island for a sustainable future, Regional Centres have been garnering strong interests from business owners, both MNCs and SMEs, driving the demand for office spaces. Set to benefit from the transformation of the Woodlands under the Urban Redevelopment Authority (URA)'s Master Plan 2014, Woodlands is the newest Regional Centre earmarked to be transformed into Singapore's Northern Gateway – a key commercial cluster with new transportation networks and commercial spaces. Woods Square will be the first office space in Woodlands Regional Centre. It is an integrated office development comprising four office buildings with retail and dining options and a childcare centre. New investors can consider starting at the lower size range which is a popular choice among SME owners.
Another advantage for expats to invest in commercial developments is the ease to manage their investment remotely, no matter where their jobs bring them to, because business tenants are less mobile than individuals.
Over the long term, putting money into properties in Singapore is a sound strategy because land is the most precious commodity in the city-state. To make sure you make smart choices, investors must:
Understand property is a long term option and the market moves in cycles;
Be clear about your financial needs and goals;
Closely monitor market pulses; and
Talk to people in the market.