Who's it suitable for?
Leonie Gardens is a perfect choice for those looking for:
Luxury condominium near Orchard Road
Walking distance to Great World MRT Station
Excellent property investment
Leonie Gardens perfectly balances modern city convenience and a quiet living environment. The high-end condominium development is easily distinguished by its stark red buildings in a luxurious garden landscape. Developed in 1993 by CapitaLand, Leonie Gardens has 128 units across 22 floors, with floor sizes ranging from 1,733 sq ft to 2,248 sq ft. 
Situated on a higher plane, residents are spoiled with lots of breeze and unblocked views of Singapore's cityscape. Expect comfortable living with spacious units, high-quality interiors and complete condominium facilities.
A large outdoor pool and a wading pool are nestled among the trees. Residents can relax and enjoy the breeze at the pool deck or the BBQ area. A fully-equipped gym and tennis courts are available for those with more active lifestyles, and the exclusive sauna can be a perfect place to go for a pampering day.
Accessibility
Leonie Gardens' prime location also provides residents with the best accessibility. It is just three minutes away from Orchard Road and a short drive from the Central Business District, thanks to the major roads surrounding the condominium development.
If you prefer to use public transport, Great World MRT station is within a short walking distance as well. The station is 700 metres from Leonie Gardens and serves the Thomson-East Coast Line (TEL Phase 3). 
It is only 2 stops from Outram Park, an interchange station connecting TEL with East-West Line (EWL) and North-East Line (NEL). Moreover, you can conveniently access the North-South Line (NSL) at Orchard MRT, just one stop from Great World MRT station.
Nearby Amenities
The luxury development is quietly tucked away at Leonie Hill in prime District 9, a secluded area situated at the highest point of the Orchard area and surrounded by verdant greenery. This way, residents can enjoy a quiet retreat at home while still having access to everything contemporary city life offers. 
You can easily shop for groceries at nearby supermarkets. Those within a few-minute walking distance include Cold Storage at Takashimaya and Cold Storage at Great World City, among others.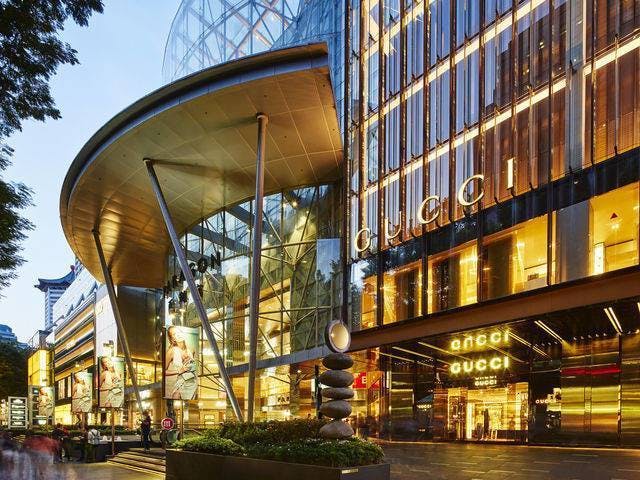 Shopping Malls Near Leonie Gardens
Residents will enjoy visiting many shopping malls within walking distance of Leonie Gardens. With Orchard Road just around the corner, the potential for various retail, dining, and entertainment pursuits is unending. 
Among the people's favourites, The Paragon is only a kilometre from Leonie Gardens. All shopping malls dotting Orchard Road are within a 2-kilometre radius of the condominium complex. 
Here is a list of shopping malls near Leonie Gardens:
Great World City (900m)
111 Somerset (950m)
313@somerset (1km)
Ngee Ann City (1km)
Orchard Central (1.1km)
Valley Point (1.1km)
Paragon Shopping Centre (1.1km)
ION Orchard (1.2km)
The Centrepoint (1.4km)
Concorde Shopping Mall (1.4km)
Lucky Plaza (1.6km)
Forum The Shopping Mall (1.6km)
UE Square (1.7km)
Plaza Singapura (1.7km)
Far East Plaza (1.9km)
Tanglin Mall (1.9km)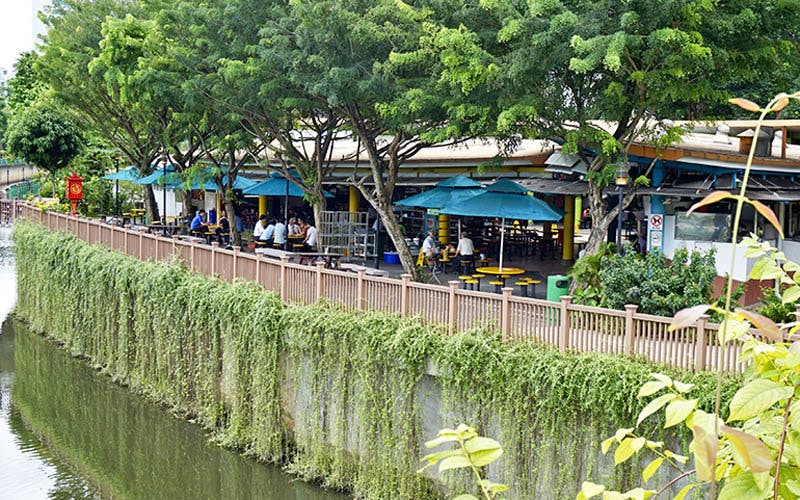 Dining Near Leonie Gardens
Residents can conveniently dine out with restaurants, pubs, and fast food joints surrounding the development. Some eateries near the area include Al Afrose Restaurant, Mitzo Restaurant & Bar, Imperial Treasure Nan Bei Restaurant, 8picure, Tsukune Ichigo, Chatterbox, Din Tai Fung, Wild Honey, and Peperoni Pizzeria at Zion.
You will also be close to several hawker centres that are popular with local food. The nearest hawker centre from Leonie Gardens is Zion Riverside Food Centre. Also known as Zion Road Hawker Centre, it is among the smallest hawker centres in Singapore. You can find hidden gems like Char Kway Teow from stall No 18!
Here is a list of hawker centres near Leonie Gardens:
Zion Riverside Food Centre (1km)
Havelock Road Cooked Food Centre (1.9km)
Bukit Merah View Market & Hawker Centre (2.3km)
Jalan Kukoh Food Centre (2.4km)
Redhill Food Centre (2.7km)
Bukit Merah Central Food Centre (3km)
Schools Near Leonie Gardens
There are various nearby schools and educational institutions for families with young children. Kindergartens such as Little Raindrops, Superland Preschool, EtonHouse Preschool, and Cambridge Preschool are located a short drive away. 
There are several international schools, with Dynamics International School being the nearest option. It is a private school for children between the reception year and the Grade 6 level, with small class sizes to ensure every student gets the support they need. The school also includes special education and certified teachers who are at hand to support speech therapy, occupational therapy, and physiotherapy.
Here is a list of schools near Leonie Gardens:
Little Raindrops Kindergarten (850m)
International Schooling Special Education (950m)
Superland Preschool River Valley (1km)
MindChamps PreSchool @ Paragon (1.2km)
Finnish Supplementary School (1.2km)
River Valley Primary School (1.2km)
Bilingvi Russian School (1.4km)
Brainy Child Montessori (1.4km)
EtonHouse Preschool Robertson Walk (1.7km)
Cambridge Preschool (1.7km)
Dynamics International School (1.7km)
Kindernomics School (1.7km)
Alexandra Primary School (1.7km)
APSN Tanglin School (2km)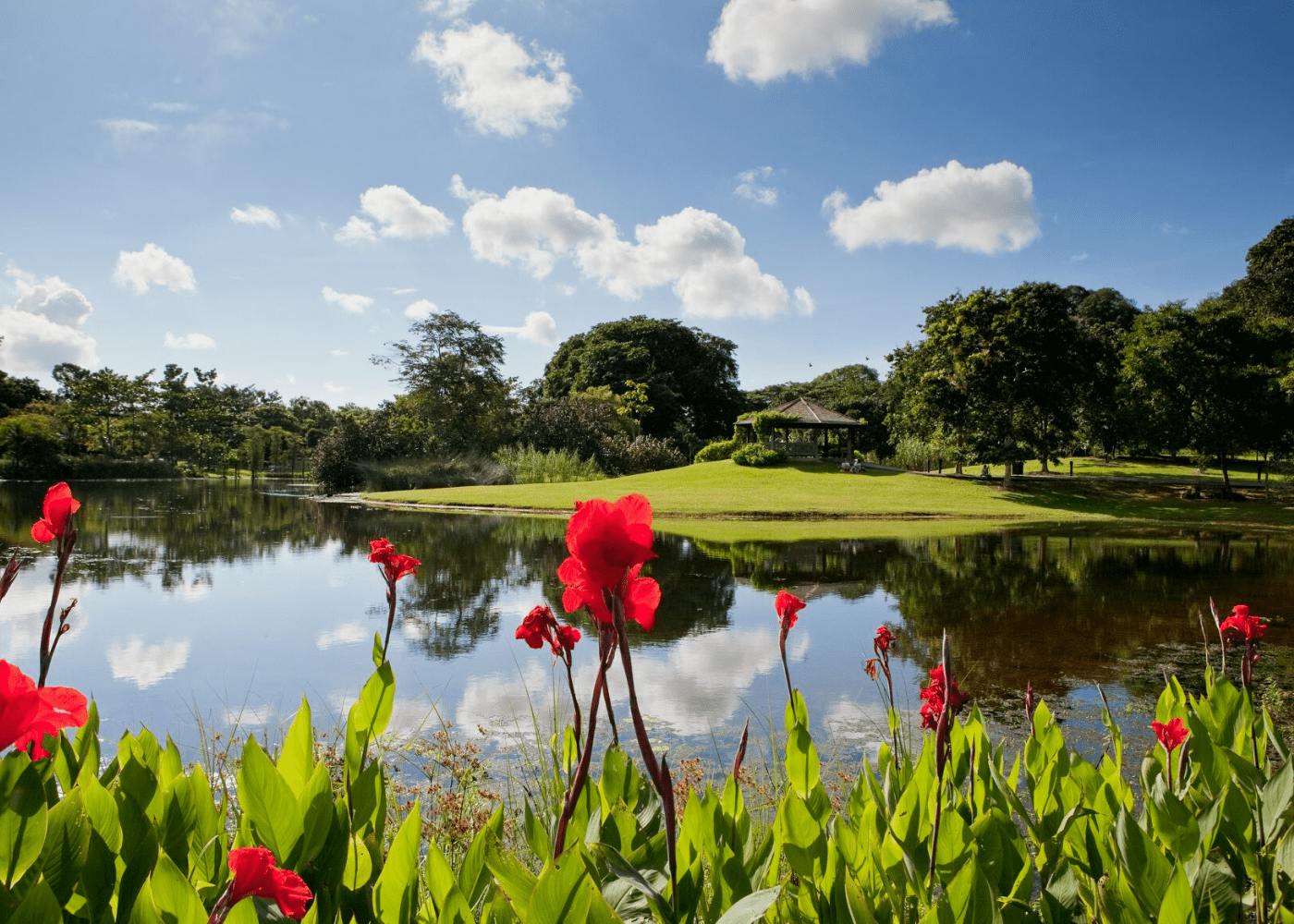 Parks Near Leonie Gardens
Luxurious landscapes of greenery surround Leonie Gardens. The condominium is perfectly blended with the natural environment, making it a relaxing home where residents can get their little piece of nature retreat every day. Besides, remember that UNESCO's Botanic Gardens is only a short drive away from Leonie Gardens. 
Take the opportunity to enjoy world-class natural gardens such as the National Orchid Garden and Bonsai Garden, which are so close to home. Alternatively, if you want something different, head to Fort Canning Park and learn about Singapore's evolution from time to time. It is a perfect destination for any history buff!
Places of Worship Near Leonie Gardens
Residents can easily spot religious buildings around Leonie Gardens. Within a kilometre of the development, there are at least 4 churches, 2 temples, and a mosque. Here is a list of places of worship near the Leonie Gardens condominium:
Church of St. Bernaddete (750m)
Zion Full Gospel Church (800m)
His Family Centre (800m)
International Japanese Church of Singapore (800m)
Kat Poh Road Baptist Church (850m)
Tong Sian Tng Temple (1km)
Masjid Al-Falah (1km)
The Singapore Buddhist Lodge (1.2km)
Nanyang Sacred Union (1.5km)
Hong San See Temple (1.6km)
Masjid Kampong Delta (1.6km)
Sri Thendayuthapani (1.7km)
Church of the Sacred Heart (1.8m)
Masjid Istiqamah KBRI Indonesia (2km)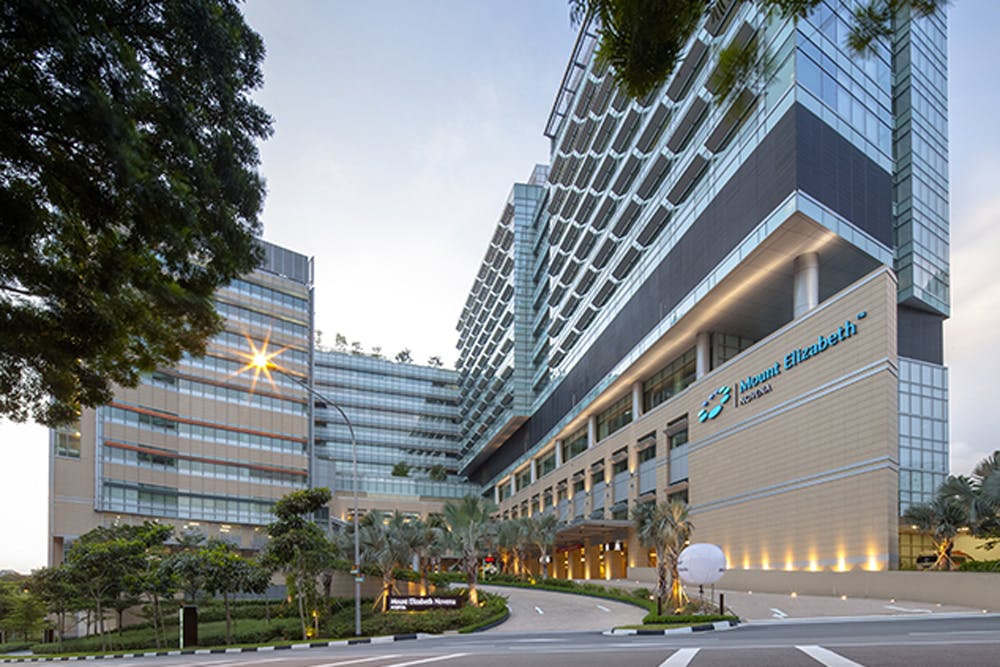 Hospitals Near Leonie Gardens
Never worry about health emergencies or regular checkups since living in Leonie Gardens allows you easy access to nearby hospitals such as Mount Elizabeth Hospital, located 1.6 kilometres away. It is a full-facility hospital with 345-bed occupancy, specialising in many tertiary services and multi-organ transplantation.