Who's it suitable for?
The Terrace EC (MOP 2022) is a perfect condominium project if you are looking for:
An executive condominium in Punggol
Favourably located home near many modern amenities
Lush greenery around the development
Numerous schools in the area
Accessibility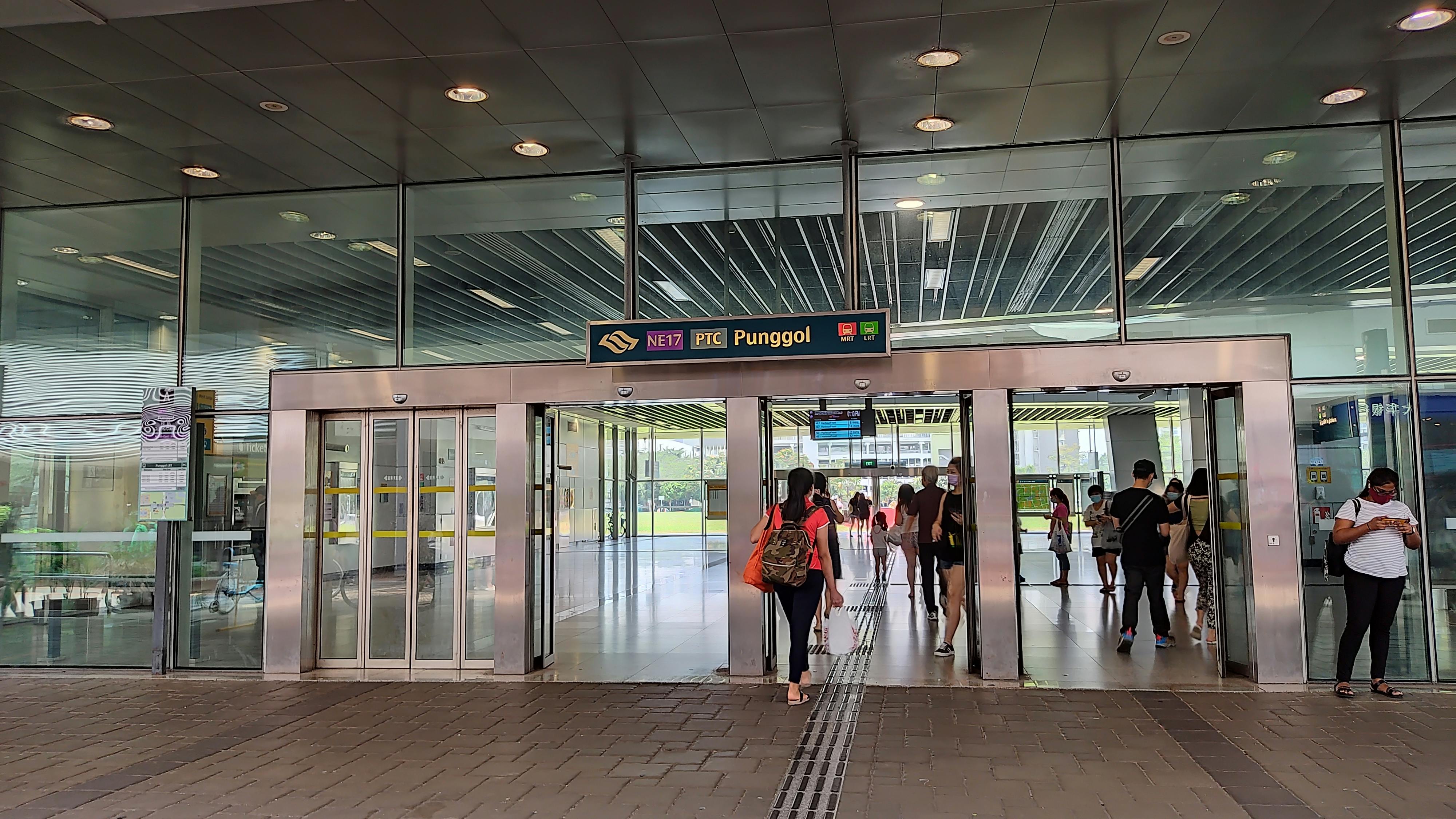 The nearest train station is Kadaloor Station, located approximately 5 minutes by foot through the back gate of the condominium. Kadaloor Station serves the Punggol Light Rail Transit (PGLRT) Line, 3 stops to the Punggol Station where you can access the MRT on the North-East Line (NEL). Kadaloor is also the nearest bus stop to The Terrace EC.
Nearby amenities
The Terrace EC along Edgedale Plains is situated in the northeastern part of Punggol, where there are a lot of ongoing developments such as the Punggol Digital District. This executive condominium is right beside the Punggol Waterway, allowing residents to enjoy a scenic view whenever they'd want to relax. 
By foot, residents can easily access the different places in Punggol like Punggol Central and the Punggol Town Hub through one of the gates of this property. The integrated community hub One Punggol is also near The Terrace EC, it has a number of facilities such as a public library, a 700-seater hawker centre, as well as child and senior care centres.
Shopping centres near The Terrace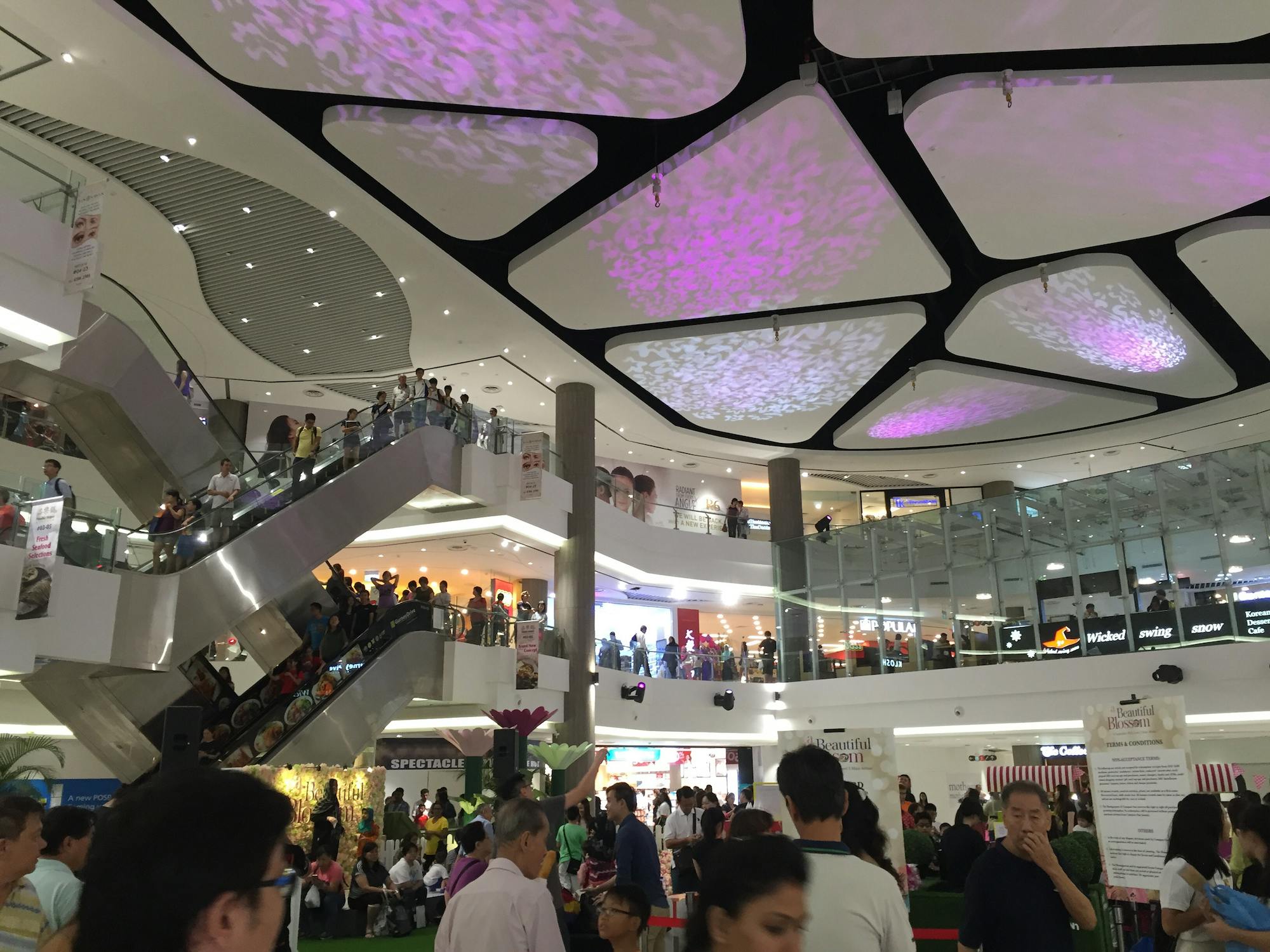 Residents can easily get their daily necessities from the Ang Mo Supermarket or the Oasis Terraces Mall located just across the street. Oasis Terraces also serves as a neighbourhood centre with a community plaza and rooftop community garden. The mall includes dedicated walkways that connect to the Punggol Waterway, the Oasis LRT station, as well as the residential blocks around the vicinity. 
The mall itself consists of 5 storeys. In the basement, you can easily come across the NTUC FairPrice as the anchor tenant of the floor. Along the main floors, you can find the following stores: Anytime Fitness and Parkway Shenton Medical Clinic at Level 1; Crystal Jade, Starbucks, and McDonald's at Level 2; My Gym Children's Fitness, All Smiles Dental Care, and Popular Bookstore at Level 3; Gourmet Paradise by Koufu at Level 4; and finally Dancepoint Academy and PlayFACTO School at Level 5. Do check the mall's website for the latest update on the tenants!
Hawker centres near The Terrace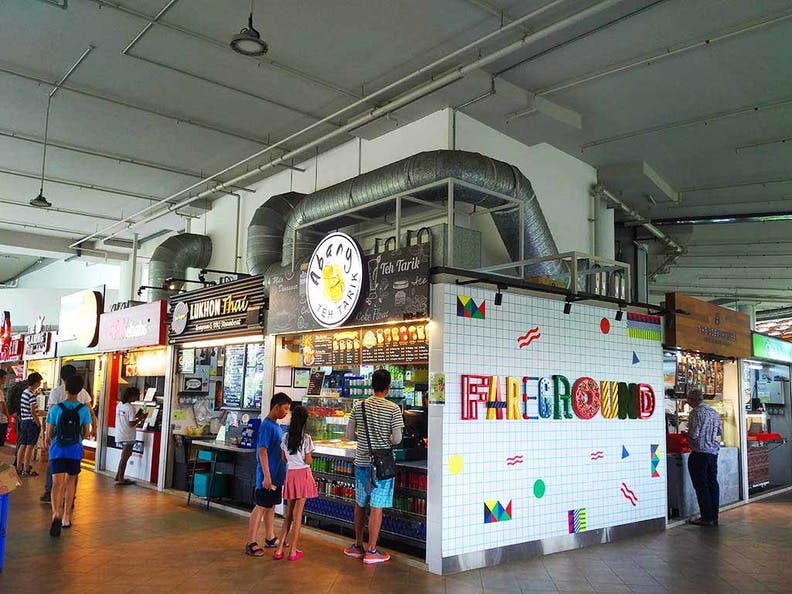 Food-lovers can satisfy almost any craving by taking less than a 5-minute walk to the Gourmet Paradise by Koufu at Oasis Terraces. For Thai food, the Thai Imperial Kitchen stall is known for its Tom Yum soup, deep-fried garlic pork, and pineapple fried rice. If you can handle more spice, the Fragrant Hotpot stall has generous servings of grilled fish and vegetables. Noodle fans can get their fix of authentic Malaysian Pan Mee at the KL Chili Mee stall. There's even a vegetarian stall to cater to vegetarians and even some vegans.
Should you be down for some culinary adventure, you can head to Happy Hawkers at Punggol Central which is just a 12-minute walk from the Terrace condo. It offers a variety of nostalgic and delicious Singaporean food. From vegetarian food to roasted meat, you will surely find your favourite here.
Moreover, nearby Pasir Ris Central Hawker Center is only an 11-minute drive away. The food centre offers both traditional hawker food and "hipster" dining options, making it a unique place to go to when you want to taste something new. On the first floor, you would get your fix of hawker favourites, such as bak chor mee, ayam penyet, and fish soup. However, if you prefer a more eclectic variety of food choices, the second floor is where you should head.
Schools near The Terrace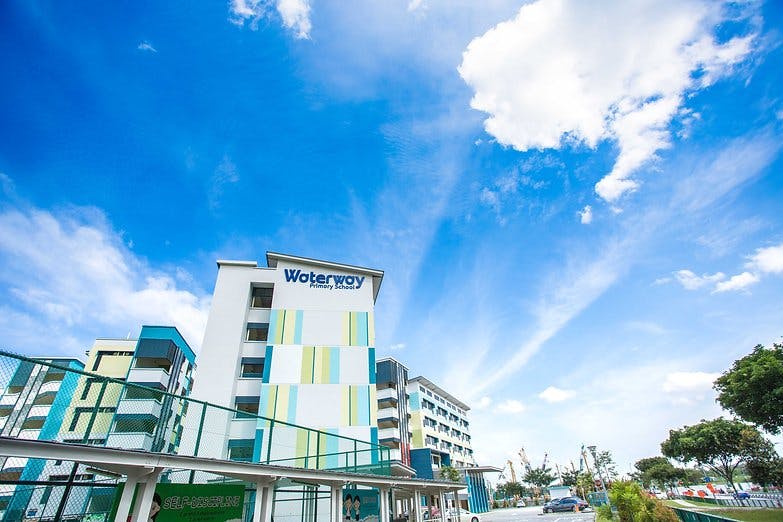 Families with young children will be delighted to know that the neighbourhood of The Terrace is conducive for their children's education needs. There are at least 9 schools within a 2-kilometre radius of the executive condo. Some of the more well-known schools within walking distance from the house are Horizon Primary, Waterway Primary, and Punggol View. Parents living here will find no difficulty in looking for the right school for their children. 
Here is a list of schools near The Terrace:
Horizon Primary School
MOE Kindergarten @ Horizon 
Genius School House 
Waterway Primary School
Greendale Primary School
Oasis Primary School
Mee Toh School
Punggol View Primary School
Edgefield Primary School
Parks near The Terrace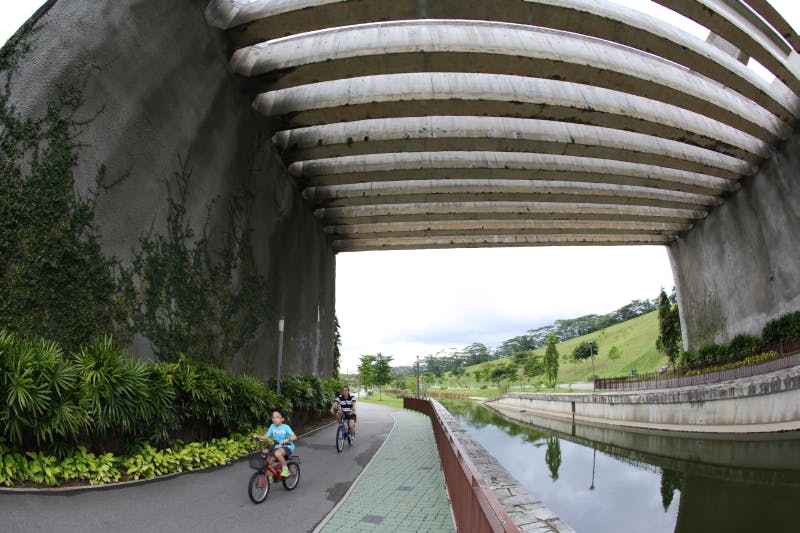 Aside from the Punggol Waterway, residents can experience nature with the nearby parks. One favourite park for residents to go to is Coney Island. The park consists of a wide variety of habitats, including coastal forests, grasslands, mangroves, and casuarina woodlands. 
It is also home to a wide variety of fauna and flora, some of which are critically endangered, as well as 80 species of birds. Some favourite activities for residents to do at Coney Island are: birdwatching, cycling, nature walks, and exploring the Nature Playgarden with their kids.   
For even more greenery, you could take a 5-minute drive to Sengkang Riverside Park which features a constructed wetland and rich biodiversity. It is a perfect place for every nature lover. Other parks near The Terrace also worth visiting are: 
Punggol Breeze Park 
Punggol East Coral Edge Community Park
Punggol Waterway Park 
Places of worship near The Terrace
Another benefit to living at The Terrace is that it is near the places of worship for each religion. Christians can arrive at the Central Christian Church in approximately 12 minutes just by walking from the EC. Buddhists can best access the Sheng Jia Temple by taking the LRT from Kadaloor to Riviera station. 
From the Kadaloor LRT to Punggol Station, plus a quick 10-minute walk, Muslims can reach the Masjid Al-Islah. Last but not least, Hindus can access the Arulmigu Velmurugan Gnanamuneeswarar Temple by taking Bus 50 from Exit A of Kadaloor Station to Blk 122C and then a quick 5-minute walk. 
Hospitals near The Terrace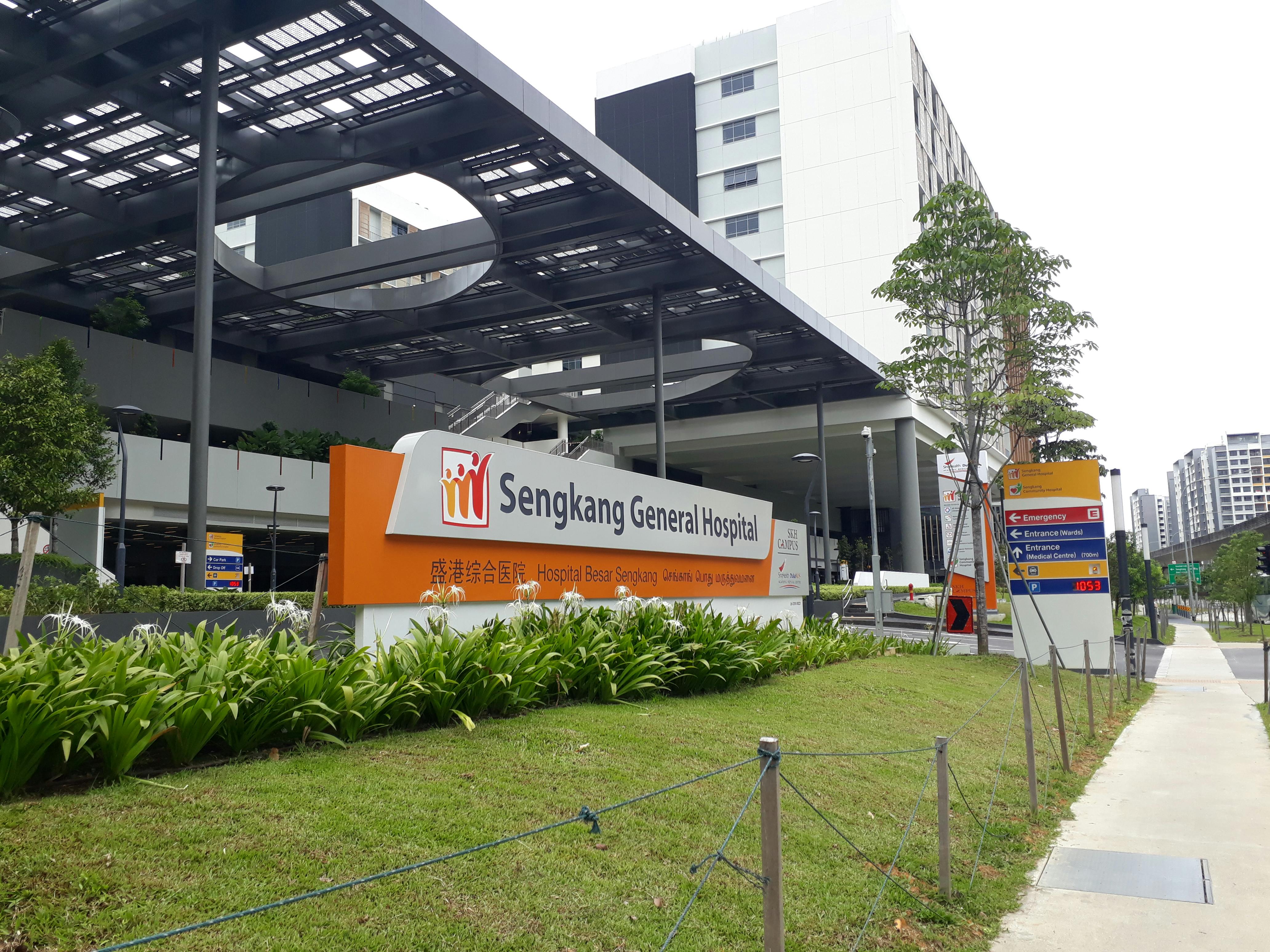 For medical needs, residents have a number of small medical and family clinics to visit. While most of these clinics are closed by night time, Sengkang Community Hospital and the Sengkang General Hospital are both open 24 hours a day to address any emergency situation. Both these hospitals are about 35 minutes away by commuting or approximately a 12-minute drive.