River Isles
District 19 - 52 Edgedale Plains - Condo View on map
Comprising of 610 units spanning across 17 floors, River Isles is a 99-Years Leasehold Condominium located at Punggol Central/ Edgedale Plains in District 19. It was completed in 2016. 

Located at the heart of Punggol new town, River Isles is a deluxe development right next to the Reservoir and three coastal promenades, two activity hubs and a 4.5 km waterway for exciting water sports. To ensure a quality stay for residents, units are nicely finished off with marble flooring and branded fittings from Kohler and Hansgrohe. Residents can choose from a variety of layouts, 1 bedroom, 2 bedrooms, 3 bedrooms, 4 bedrooms, dual-key and penthouse units, sizes ranging from 441 sqft to 2207 sqft. 

Coral Edge LRT Station is right at your doorstep! It is only one stop to Punggol MRT and LRT Station, where Punggol Bus Interchange is situated at. For vehicle owners, it only takes 26 minutes and 22 minutes to get the the Central Business District and Orchard Road shopping district respectively via the Central Expressway. Also, it is convenient for residents to travel to other parts of the island using the Tampines Expressway (TPE) and Kallang Paya Lebar Expressway (KPE).

There is a myriad of facilities available at River Isles. Facilities at River Isles include Clubhouse with Blue Lagoon, Meditation Bay, Sun Deck, River Ford, Water Spring Massage, Hydro Gym, Hammock Haven Tee Square, Dining Deck, BBQ Pavilion, Teppanyaki Pavilion, Gourmet Pavilion, Club House, The Glade, Wade 'n' Waddies, Aqua Play, Fun Court, Tennis Court, Spa Seats, Spa Beds, Dip Lagoon, Massage Cabana, Fitness Courts, Eco Spring and Pools of Reflection. 

Shop till you drop at nearby shopping malls such as Punggol Plaza, Rivervale Mall, Rivervale Plaza, Compass One and the largest shopping mall in the vicinity, Waterway Point. Indulge in the variety of retail, entertainment and eating outlets available! You can even watch a movie at the Shaw Theatres. The nearest supermarket is Fairprice @ Punggol Plaza and Giant Express @ Punggol Central 622D.

You'll never have to worry about the lack of schools for your child, as a wide variety of educational institutions are situated within close proximity. Parents with school-going children will be spoilt for choice with the wide range of schools in and around the area. Edgefield Primary & Secondary School, Greendale Primary & Secondary School, Horizon Primary School, Mee Toh School, Waterway Primary School, Edgefield Primary School, Oasis Primary School and Punggol Secondary School are simply an arm's length away!
Read More 
Overview
| | |
| --- | --- |
| Completed At: | 2016 (4 years) |
| Tenure: | 99 years |
| Project Size: | Medium (610 units) |
Nearest Schools
Greendale Primary School
2 min (121 m)
Greendale Secondary School
3 min (178 m)
Horizon Primary School
4 min (280 m)
Photo Gallery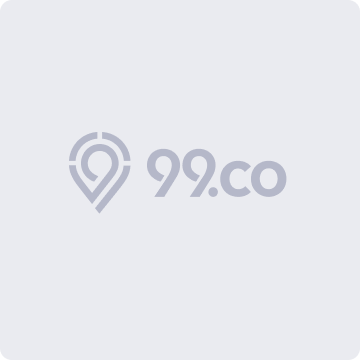 Active Listings
As of Jun 05, 2020, there are a total of 36 active listings for rent and sale at River Isles.
Explore the neighbourhood
Taxi
Public Transport
Driving
Add locations you travel to frequently to calculate travel time
Changi Airport
2 Transfers
Floor Plans
A1
441 sqft / 40 sqm
1 Bed - 1 Bath
A1p
581 sqft / 53 sqm
1 Bed - 1 Bath
A1r
517 sqft / 48 sqm
1 Bed - 1 Bath
B1
753 sqft / 69 sqm
2 Bed - 2 Bath
B1p
958 sqft / 89 sqm
2 Bed - 2 Bath
B1r
1,464 sqft / 136 sqm
2 Bed - 2 Bath
C1
947 sqft / 87 sqm
3 Bed - 2 Bath
C1p
1,152 sqft / 107 sqm
3 Bed - 2 Bath
C1r
1,647 sqft / 153 sqm
3 Bed - 2 Bath
C2
893 sqft / 82 sqm
3 Bed - 2 Bath
C2p
1,141 sqft / 106 sqm
3 Bed - 2 Bath
C2r
1,593 sqft / 147 sqm
3 Bed - 2 Bath
C4
1,141 sqft / 106 sqm
3 Bed - 3 Bath
C4A
1,141 sqft / 106 sqm
3 Bed - 3 Bath
C4Ap
1,421 sqft / 132 sqm
3 Bed - 3 Bath
C4Ar
1,841 sqft / 171 sqm
3 Bed - 3 Bath
C4p
1,399 sqft / 129 sqm
3 Bed - 3 Bath
C4r
1,938 sqft / 180 sqm
3 Bed - 3 Bath
C6
1,066 sqft / 99 sqm
3 Bed - 3 Bath
C6p
1,324 sqft / 123 sqm
3 Bed - 3 Bath
C6r
1,787 sqft / 166 sqm
3 Bed - 3 Bath
C7DK
1,227 sqft / 113 sqm
3 Bed - 3 Bath
C7DKp
1,453 sqft / 134 sqm
3 Bed - 3 Bath
C7DKr
0 sqft / 0 sqm
3 Bed - 3 Bath
CS3
1,173 sqft / 108 sqm
3 Bed - 3 Bath
CS3A
1,184 sqft / 109 sqm
3 Bed - 3 Bath
CS3Ap
1,507 sqft / 140 sqm
3 Bed - 3 Bath
CS3Ar
0 sqft / 0 sqm
3 Bed - 3 Bath
CS3r
2,045 sqft / 189 sqm
3 Bed - 3 Bath
CS5
1,076 sqft / 99 sqm
3 Bed - 3 Bath
CS5p
1,335 sqft / 124 sqm
3 Bed - 3 Bath
CS5r
1,722 sqft / 159 sqm
3 Bed - 3 Bath
CS8p
1,442 sqft / 133 sqm
3 Bed - 3 Bath
D1
1,227 sqft / 113 sqm
4 Bed - 3 Bath
D1p
1,421 sqft / 132 sqm
4 Bed - 3 Bath
D1r
2,013 sqft / 187 sqm
4 Bed - 3 Bath
D2
1,206 sqft / 112 sqm
4 Bed - 3 Bath
D2p
1,442 sqft / 133 sqm
4 Bed - 3 Bath
D2r
1,938 sqft / 180 sqm
4 Bed - 3 Bath
DS3
1,475 sqft / 137 sqm
4 Bed - 3 Bath
DS3r
2,206 sqft / 204 sqm
4 Bed - 3 Bath
DS4DK
1,496 sqft / 138 sqm
4 Bed - 3 Bath
DS4DKp
1,776 sqft / 164 sqm
4 Bed - 3 Bath
DS4DKr
2,088 sqft / 193 sqm
4 Bed - 3 Bath
C1pA
1,259 sqft / 116 sqm
3 Bed - 2 Bath
C4pA
1,464 sqft / 136 sqm
3 Bed - 3 Bath
C6pA
1,421 sqft / 132 sqm
3 Bed - 3 Bath
CS3p
1,464 sqft / 136 sqm
3 Bed - 3 Bath
DS3p
1,679 sqft / 155 sqm
4 Bed - 3 Bath
C2pA
1,249 sqft / 116 sqm
3 Bed - 2 Bath