Who's it for?
The Twins condominium is a perfect choice if you are looking for:
Medium-sized family housing in Bukit Timah
A low-density residential development along Balmoral Crescent
A prime location near the Orchard Road retail district
Accessibility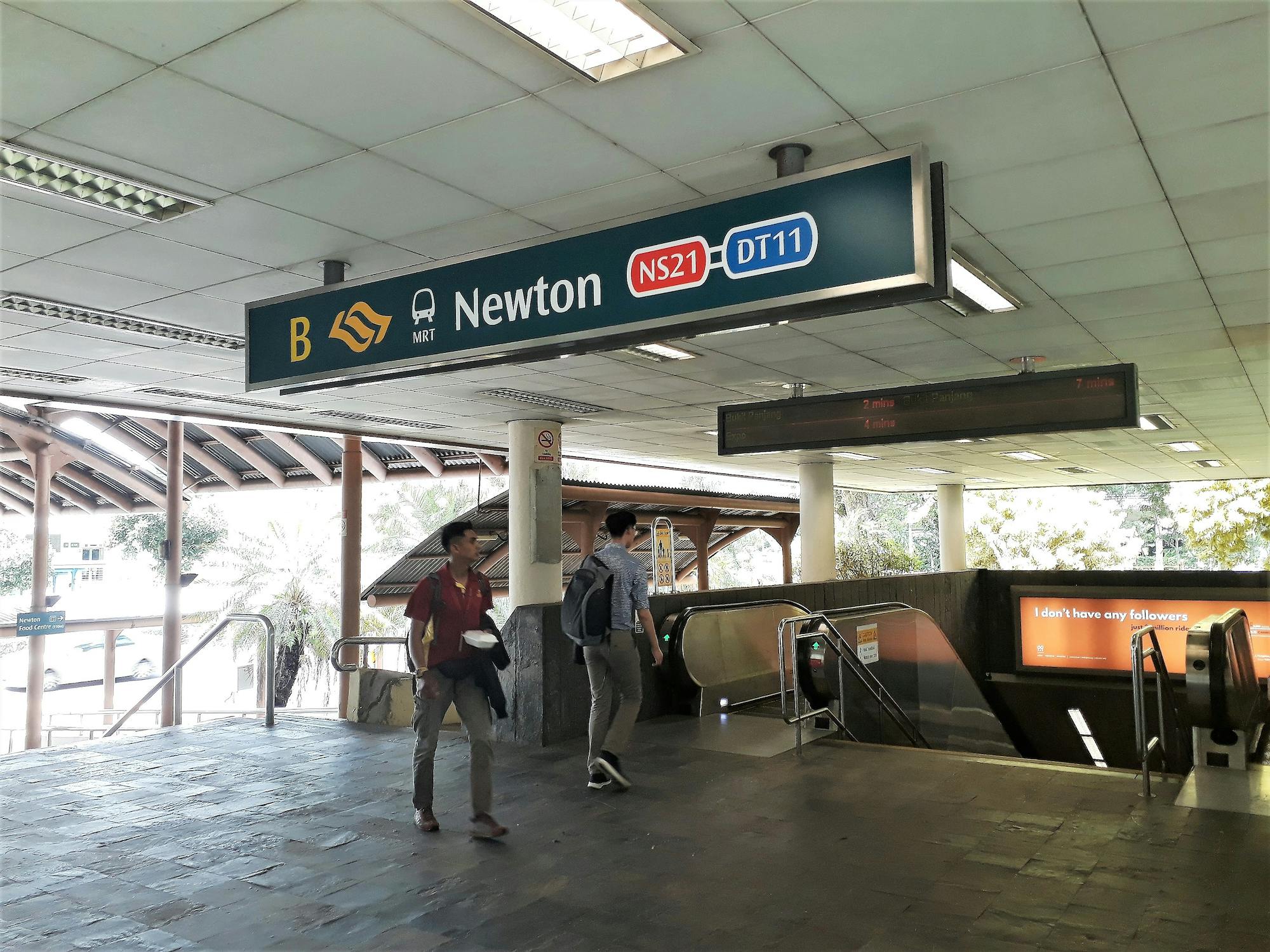 The nearest station from The Twins is Newton MRT – located approximately 800 metres away. It is an interchange for the North-South (NSL) and Downtown (DTL) lines. Three stops away from Newton, you will reach Dhoby Ghaut MRT Interchange where North-East Line and Circle Line are also accessible. The Twins condominium is also close to Orchard and Stevens MRT Stations. On the other hand, residents with private vehicles will also find it convenient to have major expressways such as the Central Expressway and the Pan Island Expressway nearby.
Nearby Amenities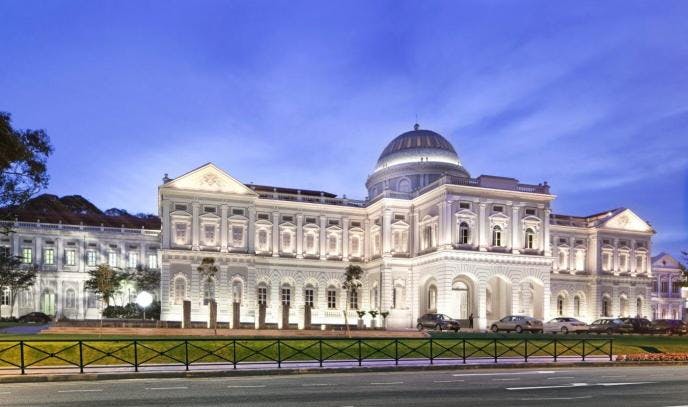 Other than a myriad of inhouse facilities at The Twins, its location ensures a convenient life for every resident where they will be staying close to everything they may need – schools, supermarkets, shopping malls, hospitals, etc. In your leisure time, you can have a nice day out in nature, strolling around the Botanic Gardens located nearby. The National Museum is also a nice place to go over the weekend if you are interested in authentic Singaporean Artefacts. 
Schools Near The Twins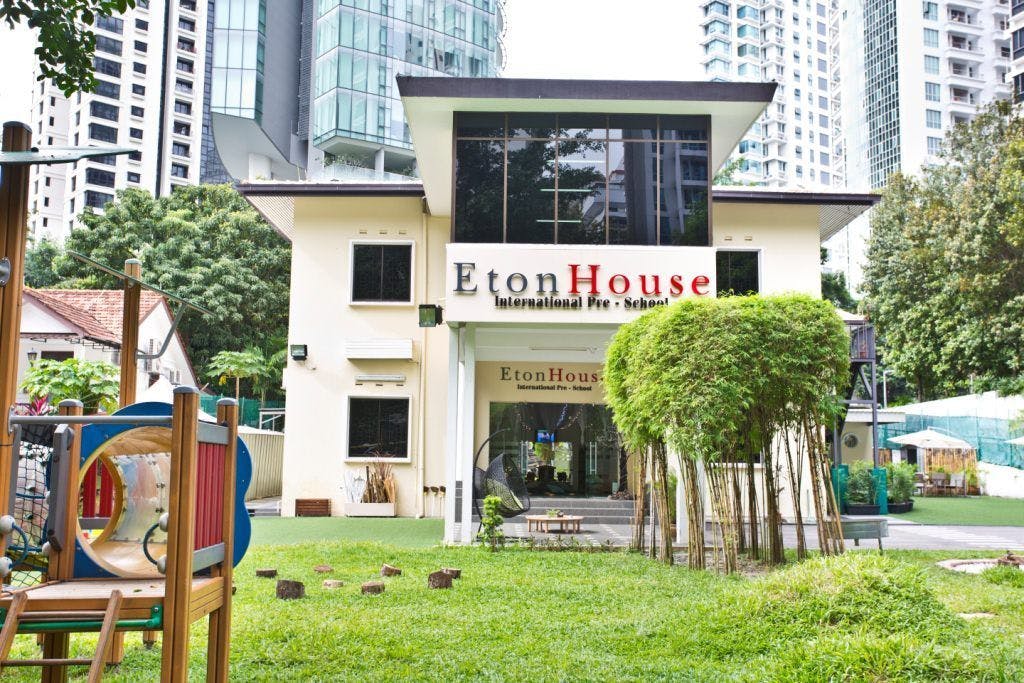 Parents wishing to enrol their children in international schools would be delighted to find many options around The Twins Singapore. EtonHouse International School and Preschool are within a short distance of the condominium complex. It is one of the popular international schools among local and expatriate families in Singapore. For more references, here is a list of schools near The Twins: 
Heartfield Kindergarten (350m)
Camberley Preschool (450m)
Anglo-Chinese School Primary (900m)
EtonHouse International School (950m)
EtonHouse International Preschool Claymore (1.5km)
EtonHouse Preschool Newton (1.6km)
Dynamic International School (1.8km)
Kiddiwinkie Schoolhouse (2km)
Anglo-Chinese School Junior (2.2km)
St. Joseph's Institution Junior (2.3km)
Finnish Supplementary School (2.5km)
TLS Academy (2.6km)
Chatsworth International School (3km)
Shopping Centres Near The Twins
Balmoral Plaza is located just a short walk from The Twins, and it is known for selling quality products at an affordable price. It is the perfect place to go if you simply want to grab some daily needs without having to deal with a crowded mall. It also has various restaurants within the building, offering a delightful dining experience in a peaceful environment.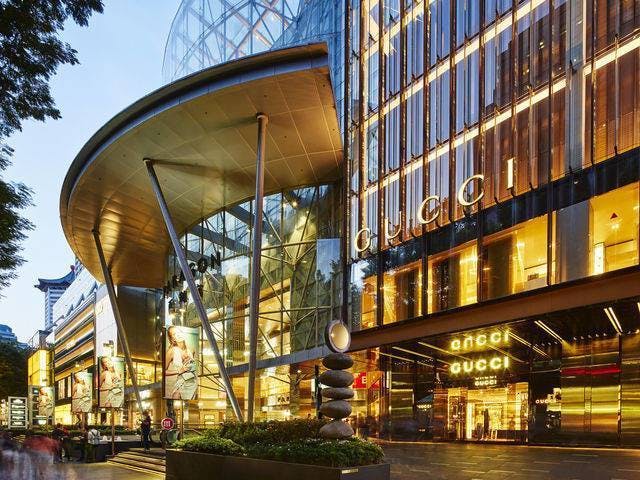 If you want something more vibrant and grand, Orchard Road offers you all kinds of shopping. The Paragon is one of the most popular malls in the area. You can get there just by a few minutes driving, and get yourself an incredible shopping spree. High-end designer labels such as Balenciaga, Gucci, and Emporio Armani as well as mid-range brands such as Esprit, Marks & Spencer, and Coach can be found at Paragon Shopping Centre. Do however check out the respective website for the latest update on the stores.
Here is a list of shopping malls near The Twins Singapore:
Balmoral Plaza (450m)
Far East Plaza (1.6km)
Shaw Centre (1.6km)
Forum The Shopping Mall (1.7km)
Scotts Square (1.8km)
Far East Shopping Centre (1.8km)
Goldhill Plaza Mall (2km)
United Square Shopping Mall (2km)
Royal Square Novena (2.1km)
Lucky Plaza (2.1km)
Paragon Shopping Centre (2.2km)
Square 2 (2.2km)
Mandarin Gallery (2.5km)
Orchard Shopping Centre (2.6km)
Orchard Central (2.6km)
313@somerset (2.9km)
Plaza Singapura (3km)
Dining Near The Twins
As for food lovers, you can find a plethora of hidden gems amongst the shops in Orchard Road – whether it is for a value lunch grab or some of the best fine dining restaurants in Singapore. If you fancy French cuisines, head to Les Amis located at Shaw Centre near The Twins. It is known best for its blend of classic and innovative French dishes as well as an in-house cellar valued at around S$5 million.
Lucky Food Centre might be the right place to go if you would like to get some hawker food instead. Located approximately 2 kilometres away from The Twins, this food centre is quite a gem despite its limited number of stalls. You can get a meal set that comes with rice, smashed chicken, fried tempeh and tofu, belacan kang kong, and sambal chilli at an affordable price. Other hawker centres near The Twins are Newton Food Centre and Pek Kio Market & Food Centre, which both offer a wider selection of hawker favourites. 
There are also a couple of popular Singaporean chains that offer Chinese menus with a good variety of dim sum if that is what your palate prefers. Din Tai Fung is one of the must-go-to Chinese restaurants in the Orchard neighbourhood. The restaurant won a Michelin star in Hong Kong, so you know that it is a real deal! Their xiao long bao (steamed pork dumplings) alone are worth the wait and other stellar dishes include fried rice with shrimps or pork chop, drunken chicken, braised beef noodles, and vegetables and pork wonton soup.
Parks Near The Twins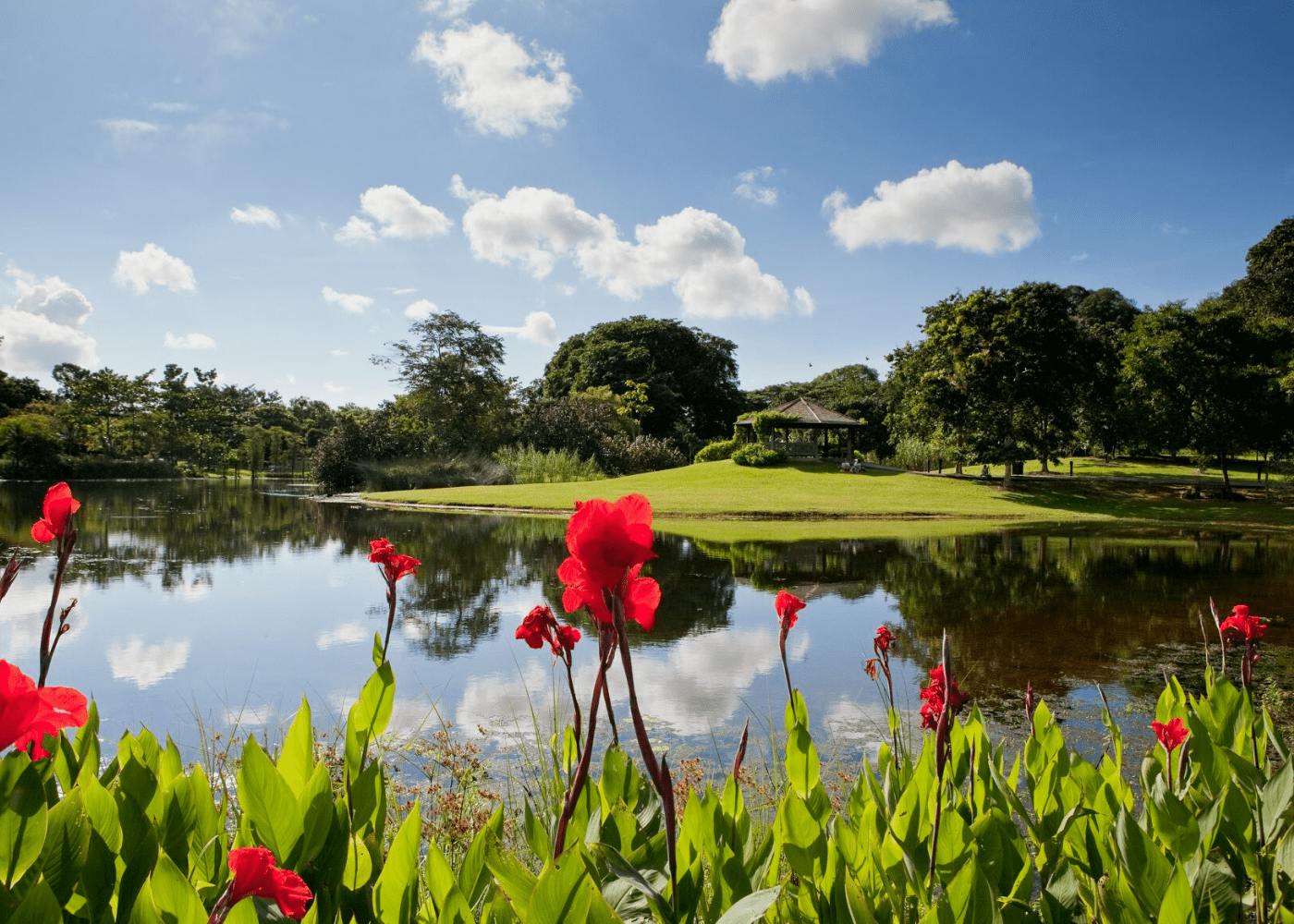 A 5-minute drive from The Twins will get you to the famous Singapore Botanic Gardens. It has always been a star destination in the country. The huge garden which features many attractions has many entrances too, and one of them is located close to The Twins condominium. The whole 82-hectare area includes a rich variety of historic features, plants and buildings that demonstrate the development of the garden since its creation in 1859.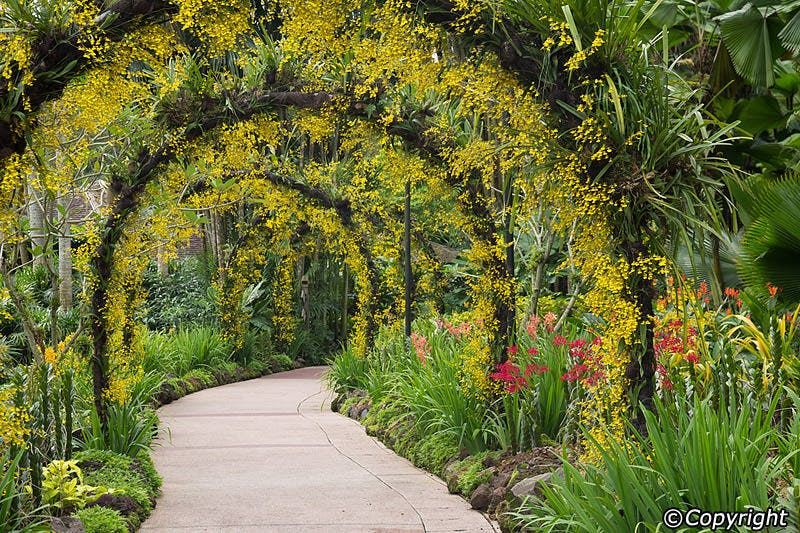 One of the most famous attractions of the Gardens is the National Orchid Garden. It is where 1,000 species and 2,000 hybrids of orchids are out in full splendour. Stunning leafy arches, fountains framed by colourful orchids, and larger-than-life installations are the least you can expect when entering this side of the Gardens. 
Libraries Near The Twins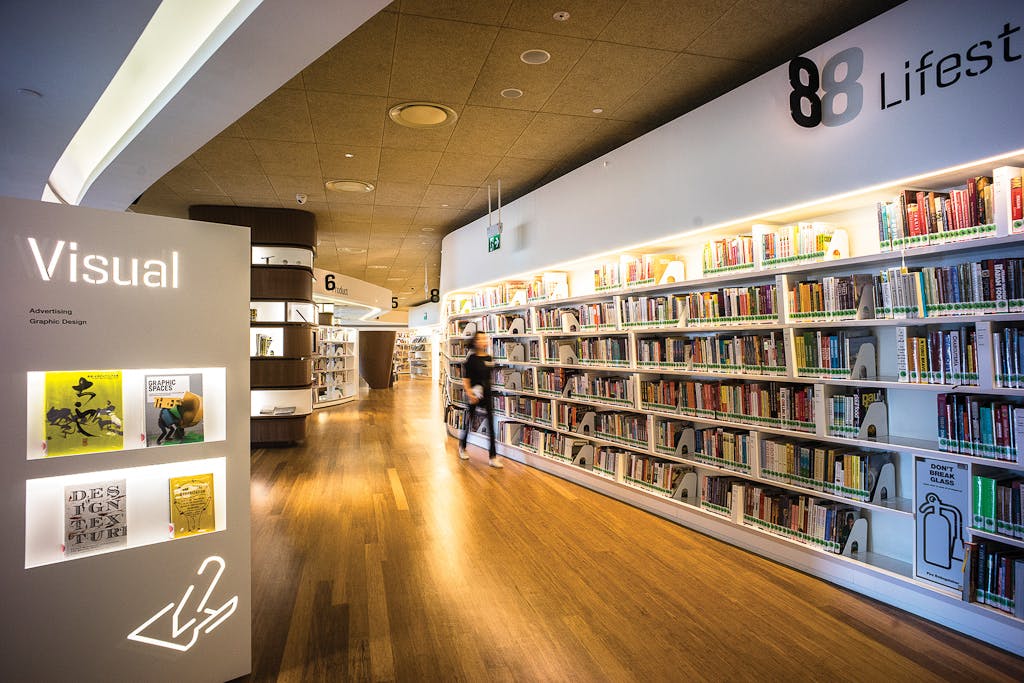 Library@orchard is located a 7-minute drive away from The Twins Singapore. The library features a collection size of approximately 100,000 titles, designated display areas, and 3 programme zones. You can find the unique book trees in library@orchard, which are integrated book displays featuring collections that highlight particular themes such as people, space, and visual design.
Places of Worship Near The Twins
The Church of Jesus Christ of Latter-day Saints, often informally known as the LDS Church or Mormon Church, is located near The Twins condominium complex. There are at least 4 other churches within a 2-kilometre radius of the development. You can also find Buddhist, Taoist, and Hindu temples as well as several mosques in the locale.
Here is a list of places of worship near The Twins Singapore:
The Church of Jesus Christ of Latter-day Saints (650m)
Life Bible-Presbyterian Church (1.2km)
Newton Life Church (1.4km)
Crossroads International Church (1.4km)
Church of Christ (1.4km)
Masjid Abdul-Hamid Kampung Pasiran (1.5km)
Masjid Ba'alwi (1.9km)
Hoon Leng Yien (2km)
Singapore Han Clan Temple (2.4km)
Ling Ci Xing Gong (2.7km)
Hospitals Near The Twins
There are at least 5 full-facility hospitals within a 3-kilometre radius of The Twins condominium. The nearest one is Mount Elizabeth Hospital. It is a 345-bed private hospital operated by Parkway Health. The hospital specialises in cardiology, oncology, and neuroscience, among other tertiary services. Mount Elizabeth is also recognised as a multi-organ transplant speciality hospital.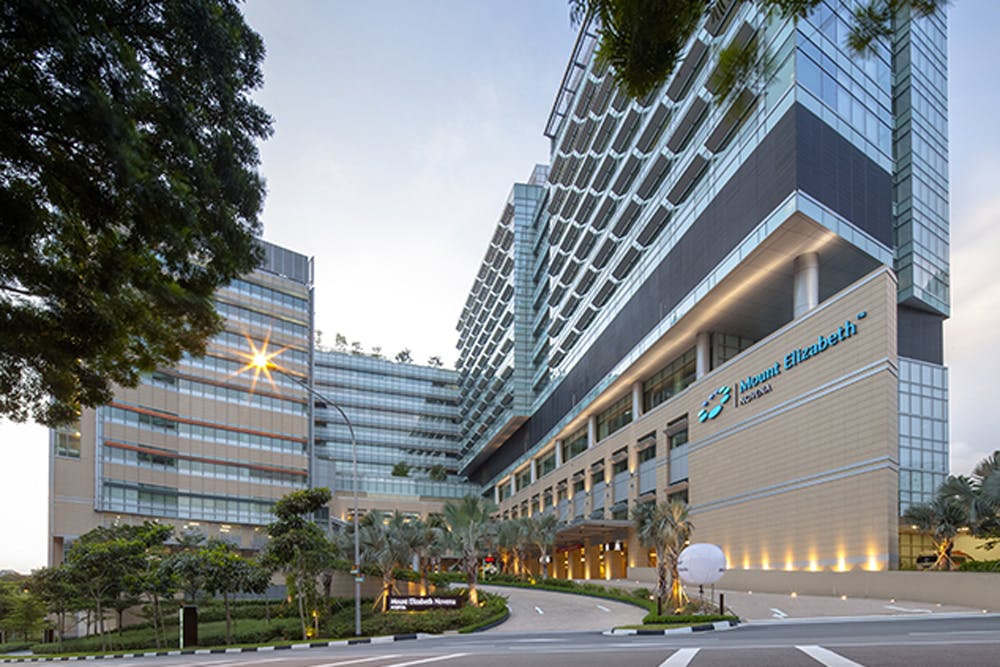 The other 4 hospitals close to The Twins are Parkway Hospital (2.3km), Gleneagles Hospital (2.6km), KK Women's and Children's Hospital (2.7km), and Tan Tock Seng Hospital (2.8km). With numerous options for 24-hour medical facilities nearby, residents are well taken, should they need medical assistance. 
However, if you prefer smaller clinics to treat your medical conditions, here is a list of medical clinics close to The Twins:
The Balmoral Clinic Family Medicine (450m)
Orchard Clinic and Surgery (1.6km)
All Derma Medical Clinic (1.6km)
Health Outreach Clinic (1.8km)