What's nearby Goodwood Grand?
Shopping

Grocery Shopping is easy with the 3 supermarkets in close proximity to the condominium; the Cold Storage at Chancery Court is even within walking distance!
There are several small shopping centres and rows of shops nearby Goodwood Grand; for example, Balmoral Plaza, which is walking distance from the condominium, has several eateries and shops, such as The Straits Wine Company, Pet Lovers Centre, and a few beauty salons.
However, these clusters of shops tend to consist mostly of dining options or specialty shops; residents might be better served going elsewhere to shop, especially considering that Goodwood Grand is only a five minute drive away from Orchard Road. It's hard to imagine something that can't be bought there! Residents would definitely not find it lacking as a shopping destination.
Eats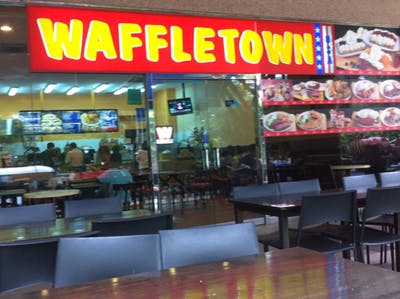 The nearby Balmoral Plaza has a few good places to eat: students at nearby schools flock to Waffletown for a sweet treat, or to snack on their fried chicken. Smith's Fish and Chips is definitely a must-try for those who love traditional British Fish and Chips, while Spizza serves up a mean slice of pizza.
Another row of shops along Scotts Road consists of more places to eat, such as Indocafe, The Song of India, and Buona Terra, but perhaps the best place to eat at in the area is Newton Food Centre. Known island-wide as one of the best hawker centres in Singapore, residents can find a wide variety of quality local food there. These include Barbecue Sambal Stingray, Fried Oyster Omelette, Fried Hokkien Mee, Satay, and Barbecue Chicken Wings. More food can, of course, be found along Orchard Road.
Schools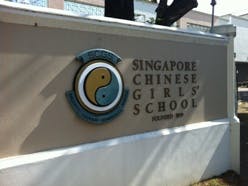 There are many prestigious schools in the area, including five within a one kilometre radius; this bodes well for families with school-going children who are thinking of living at the condominium. Since these primary schools - Anglo-Chinese School (Primary), and Singapore Chinese Girls' Primary School - are within 1 kilometre of Goodwood Grand, residents will also have the advantage during Primary One Registration should they want to enroll their children there. 
Jobs
Goodwood Grand is near to the Newton and Orchard areas, where many offices are located; it is also only approximately fifteen minutes' drive away from the CBD. With the nearest MRT station being Newton, residents are able to access the North-South Line and Downtown Line; hence, they would be able to commute to work with ease. 
Medical
There is a wide variety of medical services within easy commuting distance of Goodwood Grand; 20 clinics are within one kilometre's radius of the condominium, and of these clinics, some are general practitioners, others aesthetic clinics, and yet others are dentists. Residents of Goodwood Grand will definitely not have to travel far for minor medical services.
Nature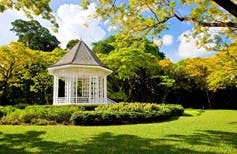 Singapore Botanic Gardens are a short drive away; carefully cultivated since its founding in 1859, Singapore Botanic Gardens spans 82 hectares and is the only tropical botanic garden on UNESCO's World Heritage List. The gardens certainly deserve that title, with its many breeds of different flora and fauna, and expansive grounds. It is the site of many events, including performances, so residents can head to the concert pavilions to view such performances, or spend time relaxing in the quieter parts of the garden. They can also explore the famous National Orchid Garden.