Who's it suitable for?
Angsana Breeze @ Yishun is a perfect project if you are looking for:
Resale HDB flats in Yishun (MOP in 2022)
Public housing in a relatively quiet neighbourhood
Many schools and other amenities are within easy reach
HDB flats near the Yishun November 2022 BTO location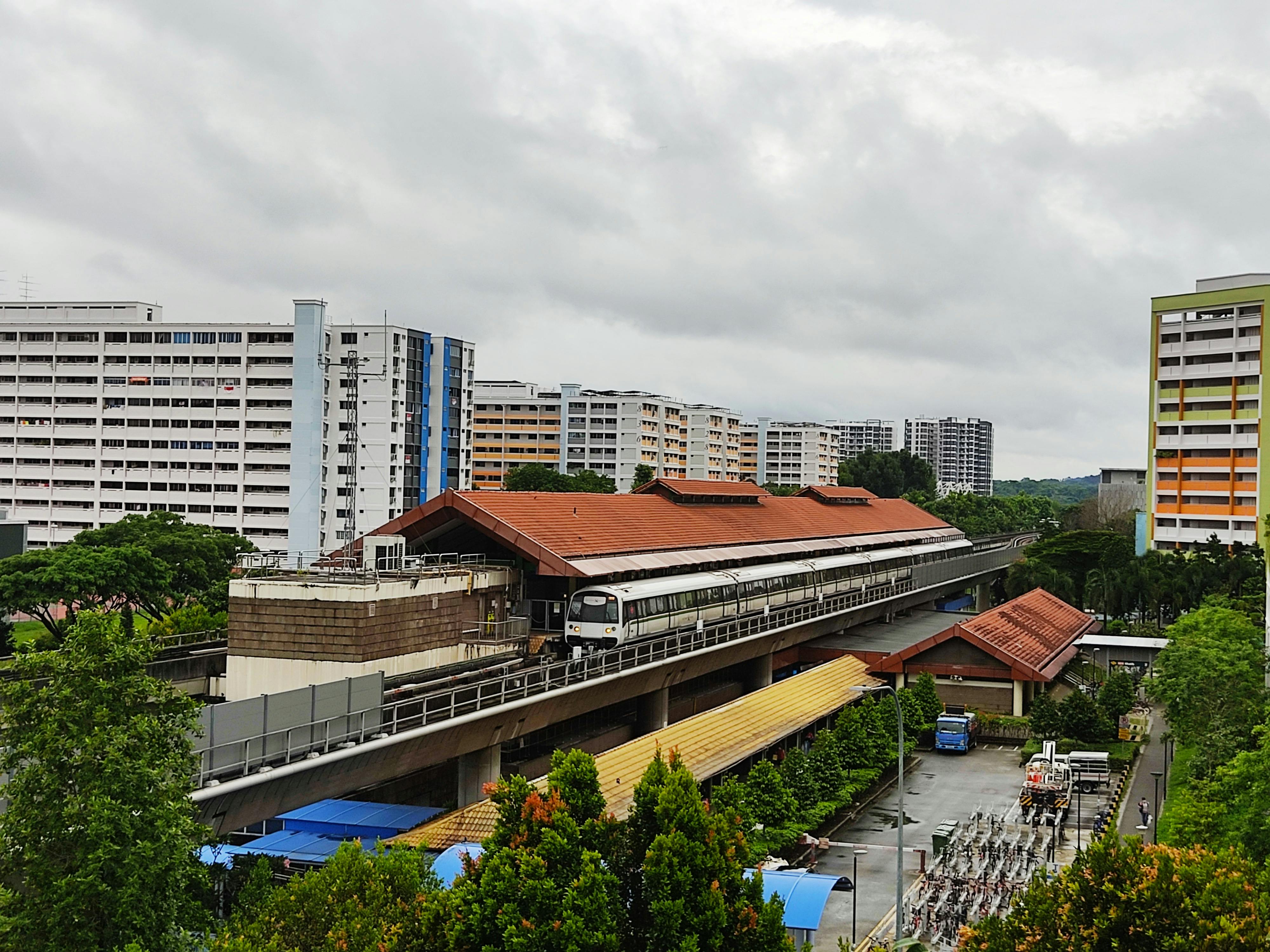 Accessibility
Khatib MRT Station, which serves the North-South Line (NSL), is located 900 metres away from Angsana Breeze @ Yishun. It is within walking distance, as residents can expect to walk for about 13 minutes. For residents who prefer the comfort of a bus ride, there are 4 bus stops that are a 2-3 minute walk away. The bus services will also connect residents to other places in the area.
Despite Angsana Breeze's relatively remote location, it is still very well connected to major roads and expressways. Yishun Ave 1 is right at your doorstep, and this road connects to the SLE and TPE such that residents can reach the CBD area within 35 minutes.
Nearby Amenities
Located along Yishun Avenue 4, Angsana Breeze's surrounding is packed with many amenities, including shopping and food centres, schools, and healthcare facilities. Running daily errands would be convenient for the residents.
As a side note, the address is also relatively close to the November BTO 2022 location, along Yishun Ave 1. Angsana Breeze resale HDB flats can be a great alternative if your BTO application is unsuccessful.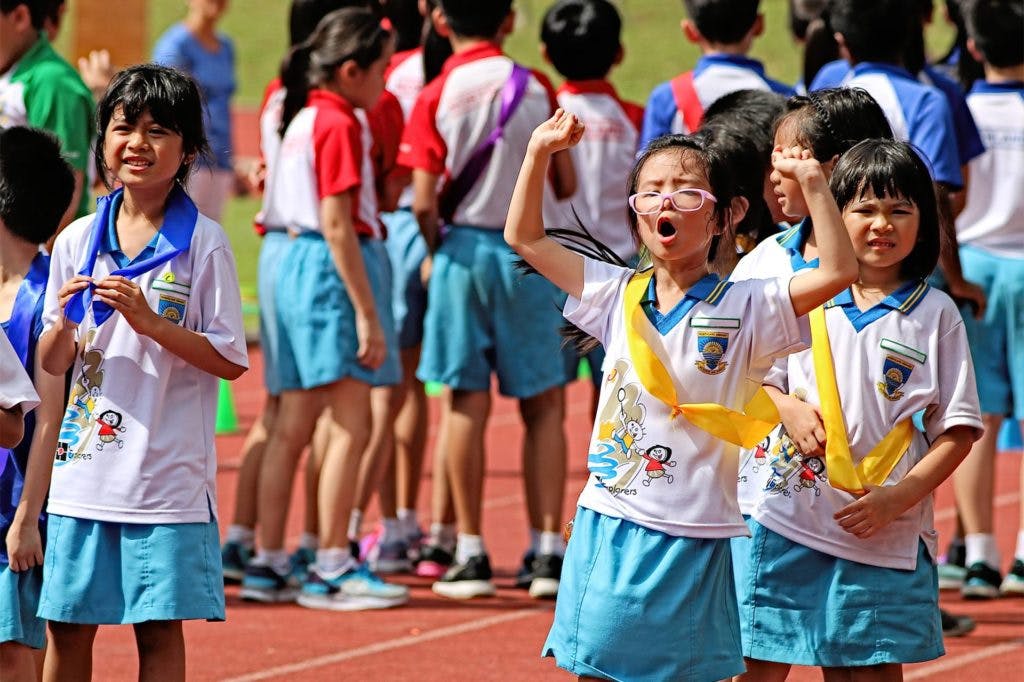 Schools Near Angsana Breeze @ Yishun
Children's education is well-catered for at Angsana Breeze @ Yishun. There are preschools within walking distance, such as My Little Campus - MLC (Yishun), which is a 10-minute walk away. For parents concerned about the primary school balloting exercise, Naval Base and Northland Primary School, as well as several other schools, are within a kilometre. 
Here is a list of schools near Angsana Breeze:
Naval Base Primary School (450m)
Orchid Park Secondary School (650m)
Chung Cheng High School (Yishun) (800m)
Northbrooks Secondary School (1km)
Northland Primary School (1km)
Naval Base Secondary School (1.4km)
Huamin Primary School (1.8km)
North View Primary School (2km)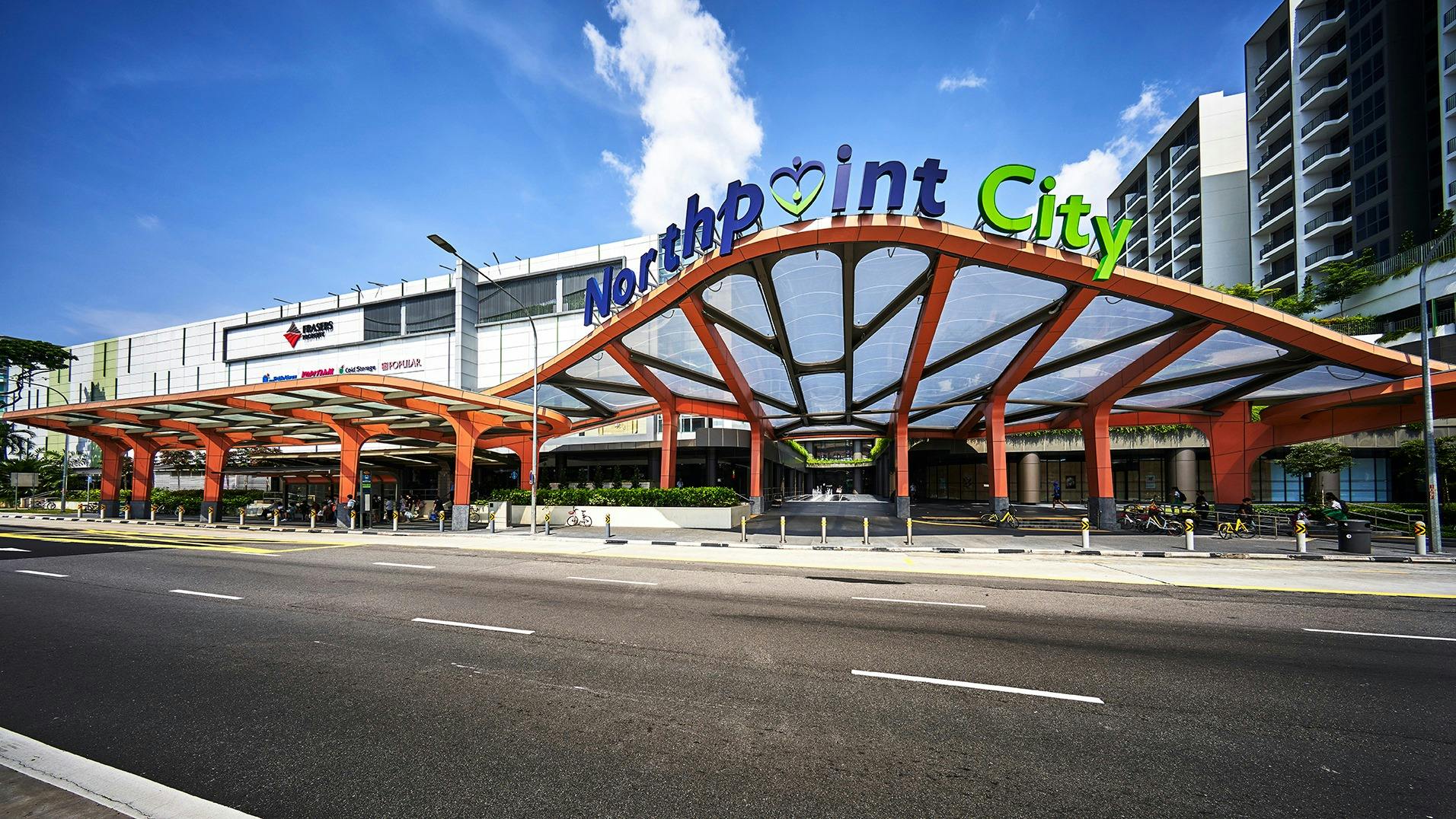 Shopping Centres Near Angsana Breeze @ Yishun
Residents can look forward to visiting the biggest mall in the North, Northpoint City, just a short bus ride away. There's a variety of restaurants and other facilities in the mall itself. Some tenants include NTUC FairPrice, Arnold's Fried Chicken, Anytime Fitness, Uniqlo, Baskin Robins, Challenger, Din Tai Fung, Bagus Halal Food Court, and so much more.
Wisteria Mall and Junction Nine, also nearby, would be good alternatives if you prefer a less crowded place to shop.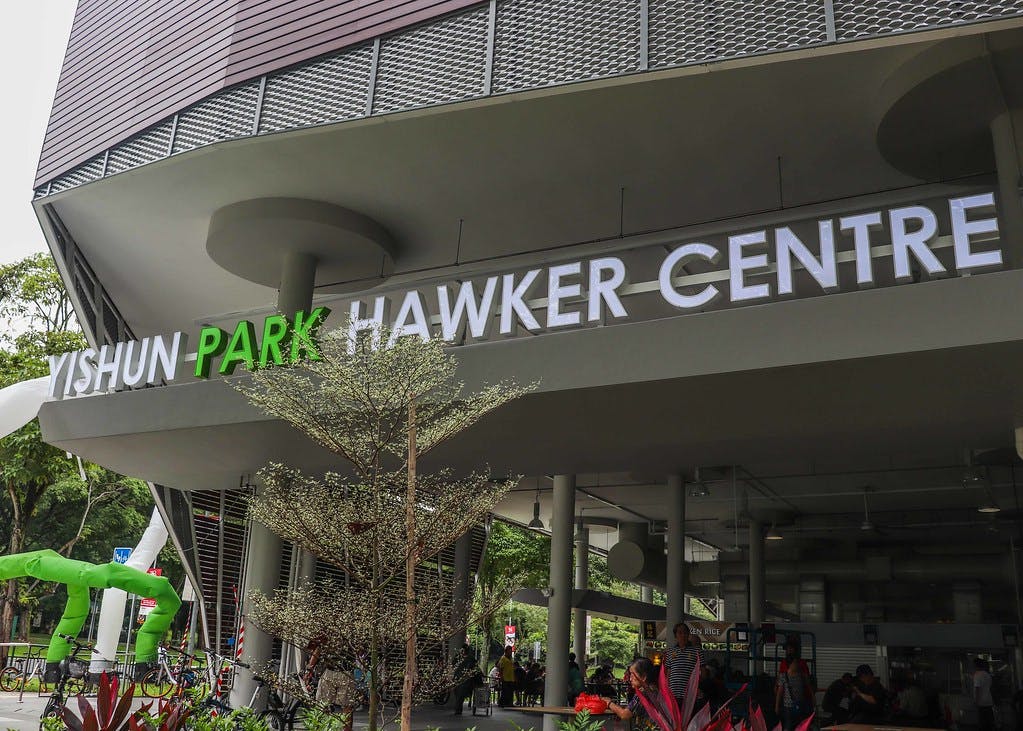 Hawker Centres Near Angsana Breeze @ Yishun
Residents craving local delights can head to Yishun Park Hawker Centre, or Chong Pang Market and Food Centre. Located at 51 Yishun Avenue 11, Yishun Park Hawker Centre has over 40 cooked food stalls serving a wide variety of traditional and fusion food. Try these popular foods at Yishun Park: Japanese ramen from Ajisai, fishball noodles from Fishball Story, BBQ from Smokin' Joe, and seafood from Jiaocai!
As for Chong Pang Food Centre, residents can also grocery shop here at the wet and dry markets. At Chong Pang, there are various fruit and vegetable stalls and stores, such as Ban Nee Chen Nursery, Singtel Exclusive Retailer, Eye Zone Optical, and MoneyMax Pawnshop, to name a few.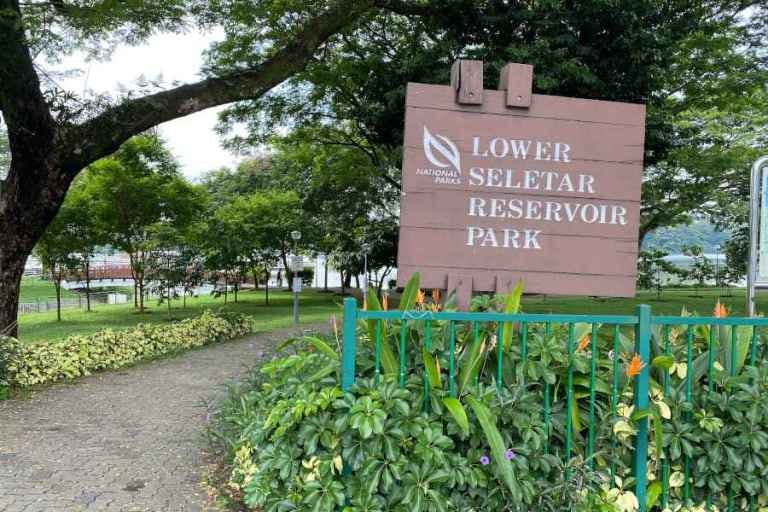 Parks Near Angsana Breeze @ Yishun
For nature enthusiasts, there are also numerous parks nearby. Residents can enjoy some exercise at Lower Seletar Reservoir Park, which has many facilities including an amphitheatre. The park is popular for fishing, kayaking, and dragon boating. 
There are also smaller neighbourhood parks with facilities such as fitness corners, playgrounds, and badminton courts. Rockridge Park @ Yishun, for example, is a mere 280 metres away from Angsana Breeze.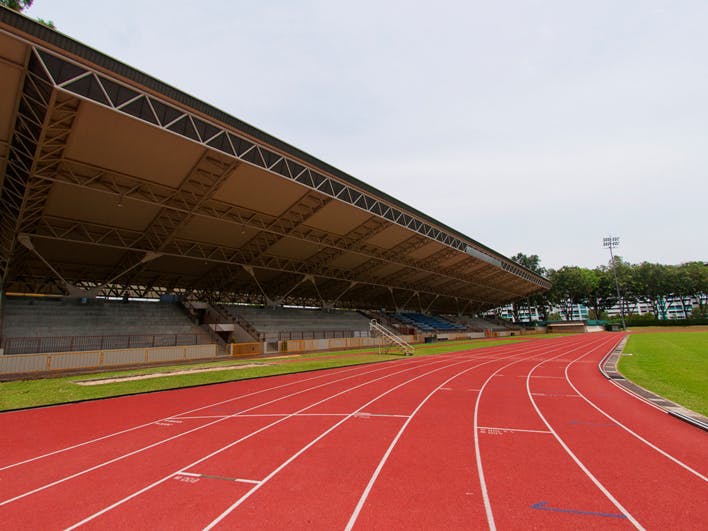 Sports Centres Near Angsana Breeze @ Yishun
Residents with active lifestyles can frequent the nearby sports centres. Yishun Sports Centre, formerly known as Yishun Sports and Recreation Centre, now consists of two separate satellite centres. The first one, Yishun Sports Hall, is located close to Lower Seletar Reservoir Park. 
The facility includes a sports hall, a gymnasium, and a stadium. Yishun Stadium consists of an 8-lane running track, 1 pitch, 2 sand pits for the long jump, a fitness corner, and a shot put throwing area outside the stadium. The other satellite centre is Yishun Swimming Complex, along Yishun Ave 3. Children from 5 years old can join the ongoing classes at Yishun Swimming Complex. 
For water sports enthusiasts, head to Lower Seletar Water Sports Centre instead. You can rent a kayak to explore the waters and spot the common wildlife of the reservoir. If you have a dragon boat team, you can also try out the latest SWIFT Racing IDBF dragon boat. All while enjoying the peaceful turquoise waters.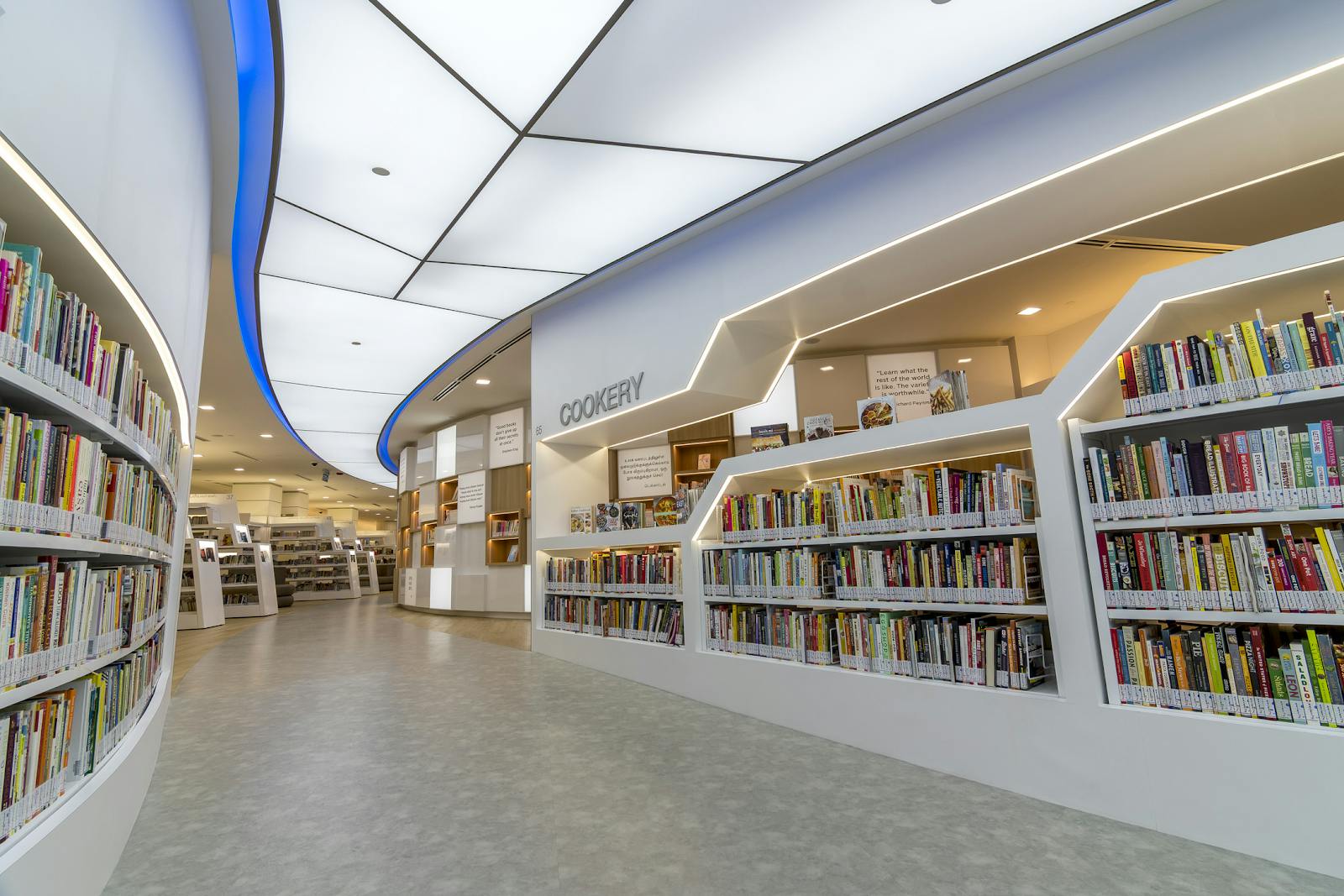 Libraries Near Angsana Breeze @ Yishun
A different library experience can be found at Yishun Public Library. Located within Northpoint City, the library is the first to offer a virtual library. In the Digital Learning Zone, visitors can browse an extensive selection of the National Library Board's (NLB) digital collection. 
If you prefer the "normal" library, there is the Quiet Reading Lounge too. It is decked with cosy individual nooks to get comfy with a book in hand.
Places of Worship Near Angsana Breeze @ Yishun
You can find various religious buildings within proximity to Angsana Breeze @ Yishun. Evangel Family Church along Yishun Ring Road is the nearest church. Dong Shan Temple – a Taoist temple, and Sree Maha Mariamman Temple can be found along Yishun Ave 3. As for mosques, Masjid Darul Makmur and Masjid Ahmad Ibrahim are both 10 minute drive away from Angsana Breeze.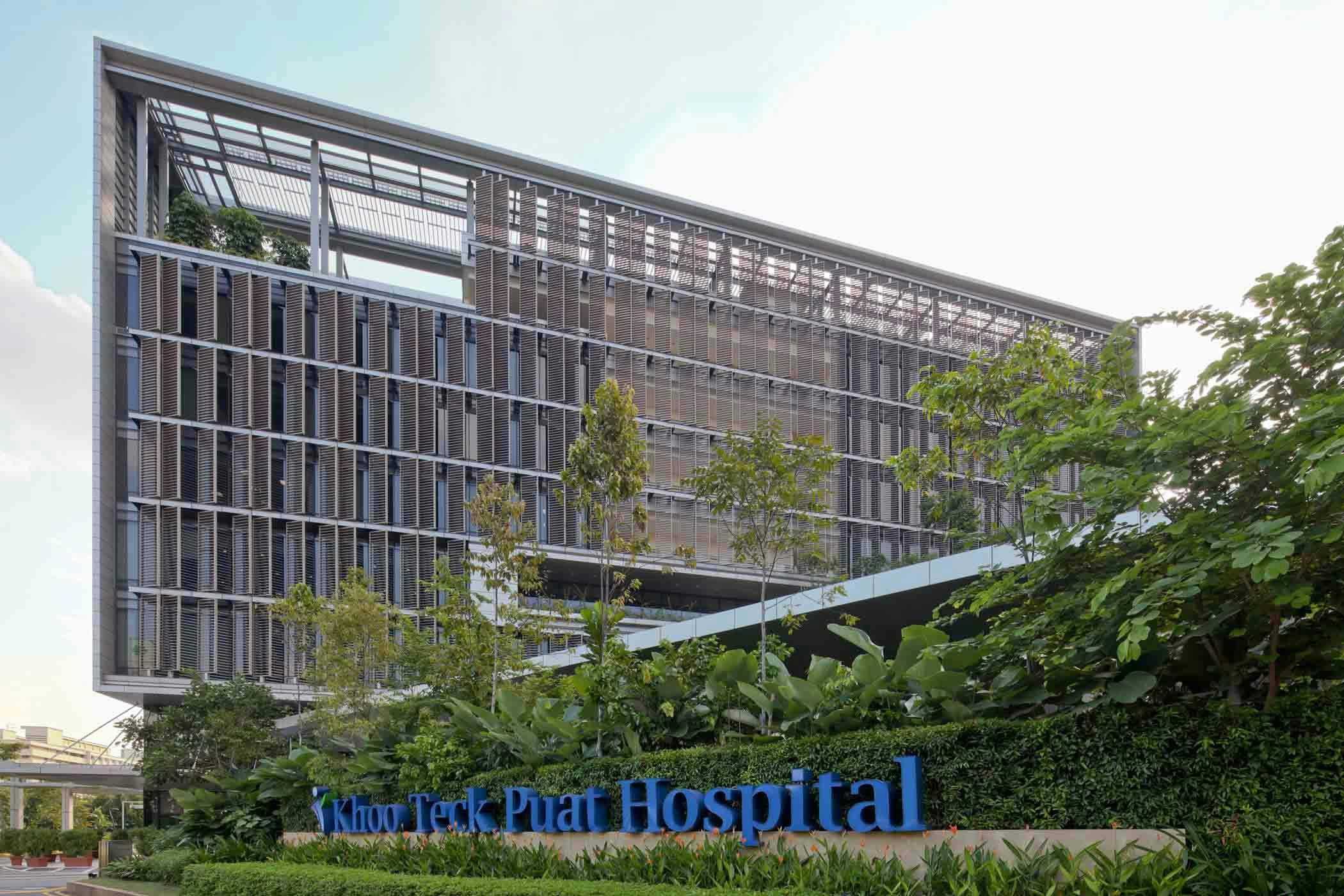 Hospitals Near Angsana Breeze @ Yishun
Comprehensive healthcare is offered at the nearby Khoo Teck Puat Hospital (1.4km). Its medical services include a wide range of outpatient specialist services too. The building overlooks the scenic Yishun Pond, offering patients a nice panoramic view while healing inside outs, My Family Clinic is located within Angsana Bree if you prefer smaller clinics. FAITH Clinic, Platinum Medical Clinic & Surgery, and Platinum Medical Centre are all within 500 metres.