Who's it for?
SkyPeak @ Bukit Batok is the ideal choice for those who:
Want to live in an HDB project in the Bukit Batok area that will MOP in 2022
Want to live in a family-friendly environment near good schools
Want to be less than 20 minutes away from all your shopping needs
Accessibility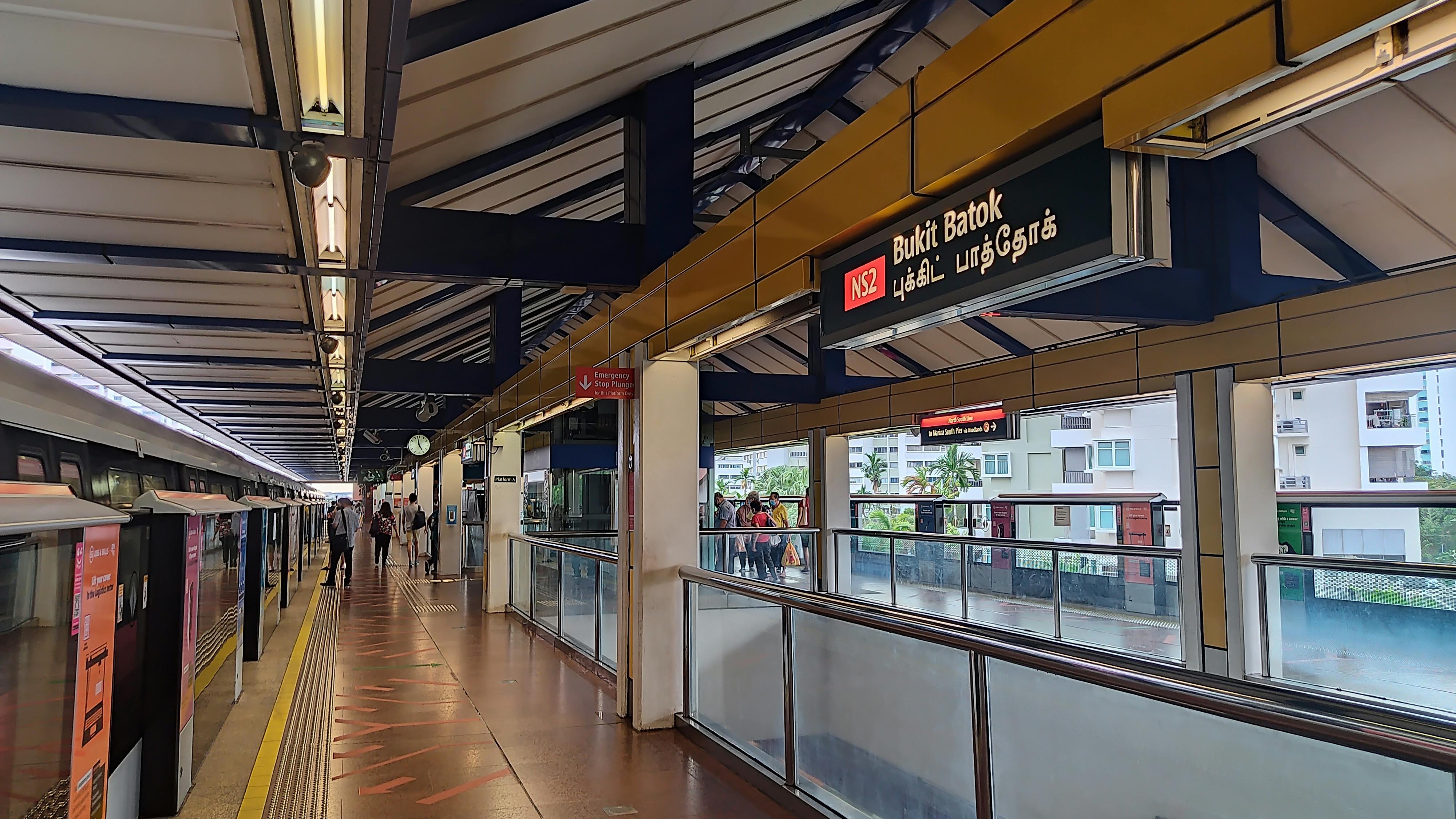 Image source: ZKang123,CC BY-SA 4.0, via Wikimedia Commons
Bounded by Bukit Batok East Avenue 6 and Bukit Batok Street 21, SkyPeak @ Bukit Batok is a towering HDB project with a stepped roof profile that is set to become a distinctive development in the Bukit Batok town. The nearest MRT station to this HDB development is the Bukit Batok station which is about an 11-minute walk and gives access to the North South Line. One MRT stop away from Bukit Batok station is the Jurong East Interchange which allows you to cross over to the East West Line. In the near future, this MRT station will also be connected to the Jurong Region Line. 
There are bus stops just at the fringes of this project which allow residents access to the rest of Bukit Batok as well as the north and western areas of Singapore. For those who drive, the Pan Island Expressway (PIE) is just around the corner and allows you to reach the CBD in about 20 minutes. 
Nearby Amenities  
Being a modern home, SkyPeak @ Bukit Batok comes with its own selection of facilities. Like most HDBs, you can expect a playground for children as well as designated fitness stations for adults and the elderly amidst lush greenery. But what you'll also find in this HDB development are a roof garden, tennis court, small pavilions for gatherings, and a wide open space at the centre of the development. This open space is surrounded by a roundabout that is conducive for daily jogging or walking your pets.
Around the project, you will find a 24-hour Sheng Siong Supermarket, clinic, laundromat, and a hawker centre. If you're into crossfit and HIIT exercises, there is an F45 gym right across. And a little further down from there is a hardware store in case you'll need tools for the home.      
Hawker Centres Near SkyPeak @ Bukit Batok
As mentioned earlier, there is a small hawker centre within the development called Foodclique. However, if you're looking for more variety, some hawker centres in the vicinity worth trying out are Happy Hawkers and Bukit Batok Street 11 Food. Some of the favourites at Happy Hawkers are the banh mi, white bee hoon with prawns, ma la, and fried pig intestines. With Bukit Batok Street 11 Food, residents like to go there to satisfy their cravings for local favourites. There, you'll find some of the best lor mee, nasi lemak, fried carrot cake, and claypot rice in town. 
The hawker centres near SkyPeak @ Bukit Batok are:
Wan Hao Kopitiam (550m)
Kopitiam @ Tech Park 21 (1.0km)
S-11 Bukit Batok Food House (1.2km)
Happy Hawkers (1.3km)
Bukit Batok Street 11 Food (1.6km) 
Meng Soon Huat Food Centre (2.8km)
Broadway Food Centre Toh Guan Rd (2.0km)
Hong Kah Food Place (2.3km)
Shopping Centres Near SkyPeak @ Bukit Batok
The nearest mall to SkyPeak is West Mall, less than 15 minutes away on foot. It is a 5-storey mall that connects to Bukit Batok MRT station. Some of the shops you will find at the mall are Bata, Giordano, Japan Home, Guardian, Watsons, Cathay Cineplexes, Cold Storage, Sol Mart, Châteraisé, Encik Tan, Koufu, KFC, Kebabs Faktory, Old Chang Kee, Pizza Hut, Starbucks, and more.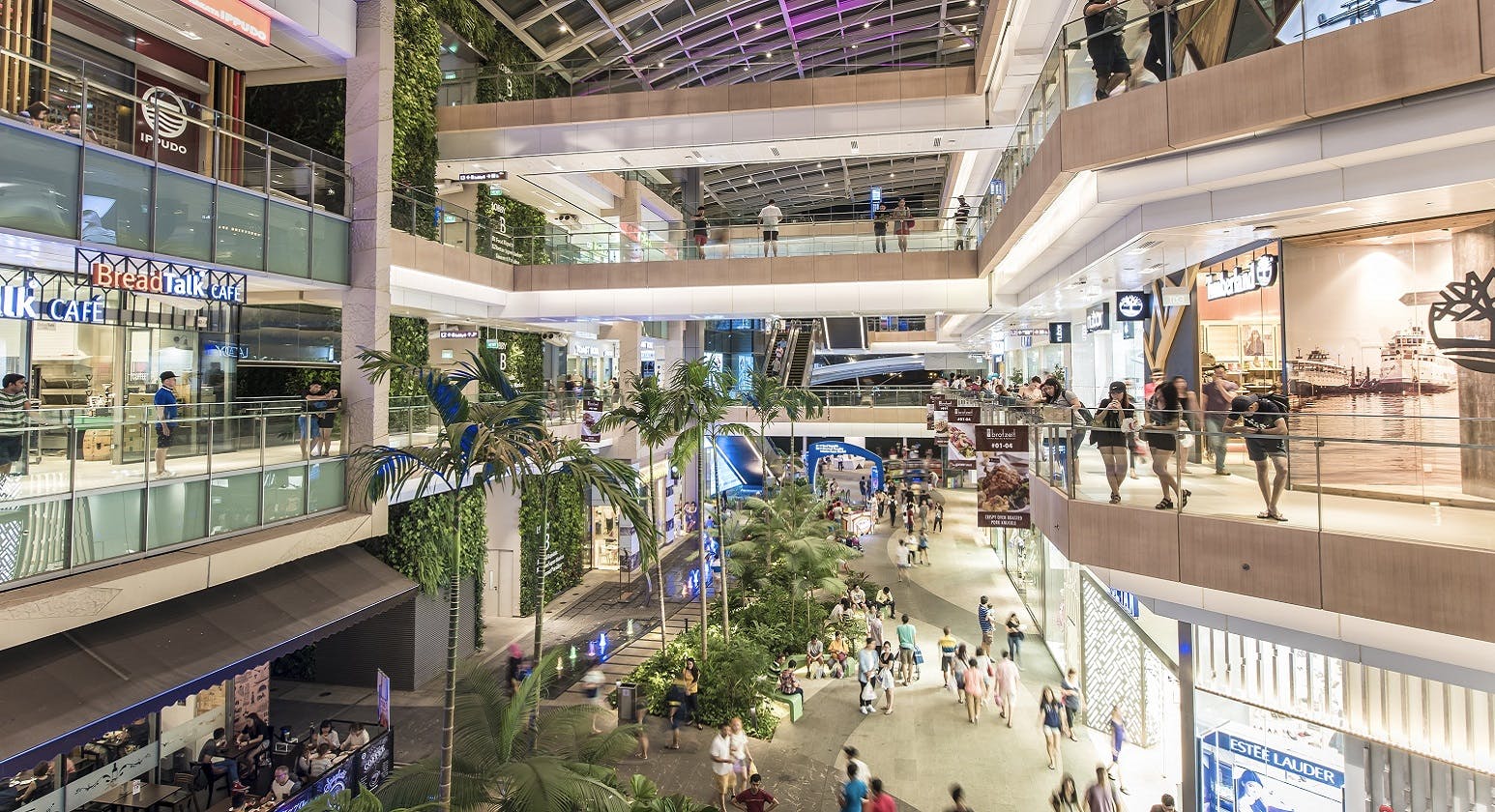 If you're looking for a more diverse shopping experience, you can take the MRT to Jurong East Interchange which is just one stop away. Jurong East has 3 interconnected malls: Westgate, JEM, and IMM. 
Parks Near SkyPeak @ Bukit Batok
If you walk past Bukit View Primary school and head towards the direction of Bukit Batok MRT station, you're likely to come across a new park called 'Fuji Hill Park' at Bukit Batok Neighbourhood Park. Children will have lots of fun here as the park features a playground with adventurous designs like large tube slides and rope tunnels. For adults, there are multiple pockets of fitness corners.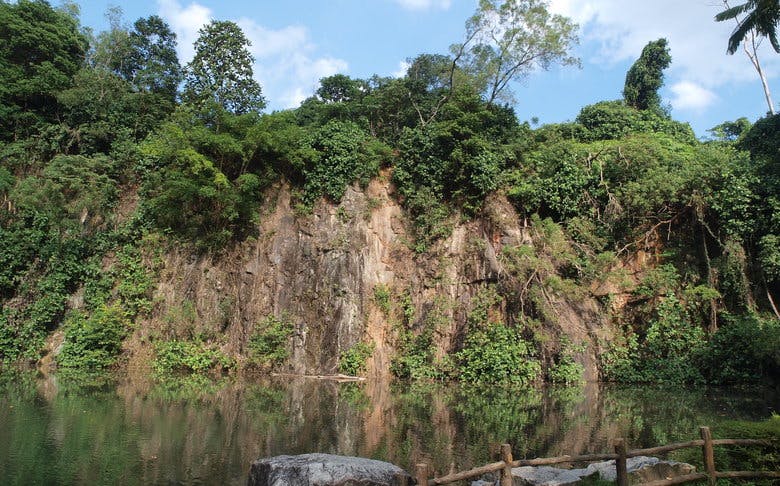 If you're looking for more nature, the Bukit Batok Nature Park is only a 15-minute walk away from SkyPeak. Here, you will be able to take leisurely strolls on the meandering footpaths that run through the secondary forest. There are also lookout points of more than 10-storeys high that you can climb to get a bird's eye view of the quarry. 
This park carries a bit of history as you will find at the entrance a deep & still pond which is a relic of the mining days of the region. Within the park, you will also find a memorial plaque in memory of the soldiers and victims of World War II. 
The parks within 3 kilometres to SkyPeak @ Bukit Batok worth exploring are: 
Fuji Hill Park (800m)
Bukit Batok Nature Park (1.0km)
Bukit Batok Central Park (1.4km)
Little Guilin (1.6km)
Bukit Batok Town Park (1.8km)
Beauty Garden Park (2.8km)
Schools Near SkyPeak @ Bukit Batok
Parents will not have to look far to find a good school for their young ones. There are at least 9 good schools for each level of education that are within a 2-kilometre distance to SkyPeak. Right next door, you will find Keming Primary, Bukit View Primary, and Bukit View Secondary.  
Here is a list of schools near SkyPeak @ Bukit Batok:
Keming Primary School (300m)
Bukit View Primary School (550m)
Bukit View Secondary School (650m)
Lianhua Primary School (1.4km)
Hillgrove Secondary School (1.5km)
Bukit Batok Secondary School (2.0km)
Crest Secondary School (2.0km)
Yuhua Primary School (2.1km)
Shuqun Secondary School (2.2km)
Libraries Near SkyPeak @ Bukit Batok   
On the 3rd floor of West Mall, you will find the Bukit Batok Public Library. This was the first library in the world to use the Radio Frequency Identification (RFID) Electronic Library Management System (ELiMS) in 1998. This system manages the tracking, distribution, circulation and flow of books in the library. Home to 166,925 books and audiovisual materials, this library has a customer service counter, an adult and young people's section, a children's section, an Activity room and 8 multimedia stations. Facilities in the library include e-kiosks for enquiry and payment, six borrowing stations, two book-drop services, browsing shelves of books and periodicals in the four main languages and multimedia services.
Another nearby library residents can access is the Jurong Regional Library. It is located at JCube right across the Jurong East Interchange and has a collection of over 480,000 books. 
Hospitals Near SkyPeak @ Bukit Batok
If you get sick, there's a clinic right within the perimeter of the development, EH Medical Clinic. There are also a number of other clinics around that are within a 10-minute walking distance. In case of an emergency, residents of SkyPeak can drive for about 10 minutes to Ng Teng Fong General Hospital at Jurong East. 
These are the health facilities around SkyPeak @ Bukit Batok: 
EH Medical Clinic (91m)
Union Clinic (700m)
Chua Medical Clinic and Surgery (1.2km)
Bukit Batok Medical Clinic (1.2km)
St. Luke's Hospital (1.7km) 
Bukit Batok Polyclinic (1.7km)
Ng Teng Fong General Hospital (2.3km) 
St. Luke's Community Clinic (2.2km)
Neecare Medical Centre (2.5km)
Places of Worship Near SkyPeak @ Bukit Batok
You won't have to travel too far to find places of worship near SkyPeak. For Buddhists, the Tong Tien Kung Temple is an easy 6-minute walk away. The nearest mosque for Muslims is the Masjid Ar-Raudhah and is reachable in 11 minutes via public transport. For Christians, the closest church would be St. Mary of the Angels Church and is a 10-minute bus ride. And for Hindus, there is the Sri Arulmigu Murugan Temple which takes about a 20-minute bus ride. 
Here is a list of the places of worship near SkyPeak @ Bukit Batok:    
Tong Tien Kung Temple (550m)
See Thian Foh Combined Temple (1.3km)
Masjid Ar-Raudhah (1.5km)
St. Mary of the Angels (1.6km)
Bukit Batok Presbyterian Church (2.2km)
Bukit Batok Preaching Point (2.3km)
Masjid Al Mukminin (2.4km)
Sattha Puchaniyaram Buddhist Temple (2.4km)
Sri Arulmigu Murugan Temple (2.7km)
Grace Assembly of God (3.3km)
Zu-Lin Temple Association (3.4km)