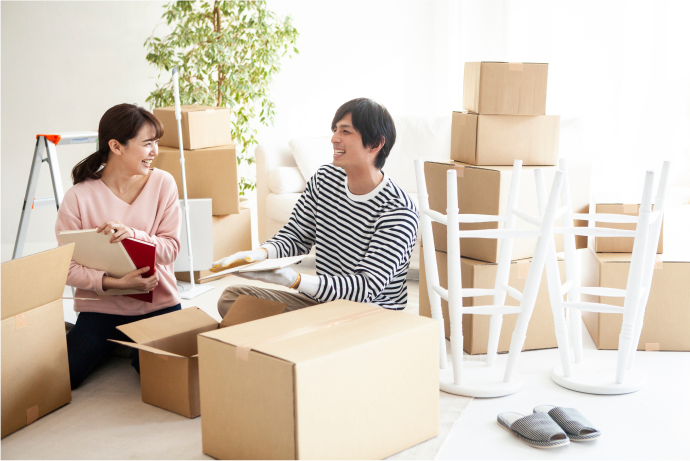 Some home insurances are better than others, too.
As you navigate adulthood you'll soon realise that insurance, such as hospitalisation plans, is necessary. Even pet insurance is now a thing. But the most underrated plan ever? Home insurance.
This is because it's often overshadowed by its cousin, the fire insurance plan. While fire insurance is important, it only covers your property during a fire – not the items in it, nor against other unfortunate events like burglaries. Home insurance covers these and more.
And boy, do these three groups of people need home insurance more than others!
People who live in Yishun – and apparently, Tampines!?
Not another Yishun joke, you must be thinking. But remember, how safe your home is is highly dependent on the people and activities around you.
Home insurance insures you against theft (or attempted theft accompanied by forcible entry), malicious acts as well as "being hit by a third-party object" – and after reading this Value Penguin analysis, it sure sounds like something Yishun residences may need.
Yishun North recorded the highest number of crimes in Singapore in 2016. This includes one reported robbery, and a whopping 232 cases of loan sharks.
But it seems that other neighbourhoods can be just as unsafe. The same analysis also reports that there were eight break-ins in Jurong West and seven break-ins in Tampines during 2016. Yikes.
While crime in Singapore has recently gone digital*, you can't discount the traditionalists who prefer old-school robberies and house break-ins. Like this guy, who was a suspect in a break-in in December 2019.
Collectors
Did you know that a rare stamp can be valued in the thousands and even millions? It's a time stamp of history after all (heh, see what I did there?).
Or perhaps, you're a purveyor of limited edition sneakers. Or Star Wars figurines. You can collect anything, and there'd be someone out there who covets it.
So there is no doubt that collectors can be in possession of highly valuable items – items that need to be protected in the event of a fire and other unfortunate events.
We admit that home insurance isn't a physical, fire-proof shield, but it sure will help to have some starting funds to rebuild or repair your collection.
Not a collector? Home insurance actually covers any moveable household items, from your furniture (your marble dining table!) and electronics (your new iMac!) to your clothes and jewellery.
Remember, fire insurance only relieve some of the repair costs for internal structures or other HDB-provided areas.
People living in old properties
When a water pipe bursts, is it a tenant's or landlord's fault? When chunks of concrete give way (thanks to untreated spalling concrete and cracks) and injures you, who do you blame?
Sometimes, it's no one's fault. The building is simply old and showing signs of wear and tear.
If your home becomes uninhabitable, having home insurance ensures you have an alternative accommodation and your expenses such as rent, laundry and daily necessities will be covered, too.
Of course, these are not the only three groups of people who need insurance. As you can tell from the scenarios above, a fire, break-in or damages caused by a third party (or nature!) can happen to anyone – whether you live in Yishun or Bukit Timah, are a collector or regular guy, a tenant or a landlord. Everyone who has a home should protect its contents and not have to be distressed by things that can be taken care of under insurance.
Why FWD Home insurance rocks
1) It's super affordable
FWD allows personalised plans starting from $31 a year. That's around $2.50 a month – way cheaper than that ONE cup of bubble tea you had yesterday!
They also have flexible coverage starting from $20,000 to $100,000. This flexibility ensures you don't overpay. After all, a person with expensive belongings may need more coverage than those without.
Additionally, when you make a claim due to burst pipes or fire, FWD insurance doesn't require you to make out-of-pocket payments. No excess needed.
2) It covers loss and damage of your prized possessions
We know. Accidents happen. FWD insures against loss or damage to household items belonging to you, your family or any domestic helpers whom you are responsible for. See it like a personal accident coverage of sorts, but for your household items – be it a rare vintage toy collection or a super-expensive 4K television.
3) Coverage for tenants and landlords
Home insurance don't just apply to homeowners. Those who rent can also be protected.
For tenants, FWD covers tenants' liabilities, such as the loss or damage to your landlord's building, renovations and contents.
As for homeowners, FWS has included a rent protector. This means if the tenant defaults on rent due to an insured event, or an event that prevents them from living in your home, FWD will cover your loss of rent.
4) Workmanship guarantee for six months
Repairs and renovation done to your home following an insured event are guaranteed for six months if they are done by FWD's recommended contractor. This means you don't have to worry about shoddy workmanship.
5) Home assistance available for when you need it most
The assistance services FWD covers are electrical, plumbing, locksmithing and air-conditioning – all of which come with prescribed conditions. For example, FWD covers repairs of an aircon with gas leakages or mechanical malfunction but not repairs of water leakages due to lack of servicing.
FWD covers $100 for each assistance service up to four times in a policy year.
Psst. There's even an optional rider for your pets.
Seems like a pretty good deal, right? To find out more about FWD Home insurance, simply visit the easy-to-use website fwd.com.sg You can get a quote in 10 seconds, and the purchase experience is straight-forward, too.
Brought to you by FWD insurance.
Terms and Conditions apply. Protected up to specified limits by SDIC.
*The Singapore Police Force announced that the crime rate has increased in 2019, mostly due to the rise in scams like e-commerce and credit-for-sex scams.
Looking for a property?
Find the home of your dreams today on Singapore's fastest-growing property portal 99.co! If you would like to estimate the potential value of your property, check out 99.co's Property Value Tool for free. Also, don't forget to join our Facebook community page or Telegram chat group! Meanwhile, if you have an interesting property-related story to share with us, drop us a message here — and we'll review it and get back to you.
Note that this content may be reproduced in edited form on our content partner sites. They include AsiaOne and Yahoo South-East Asia but are not limited to these.