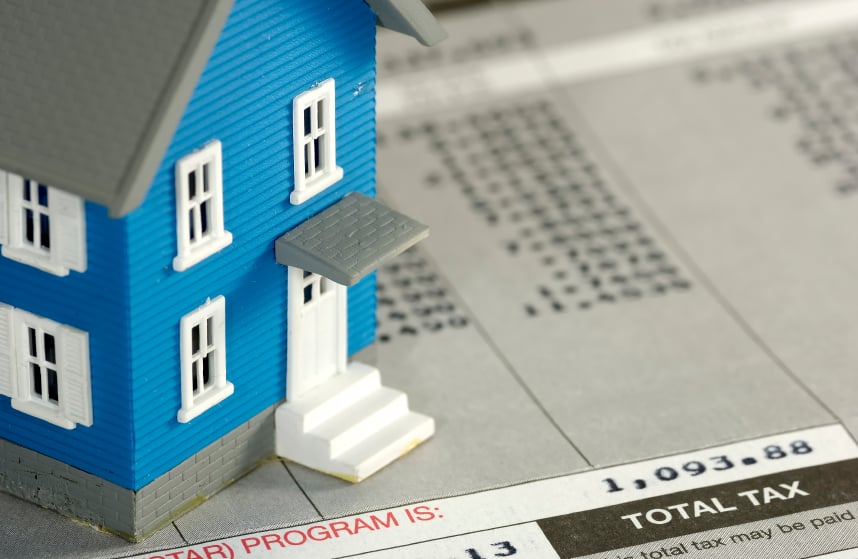 Property renting mistake 1: Signing a Tenancy Agreement Without Reading it Properly
While it's true that tenancy agreements tend to follow a set standard, it's foolish not to read yours thoroughly. Sure, getting through the legal jargon isn't exactly fun (do lawyers get paid by the syllable?), but it's a necessary step to make sure your interests are properly protected.
Bear in mind, once you sign the agreement you're legally obliged to adhere to every clause, no matter how unfair it might be That's why you should  make sure the landlord hasn't snuck anything into the agreement that works against you. Here are a few tips on terms that you need to look out for in your lease agreements, or should include to protect your rights as a tenant.   
Once you've reviewed and signed the lease, be sure to keep a  copy for your records.
Property renting mistake 2: Relying on Verbal Agreements
Verbal agreements are like that one  friend of yours that shows up late to every occasion: totally unreliable.
If you and your future landlord have any prior agreements with respect to the property, make sure it's reflected in the tenancy agreement before you sign it. If you come to any agreements after signing the tenancy agreement, add an addendum to the tenancy agreement and make sure both you and the landlord endorse  it again.
Verbal agreements are notoriously difficult to prove, so failing to have a promise in writing means you give your landlord an easy way out of keeping his word. Even the most minor of agreements (e.g. the landlord agreeing to replace a lightbulb) should be recorded and signed off by both parties.
Most tenancy agreements have a clause that specifically invalidates any prior understandings or verbal agreements that may have been made; all the more reason to get every last promise down on paper.
Property renting mistake 3: Not Budgeting Properly
This is a common mistake made especially by first-time renters.
Renting a home is not just about paying the monthly rent and security deposit; you also need to budget for things like utilities, groceries, transport, cable and internet, renter's insurance as well as paying for minor repairs around the home.
Be sure you consider these ancillary costs before you start looking for a home, so you know that you can afford the rent you're signing up for.
Property renting mistake 4: Not Being Critical Enough When Viewing the Property
It's easy to overlook details in the excitement of viewing potential homes, but try to keep a level head and be objective.
Make sure the home works for your needs – if you need a lot of storage, for example, a cozy studio apartment with little closet space isn't going to cut it, no matter how much you might want it. Also consider things like your daily commute to work, or its proximity to the grocery store (if you cook a lot). All these little things add up in the long run.
In addition,, try to keep an eye out for damage like cracks, loose tiles or insect infestations you'll  need to have the landlord fix before you move in, or which you can negotiate a lower rental for.
Don't worry if you don't get all this in the first viewing; just schedule another one! Never be embarrassed to ask to view a property multiple times – a bad rental can make a few months feel like a lifetime.
Property renting mistake 5: Not Taking Pictures When First Moving In
One of the costliest mistakes a renter can make is to not properly document the state of the house or apartment before they move in.
Having a good record of the state of the apartment, especially of any existing damage like stained tiles or scratched flooring, will be extremely useful at the end of your lease if there are any disputes later over who the damage was caused by.
We've heard countless stories of unscrupulous landlords turning around and blaming tenants for damage that was already there before they moved in, so make sure you don't let yourself become another statistic.
Property renting mistake 6: Not Negotiating the Lease
A tenancy agreement is often a wish list for the landlord, or, it might just be a template document he hasn't even read or put his mind to.
That's why you should never feel obliged to just accept the terms of the lease as it is. If there's anything you think might be unfair, or that you need some leeway on, bring it up to the landlord and see if you can negotiate.
If you plan to get a pet, but the lease doesn't allow for them, don't just give up.It might just be a matter of a higher security deposit, or an agreement to have the apartment deep cleaned at the end of the lease.
Landlord of over 10 years Gloria Tay readily admits that not all the clauses in the tenancy agreement are inflexible, "If my tenant has any issue, I'm happy to listen and see if we can come to a solution."
Property renting mistake 7: Not Getting Renters' Insurance
While the Landlord usually insures the home against damage, this protection doesn't extend to the tenant's personal property.
That means that in the event of a flood, fire or some other major event, you'll have to pay to repair or replace your damaged laptop, TV or clothes, unless the damage can be traced to some prior knowledge or negligence of the landlord.
Renters' insurance is extremely cheap (depending on your home and items, it could be up to a few dollars a day), but it'll save you thousands if something bad does happen.
Property renting mistake 8: Basing Your Home Choice on Square Footage Alone
A common mistake renters make when shortlisting units is to base their decisions solely on square footage of the property.
A good layout can actually mean more space for you than the aggregate square footage of a home if the extra space is wasted on unnecessary features like  bay windows, planter boxes or a long hallway.
If you're searching online, base your decisions on pictures rather than numbers so you don't end up missing out on a great find.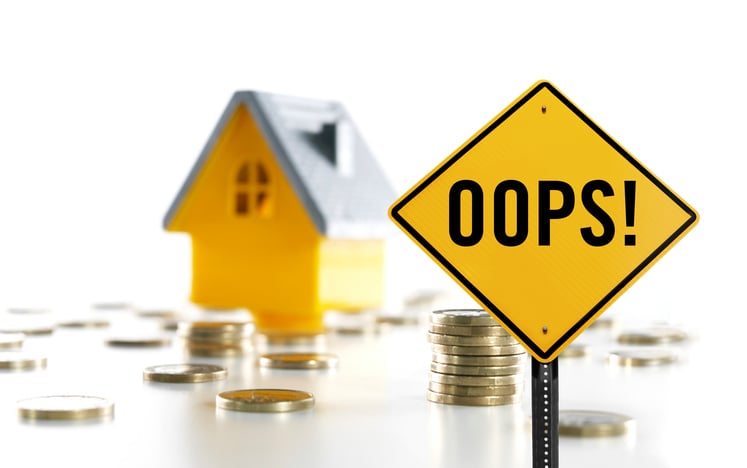 Property renting mistake 9: Not Informing the Landlord of Defects in a Timely Manner
Small defects can get worse over time, leading to much bigger problems down the line – a faulty dryer, for instance, could turn into a serious fire hazard if left not repaired.
Landlords rely on their tenants to fix, or inform them about these defects. It could save them more money in the long run to fix them while the issue is relatively minor, so don't be afraid to report defects as and when they arise.
Property renting mistake 10: Not Verifying Ownership of the Property
Be sure to check that you're dealing with the owner of the property, and not just someone purporting to be the owner.
In 2009, for example, a master tenant illegally-partitioned a maisonette unit without the owner's knowledge, and sublet it to 11 other tenants. When the subletting was eventually discovered by the owner, the tenants were left with no recourse when served with eviction notices and told to move out of the property since they had no contract with the actual owner.
To avoid this, check that you're actually dealing with the owner by having them log into their "MyHDBPage" (for HDBs), or via the Singapore Land Authority's MyProperty service which should have details of the properties owned by them.
Failing to do this could leave you not only out of home, but out any security deposit or other monies paid as well.
Now that you know what to look out for, and what to avoid, go on down to 99.co and find yourself your perfect home!
Check out other rental related articles here: The rental market in Singapore: Why renting isn't only for foreigners and Resolving tenancy disputes in Singapore
Find the rental home of your dreams today at Singapore's largest property portal 99.co!
New launch alert! Welcome to Grand Dunman
About Zareen B.
Looking to sell your property?
Whether your HDB apartment is reaching the end of its Minimum Occupation Period (MOP) or your condo has crossed its Seller Stamp Duty (SSD) window, it is always good to know how much you can potentially gain if you were to list and sell your property. Not only that, you'll also need to know whether your gains would allow you to right-size to the dream home in the neighbourhood you and your family have been eyeing.
One easy way is to send us a request for a credible and trusted property consultant to reach out to you.
Alternatively, you can jump onto 99.co's Property Value Tool to get an estimate for free.
If you're looking for your dream home, be it as a first-time or seasoned homebuyer or seller – say, to upgrade or right-size – you will find it on Singapore's fastest-growing property portal 99.co.
Meanwhile, if you have an interesting property-related story to share with us, drop us a message here — and we'll review it and get back to you.
Join our social media communities!
Facebook | Instagram | TikTok | Telegram | YouTube | Twitter