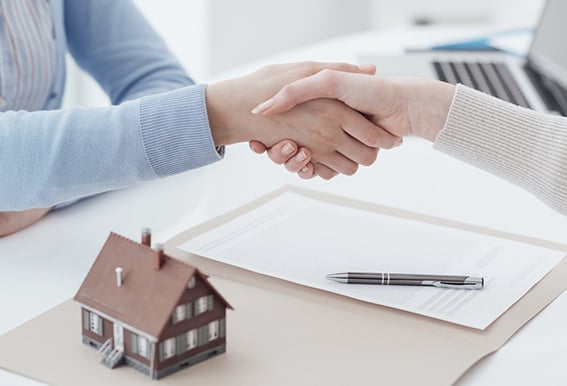 Tenancy disputes are part and parcel of the property game. That doesn't mean they're not a major source of irritation, or financial damage – the result can be a court case that stretches for months, and ends up costing far more than the original damage. But with a bit of know-how, you can save yourself some frustration:
Tenancy disputes scenario 1: Damage to the property
This is the most common source of tenancy disputes in Singapore. To make sure these disputes are resolved quickly, two things should be done from the get-go.
First, if you're a tenant, make sure pre-existing damage is recorded and acknowledged in writing. If the washing machine was broken before you moved into the house, for example, make sure you have a statement from the landlord (a text of email will do) that acknowledges it.
Inspect the house carefully for damages before agreeing to rent it. Sometimes, the landlords themselves are not aware of the damage, and will blame you for it later.
Second, if you're a landlord, make the policy toward property damage clear. In most Tenancy Agreements (TA), the landlord pays up to a fixed amount for damages, after which the tenant is responsible for the rest. Alternatively, you may insist on a TA in which the tenant is fully liable (discuss it with your property agent).
Make sure your tenant understands this policy before signing, so there won't be disputes later.
If there's still an argument about damages later, here's what both sides can do:
–       Consider allowing the tenant to find their own repair people. This is fairer to them. Remember, a landlord can get a friend who's a plumber or electrician, and ask them to jack up the quote.
–       Ask for a written description from the repair company, on what went wrong with the broken item (e.g. did the air-conditioner break because it's been in use for 25 years, or because some idiot chucked a basketball at it?)
–       The landlord can sue for breach of contract, or evict the tenant.
–       Either the tenant or landlord can approach the Small Claims Tribunal (SCT) to mediate the matter (see our previous article on this).
Tenancy disputes scenario 2: The tenant or landlord is abusive in words or behaviour
This is probably the second most common source of disputes. An example is if the landlord yells the tenant's mother is a canine of the female gender, instead of politely saying "please pay the rent on time".
Now this can happen on either side. We've seen sarcastic and mocking landlords, and we've seen tenants who can't avoid using a vulgarity between every two words. This can cause landlords to want to kick out tenants, or tenants to complain about unfair treatment.
The simplest way to resolve this is through the Community Mediation Centre (CMC). This is a less formal conflict resolution body, which is under the Ministry of Law. It only costs $5 from the complainant.
Note that if you don't resolve this issue early, it often leads to one of the other problems on this list.
Oh, and in case it bears saying, never issue threats of physical violence, when speaking to your tenant or landlord. That won't help you if a dispute ever goes to court.
Tenancy disputes scenario 3: The tenant is late with the rent
Landlords have a right to re-enter the premises and forfeit the lease, if the tenant has not paid the rent (or any part of the rent owed) for at least 30 days.
Tenants, note that your landlord must send you notice of demand for unpaid rent, before taking the steps to kick you out. This must be sent to your address by registered mail.
Note that, contrary to popular belief, a landlord cannot just go into the house and seize a tenant's belongings. To do this, the landlord must first obtain a writ of distress. We can't dispense legal advice (we're not a law firm), so all we can do is warn you that you need to consult a lawyer before seizing anything. Otherwise, you might be the one the receiving end of the law.
As a tenant, it's always best for you to contact your landlord early, if you think you might be late with rent. Remember that your landlord may have a mortgage to pay; they need to answer to the bank. If you want leniency and flexibility, don't wait till the last minute to explain you can't pay on time.
Tenancy disputes scenario 4: The tenant is illegally subletting
The first step here is to clear up any misunderstanding. If you're a landlord, don't jump to conclusions – ask your tenant who else is staying in the house, and why. If you do this politely, they're less likely to get defensive; they might come clean and tell you about their friend who needs a place to crash for a few weeks.
From there, you can either tell them you can't accept that (in a non-shouting, non-swearing, manner), or work out some other arrangement. Just be sure that what's communicated is sent across in writing.
If you're a tenant, it's polite to give the landlord a heads-up, if you have someone else staying at your rented place for a while. If they're not informed, they may just decide you're illegally subletting.
That said, illegal subletting is a breach of contract (unless it's specifically allowed under the TA). The landlord can apply to the court to recover possession of the property.
Note that, if you are an illegal subtenant, this means you'll be kicked out too; but you can see a lawyer about suing the person who illegally sublet the unit to you (if you were misled).
Landlords shouldn't assume they can seize the belongings of the illegal subtenant. Also remember the subtenant may have been duped, and may be innocent in these arrangements. If you want to go after the subtenants and their belongings, speak to a lawyer first; don't just march in and cart their laptop away.
Check out other rental related articles here: URA proposes 80% consent rule for Airbnb short-term rentals for condos and Tenant's guide to the Letter of Intent
Find the rental home of your dreams today at Singapore's largest property portal 99.co!
Looking to sell your property?
Whether your HDB apartment is reaching the end of its Minimum Occupation Period (MOP) or your condo has crossed its Seller Stamp Duty (SSD) window, it is always good to know how much you can potentially gain if you were to list and sell your property. Not only that, you'll also need to know whether your gains would allow you to right-size to the dream home in the neighbourhood you and your family have been eyeing.
One easy way is to send us a request for a credible and trusted property consultant to reach out to you.
Alternatively, you can jump onto 99.co's Property Value Tool to get an estimate for free.
If you're looking for your dream home, be it as a first-time or seasoned homebuyer or seller – say, to upgrade or right-size – you will find it on Singapore's fastest-growing property portal 99.co.
Meanwhile, if you have an interesting property-related story to share with us, drop us a message here — and we'll review it and get back to you.