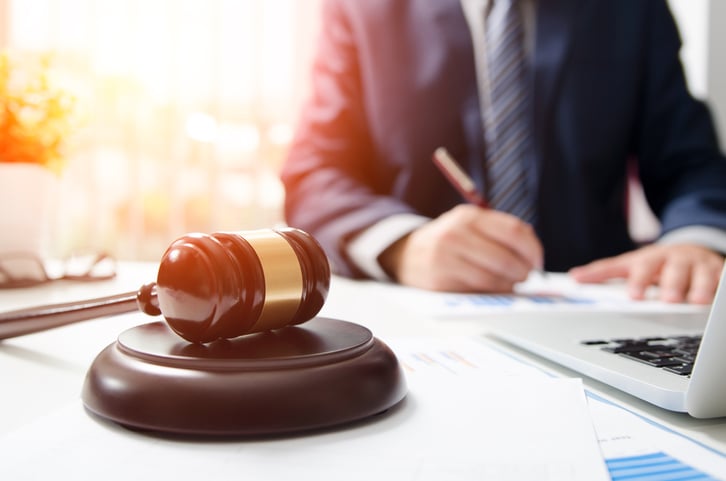 "I sue you" – the most common phrase people use in hot-headed disputes. Often times, this leads to a lengthy process of negotiation to arrive at mutually agreed upon resolution. Have you ever wondered if there was a less expensive and simpler way to handle disagreements? The Small Claims Tribunals offers that opportunity, especially for rental disputes.
Like many other tenants, one of our users, Joseph, had an argument with his landlord over his rental deposit. Joseph's landlord claimed the apartment was dirty and fixtures were damaged upon the end of his contract. As a result, his landlord withheld Joseph's two months rental deposit, stating that the apartment needed to undergo severe renovations. Naturally, Joseph objected stating that the apartment was left in good condition, with nothing more than the usual wear and tear over his two year lease.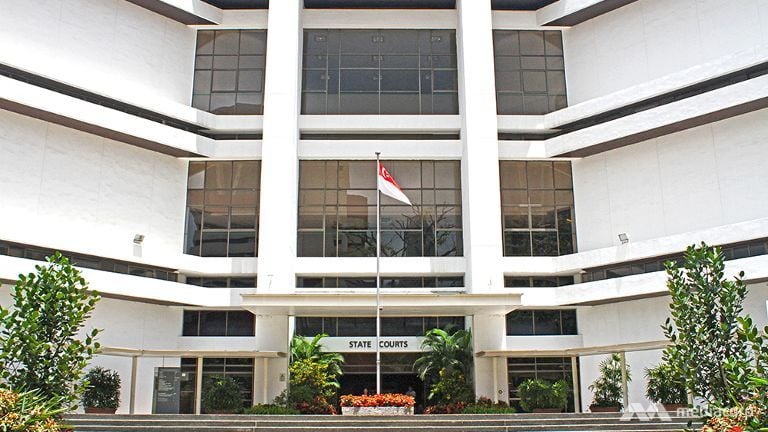 Here at 99.co, we understand that resolving tenancy issues may be difficult. Tenants sometimes are at a loss when they have a disagreement with their landlord, especially when they claim for damages (by withholding the security deposit) that were never incurred. In fact, finding recourse is the top query we get.
This guide is thus created to help tenants who have been wrongfully taken advantage of by their landlords.  First and foremost, if you have, or are still encountering such incidents, here's what to do:
Know your rights and stand your ground if your conscience is clear of any wrongdoing

Reach out to the agent that helped broker the deal (if applicable) and try to mediate the dispute.

If negotiations and mediation fails, try the Small Claims Tribunals.
In this article, we will go into detail and discuss what kinds of cases the Small Claims Tribunals handles and how you can lodge a complaint.
What is the Small Claims Tribunals?
The Small Claims Tribunals are part of the State Courts of Singapore. The Small Claims Tribunals were created with the purpose of providing a quick and inexpensive forum for resolving disputes. In our case, the Small Claims Tribunals can be used to settle tenancy disputes between the landlord and tenant.
What is a tenancy dispute?
A tenancy dispute is a disagreement that arises out of a tenancy agreement between the landlord and the tenant. Both parties should always attempt to resolve the dispute on their own and only seek out the Small Claims Tribunals when there are irreconcilable differences.
Who qualifies for the Small Claims Tribunals?
To qualify for the Small Claims Tribunals, the lease involved in the dispute must be for a residential property and its length cannot be for more than 2 years. The claim must also be made within one year from the lease end date. It is important to note that the sum claimed cannot be more than $20,000. And for claims between $10,000 but less than $20,000, all parties involved must consent in writing (a memorandum of consent can be found here is filed with the claim form and other required documents).
How to lodge a claim?
If you find that your claim is within the jurisdiction of the Small Claims Tribunals, click here and download Claim Form 1. The form is straightforward and takes about 5 minutes to fill up if you have all the required information. A step by step walkthrough of Form 1 can be found if you click on the Arrow Guide on the same forms page.
Once the form has been filled out, there are two submission methods. One way is to go down to the Registration counter of the Small Claims Tribunals and the other way is to Fax in the form. If this is your first time filing a claim, it is highly recommended to personally go down to the Small Claims Tribunals as the process is a lot more straightforward in person.
The Small Claims Tribunals are located at:
Level 1, State Courts
No. 1 Havelock Square
Singapore 059724
Here a few things to keep in mind. Claim Form 1 has to be in the same format as the PDF version.  If handwritten, it has to be neat and legible. If you are going down to the Small Claims Tribunals, remember to print 4 copies (1 original and 3 photocopies) of Claim Form 1 and bring along 4 photocopies of any supporting documents. A complete checklist can be found here.
How much does it cost?
The costs involved in filing a claim at the Small Claims Tribunals are fairly reasonable and are listed in the table below:

What happens after you file?
After submitting the claim, the Small Claims Tribunals will schedule a consultation session with the purpose to mediate. This is usually scheduled within 10-14 days from the date of filing the claim. If the claim is not settled at the consultation, a hearing will be scheduled within 7-10 days from the consultation session. As the Small Claims Tribunals is mainly for the resolution of minor disputes, lawyers are not allowed to represent any party for proceedings at the tribunal. It is important to note that a notice must be served to the other party in person once you file a claim. Also, after a claim has been filed, both parties may still attempt to resolve the dispute between themselves.
Never be at the mercy of a ruthless landlord ever again!
With all this information in mind, wronged home renters should never back down from a dispute with a ruthless homeowner. The Small Claims Tribunals is a reasonable last resort if you cannot reach a settlement with your landlord. If you fit the criteria for the Small Claims Tribunals, the process is relatively straightforward and low cost. Always know your rights and stand your ground if you are being taken advantage of.
Check out other rental related articles here: Ask the 99.co expert: Top 10 FAQs on landlord-tenant disputes and Resolving tenancy disputes in Singapore
Find the rental home of your dreams today at Singapore's largest property portal 99.co!
New launch alert! Welcome to Grand Dunman
About Darren Ko
Looking to sell your property?
Whether your HDB apartment is reaching the end of its Minimum Occupation Period (MOP) or your condo has crossed its Seller Stamp Duty (SSD) window, it is always good to know how much you can potentially gain if you were to list and sell your property. Not only that, you'll also need to know whether your gains would allow you to right-size to the dream home in the neighbourhood you and your family have been eyeing.
One easy way is to send us a request for a credible and trusted property consultant to reach out to you.
Alternatively, you can jump onto 99.co's Property Value Tool to get an estimate for free.
If you're looking for your dream home, be it as a first-time or seasoned homebuyer or seller – say, to upgrade or right-size – you will find it on Singapore's fastest-growing property portal 99.co.
Meanwhile, if you have an interesting property-related story to share with us, drop us a message here — and we'll review it and get back to you.
Join our social media communities!
Facebook | Instagram | TikTok | Telegram | YouTube | Twitter