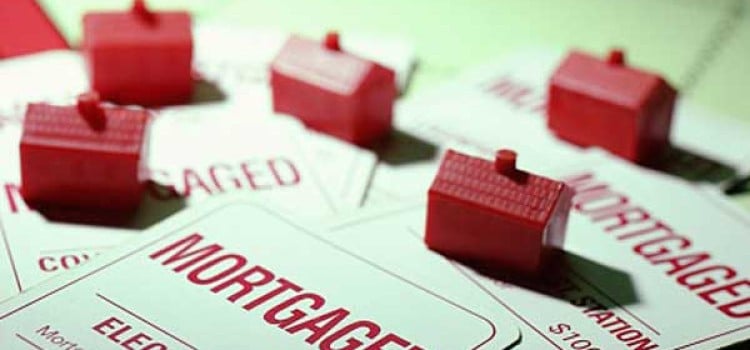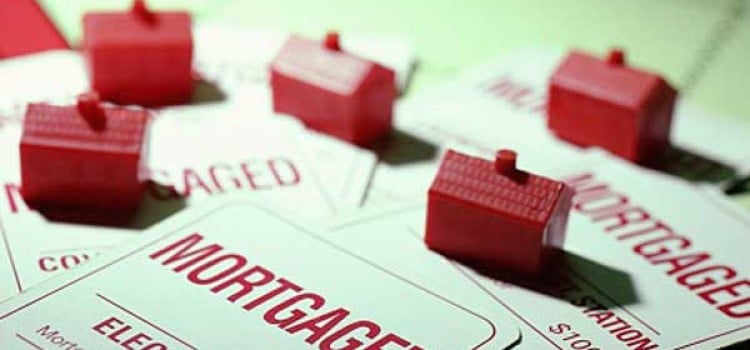 The simple process of taking up a home loan can prove daunting for first-time home buyers. Not only is there complex jargon to grasp, there are many other factors to consider before choosing a mortgage loan that's suitable for you. Add on the "advice" you are going to get from your parents, friends, property agent and banker, and what you'll get are several home loan myths everyone believes to be true but aren't.
Home loan myths 1: Always Get The Loan With The Lowest Interest Rates
Current home loan rates range between 1.3 percent to about 2.5 percent, depending on the type of rates you choose. Most borrowers tend to focus on getting the lowest interest rates possible because they believe that this will help them save on interest payments.
But do you ever think about why others take up loans with slightly higher interest rates as well?
Home loans come with many conditions, and you should take into consideration the following factors as well, instead of only focusing on getting the lowest interest rates:
locked-in period – which will impact future refinancing

fixed or floating rates

– which can cause fluctuations in the amount you pay each month

pre-payment penalty
Make sure whichever home loan you choose, you are meeting the repayments comfortably each month. Leaving no buffer for emergencies may cause you to be late on your mortgage payments, which in turn, will incur more debt.
Home loan myths 2: Two Borrowers Are Better Than One
Partly because residential properties are so expensive here, most couples end up applying for a home loan as joint applicants. Some also feel that it gives a sense of equality in the relationship as the property is seen as a joint responsibility. But if using one income is enough to help you qualify for a specific loan amount, you might want to think about using one name for the loan only.
This is especially true for couples who are considering buying a second property in the future. Borrowing under two applicants restricts you on the loan-to-value ratio. For instance, the bank can lend you up to 80 percent of your home valuation on the first property, and up to 60 percent on the second loan. But if you've just used one name on the first mortgage loan, the other partner can get the second loan at 80 percent loan-to-value. However, be sure that the second borrower must have no other debt obligations in order to fulfil the Total Debt Servicing Ratio(TDSR) criteria.
Home loan myths 3: A Shorter Loan Tenure Is Always Better
Given a choice, most people would try to take up a shorter loan tenure so that they pay less interest. Let's look at the difference in interest payable for 2 different loan tenures.
Loan amount: $600,000
Interest rate: 1.5%
Loan tenor A: 20 years
Loan tenor B: 30 years
Monthly repayments
Total interest paid –  3 years
Total interest paid – 5 years
Total interest paid – 10 years

Loan Tenor A:

20 Years

$3,860.36

$33,715.22

$53,515.75

$93,168.85

Loan Tenor B:

30 years

$2,760.96

$34,593.39

$56,008

$103.481.6

Difference

$1099.40

$878.17

$2,492.25

$$10,312.75
As you can see from the table above, taking on a home loan with a tenure shorter by 10 years can save you more than $10,000 on interest payments, but it also means you struggle with an extra instalment of $1,100 more per month.
If you are a high-income earner, this extra amount may not hurt you much, but for average-income families, forking out $1,100 more per month can be difficult. You might want to think about taking on a 30-year tenure first, giving yourself the option to refinance after 3 or 5 years, and making a lump sum payment later down the road should you have extra cash on the side. This presents a much safer choice that gives you some buffer for emergencies.
Home loan myths 4: HDB Home Loan rates will always be at 2.6 Percent
During our parents' generation, interest rates for a HDB loan was the lowest they could get.
But in the last decade or so, there has been an immense change in home loan rates. Because of the monetary easing policies from the United States, interest rates have been at historic lows  of below 1 percent, which caused savvy buyers to forego getting a HDB loan.
Yet, there are still those who prefer the stability of a HDB loan because its interest rate has hardly changed, remaining at a stable 2.6 percent. However, do you know that this has not always been the case, and there is definitely a possibility for it to fluctuate.
In January to June 1999, the rates were at 4.41 percent and the highest ever recorded rates were 6.5 percent between 1974 to 1985.
The point is that there is no home loan that is always stable, so borrowers should always keep themselves updated on market trends and look out for refinancing or repricing packages to help them get the most competitive rates.
Home loan myths 5: I Should Use My CPF To Pay For My Property
When it comes to paying the downpayment of our new homes, most Singaporeans automatically think of using the money in their CPF accounts. They may feel that it is one way of  utilising the funds that they have stuck in their CPF account, which can't be withdrawn as they wish.
Well, what we forget is that our CPF account's main purpose is to save for our retirement. Not only that, money in the CPF Ordinary Account earns you a risk-free rate of 2.5 percent interest. When you use your CPF money to finance your property, you not only incur the opportunity cost of not earning that 2.5 percent interest rate, you will also need to return that amount back to your CPF account when you sell your home one day.  
So before you reach into your CPF account to finance your property purchase, think about the longer term implications on your overall financial situation before coming to a decision.

Taking up a home loan is a huge financial commitment and can have a major impact on your personal finances on a monthly basis. Instead of relying on assumptions and hearsay, it is best to get these home loan myths clarified to safeguard yourself when applying for a home loan.
Upcoming Freehold Condo Launch: The Arcady @ Boon Keng
About Lynette Tan
Lynette has more than 7 years of experience in the financial sector and has been interviewed by various international media, including appearances on CNBC, BBC and Channel News Asia. With passion in financial literacy, she hopes to help others gain personal finance and investment knowledge through her writing.
Looking to sell your property?
Whether your HDB apartment is reaching the end of its Minimum Occupation Period (MOP) or your condo has crossed its Seller Stamp Duty (SSD) window, it is always good to know how much you can potentially gain if you were to list and sell your property. Not only that, you'll also need to know whether your gains would allow you to right-size to the dream home in the neighbourhood you and your family have been eyeing.
One easy way is to send us a request for a credible and trusted property consultant to reach out to you.
Alternatively, you can jump onto 99.co's Property Value Tool to get an estimate for free.
If you're looking for your dream home, be it as a first-time or seasoned homebuyer or seller – say, to upgrade or right-size – you will find it on Singapore's fastest-growing property portal 99.co.
Meanwhile, if you have an interesting property-related story to share with us, drop us a message here — and we'll review it and get back to you.
Join our social media communities!
Facebook | Instagram | TikTok | Telegram | YouTube | Twitter