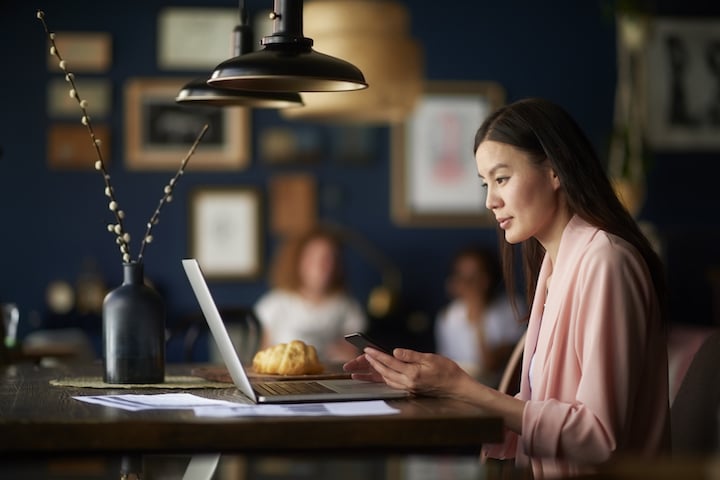 Finding a suitable office space for rent is a challenging task. After all, an office isn't just a place for work, it needs to be a place for productivity. Knowing that the office environment itself might affect a company's bottom line and employee well-being, it's worth considering the advantages of renting a serviced office. Compared to an office space rented on a strict one to two years lease, a serviced office — also known as a shared office — can yield the following benefits that are essential for today's businesses.
A serviced office offers flexibility
In today's dynamic economy, companies increasingly need to accommodate unforeseen changes. In Asia, however, regular office leases are often inflexible and costly. Hong Kong landlords, for instance, tenants to sign a lease for at least two years and pay a security deposit equivalent to up to three months rent.
This practice is a bugbear for companies that cannot afford hefty rental overheads. Especially for newer companies that face business-related uncertainties, expensive rent may threaten their bottom line and even survival prospects. Serviced offices such as Compass Offices offer differing commitment levels from one month to a year, and are conceived with the end-consumer's interests in mind.
Built-in office support services
In addition to flexible lease arrangements, serviced offices also offer something not usually found in traditional offices: built-in support services. Be it having a front desk to assist in holding valuable packages, getting help with faulty air conditioning suddenly on a hot summer day, or needing a larger room to host a VIP, serviced offices provide a comprehensive and helpful range of services that typically don't exist in an individually-rented office.
Moreover, a rented office space might require tenants to take time and energy to set up crucial service such as internet and phone lines. Get these wrong and the business may not even be able to function. A serviced office is a turnkey business solution sought after by an increasing number of companies.
The model is aligned with the changing tech and business environment
These days, companies are increasingly embracing new modes of working. The 4% increase in office vacancy rates in Singapore from 2016 to 2017 may be a sign that many are changing the way they view workspaces. With more firms embracing hot-desking and remote working, there's really little need to be stuck with rent-thirsty landlords when there are other more viable options out there.
Easy options for potential expansion
Say you're in a traditional office and your team count doubles from 10 to 20. If you hadn't factored in a potential change in headcount, this would mean having to abruptly force half the staff to work remotely — without adequate preparation or procedures in place. Rearranging and repurchasing furniture will also take up your staff's bandwidth.
At a serviced office, you can simply give a shout out to reception if you need more space. The reception, with the help of support staff, will promptly adapt the current setup for your needs or help you move into an already vacant workspace. Admin issues will no longer hold you back.
Prime location in competitive areas
In a competitive city like Hong Kong and Singapore, it's difficult to get a space at a coveted address unless you are prepared to shell out a truck load of cash. However, many serviced offices are located in prime areas. This means you can get a location that is not only convenient to for client meetings, but also looks impressive on a business card.
To find a serviced office, start here.
If you found this article helpful, 99.co recommends 3 important factors when choosing your office space and 4 new co-working spaces in Singapore: From sleek offices to casual facilities.
Looking for commercial properties? Go to Singapore's largest property portal 99.co!