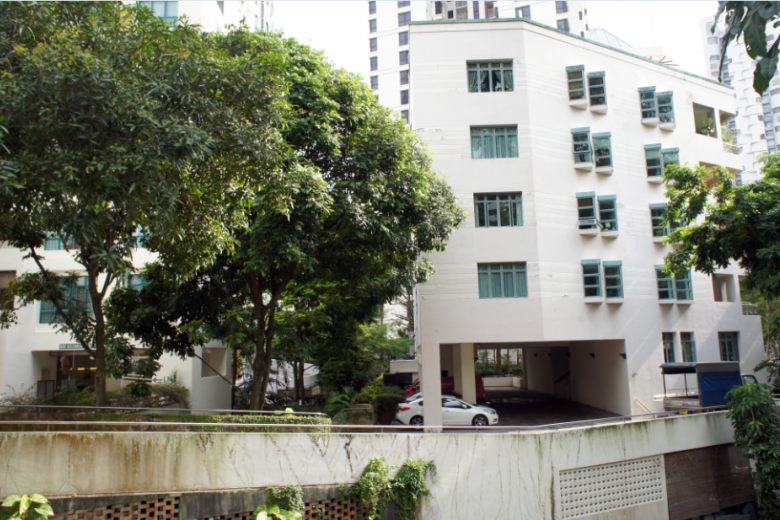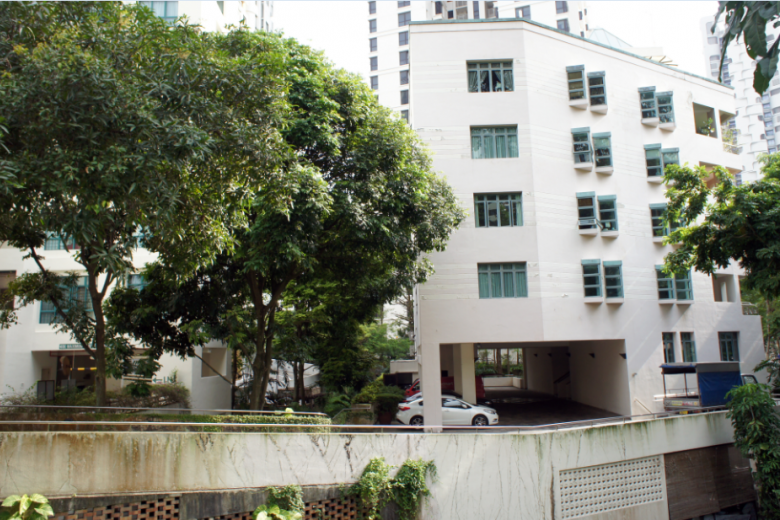 (Credits)
It's been overshadowed by more dramatic land sales this year (Eunosville anyone?), but something awesome happened along Claymore Drive. 1 Draycott Park, a tiny but prime condo (it's only got eight units), was sold to Champsworth Development, a subsidiary of a Malaysian developer Selangor Dredging. Read more about why we consider the sale of 1 Draycott Park exciting!
Background about the land plot
1 Draycott Park sits on a prime piece of real estate in District 10. At present, the freehold condo is a seven-storey tower that consists of just eight units (with the largest apartments spanning a whopping 6,200 square feet). The total size of the land plot is 17,442 square feet.
The buyer is Champsworth Development, a company that's 50 per cent owned by Selangor Dredging. The development was bought at $72 million, or roughly $1,782 psf.
Why is this land plot a big deal?
Many have forgotten the intense competition for units at 1 Draycott Drive, back in the 1990s. It was a hot property then, and up till today you seldom found a listing for sale here. Whatever establishment replaces 1 Draycott Drive, we're sure it's going to attract both investors and buyers from the high-end property crowd. Here's why:
Claymore Hill forms a unique residential enclave
Claymore Hill is a gem in itself. It's located along a quiet stretch just next to Orchard Road. This means it has the accessibility of a central location, and is at the same time isolated from the noise and crowd a few streets away. Residents here get the best of both worlds. And if you're worried about the rowdier elements from Orchard Towers, don't be: there's no reason for the nightspot workers to move up Claymore Drive, so you're a safe distance away from the ruckus.
The development is near two prestigious clubs
The development is within walking distance of both Tanglin Club and the American Club. If you're a member and always wanted the convenience of walking to the club for dinner, here's your chance.
We can foresee members of both clubs being quite interested in the new development, as their club facilities can now be accessed within five minutes from home. Members can also hold meetings with clients, or other important guests, at the club and then pop back home right after.
It's down the road from Orchard
We probably don't have to say too much about this. An eight minute stroll can take residents to the main shopping stretch along Orchard, starting at Palais Renaissance. From there, you can make your way down Singapore's most famous shopping street and shop till you drop.
Access to night spots
Hard Rock Cafe is a short walk away at Cuscaden Road. If cocktails are more your kind of thing, Manhattan at Regent Hotel is a good place to go. Otherwise, enjoy a tipple or night out at Muddy Murphy's Irish Pub.
There're great amenities for kids nearby
It's often overlooked that Forum The Shopping Mall (home to California Pizza Kitchen by the way) is near this area. Upmarket education providers Julia Gabriel Centre and Chiltern House both have branches at Forum. The mall also boasts several kid-friendly tenants like Toys 'R' Us, bookstores and enrichment centres.
Landlords, keep an eye out
The new development at Draycott in its latest incarnation, will be of interest to landlords. It's likely to attract a range affluent tenants, from expat families, to expat singles who might enjoy being in the middle of all the action.
At present, it's estimated that units in the new development would have to go for at least $2,700 psf in order for the developer to gain a comfortable profit margin.