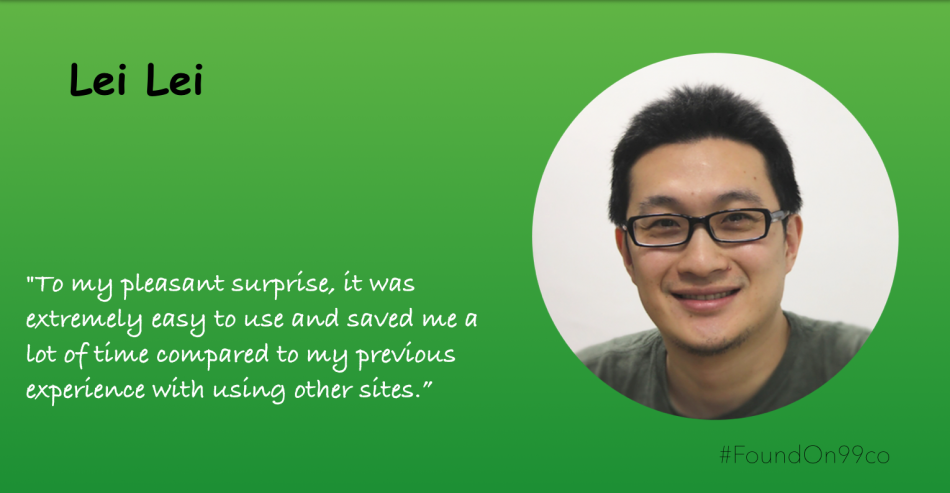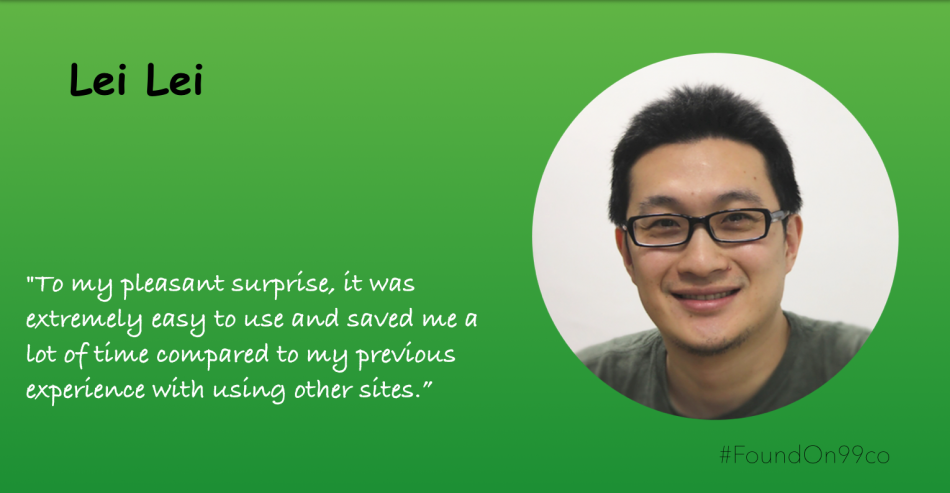 How did you hear of 99.co?
I think one of the Facebook ads came up on my Newsfeed. Initially, I did not give it much thought – as I do with most online ads anyway. But when I had to search for a new home, I decided to give it a try. To my pleasant surprise, it was extremely easy to use and saved me a lot of time compared to my previous experience with using other sites.

What do you look for when searching for a home?
The variable factors such as the availability of supermarkets or food courts do not matter to me as much as the things that matter in the long-run, such as whether the property would generate significant value as a capital investment. I also prefer to live in a condo which is about 10 years old located in a quiet neighbourhood dominated by a slightly older demographic as I appreciate living in a stable environment.

Describe your dream home
I love the outdoors, so my fantasy home would be an American Dream-ish log cabin with a fireside situated by a beautiful lake, and the "backyard" would  be a forest so I can go hiking anytime!
Ready to find the home you'll love? Go to 99.co!
Looking for a property?
Find the home of your dreams today on Singapore's fastest-growing property portal 99.co! If you would like to estimate the potential value of your property, check out 99.co's Property Value Tool for free. Also, don't forget to join our Facebook community page or Telegram chat group! Meanwhile, if you have an interesting property-related story to share with us, drop us a message here — and we'll review it and get back to you.