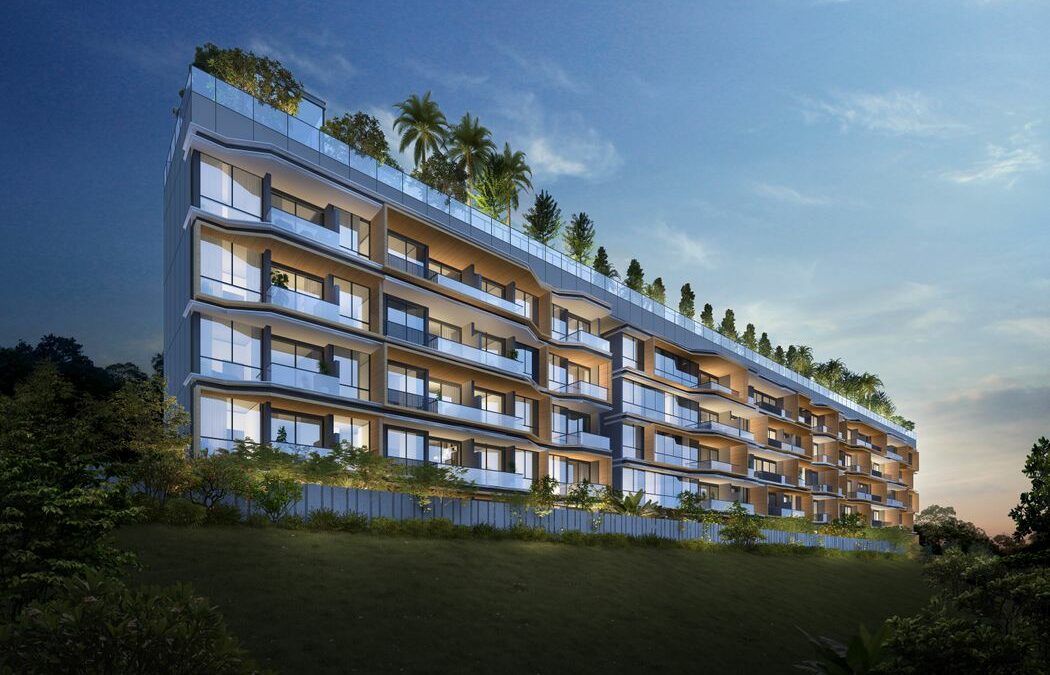 The privileged few who choose to call new condominium development Peak Residence home will benefit from an array of infrastructure, transport and amenities improvements that have been announced for the Mount Pleasant area.
Positioned at 333 Thomson Road, Peak Residence is conveniently located to access the four corners of Singapore. Thomson flows to the CBD fringe, the nearby CTE and PIE offer a swift route across the island, while the impending opening of the nearby North-South Corridor (NSC) will only increase this area's accessibility.
Expected to be completed in 2027, according to the LTA, the 22km NSC will be Singapore's longest Transit Priority Corridor, directly connecting the northern region and the city centre. It's predicted that the NSC will cut travel times by up to 25%.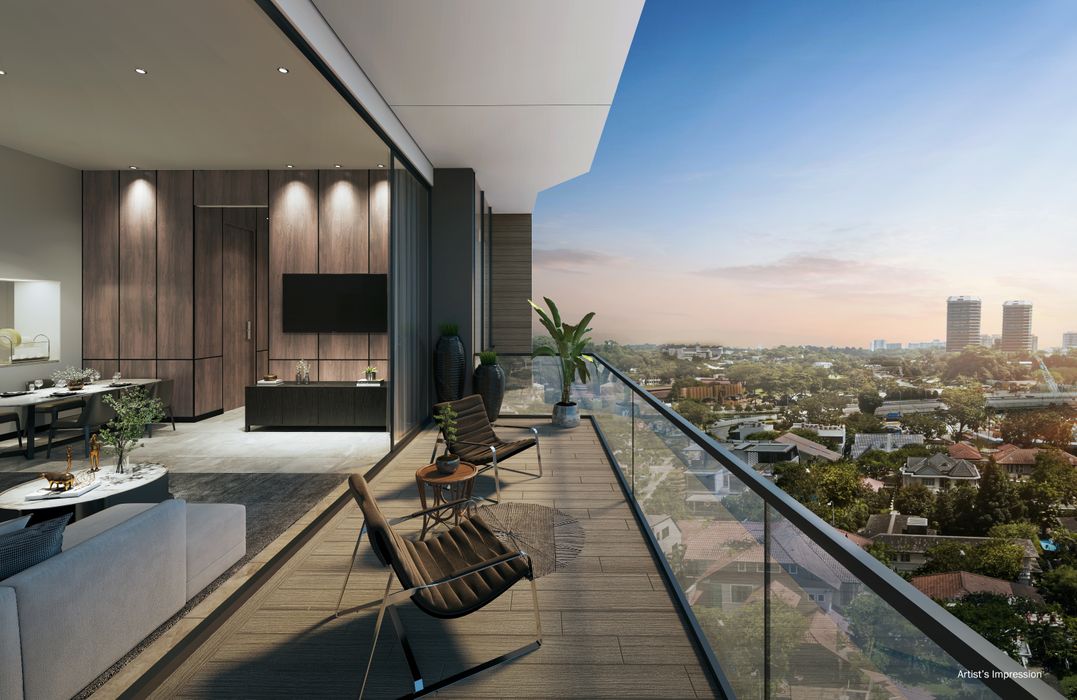 As for public transport, the existing Novena MRT is only a few minutes' walk from Peak Residence, while the new Mount Pleasant MRT station (slated to open by 2025) will be just moments away. On the Thomson-East Coast line, commuters can travel to Orchard and the Marina area from Mount Pleasant MRT station in less than 10 stops, with the coastal playground of Katong Park and Marine Parade not far beyond.
A Pleasant Proposition
Mount Pleasant MRT is being built beneath the Old Police Academy on Thomson Road. Above, the Housing Development Board is constructing a 33-hectare, 5,000-unit estate that will swell the population of the area by around 20,000 people. Strong demand is expected for these flats, due to their convenient location, green surroundings and easy access to MRT and major roads.
A study from the National University of Singapore suggests that the more accessible a condominium is to an MRT station, the higher its value will be. NUS research surveying non-landed private housing transactions near the then-new Circle Line from January 2009 to May 2013 found that the opening of the line increased nearby property prices by 1.6% on average; properties within 400m of Circle Line stations sold for 4.2% more than comparable properties outside that zone; and after the Circle Line opened, prices for property within the 400m zone increased by 13.2% more than homes outside the zone.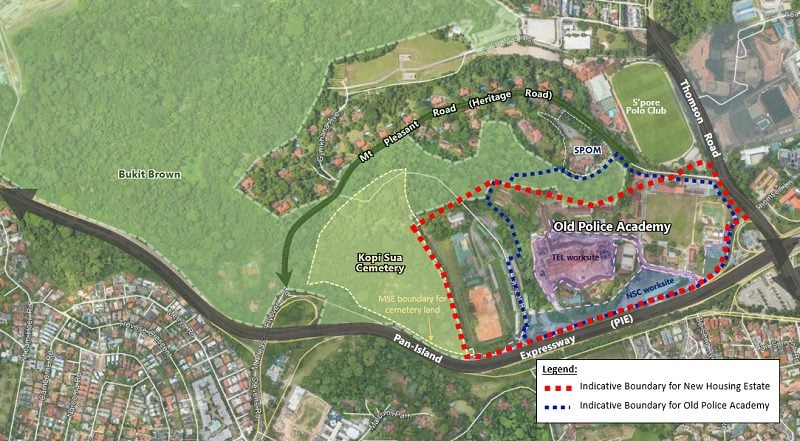 Citing these figures, a report from Knight Frank stated: "Ultimately, the desirability of a neighbourhood plays a huge part in affecting both the capital and rental growth of your property, and one important variable is the connectivity of the neighbourhood. When accessibility to work and home is improved, its liveability is improved, and the natural effect is that the area will become more desirable, and this demand would drive property prices in the area up."
Meanwhile, research conducted by 99.co found some truth in the hypothesis that "property prices near an MRT station increases significantly in the years following its opening, and that proximity to an MRT station enhances the value of a property."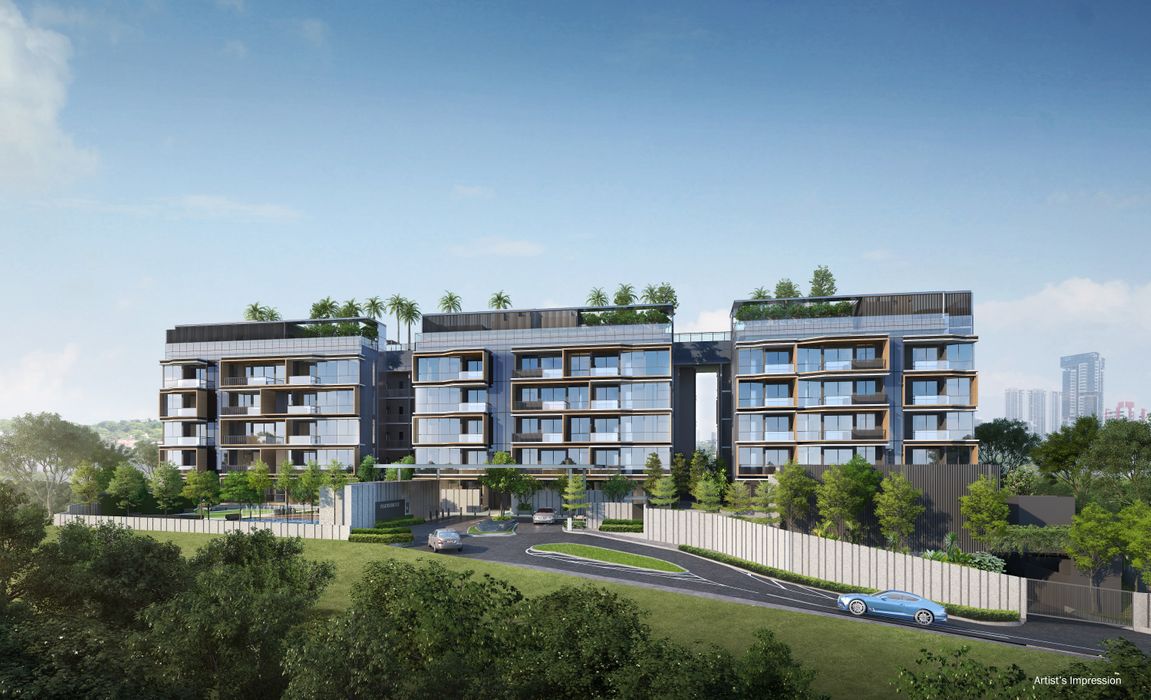 As Mount Pleasant's population size grows, new amenities such as restaurants, supermarkets, banks, cafés and bars will undoubtedly be established to cater to the needs of nearby residents. This may well increase the appeal of the area, boosting demand for homes in Mount Pleasant and increasing quality of life for residents of both HDBs and private properties.
Of course, this area already offers residents numerous sought-after attributes and attractions. For nature lovers, the serenity of Singapore Botanic Gardens and MacRitchie Reservoir — not to mention picturesque Mount Pleasant itself — are within easy reach.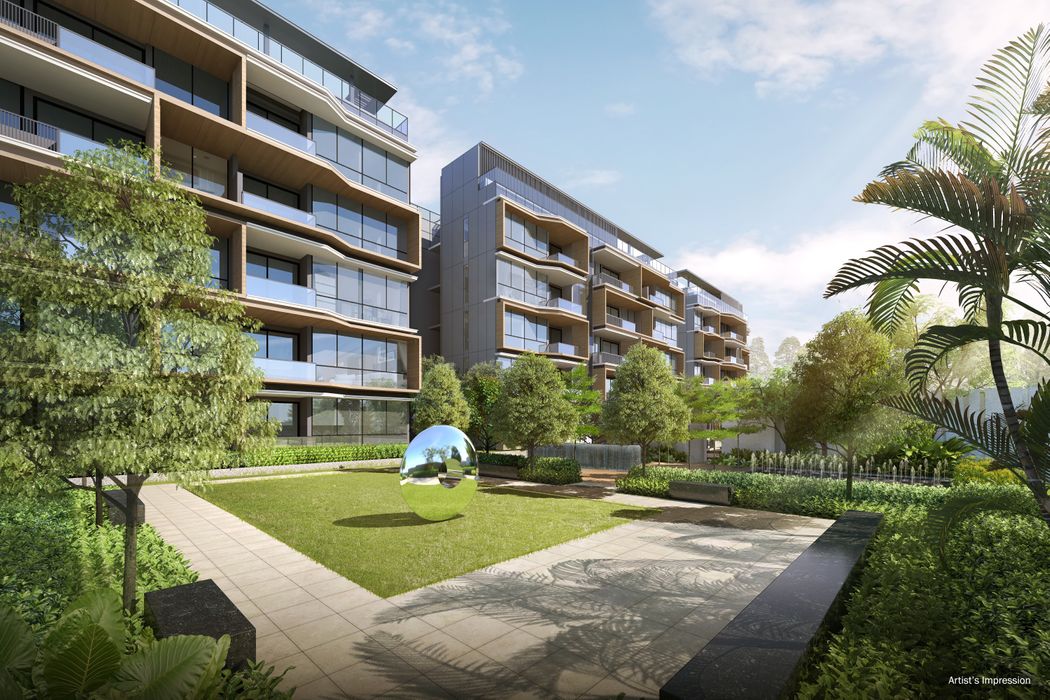 Great dining, shopping and plentiful enrichment schools are situated in nearby malls such as Novena Square and United Square, while all that Orchard has to offer is very close by, only two stops from Novena MRT or a short drive by car or taxi.
The prime District 11 location of Peak Residence also locates parents and their children near leading schools including ACS Barker Road, Catholic Junior College, St. Joseph's Institution, CHIJ Toa Payoh and Singapore Chinese Girls' School, as well as Lasalle College of the Arts Winstedt, Curtin University and Alliance Française.
Access to the array of respected medical facilities in this neighbourhood provides reassurance that you and your loved-ones are within quick reach of care. Equally, for investors, there exists great potential to rent units at Peak Residence to individuals in the medical profession, an opportunity that will only grow as the expansive Health City Novena project rolls out.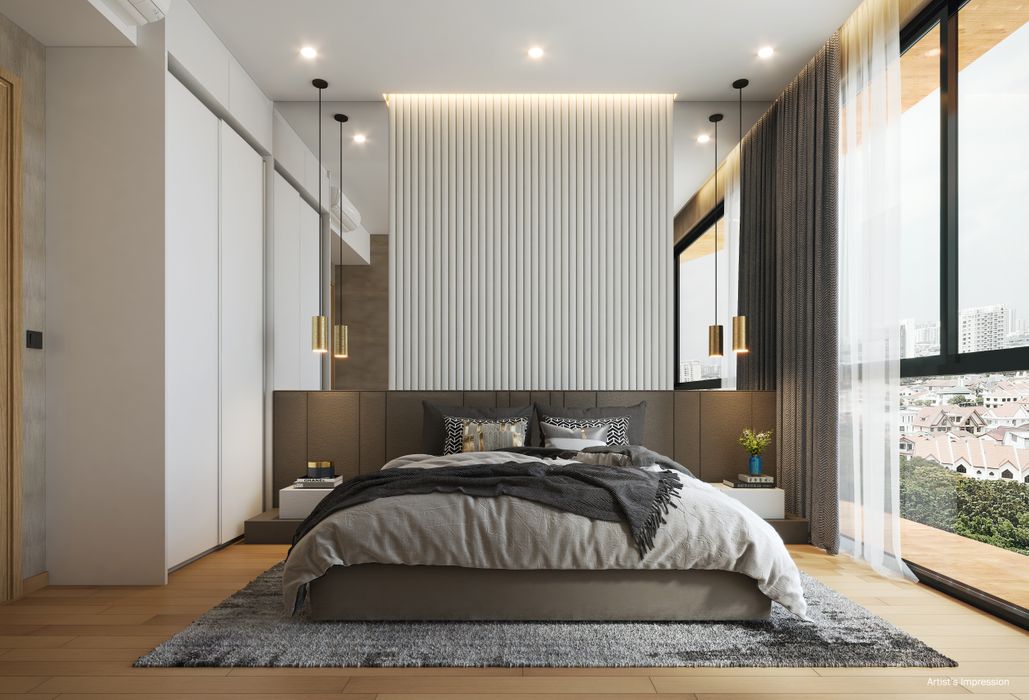 Peak Appeal
For owner-occupiers or tenants, Peak Residence presents an attractive proposition. This boutique five-storey development features just 90 exclusive freehold units of one to four bedrooms, sized from 528 to 1,389 sqft. With high ceilings throughout, these elegantly appointed homes feature subtle hues, premium materials and high-end fittings from luxury brands such as V-Zug.
"We conceptualised this distinctive residence as what we call a crafted abode," says Ng Hoe Theong of AGA Architects. "We wanted to look at it as something uniquely tailored for the location. It was important that the architecture should respond to the context of the space it occupied, surrounded by landed homes and ample greenery. First of all, what intrigued us when we looked at the site was the fact it sat atop a hill, offering panoramic views, especially towards the valley."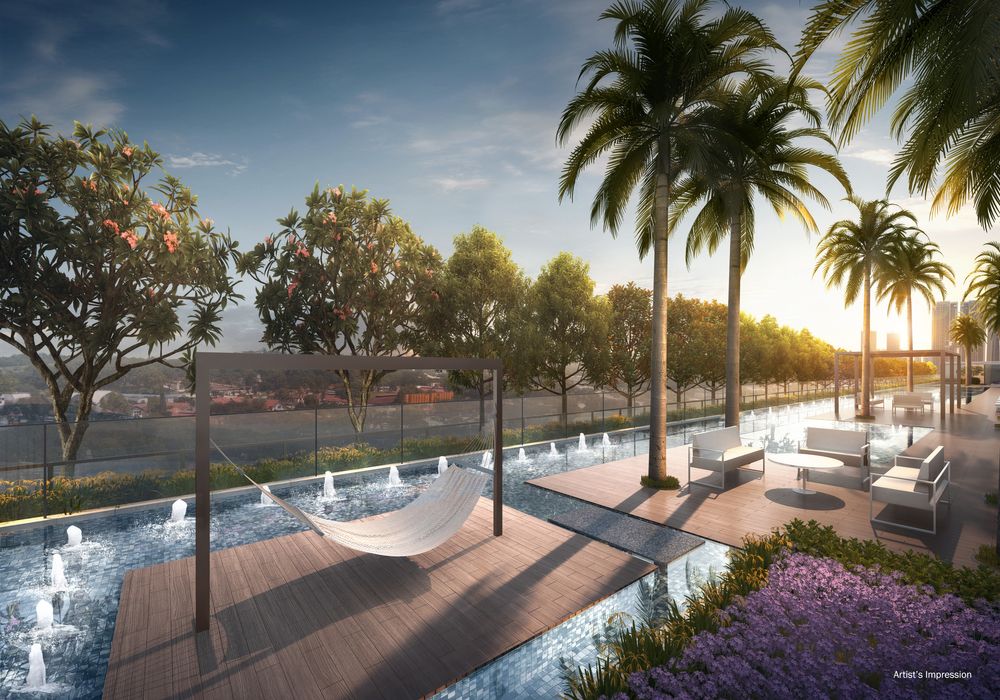 Indeed, Peak Residence lives up to its name, situated on an elevated 57,383 sqft lot with unobstructed, 360-degree views of the surrounding scenery. "Our goal, from a design standpoint, was to maximise the fantastic outlook for residents. While ensuring the view wasn't obscured and units offered good light, simultaneously, we had to ensure the sun's heat was minimised," Ng explains.
That led to the decision to use full height windows and glass curtain walls, but to find an innovative solution that would help shade the sun. "This we achieved with the use of a series of interlocking, fin-shaped shades that were inspired by origami," Ng says. "Not only do these serve a functional purpose — they also add visual interest to the façade and lend an interesting transitory effect to the interiors, as light and shadows play in different ways throughout the day."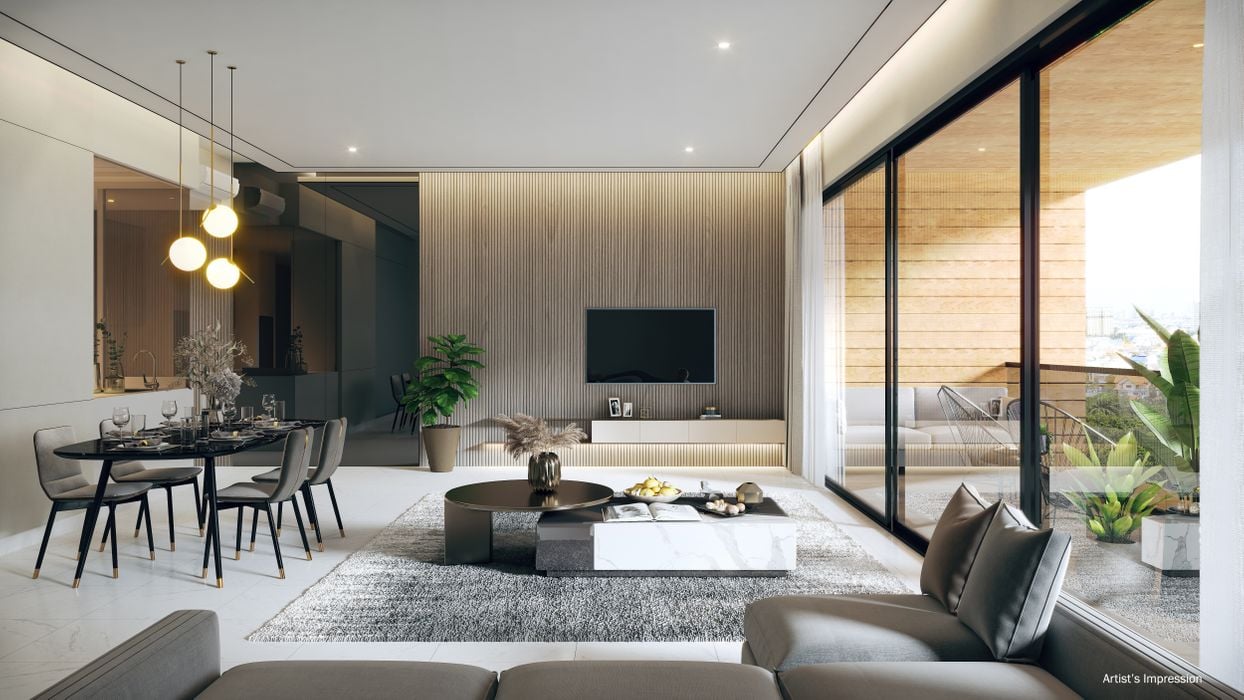 Ng says his goal is "to design developments on an intimate scale, allowing people to interact." This is part of the reason Peak Residence's three separate blocks are united by a lushly landscaped 106m-long roof terrace, featuring a 33m swimming pool, gym and a variety of entertaining areas. The rooftop allows residents to congregate and experience a sense of community, while all enjoying the finest views Peak Residence can offer.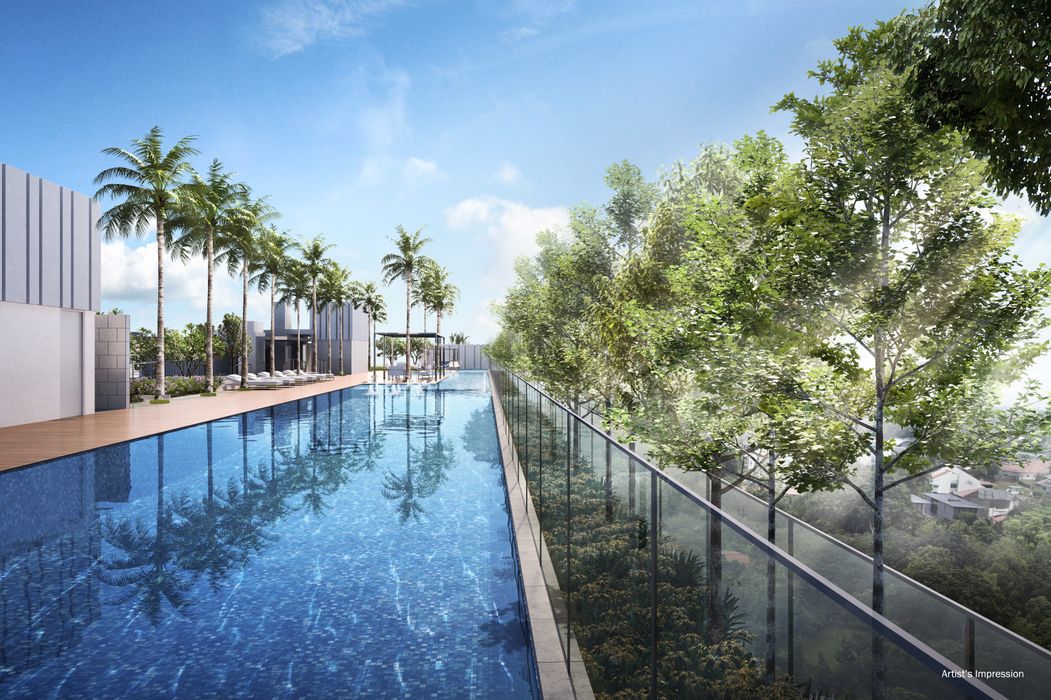 The impending arrival of new residential developments and infrastructure will create a great deal of excitement and interest in this district. Set amidst lush nature yet mere minutes away from the city's greatest dining and entertainment, excellent retail of all varieties, world-class medical facilities and vitally, some of Singapore's top educational institutions, Peak Residence offers the best of all worlds.
For more information, visit the website at peakresidence.com.sg or view drone footage at this link. To make an appointment to visit the sales gallery at Link@896 #02-01A, 896 Dunearn Road, telephone the developer sales hotline on 8338 8280 or 8338 2028, or email salesenquiry@tuansing.com