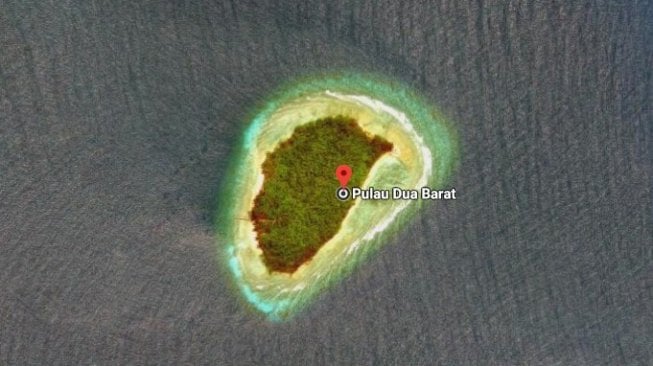 A 99-leasehold condominium penthouse in Orchard, a Good Class Bungalow in Bukit Timah, or an island the size of 120 football fields?
If you're done with human beings and want an island to yourself (and maybe have S$24million to spare), this might interest you.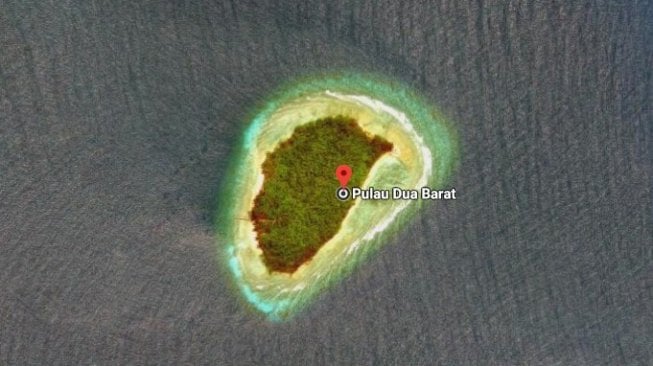 An agent by the name of Elly Puspawati Widjaja representing property agency LJ Hooker listed this "property" for sale on Feb 28 on 99.co/id.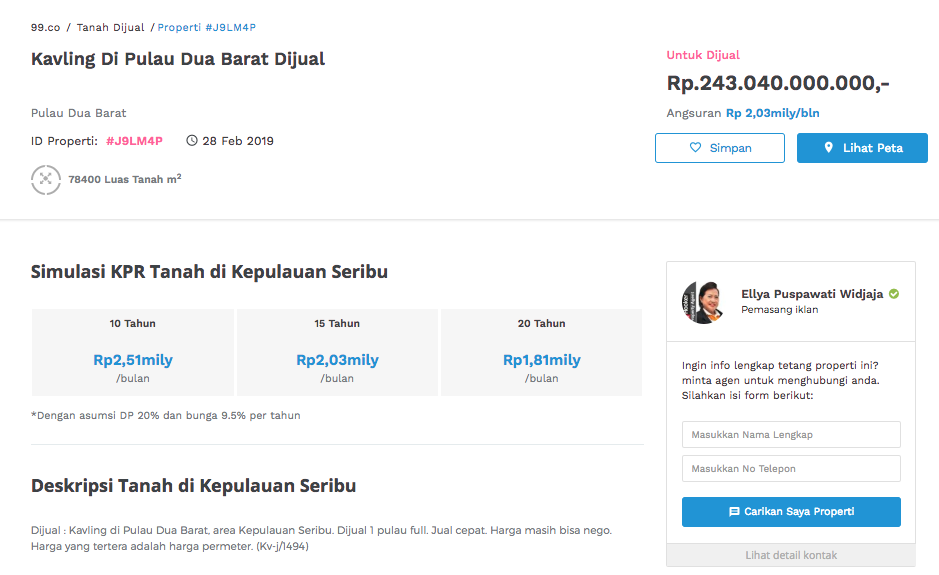 Description states "Plot on Pulau Dua Barat, the Thousand Islands area. Full island for sale. Fast selling. Price is negotiable. The price listed is the price per meter". Going price is listed as Rp.243.040.000.000. Or S$24million.
Size of the island? 78,400 m2. Or 843,890.79 sqft to be exact.
To put that into perspective, that's 120 football fields, 42 Good Class bungalows, or 800 4BR flats in Punggol.
Now that's A LOT of space. Considering a Good Class in Bukit Timah can go for the same price, we say this island is a steal. 

Update: Sadly, it seems like the agent has since pulled down the listing. But hey, if you have some $24 million in the bank to spare, why not check out some of other $20 million properties here? 😉 
Purchase the home of your dreams today at 99.co!