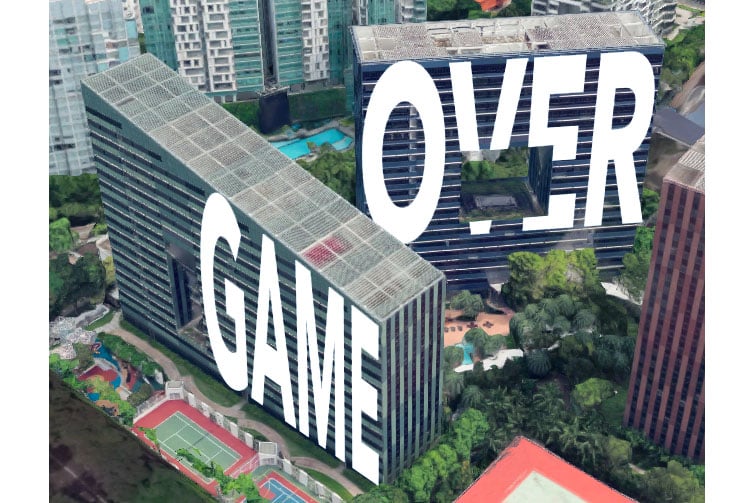 Implemented in July 2018, the latest cooling measures have hit…well, not everyone quite as hard. Genuine home buyers aren't likely to feel much impact (except for a downpayment that's five per cent higher), and most of the pain seems reserved for investors. Along with that, the most affected segment is likely luxury properties in Singapore. Is there still hope for high-end homes? It depends…
Why are luxury properties in Singapore likely to be the most affected?
For the simple fact that, when it comes to Sentosa Cove bungalows or District 9 condos, the main buyers tend to be foreigners or investors. For non-landed property transactions in the Core Central Region (CCR) above $5 million, more than half of the total sales volume of 2018 have come from either foreigner or Singapore Permanent Resident buyers. This is in contrast for transactions below $5 million where Singaporeans make up between 60 and 75 per cent.
As for investors, it's long been the case that many of the luxury properties in certain areas (e.g. Orchard, Sentosa) are bought to be rented out, rather than as homes.
For foreign buyers, an increase of 5% in the Additional Buyers Stamp Duty (ABSD) takes the tax up to 20%. That probably translates to S$1 million or more in tax, and that could cause foreign buyers to have some second thoughts; particularly when these buyers could invest in other markets like Australia, Hong Kong, etc.
Investors are likewise affected. With the higher tax on second or subsequent residential properties, they may now look to other options (commercial property, stocks, etc.)
As such, it's expected that buyers in the luxury property segment will adopt a "wait and see" approach for the immediate future.
[
Recommended article
:
9 reasons to buy a shophouse (instead of a condo)
]
But does it spell disaster for luxury properties? Probably not.
There are still good draws for investors, who are interested in Singapore's high-end property market:
Our luxury properties are a good buy compared to many major cities

Hong Kong is still more expensive tax-wise

The fundamentals of scarcity and location
Luxury properties in Singapore are a good buy compared to many major cities
Even with the ABSD, our luxury properties are — compared to other capital cities — not overly expensive. For example, as recently as 2017, Knight Frank's research showed that luxury non-landed homes in Singapore averaged USD$3,100 psf. By comparison, London's prices average USD$3,263 psf, and Hong Kong was at USD$3,047 psf.
Repeated cooling measures have lowered the prices of our luxury homes to attractive levels. However, those prices still managed to rise around 3.5% between 2016 and 2017, despite the slew of cooling measures meant to keep them down.
In effect, what we're seeing are prices weighed down by policy intervention only; fundamental demand remains strong. ABSD or not, most investors will see this as a good scenario to buy. Our luxury market segment is still competitive against other major cities.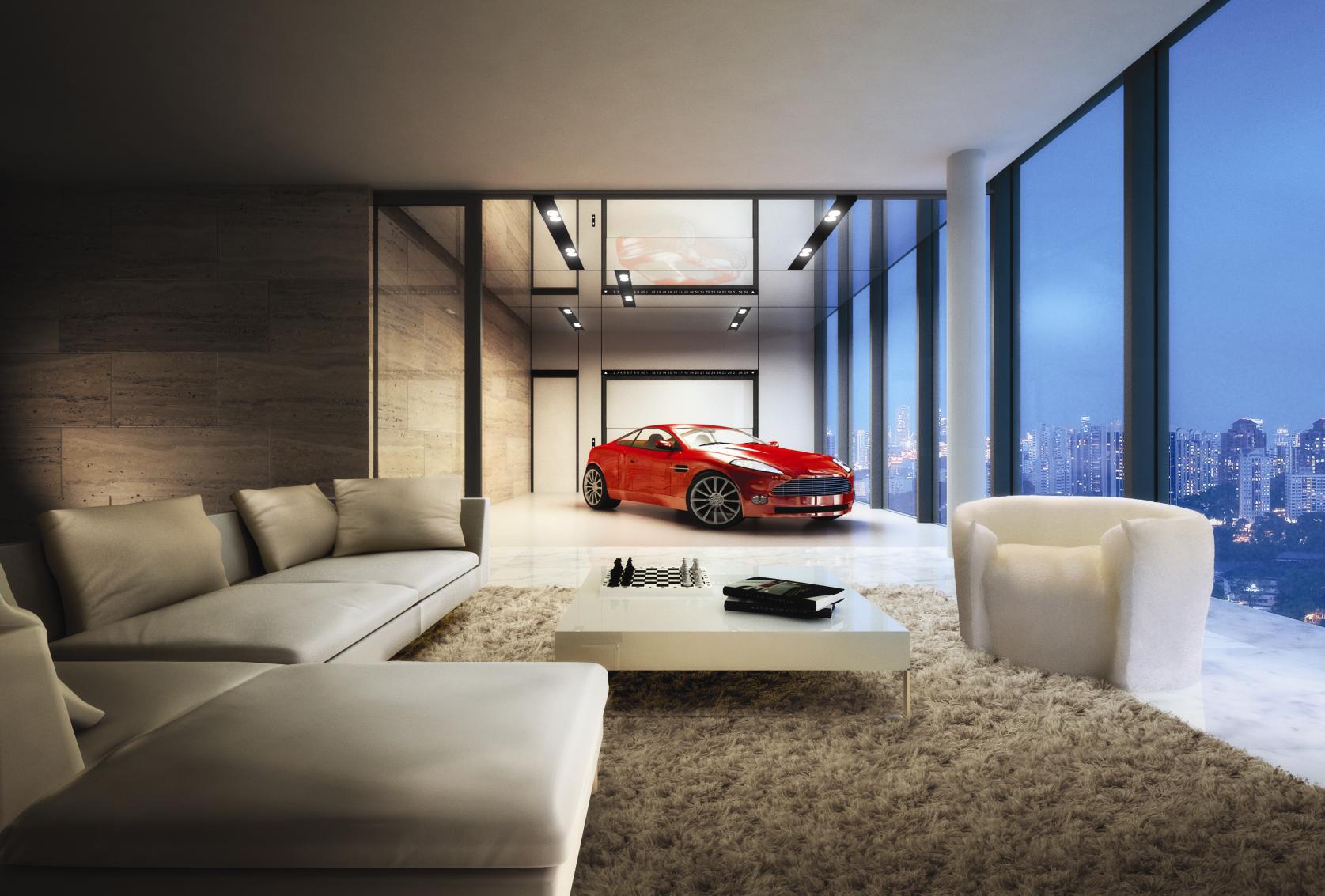 Tax-wise, Hong Kong is still more expensive
Hong Kong, which is often regarded as the closest alternative market for property investors in the Asia-Pacific region, is even more expensive than Singapore.
As stated the first point, the luxury non-landed homes in Hong Kong are more expensive. Hong Kong also has a tax on foreign buyers that's set at 30% – even higher than our ABSD under the new cooling measure (20%).
Singapore offers the same prospects as Hong Kong (a stable regional hub that attracts affluence), but our property is still comparatively a better value proposition right now.
The fundamentals of scarcity and location
There simply aren't many available land parcels or new homes in places like Orchard. Even considering collective sales in 2016 and 2017, the limited number of Government Land Sales (GLS) plots in the CCR means centrally located homes will remain scarce. We're also likely to see a steep drop in the supply of new homes in the CCR, for example, right after 2018.
This helps to prop up the value of luxury properties located in such areas, whatever the market conditions.
There's also the value of sentiment, which we know drives markets as much as — if not more than — economic fundamentals. Singapore is a major regional hub and a key Asian city, and a prestigious address here will remain attractive as long as that continues.
**[Browse prime district properties in Singapore here.]
So is is Game Over for luxury properties in Singapore?
Considering that the luxury property segment (in terms of transaction volume) was just starting to recover last year, the new cooling measure isn't good news as it will likely stun this recovery in the short-term.
That being said, expectations of the luxury market experiencing 2013-14 style plummets (when prices fell by as much as 30%) are over the top. Even if it does happen, it's unlikely that the main cause would be an additional ABSD. If foreign investors do turn away from Singapore property (luxury or otherwise), it will probably be due to much bigger issues, such as an escalating US-China trade war setting off the next big economic recession.
But as things go, the new cooling measure is a bloody nose to our luxury market; not a life-threatening blow.
Is there still hope for luxury properties in Singapore? Voice your thoughts in the comments section or on our Facebook community page.
If you found this article helpful, 99.co recommends How property buyers should react to the ABSD increase and The 99.co Property Report for 2Q 2018 (and 3 Key Takeaways)
Looking for a property? Find your dream home on Singapore's largest property portal 99.co!
About Ryan Ong
Looking to sell your property?
Whether your HDB apartment is reaching the end of its Minimum Occupation Period (MOP) or your condo has crossed its Seller Stamp Duty (SSD) window, it is always good to know how much you can potentially gain if you were to list and sell your property. Not only that, you'll also need to know whether your gains would allow you to right-size to the dream home in the neighbourhood you and your family have been eyeing.
One easy way is to send us a request for a credible and trusted property consultant to reach out to you.
Alternatively, you can jump onto 99.co's Property Value Tool to get an estimate for free.
If you're looking for your dream home, be it as a first-time or seasoned homebuyer or seller – say, to upgrade or right-size – you will find it on Singapore's fastest-growing property portal 99.co.
Meanwhile, if you have an interesting property-related story to share with us, drop us a message here — and we'll review it and get back to you.
Join our social media communities!
Facebook | Instagram | TikTok | Telegram | YouTube | Twitter