Kranji
Tags:
Suburban
Close to Nature
Residential
A prime residential area comprising of mostly private property, the Kranji neighborhood is home to many nature attractions. Families can visit the Sungei Buloh Wetland Reserve, an ASEAN Heritage Park which houses over 150 species of rare exotic birds, saltwater crocodiles and mangrove creatures. A center of conservation for rich wildlife diversity, the reserve is an excellent outlet for nature education. Bollywood Veggies, a farming collective and organic growing education center along the countryside, also offers guided tours and hands-on horticultural activities suitable for both adults and children. Nearby, the Hay Dairies Goat Farm and Jurong Frog Farm make excellent day trips for the children. For a relaxing weekend, adults can consider spending it at the D'Kranji Farm Resort or National Service Centre Resort & Country Club where various recreational activities like tennis and golfing can be enjoyed. Activities like fishing can also be done at Kranji Reservoir.
Summary
Despite the islandwide hustle and bustle, certain parts of Singapore have remained rather quiet, retaining their rustic charm and rural essence. And no district embodies that charm and essence like Kranji.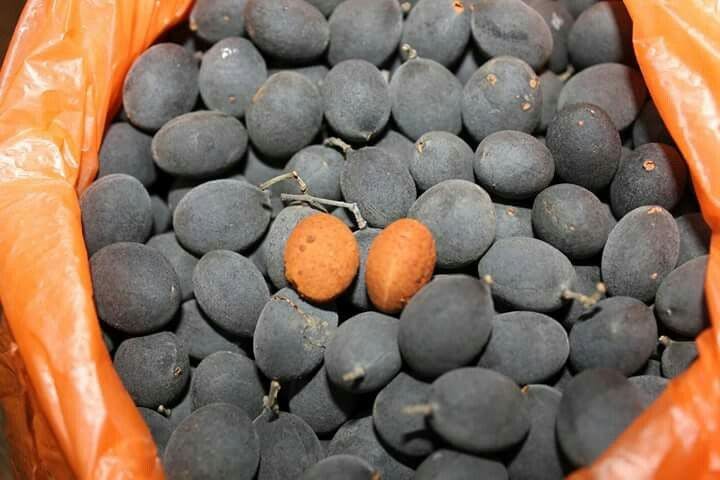 Kranji takes its name from the Malay "keranji," a locally found tree known in English as the velvet tamarind tree. While once abundant in the region, its presence has since drastically dwindled since the early nineteenth century, and has become a rare sight today.
Surrounded by a mixture of industrial and minimal residential zones, Kranji's reputation as an outlier from the city often precedes itself. However, the suburb has more to offer than most realise, historically and recreationally.
Having once served as the location for a military camp prior to the Japanese invasion in 1942, the land has now been interred with the 30,000 Commonwealth personnel from Singapore, Malaya, Java, and Sumatra who passed on during World War II. The Kranji War Cemetery and Kranji War Memorial now commemorate them and stand as monuments.
Kranji's historical significance deepens with it being the site of the first Singapore-Kranji railway. Having opened in 1903, the railway eventually became a part of the Federated Malay States railway along with the Johor States railway in 1912.
Kranji's commercial activity increased in 1999 following the moving of Turf Club to Kranji. Renowned for its horse racing and sporting events, the Turf Club warranted the building of a Kranji MRT station, the biggest on the Woodlands bracket of the East-West line.
Kranji - Stay
Kranji possesses the unique reputation of being one of the few places without an HDB estate. Primarily an industrial area for the bulk of its history, Kranji's real estate has seen some growth. While it remains void of tower apartment blocks unlike most Singaporean suburbs, the precinct is considered a prime residential area due to its standalone properties.
Residential avenues such as Jalan Jendela, Jalan, Bumbong, Jalan Kasau, Jalan Gelegar comprise of the few private estates in the area, almost all of which are landed.
Kranji - Eat
Despite the lack of residential occupants, Kranji's commercial traffic allows for the subsistence of a fair number of entertainment spots, largely due to the location of the Turf Club. Additionally, eateries and drinking spots have smartly utilised the environment's rustic ambience to their advantage, often capturing an old town atmosphere.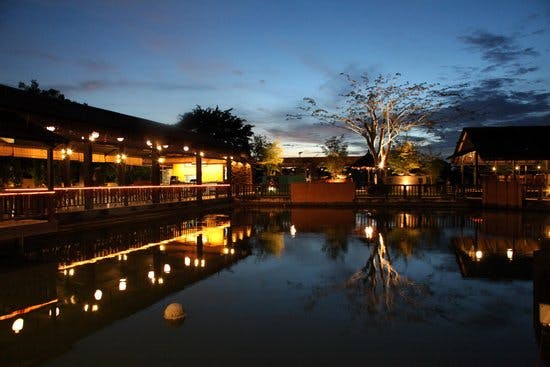 Situated around a pond at Neo Tiew Crescent, the Bistro Gardenasia maximises its use of the Kranji locale. Serving a variety of local favourites and international cuisines, Bistro Gardenasia is known for its very large bowls of farm-fresh salads. And if the greens aren't to your flavour, explore their range of local craft beer.
Kranji's large areas of land makes it ideal for farming and Bollywood Veggies has doubled down on that. But don't let the name fool you, this is no simple restaurant. Bollywood Veggies is a vegetable farm that not only grows its greens, but serves them up in style, too.
Known for their reasonably priced local fare, Bombay Veggies serves a mix of vegetarian and non-vegetarian dishes. They are also the largest producer of bananas in Singapore and have made an icon of their banana bread. And if you're concerned about the carb-heavy diet, fret not! You can work off your meal with a walk around the farm which is quite worth the sightseeing. Though, beware the nudist-friendly zone!
And if you're looking for something a little more traditional, a short trip up to Upper Thompson would get you some of the best known prata in Singapore. One of the more popular supper spots in the area, The Roti Prata House is known for the innovative renditions of this classic dish. It's also one of the last places to get a kosong for just $0.90.
Kranji - Drink
Like the rest of Kranji, even its drinking holes take a unique spin.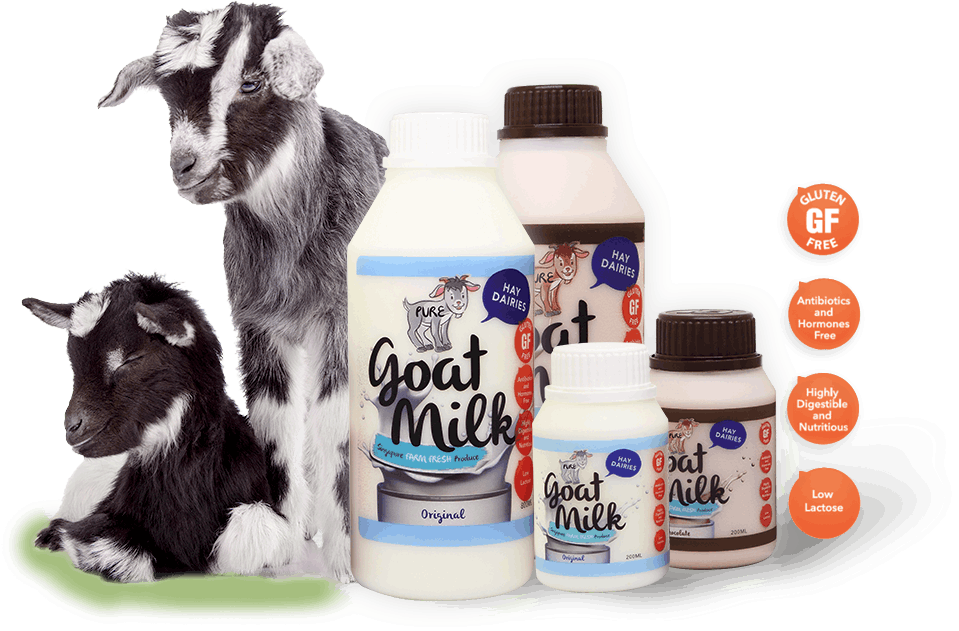 Hay Dairies, a family-friendly goat farm, is especially popular for being open to the public who're interested in taking a gander. Not only can you explore the farm and watch the goats get milked, but you can also buy the fresh milk in original and chocolate flavours!
If you're looking for something more traditional, head over to 555 Music Power Station at Gallop Kranji Farm Resort just beside Kranji MRT station. In addition to drinks and food, they play host to different live bands every night from 7.30 PM to 11.30 PM, making it a one of a kind experience in the area.
Planning on checking out Bombay Veggies? Then consider lingering at Poison Ivy, Bombay Veggies' on-site bar.
But if you're looking to explore a little further, head up to Kuo Chuan Avenue to check out Mel's Place Bar & Bistro. Formerly an old traditional residential bungalow, it was transformed into a place that displays stunning adornments amidst a classy interior, making it a perfect place to enjoy the nightlife. The must-try delicacies this bistro offers are the Porcini Chicken, Chef's Burger and Aglio Olio Mare. 
Next up on the list is the Frienzie Bar and Bistro in Punggol. The perfect place to hang out with your buddies to catch a live game of sports over a couple of drinks. The outdoorsy feel of this bar adds to the overall ambience and beauty of the place around. Make sure to check this bar out when you're within the vicinity. 
Kranji - Shop
It seems almost inconceivable that any district in Singapore could go without a shopping mall. A well-preserved part of Singapore however, Kranji seems to have defied all odds to maintain its old-world charm without allowing a commercial shopping establishment.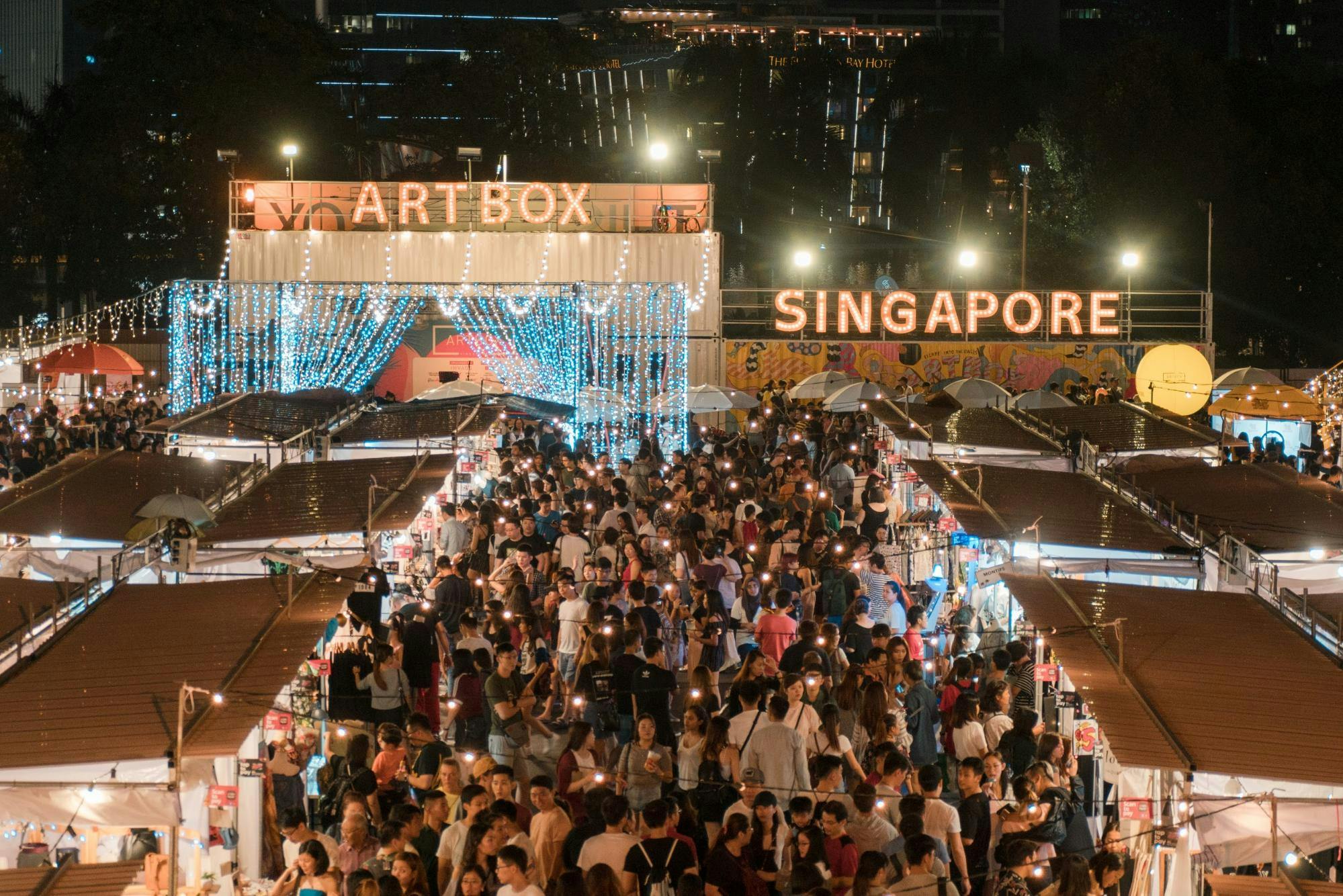 Nevertheless, Kranji does play host to one of the biggest shopping events of the year. Ever since its 2017 Singapore debut, Artbox has been an annual highlight that visitors of all ages flock to. An outdoor market concept hailing from Bangkok, there's a lot more to experience on top of yummy street food and unique retail treasure finds.  
Given its quiet space in a corner of Singapore often undisturbed, some of the best deals can only be accessed by those in the know. Viborg Trading is an example of a hidden secret, dealing with cheap hardware for your vehicular needs. A surprisingly electrifying presence is the Gain City megastore, capable of lighting the Kranji airspace at night. This almost-warehouse unit is famous for its better prices, and regular sales. The vicinity also features numerous furniture shops in the same capacity.
Or if you're looking for a bit of an international flavour, head up to Malaysia and stretch your dollar for truly maximum spending power! From the popular City Square Mall to the massive Komtar, Kranji's secret power is in connecting Singaporeans across the causeway.
Kranji - Play
If there's one thing that could make almost any Singaporean want to travel to the Kranji neighbourhood, it's the pastoral experiences that await. And here at 99.co, we've done the research into the best places you should visit in Kranji to seek out these pastoral experiences.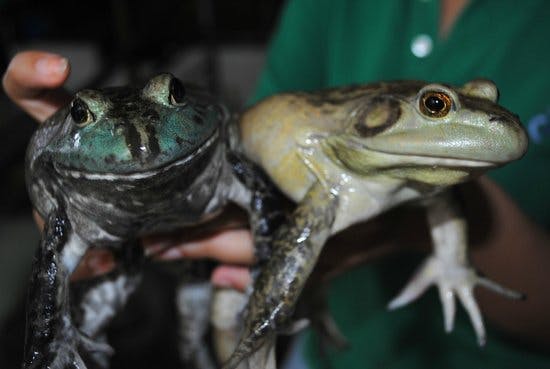 While there are over a hundred farms in Kranji, only about 20 of them are open to the public, offering retail, and tour experiences. Not to mention, many of them are held within the same areas, allowing the opportunity to visit numerous farms at one go. 
A hot-favourite for many to visit in the Kranji countryside is the Jurong Frog Farm, often colloquially referred to as the Kranji Frog Farm. The Jurong Frog Farm breeds American Bullfrogs, and features frog enclosures that follow the lifespan of a frog - from the wee tadpole stages to the hopping stages. The farm offers some hands-on experiences like frog catching and frog hand-feeding. The farm also has its own frog choir that finds harmony in the sounds that male frogs use as a mating call to attract female frogs. 
If you're not looking to get your hands dirty, perhaps you may head to Kranji Reservoir Park, a picturesque park that offers an unblocked view of Malaysia. The park is placed snug between Kranji Reservoir, and is said to be particularly popular with people looking to catch fish. The park also has a plaque that demarcates the spot as one of three spots where the Japanese first invaded Singapore in 1942. The Japanese occupation of World War II began shortly after the Japanese entered Singapore by crossing over the straits from Malaysia during low tide.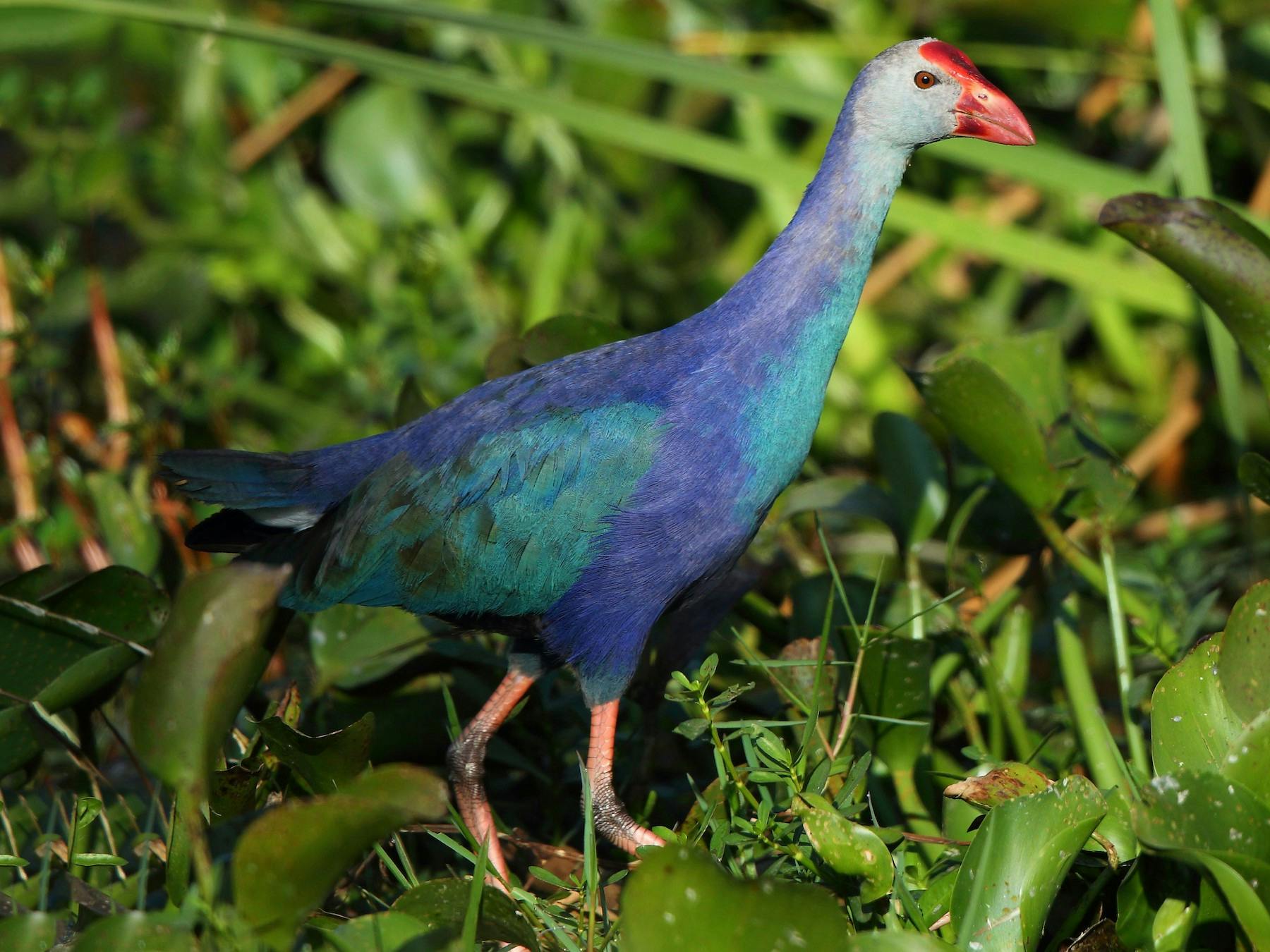 The Kranji Marshes is a rare sight in Singapore. One of the largest freshwater marshes in Singapore, this marshland sees the vibrant growth of more than 170 species of birds along the northwestern shore of Kranji Reservoir. Woodpeckers, reptiles, and monitor lizards are amongst the animals that you can sneak a peek at there, along with plentiful flora and fauna. The bird hides offer the chance of spotting flitting marsh birds like the Purple Swamphen and the Common Moorhen, and a walk along the Neo Tiew Woods may even grant you the luck of seeing a Changeable Hawk Eagle or a White-bellied Sea Eagle, both of which tend to perch on teeming trees. If you happen to go there between November to March, be sure to look out for visiting species like the Black Baza. 
A different variety of creatures can also be watched at the Sungei Buloh Wetland Reserve. The reserve sprawls with biodiversity, even occasionally hosting migrating birds on their way to Australia, some having come from as far away as Siberia. Crabs, mudskippers, mud lobsters, and--on the rare occasion--saltwater crocodiles, can also be viewed from distant observation posts around the park. The Sungei Buloh Wetland Reserve was founded in 1986 with the intention of providing an eco-tourism experience, by a team of birdwatchers from the Malayan Nature Society. 
With that said, steering away from grimy experiences is also far more tempting with Singapore's humidity. The National Service Centre Resort & Country Club (NSRCC) is bound to do it for you, with an 18-hole golf course and pleasant air-conditioned lodging. 
Kranji - Learn
Kranji's historic significance doubles as a learning experience for many. The Kranji War Memorial is a collection of three cemeteries with the Kranji War Cemetery being the best known of the lot. Interring the soldiers who died during the Japanese Occupation and the two World Wars, the Memorial is built to represent the three branches of the military: the army, the air force, and the navy.
The site also includes the State Cemetery, where Singapore's first two presidents, Yusof bin Ishak, and Benjamin Sheares have been laid to rest.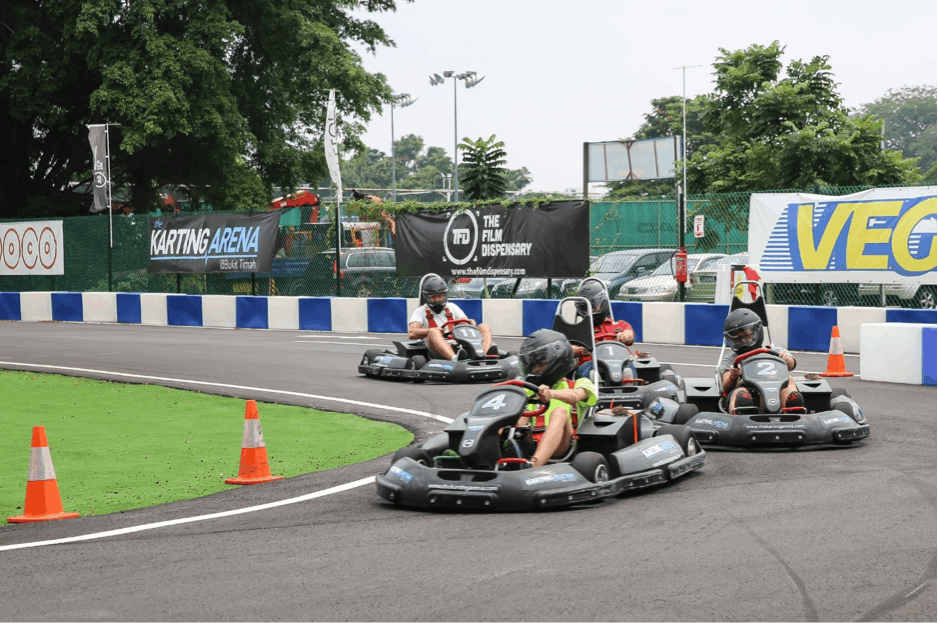 For a more lighthearted experience, the Karting Arena at 100 Turf Club allows visitors to learn how to go-kart, and even take the mini-vehicle for a spin on the circuit.
And if you wanted to take the term "horsepower" a tad literally, you can get some horse riding lessons at Gallop Stables. Gallop Stables not only offers riding classes but also provides opportunities for the public to learn more about horses. In addition to riding lessons, the Gallop Stable also offers pony rides, and horse riding camps. And the best part? Most, if not all, of their horses, are racehorse veterans retired due to injuries or diminishing ability, offered a second chance at interacting with people.
Kranji - Move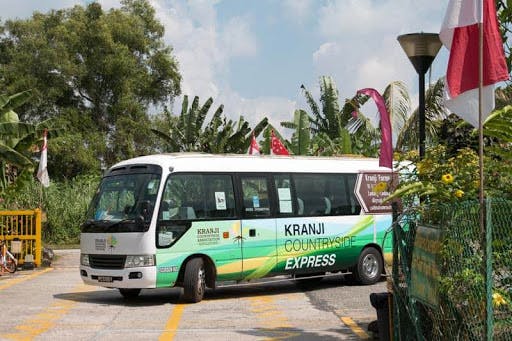 Having started construction in 1996, Kranji MRT station on the North-East Line opened its gates in 1999 to better serve commuters travelling to the Turf Club. With the high traffic of Turf Club visitors, Kranji MRT station was built to accommodate the surges of crowds expected to attend the races. With a projected estimate of 8,000 visitors expected to arrive every half hour on race days, the station had to be properly equipped.
This has resulted in a 1,300 sqm MRT station, the largest in the Woodlands bracket of the North-South line. The station is also equipped with 20 automatic fare-collection gates, twice the number of other stations, in efforts to increase the flow of passenger traffic. Other crowd-accommodating features include a larger entrance lobby, a greater number of ticket vending machines, and a sheltered walkway linking Kranji MRT station to the Turf Club.
If you're hitting Kranji via the road, the precinct is accessible via multiple expressways, namely Kranji Expressway (KJE)  via the Bukit Timah Expressway (BKE), and also the Seletar Expressway (SLE).
A common point for buses that pass the Immigration Checkpoint, Kranji's roads are also serviced by busses such as 160 and 170--both of which transport commuters to Johor Bahru.
When visiting farms, take the Kranji Countryside Express, which is a chartered service from Kranji MRT station.
Kranji - Move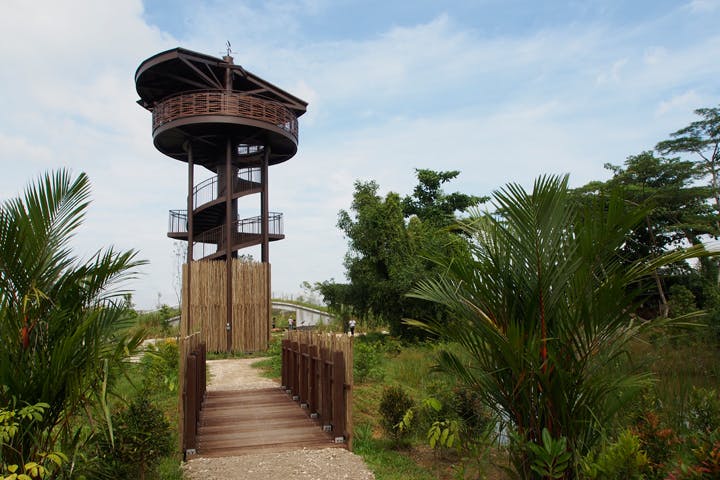 Kranji may be a secluded haven but it is now known for its nature parks, so you will not have to worry about finding lush greenery to take relaxing walks away from the bustling city life. One of the top-notch destinations is Kranji Reservoir Park where you will find an unblocked picturesque view of Malaysia. It is really popular for anglers since the park is located between the Kranji Reservoir. The park also has a plaque that demarcates the spot as one of three spots where the Japanese first invaded Singapore in 1942. So, it is fair to say that this park holds historical significance as well. On top of that, along the northwestern shore of Kranji Reservoir, you will find one of the largest freshwater marshes in Singapore. The 58.8-hectare Kranji Marshes is a rustic nature home to unique biodiversity. If you would like to see a rich array of flora and fauna, including 170 species of birds, 54 species of butterflies, and 33 species of dragonflies, this is truly the place for you to enjoy.
Shortlist folder is empty
Search for listings to shortlist