Sembawang
Tags:
Suburban
Residential
Close to nature
With prospective industrial developments along Gambas Avenue, Sembawang residents can expect more employment opportunities closer to home. The upcoming development of Woodlands Regional Centre and North Coast Wafer Fab Park nearby will also bring fresh retail and job options to the environment. Sembawang Shipyard, specializing in markets such as passenger ships conversions and upgrading of navy ships repairs can also be found here. The opening up of new housing areas along Canberra Link including The Nautical condominium and Build-To-Order development along Sungei Simpang Kiri will add on to existing residences. As a national monument, the former Admiralty House is set to be a centerpiece of the future Sembawang Community Hub and enhance the community development with its rich heritage. Sembawang Shopping Centre has also been newly renovated to bring convenience as well as provide more retail and dining offerings. In addition, a new primary school and a foreign system school at Jalan Ulu Sembawang will be joining the current education cluster.
Summary
Sembawang, so named after the Sembawang tree that can be found at Sembawang Park, is a residential area in the North Region of Singapore; it has undergone considerable development in recent years to increase the housing options in the area, but is still considered a quiet, suburban neighbourhood. The neighbourhood is also expected to undergo more development, including industrial, retail and housing developments, potentially leading to more employment and retail options for its residents in the near future.
Sembawang - Stay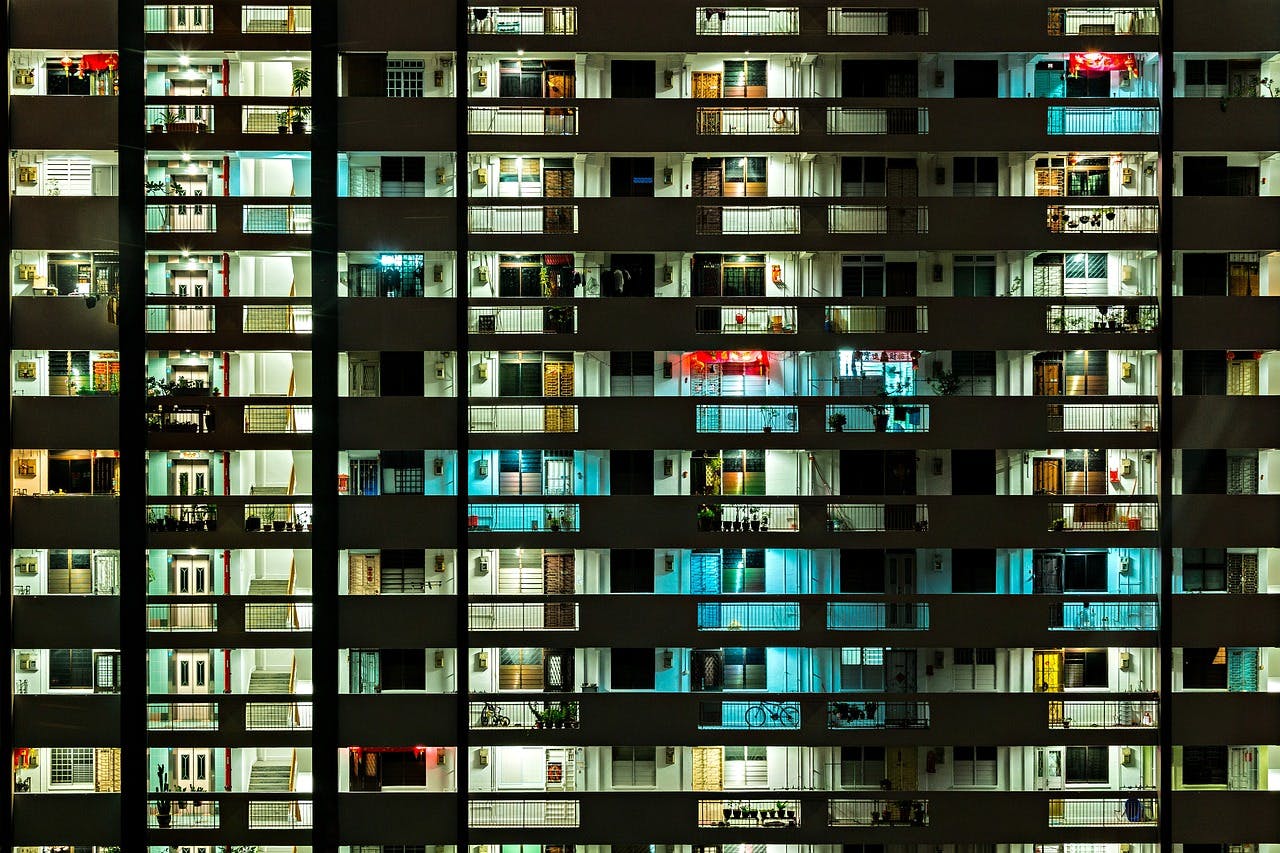 Both private and public housing are available in the area. Many HDB flats are large, spacious and relatively new, since the neighbourhood has been undergoing quite a lot of development in recent years. There are also several Built-To-Order (BTO) flats that will be available soon. As for private housing, check out existing condominiums such as Canberra Residences and The Nautical, or the eagerly anticipated upcoming developments such as Parc Life and The Visionaire. Sembawang is also home to several landed properties.
Sembawang - Eat & Drink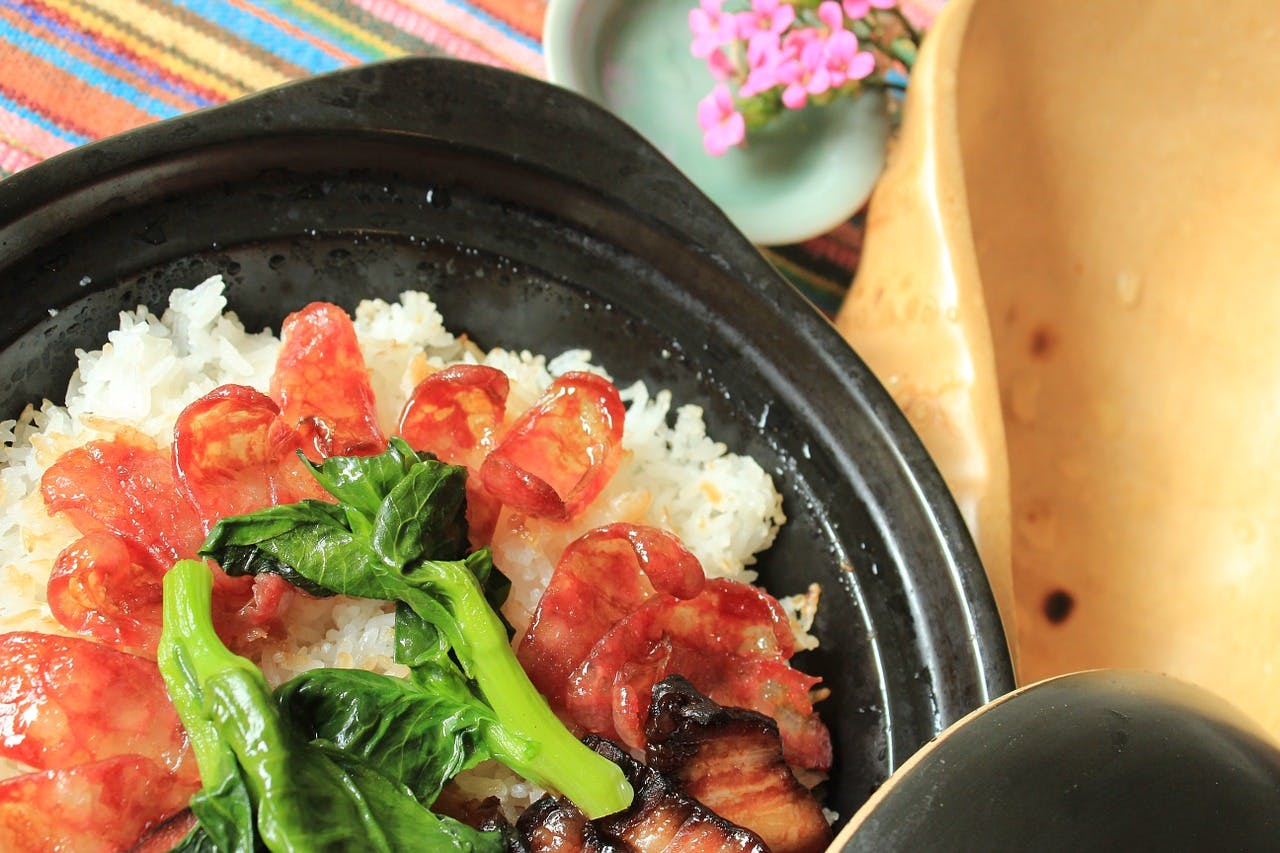 You'll be surprised at how much of a foodie haven this quiet neighbourhood can be. Let us here at 99.co show you the must-tries! First, head to Sembawang Traditional Claypot Rice for a sumptious throwback to the good ol' days, with some claypot rice and bee hoon dishes. Speaking of bee hoon, White Restaurant's white bee hoon is not to be missed - incredibly fragrant, satisfying and affordable! Nearby, Sum's Kitchen serves what is claimed to be one of the best roasted duck in Singapore; in fact, it's so popular that you have to place a reservation for a roasted duck days in advance.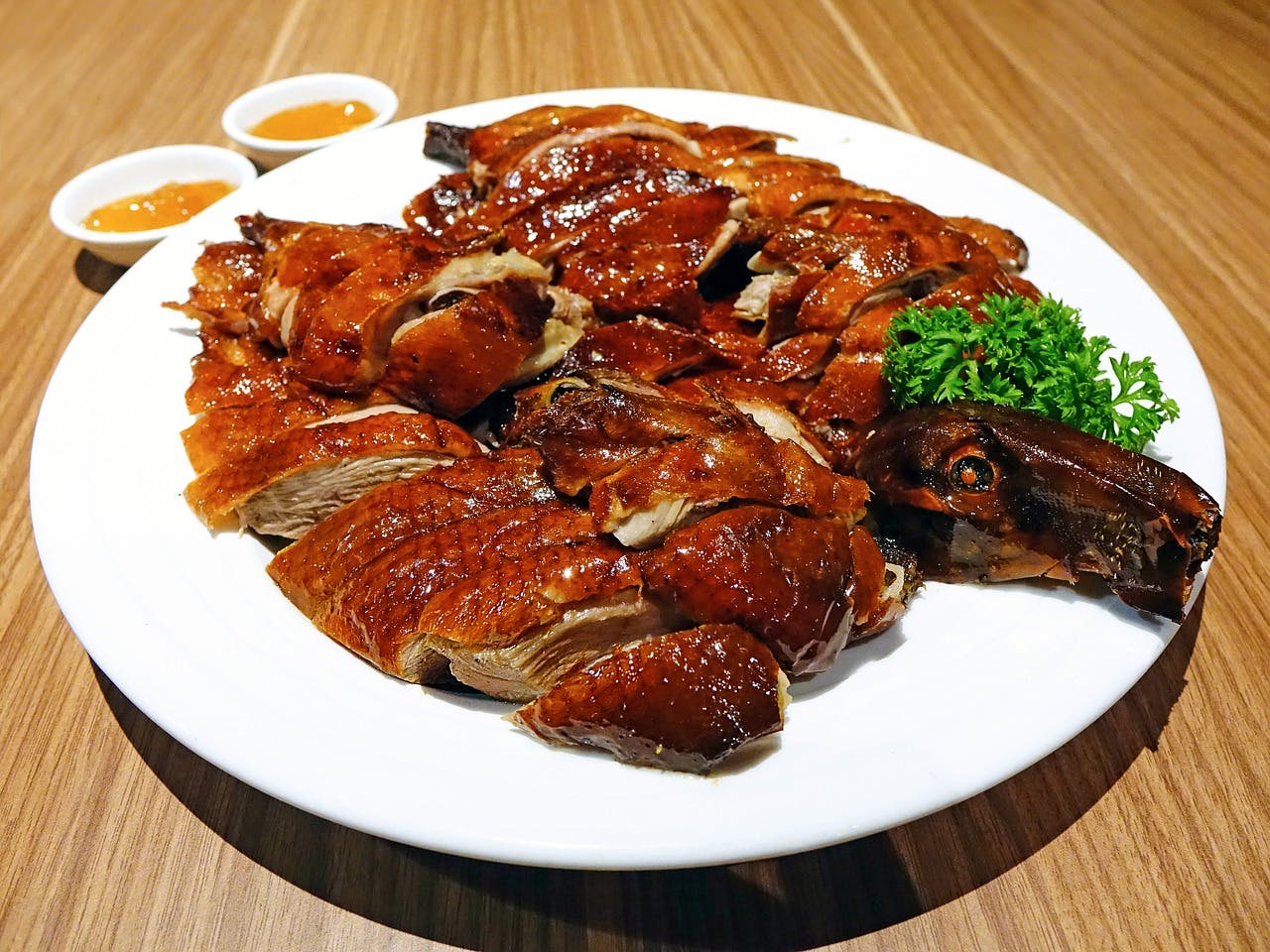 Northerners craving Korean Fried Chicken can now head to Seoul Chicken along Sembawang Road for their Korean food fix - or even order delivery from them. Many eateries in Sembawang are also memorable for their unique dining experience: Handle Bar is, as the name suggests, a biker-themed restaurant with delicious American food to match. Alternatively, if motorcycles are not your thing, you might want to check out Baker's Brew Studio. Their specialty cakes - such as the Ondeh Ondeh Cake - add a truly decadent twist to local delicacies, and should not be missed! The cake studio also conducts baking classes for those interested. Finish off with a scoop (or ten) of ice cream from The Daily Scoop, which has a branch at Sembawang Cottage; with their countless flavours, one would be hard-pressed to choose just one!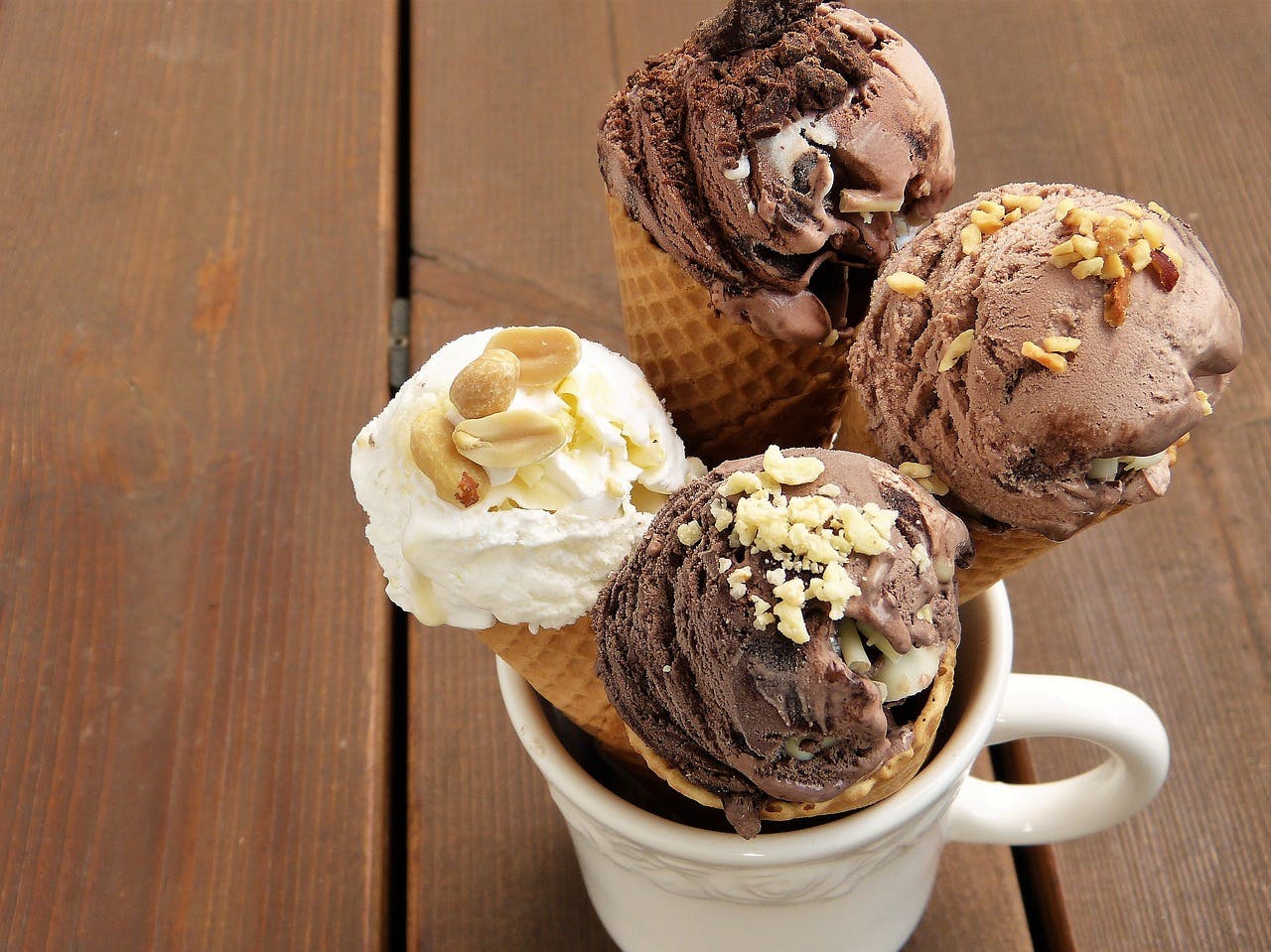 Sembawang - Shop
There are two shopping malls in the neighbourhood: Sun Plaza and Sembawang Shopping Centre. Both malls are extremely accessible, with Sun Plaza located right next to Sembawang MRT and Bus Interchange, and Sembawang Shopping Centre having free shuttle bus services from the nearby Yishun and Sembawang MRT stations. Sun Plaza has a supermarket, as well as many and varied eateries. There are also a number of different education centres for children, as well as schools that offer dance classes and the like; the whole family would be able to find something for them at this shopping mall!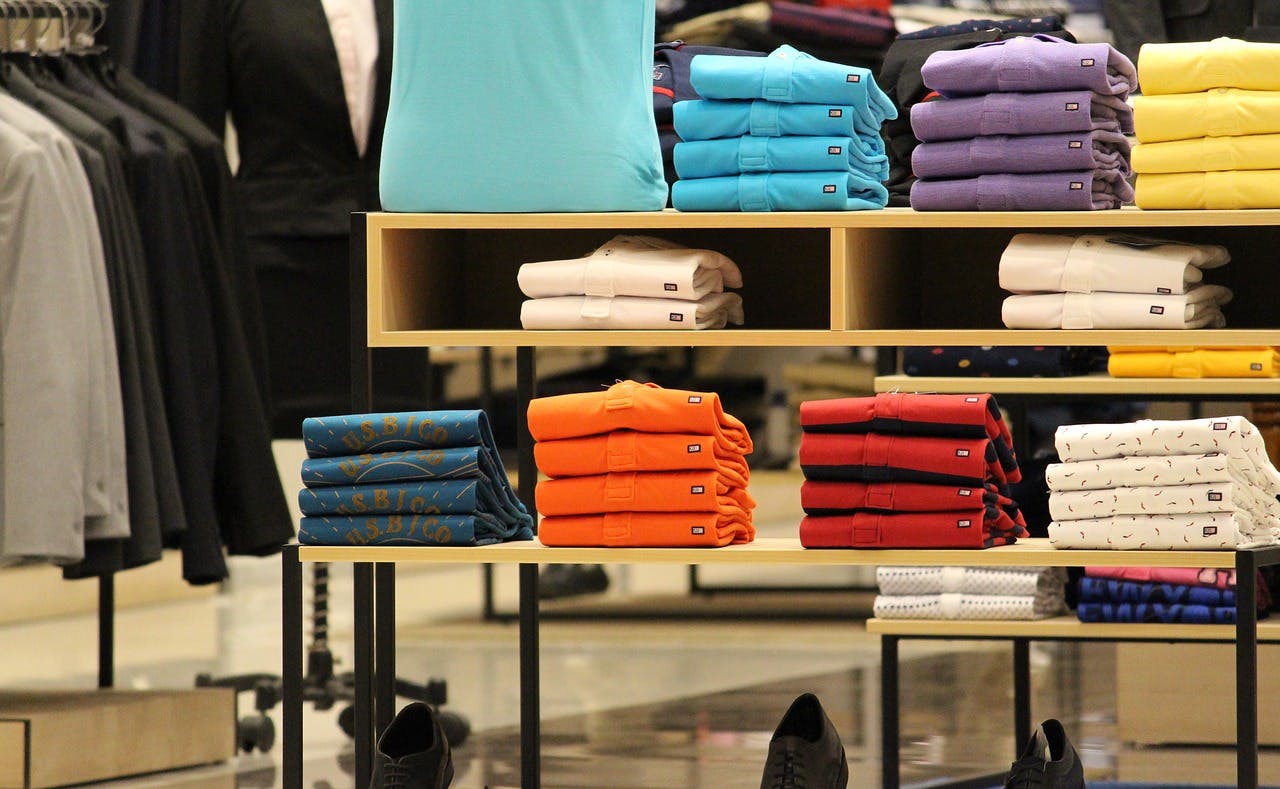 Sembawang Shopping Centre, too, has a wide variety of stores to cater to the needs of the residents: there are a number of home and furnishing stores for those who are shopping for furniture and home decor, and there are also beauty stores, spas, electronic stores, clothing stores and even a karaoke lounge. This is, of course, not to mention the various convenience stores and coffee shops scattered around the neighbourhood for the residents' easy access to commodities.
Sembawang - Play
Various parks and park connectors allow for residents to be out and about, be it for a leisurely stroll or for jogging and other exercises. One of the more notable of these would be Sembawang Park, which holds the Sembawang tree, after which the neighbourhood is named. The park contains many places of historical significance, including the Beaulieu House, the remains of the 1920s Seletar Pier and restored pathways that were used during the Japanese Occupation. Sembawang Park also contains a natural beach - one of the few left in Singapore, which attracts many families due to the breathtaking view it presents, especially during sunrise and sunset; this park is also a popular gathering site for fishing enthusiasts. Sembawang Park also offers barbecue facilities, which would be a great option for family gatherings!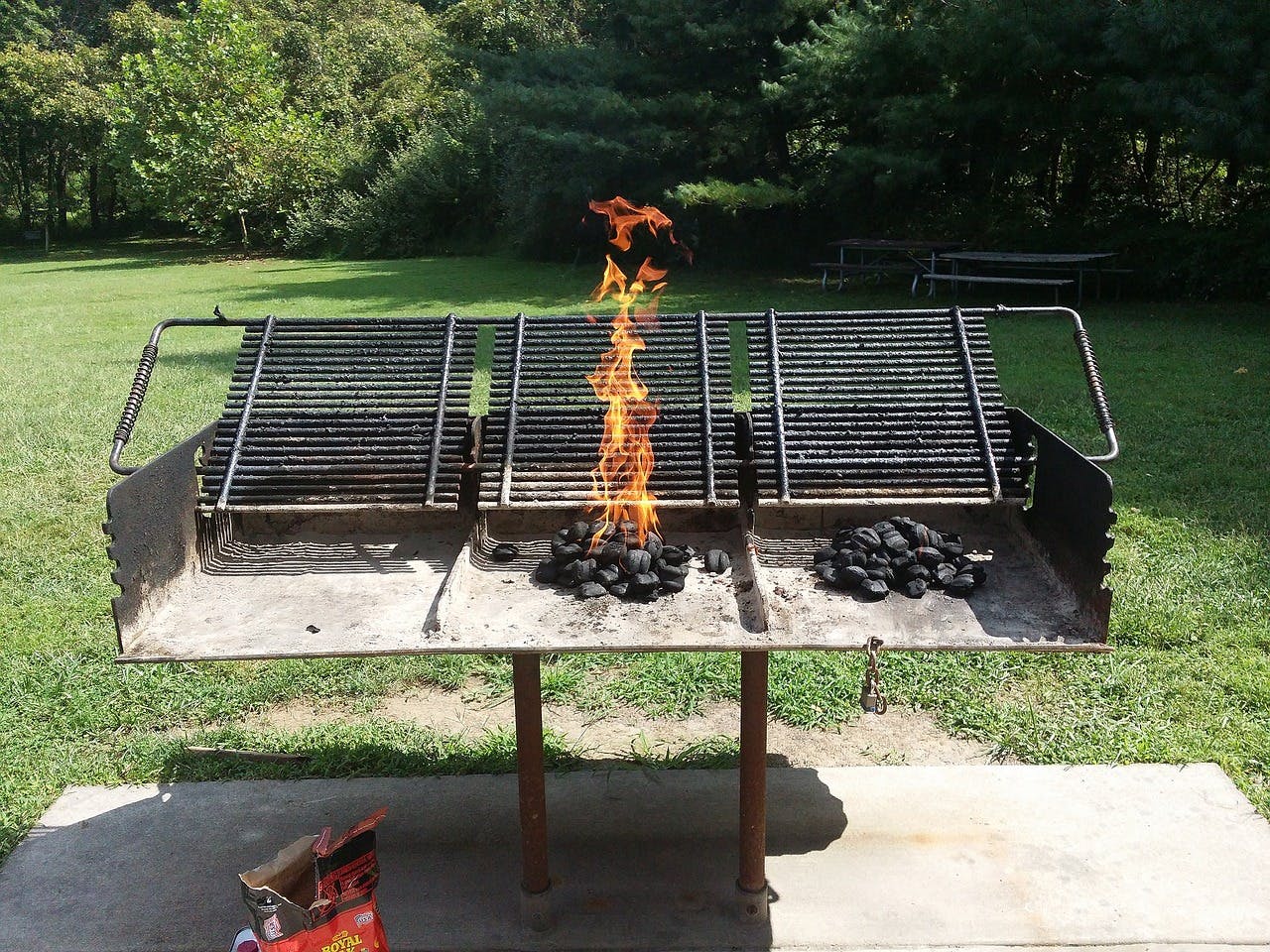 There are currently plans underway to construct a sports and community hub near to Sembawang MRT station to meet the needs of residents. This hub will have a swimming pool and several sports courts, among other facilities; it is intended to have an eco-friendly design. The project is expected to be finished in a few years time.
Sembawang - Learn
There are currently five primary schools and two secondary schools in the neighbourhood, along with a handful of preschools. Sembawang Shopping Centre is also home to the Sembawang Public Library, which also serves as a study space for students.
Sembawang - Move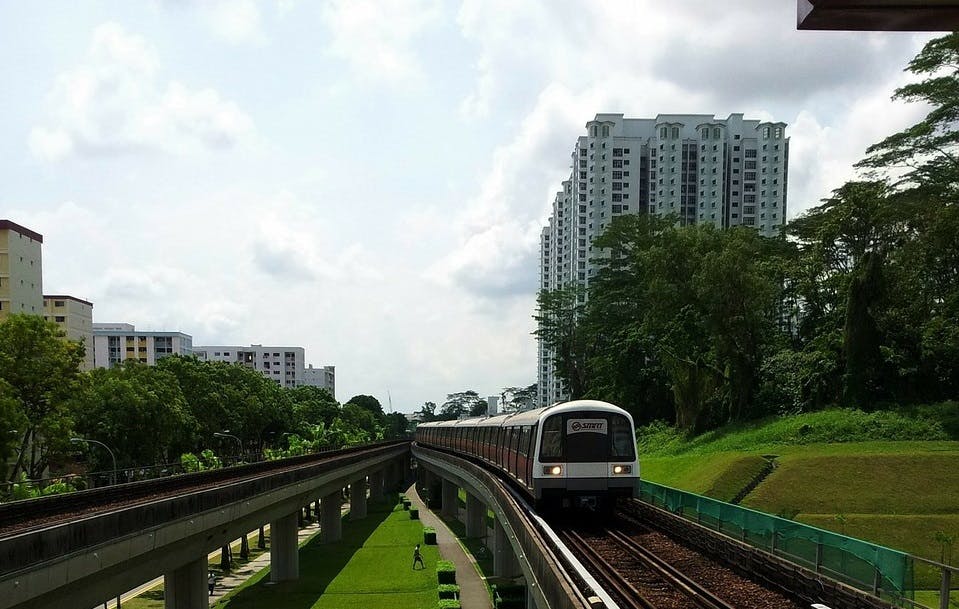 Sembawang MRT Station is the only MRT station in the neighbourhood and runs along the North-South Line. As mentioned earlier, Sembawang Bus Interchange is situated next to the MRT station. There are also free shuttle bus services between Sembawang Shopping Centre and Yishun and Sembawang MRT Stations.
Sembawang Public Library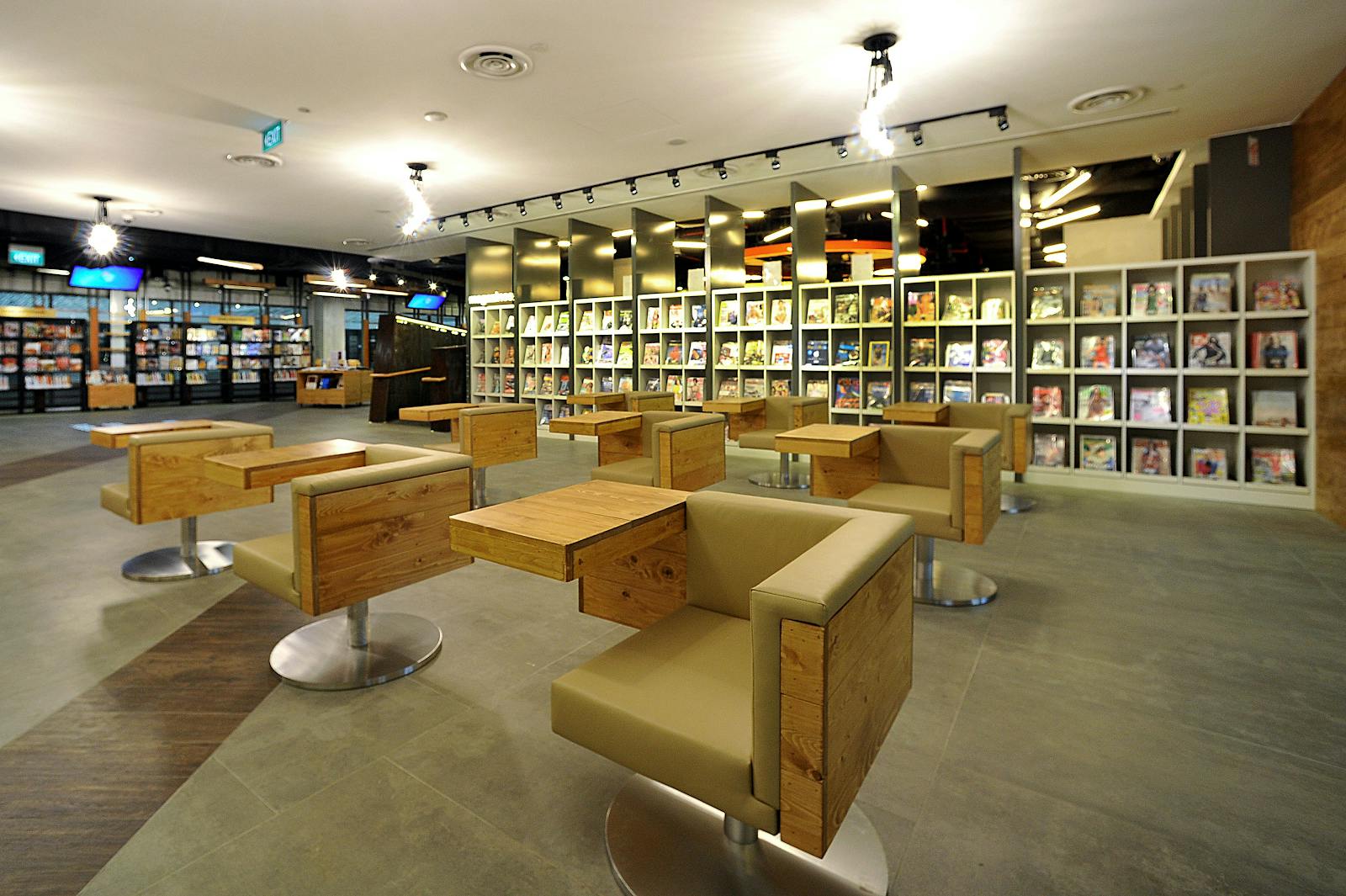 Residents of the North West area, especially Sembawang, can go to Sembawang Public Library to access a lot of literary resources and educational activities. It is located within the Sun Plaza Shopping Centre and occupies the entire fifth storey with a floor area of 1,607 square meters. Housing about 150,000 items for users of all age groups, the library's collection includes more than 400 magazine titles, an Early Literacy collection for children aged 0 to 6 years, and digital library resources such as e-newspapers, e-magazines, and Quick Reads. 
Sembawang Public Library has a thematic storytelling session conducted by librarians every month where children can enjoy stories with themes such as folk tales, friendships, and festivals, and engage in fun educational activities with or without their parents. The children's section itself is specially zoned into three areas; the babies and toddlers section, the young readers' area, and the reading deck. The first section features the Early Literacy Collection, a collection that focuses on children's learning and development by singing, playing, talking, reading, and writing. The young readers' area is designed for children aged 7 to 9, while the reading deck features an open setting area for parents and children to host the storytelling program.
Sembawang - Parks and Gardens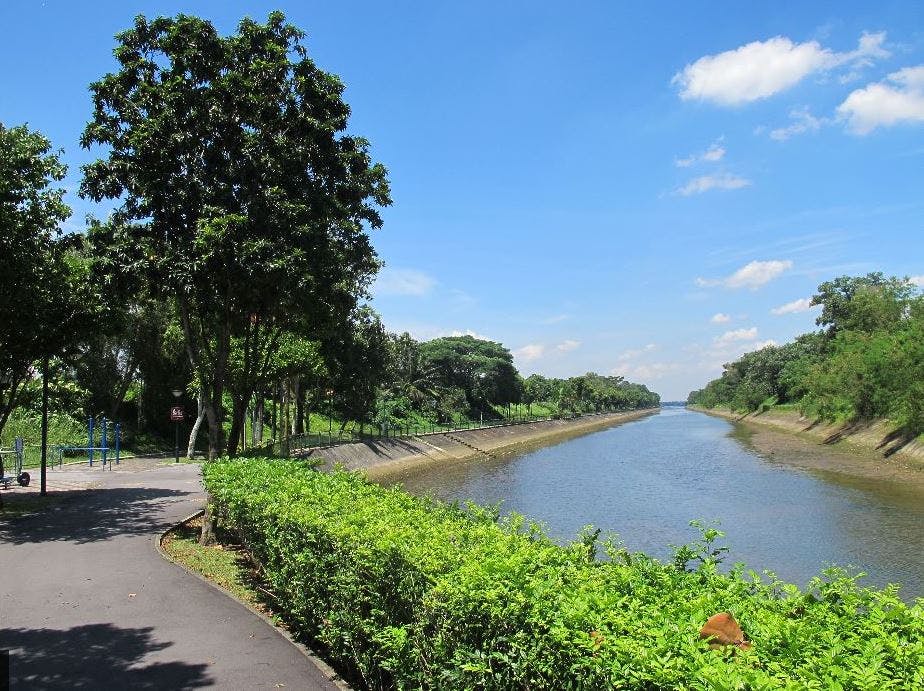 Time for a day out in nature? Just take your loved ones to Sembawang Park. Situated facing the Johor Straits, Sembawang Park offers the visitors a tranquil and beautiful beachside. It is a popular fishing ground and a great place for family and friends to spend quality time together. There are shelters and barbecue pits along the park and beach, allowing you to barbecue by the sea and enjoy the gentle breeze and the sound of the waves. Children can have their best times at the maritime-themed playground as well, so the park really has something for every member of the family. 
Another interesting destination for a quick getaway from the hustle and bustle of the city is the Sembawang Hot Spring Park. Located at the Gambas Avenue, Sembawang Hot Spring Park features new cascading pools and a water collection point, where visitors can learn about Singapore's only hot spring park's history and geology as well. The rustic environment is enhanced by unpaved paths and naturalised streams flowing from the hot spring, which mimics the freshwater swamp forest landscape. Several other parks in Sembawang include Canberra Nature Park and Jelutung Harbour Park.
Sembawang - Sports Facilities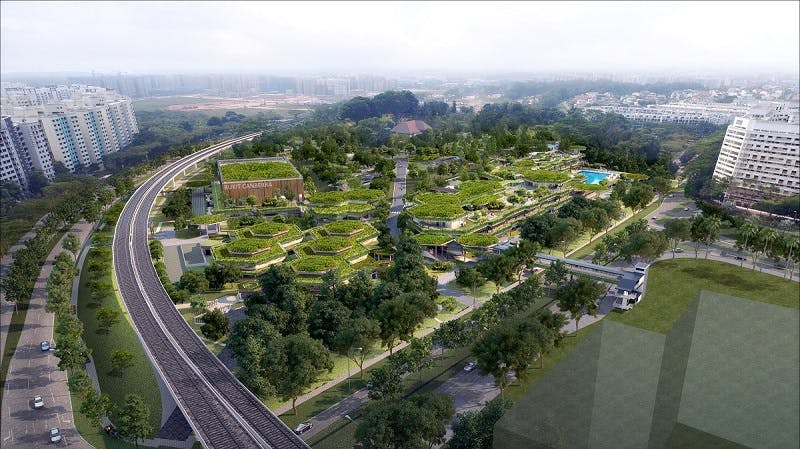 Residents of Sembawang can expect the new integrated sports and community hub, Bukit Canberra, in the near future. Bukit Canberra will feature an expansive indoor sports hall with multiple courts for sports such as badminton, volleyball, and basketball. On top of that, it is also built with school competitions and community events in mind, the hall's gallery will have a seating capacity of up to 500 people. As for the aquatic sports, the swimming complex will debut an 8-lane lap pool, 6-lane sheltered training pool, a fun pool for kids, and a "natural setting" wading pool for all to enjoy. Fitness enthusiasts who do not thrive in confined air-conditioned spaces can look forward to their obstacle course-type Forest Gym. Moreover, of course, you can always work your way through the many running trails around the complex. Not only a sports centre, the 12-hectare hub will also provide amenities such as a hawker centre, a polyclinic, a senior care centre, and green space for community farming.
(All images sourced from Pixabay, and may not be true representations of items and places discussed in the article.)
Shortlist folder is empty
Search for listings to shortlist