Tengah
Tengah is expected to house about 42,000 new homes across 5 residential districts (Plantation, Park, Garden, Brickland, and Forest Hill), each designed according to their own unique characteristics. Sprawling over 700 hectares, the new Tengah estate, which is about the size of Bishan, will not only feature the country's first car-free town centre, it will also allow residents to get up close with nature. The Tengah town will include a 100m-wide, 5km-long forest corridor linking it to the surrounding green network between the western and central catchment areas. On top of that, the Tengah estate is set to offer more living and recreational options for those working in the nearby Jurong Innovation District.
Public transport and amenities in Tengah
Summary
Up until the 1980s, it was known as Hong Kah Village, a Chinese kampong before the villagers were resettled to the other towns in the west. Subsequently, it became a military restricted area until 2015, when the site was reserved for future housing development as part of the Tengah Town.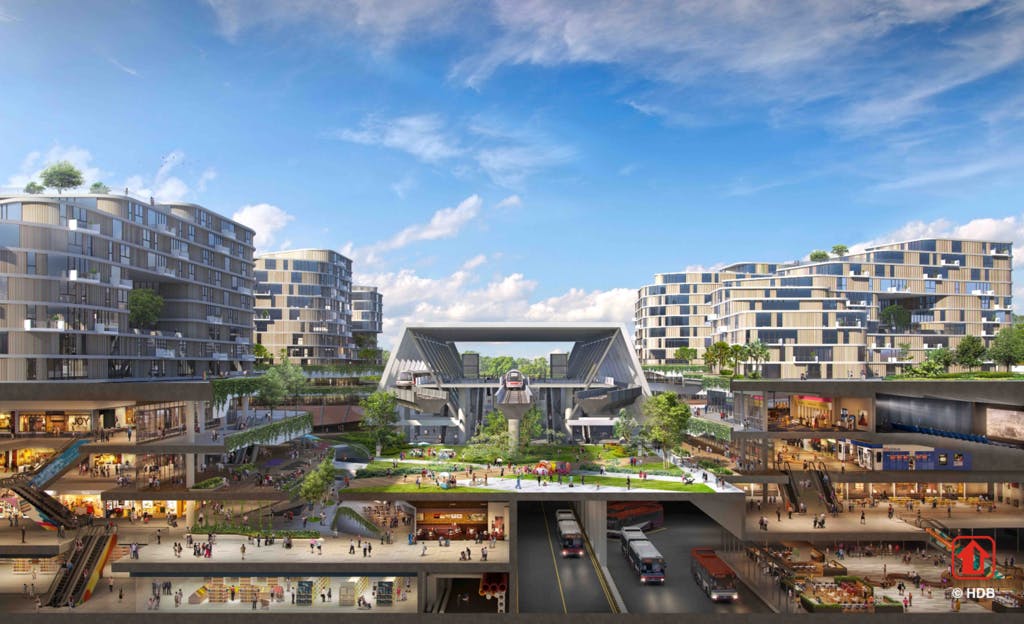 Tengah is envisioned to become Singapore's first smart and sustainable town with green features and smart technologies. Planners aimed to incorporate the existing ecosystems with the new developments so as to give residents the experience of being "at home with nature". Dubbed as the "forest town", Tengah will incorporate some first-of-its-kind designs and many eco-friendly features within the housing units and the around town to create a unique town identity.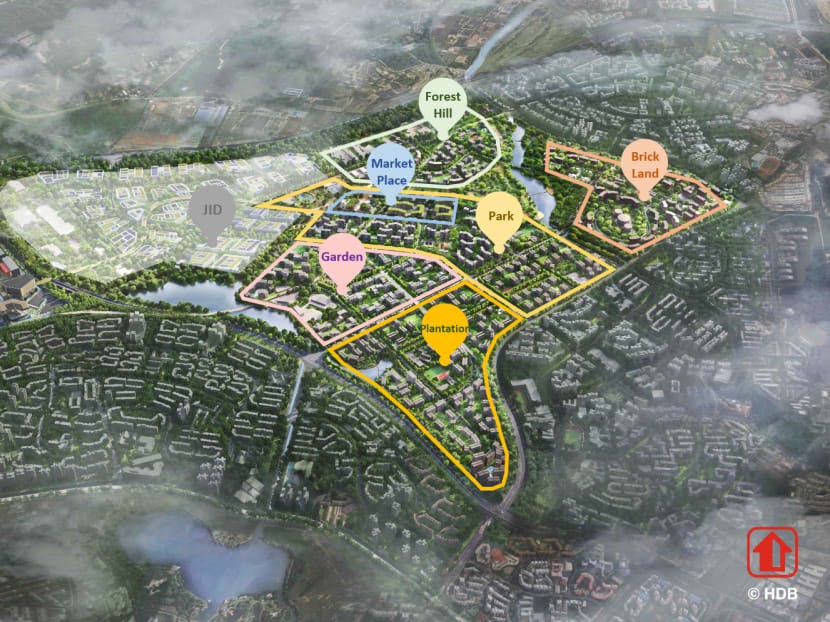 The town is divided into 5 districts, each having its own unique features:
Plantation district: featuring waterfront housing and a community farmway.
Garden district: designed with a picturesque garden theme that will incorporate gardens, play areas and community farms within the housing estate.
Park district: acting as the heart of the forest town with a marketplace and a Central Park and will serve as a vibrant town centre.
Brickland district: inspired by the brick factories that used to be in that area and will provide residents with an unobstructed view of the forest corridor.
Forest Hill district: expected to bring nature to residents' doorsteps as it is bordered by the forest corridor and Central Park.
The town sits on a key eco-corridor linking the western part of Singapore to nature reserves in the Central Catchment area. HDB's planners drew inspiration from this and set about creating a town that would be sensitively integrated with the ecosystems surrounding it. The development of Tengah town is part of the west's transformation. The upcoming Jurong Lake District, touted as Singapore's second central business district, lies just to the south of Tengah. Tengah's western industrial area is also part of the Jurong Innovation District.
Stay - Tengah
Bounded by the Kranji Expressway, the Pan-Island Expressway, Brickland Road and Bukit Batok Road, the Tengah area today is largely forest and scrubland. But it will eventually contain 42,000 new homes: 30,000 units of public housing and 12,000 units of private housing. Tengah is the first public housing with Centralized Cooling. If your new home is going to be in Tengah's Plantation, Garden, or Park district, you will be able to enjoy the hassle-free, uncompromising comfort of Centralized Cooling right in your home.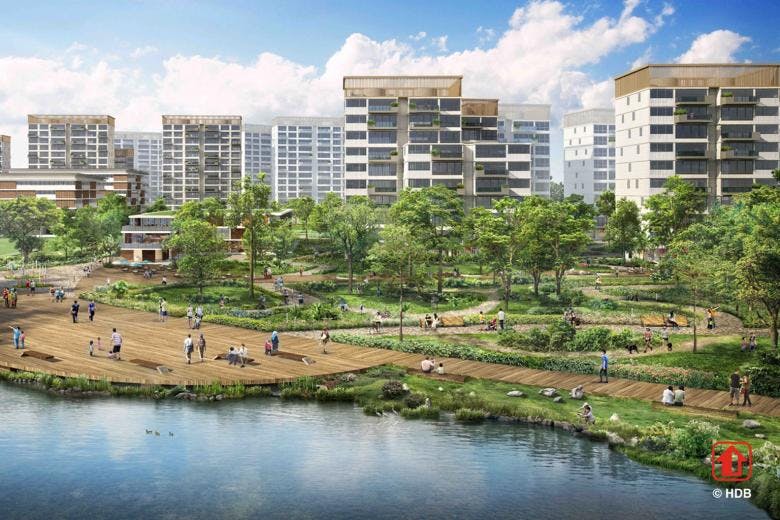 Tengah isn't just a non-mature estate, it's also a brand new town. That means the prices for BTOs here are also some of the lowest compared to other non-mature estates. The first BTO housing estate to be launched for sale in Park District is Parc Residences @ Tengah, comprising 12 residential blocks with 1,044 units of two-room flexi, three-room, four-room and five-room flats. The Mont Botanik Residence is one of the upcoming residential developments of condominiums and new launches of BTOs that Tengah can look forward to in tandem with the pace of development of the area.
Shop - Tengah
While Tengah estate does not have any malls at present, future residents can head over to the nearby shopping malls at Sunshine Place, Bukit Batok West Shopping Centre, and West Mall. Sunshine Place is a charming heartland mall that houses a 24-hour Giant Supermarket as its anchor tenant. There are many optical shops, a Guardian, 7-Eleven, beauty salons, clinics and even a Kopitiam food court if you get hungry.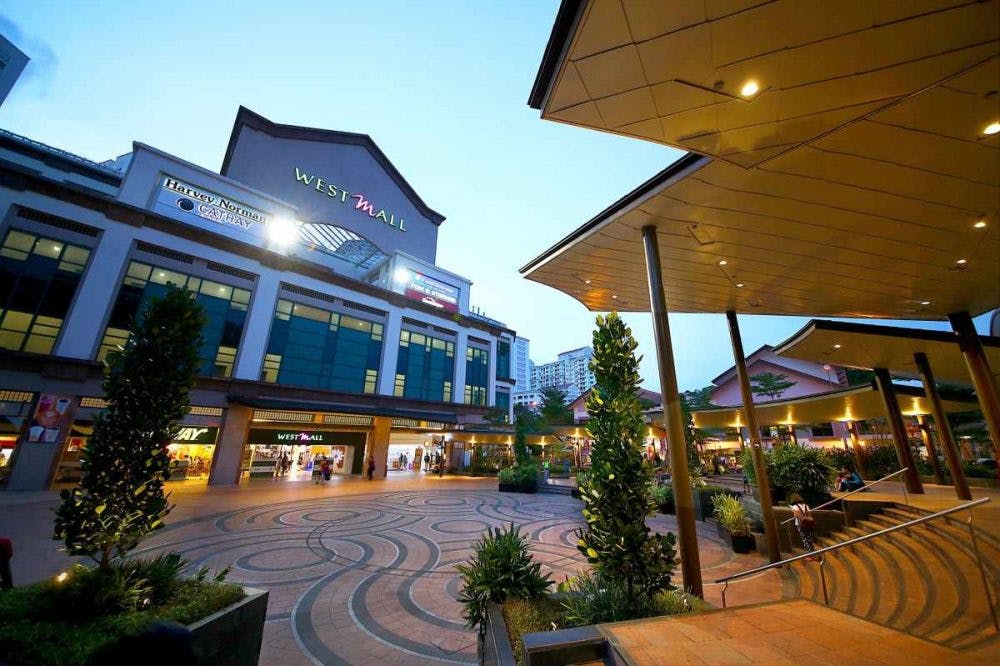 Bukit Batok West Shopping Centre is another shopping centre near Tengah. You will be able to find many Chinese medicinal halls as well as clinics here. There are also quite a few beauty salons, neighbourhood boutiques, and wet markets selling fresh fish, meat and vegetables here. Another option, near the Tengah housing district, is West Mall, a shopping centre with something for all your shopping needs. With a Cold Storage for groceries, Cathay Cineplex for movies, Japan Home and Thirty Three for your household needs, and the Bukit Batok Public Library for some reading fun.
Eats and Drinks - Tengah
The nearby Sunshine Place near Choa Chu Kang has a nice Kopitiam which serves all manner of local food. Seafood lovers can head to Master Crab Seafood Restaurant and New Seafood Restaurant @ Sunshine Place. For those who want something a bit spicier, there is Nabia Indian Muslim Food. Another restaurant worth visiting is Vegetarian Villas which cater to you vegetarians. You can also find Xing Xian Teochew Cuisine nearby with their mouthwatering Teochew favourites like Steamed Red Garopa, Teochew Braised Duck, and more.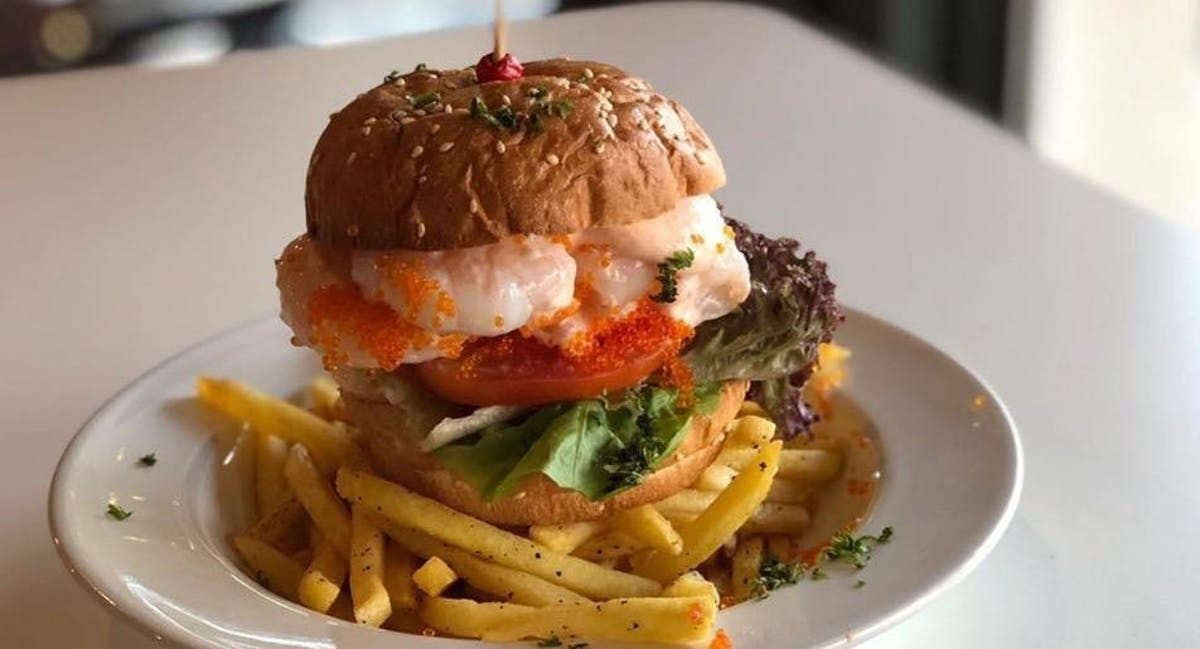 Next on the list is the cool Forrest@Orchidville, an innovative rainforest-themed restaurant with fresh farm-to-table cuisine. Seafood lovers can also check out the old-school Hong Kiat Seafood restaurant or grab a meal at Cheng's Seafood Village. Tengah also has a few cafes around the area. Here is the list of cafes 99.co recommends you check out when you are nearby;
Cuppafield, for cheap and good western food
D'Hut, for Western and Singaporean cuisine
My Grandfather Cafe, for iconic Lavazza coffee from Italy
The Co-op @ HomeTeam NS Bukit Batok, for Halal-certified cafe French cuisine
Learn - Tengah
Strictly speaking, there are no schools in Tengah. However, there are quite a few schools in the surrounding neighbourhoods. The schools cater to students of all ages. There are many PCF Sparkletots schools around the area and even an MOE Kindergarten in Dazhong Primary School.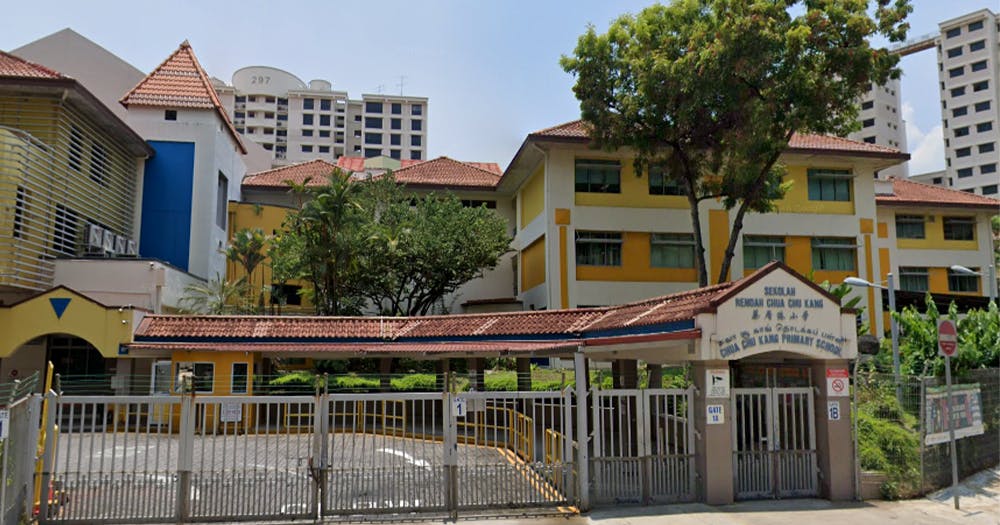 Primary schools near the Tengah estate include Choa Chu Kang Primary School, Concord Primary School, and De La Salle School. As for the secondary level, Bukit Batok Secondary School, Bukit Panjang Government High School, and Fuhua Secondary School provide parents with good options for their children's education.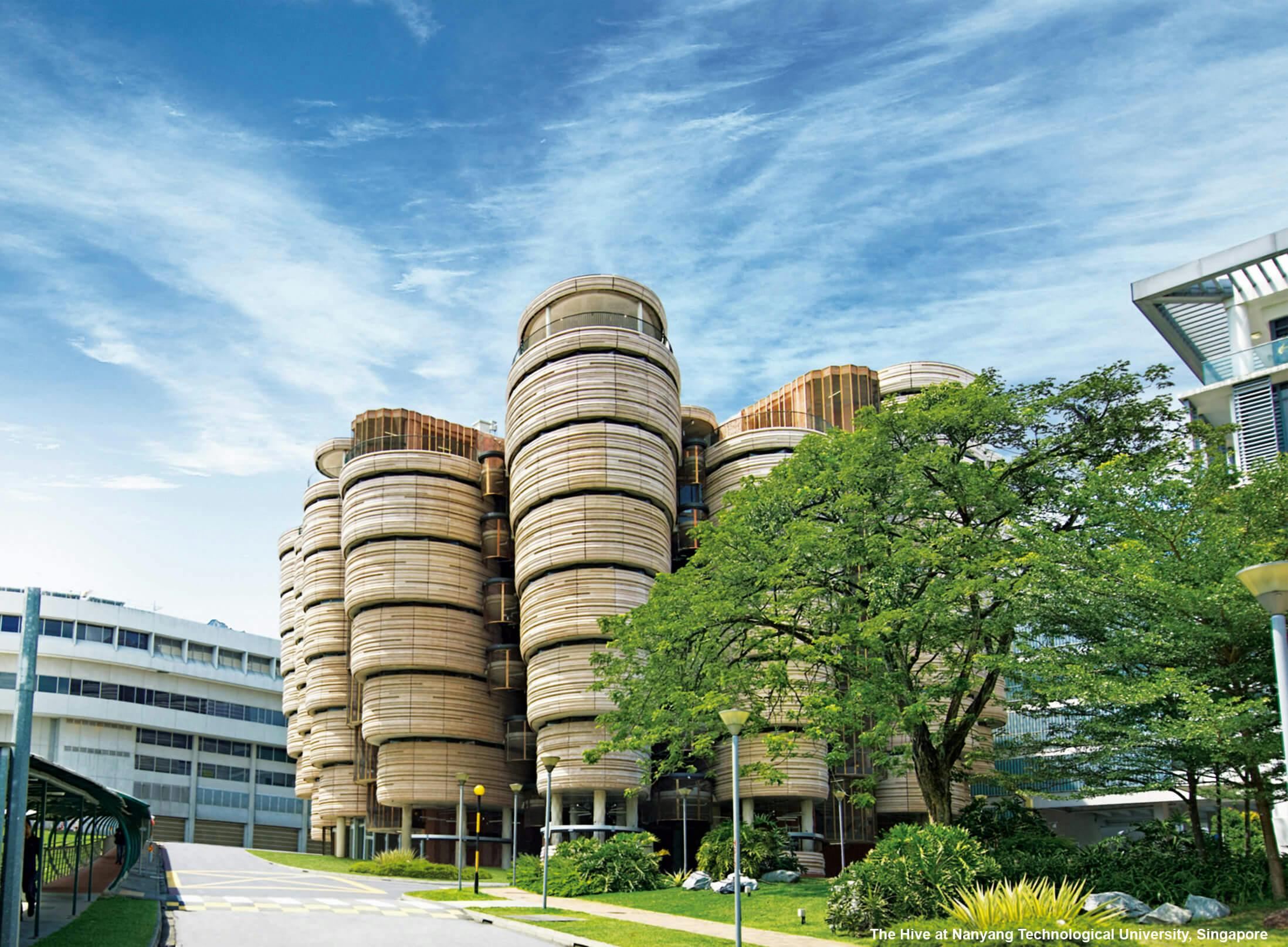 Tertiary Institutions near Tengah include ITE College West, Millenia Institute, Jurong Junior College, and the famous Nanyang Technological University. There are also special schools in the vicinity of the Tengah neighbourhood. They include the APSN Delta Senior School that offers vocational training for students aged 17 – 21 with mild intellectual disabilities and the Eden School that is meant for young children diagnosed with autism.
Move - Tengah
In line with the Government's efforts to get people to cut back on using cars, Tengah will house the first car-free HDB town centre, although this will be put into effect only when the town reaches critical mass. Roads and vehicles will run beneath the town centre. Separated from roads and traffic, the heart of the town centre will be safe and friendly for residents to walk and cycle. However, Tengah Town is also uniquely positioned to be advantageous to car owners as it is located near three major expressways, such as the Kranji Expressway (KJE), Pan Island Expressway (PIE), and Bukit Timah Expressway (BKE).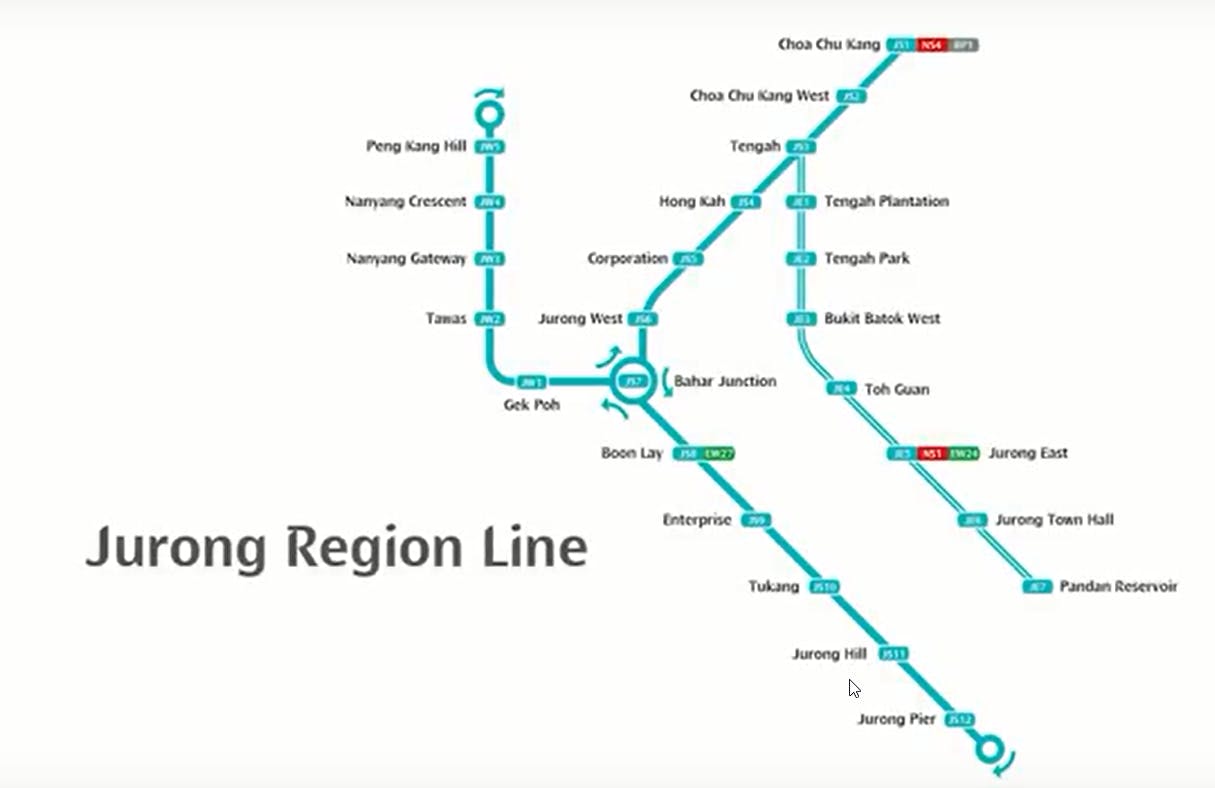 Looking forward, Tengah Town will contain four new MRT stations that form part of the Jurong Regional Line (JRL) network. The Tengah Park station will be situated near the plantation district and is opposite to Dulwich College. It is expected to be completed sometime around 2028 and residents can expect a shorter journey time from Tengah to the Pandan Reservoir. Apart from the Tengah Park MRT station, residents can also expect to be served by the Tengah MRT station and Tengah Plantation MRT station. Both of these stations will serve as the backbone of the rail transportation for Tengah Town residents to seamlessly get to other parts of Singapore such as Jurong East, Bukit Batok, Choa Chu Kang, and Bukit Panjang. 
Jobs - Tengah
New developments in the Western region will open up exciting job opportunities for everyone, and more so for the residents of Tengah who are set to benefit by being in close proximity to the major employment nodes. The southwest of the town is enveloped by a part of the Jurong Innovation District (JID), a new hub for advanced manufacturing in Jurong West. The 600-hectare district, inclusive of the Nanyang Technological University (NTU), is envisioned to become a hub for companies in the key growth sectors such as advanced manufacturing, urban solutions, and smart logistics. The JID is expected to account for more than 95,000 jobs when the advanced manufacturing hub is fully developed.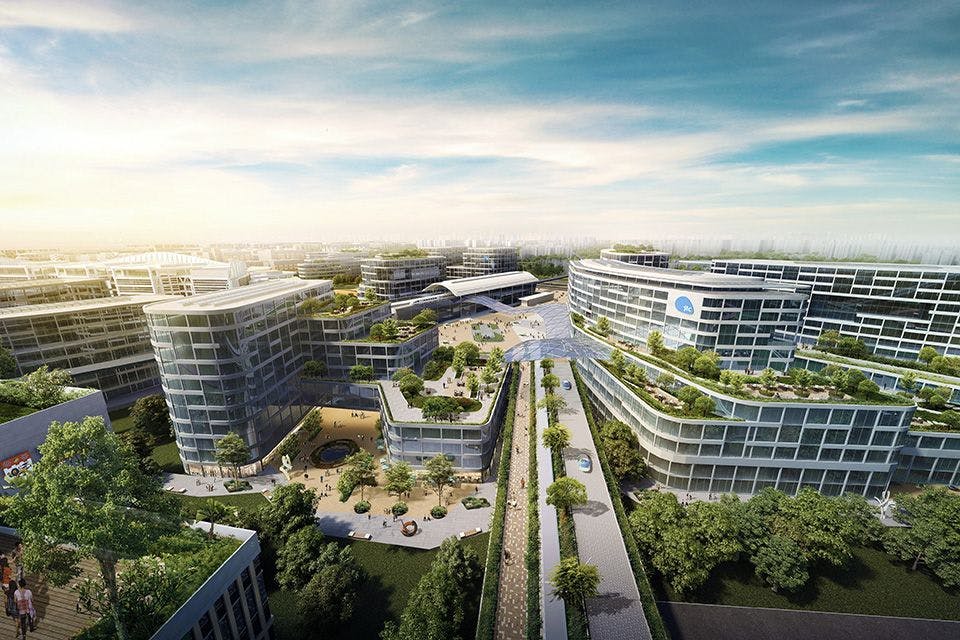 The Tengah town is also close to the 360-hectare Jurong Lake District (JLD), which has been positioned as the largest commercial and regional centre outside Singapore's city centre. JLD district is set to create more than 100,000 jobs when fully developed over the next 20 – 30 years, in the maritime, infrastructure, and technology sectors.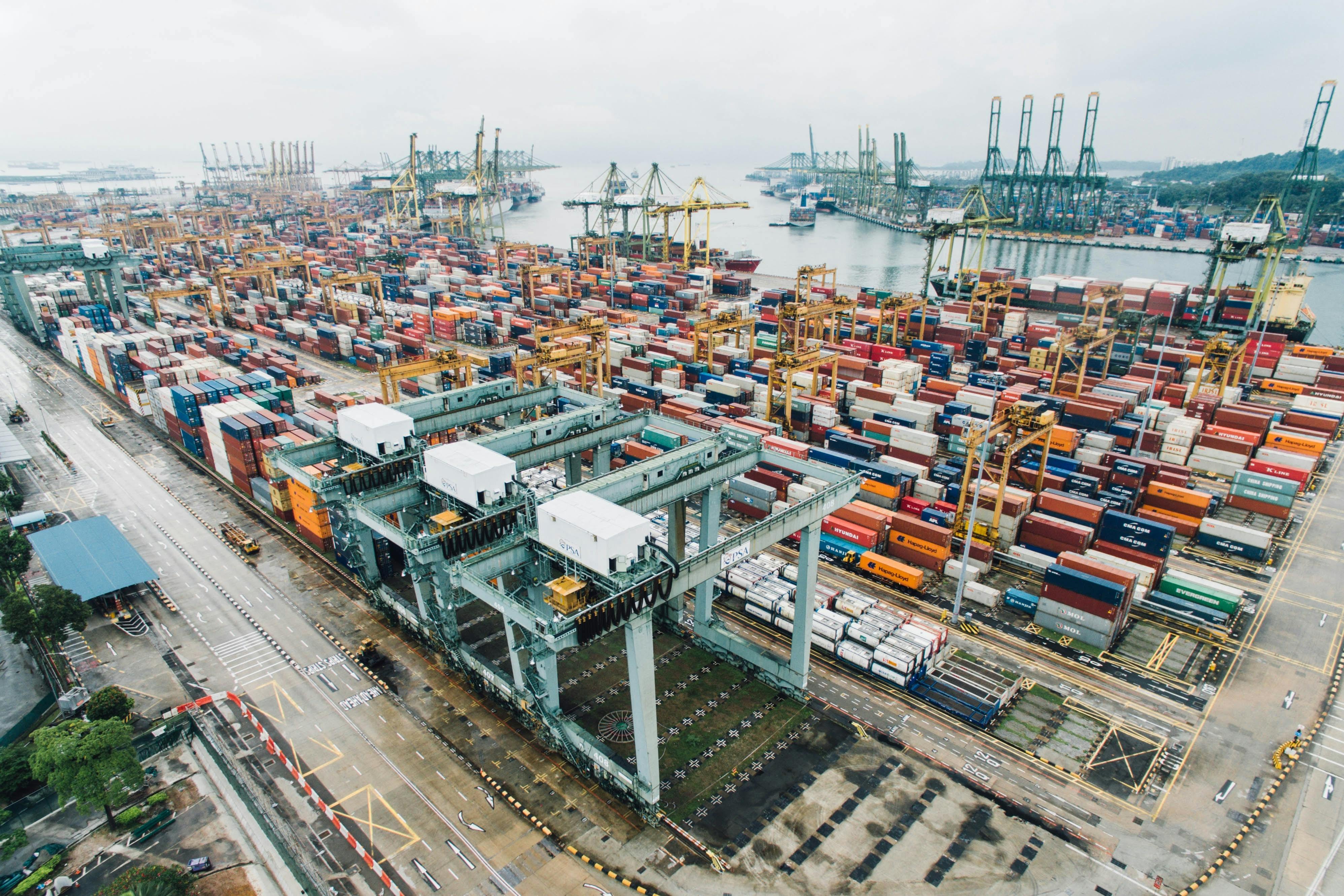 Lastly, residents at Tengah can also look forward to more employment opportunities from the third and final mega project in the west, the Tuas Port. The new Tuas Port when fully completed in 2040, will become the world's largest fully automated terminal, boasting features as such automated wharf and yard functions and full-electric guided vehicles. This next-generation port will be able to handle 65 million 20ft equivalent units (TEUs) and will be capable of handling the demands of the world's largest container ships. Eventually, the Tuas Port will provide over 170,000 job opportunities through the various companies within the maritime ecosystem.
Parks and Gardens - Tengah
Tengah new town in the western part of Singapore is expected to live up to its name as the "Forest Town". For starters, it will have a 5-kilometre-long and 100-metre-wide Forest Corridor as part of its landscape as well as hiking trails for nature-lovers. The trail or "corridor", to be developed in collaboration with the National Parks Board, forms part of the larger network of greenery linking the Western Catchment Area and the Central Catchment Nature Reserve. A continuous stretch of lush greenery will also run along the town's periphery to complement it.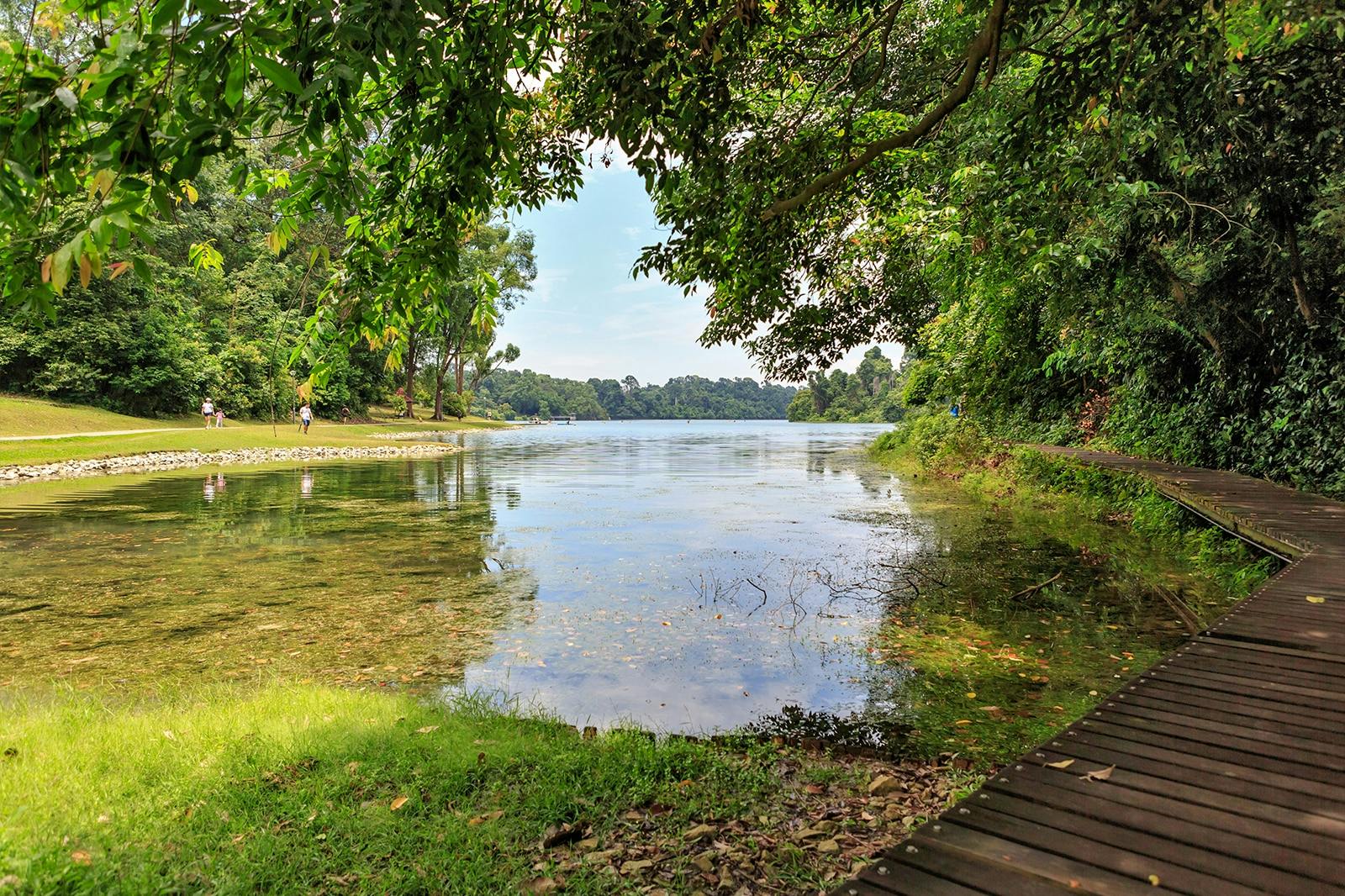 At the heart of the town will lie a new 20-hectare Central Park, which will include an amphitheatre. The park will be integrated with water bodies such as the Tengah Pond and Forest Stream to provide a picturesque space for recreation. Central Park will be the centrepiece of green spaces in Tengah, offering a scenic & tranquil spot for residents to relax and enjoy various recreational activities. Several housing districts within the Tengah neighbourhood will have spaces set aside for community gardening and urban farming. These community farms will also have various recreational facilities such as playgrounds & lawns, doubling as localized parks for residents to mingle with family and neighbours.
Shortlist folder is empty
Search for listings to shortlist