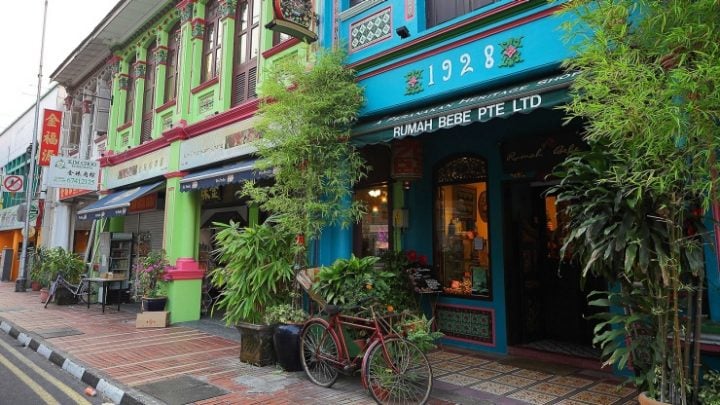 (Credits)
Many Singaporeans assume that purchasing residential property is a foolproof method of investing their money – but this might not necessarily be the case. In a previous article, we discussed whether your HDB flat can be seen as a liability instead of an asset. In this article, we'll explore another option available to people who are looking to invest in property – purchasing commercial property instead of residential property.
Before we delve into the nitty gritty, take some time to consider what type of commercial property you're more partial to. Are you looking to purchase an office building, a factory or a warehouse, or a retail space? Seeing as the retail market is performing poorly, many investors are now eschewing retail units. That having been said, it all depends on the specific property – if you manage to score a retail unit at a low price, and you think you'll be able to sell it off easily in the future, it might still be a good investment.
Buying your commercial property
The good news? You're not liable to pay Additional Buyer's Stamp Duty (ABSD). The not-so-good news? You'll need to pay GST on top of the purchase price of your commercial property.
Psst: it was announced in the 2018 Budget that GST will be increased from 7% to 9% sometime between 2021 to 2025, so if you're thinking of purchasing a commercial property, you'll want to do so before the GST hike!
Owning your commercial property
It's typically easier (and more profitable!) to rent out a commercial property as opposed to a residential one. It's a simple case of economics: whilst there's a constantly supply of new condominiums and HDB flats being built, the same can't be said for commercial property. With less supply, investors who own commercial property will find it easier to rent out their properties, even when they charge more.
Here are some numbers: the average rental yield for commercial property is 4% – 5%, whilst that of residential property is only 2% – 3%. That having been said, not all commercial properties will be able to command high rental fees.
On top of that, by investing in a commercial instead of residential property, you might also get to save on property tax. Here's a breakdown: with Non-Owner Occupied Residential Properties, property tax rates range from 10%-20% depending on the Annual Value of the property. With commercial property, you'll be taxed at a flat rate of 10%.
Selling your commercial property
It's always good to start with your endgame in mind. One huge draw of commercial properties? You can sell your property at any time, without incurring any extra fees. In comparison, with residential property, you'll be required to pay Seller Stamp Duty if you sell your property within four years. What a bummer!
If you found this article helpful, 99.co recommends Stamp duty loophole: What closing it might mean for property buyers and Property tax in Singapore: What and how much you should be paying